So of course I had to try some more stuff from the
Thinking Inking
classes, this time it was the
paint dabbers video, part 1
, making backgrounds.
This post has a lot of pics and I took them late last night, so bear with me!
Since I had neither masks nor paint dabbers, I had to improvise a bit ;) I have some basic
acrylic paints
that I have had for a while, and then I used plain old transparency sheets and cut them out with my Cricut. I had the blade depth set to 6, the pressure at max and the speed on 4.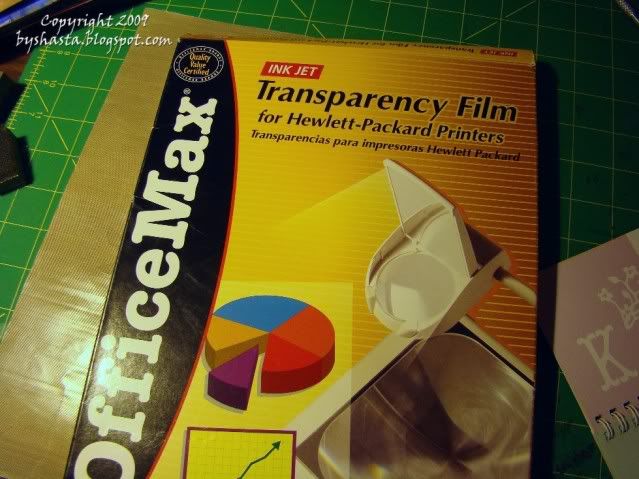 All 3 shapes were cut with the Storybook cart, and using the 'tall/border' function. This first one, the leaves, I cut with the 'Real Dial Size' button on, and the 'Fit To Length' button on at 9 inches.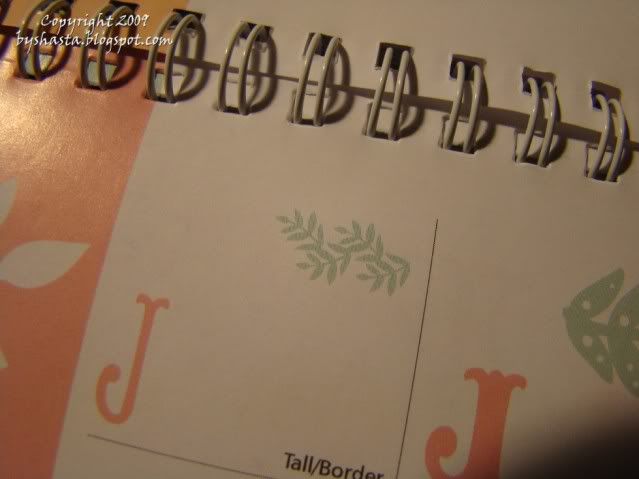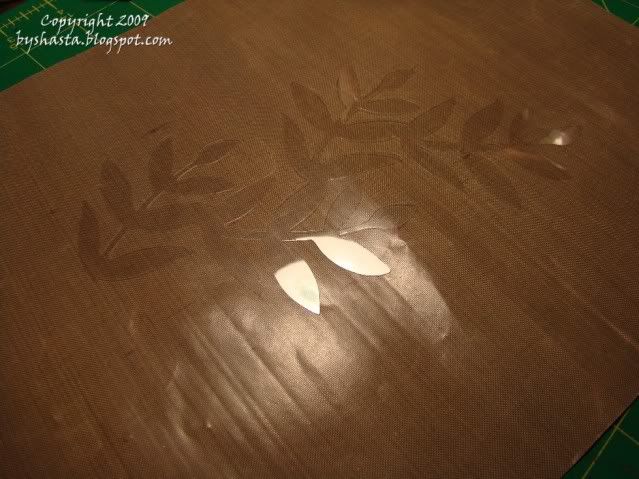 This one I used the same buttons and had it set to 7 inches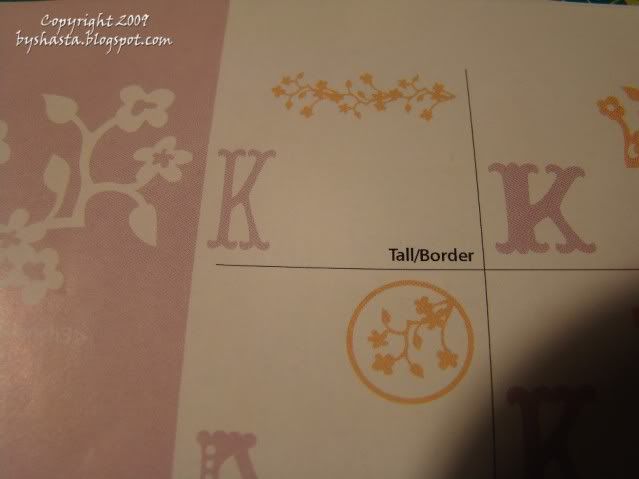 This one was set to 5 inches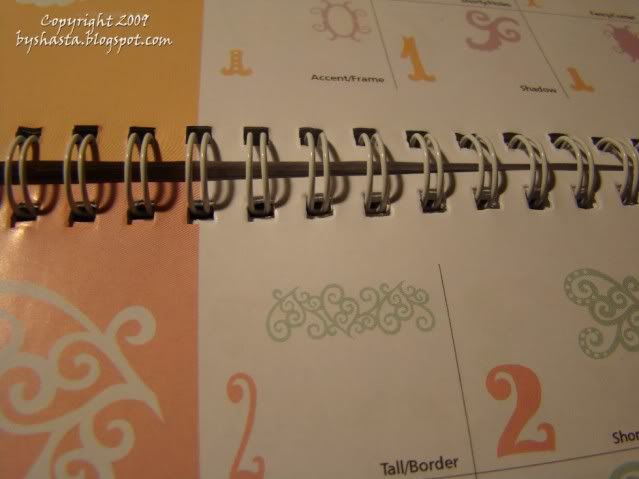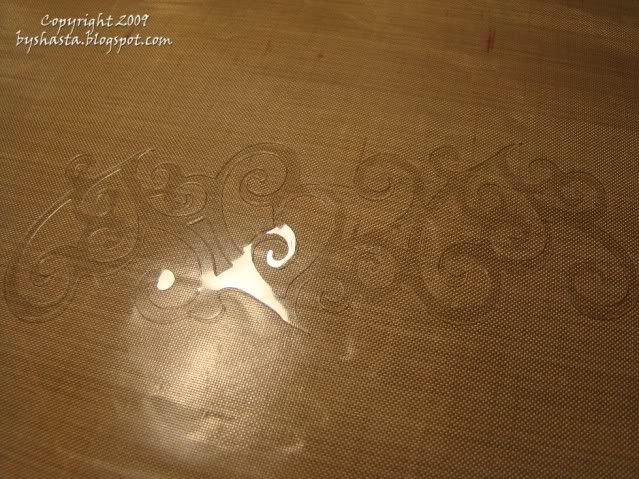 Then I took them outside on a piece of scrap paper and sprayed them with adhesive and let it dry for 5 minutes. That way I can remove them without tearing the paper and use them again!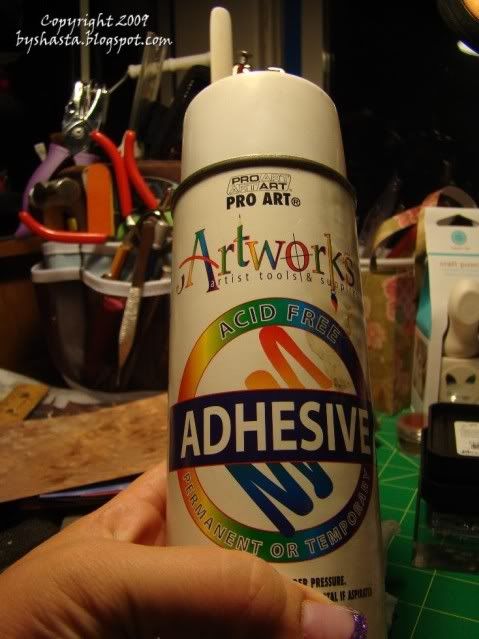 This card I stamped with
Walnut Stain
ink and a
FancyPants script stamp
, and sponged with
Peeled Paint
ink, all by Tim Holtz. Then I layered the mask and dabbed away!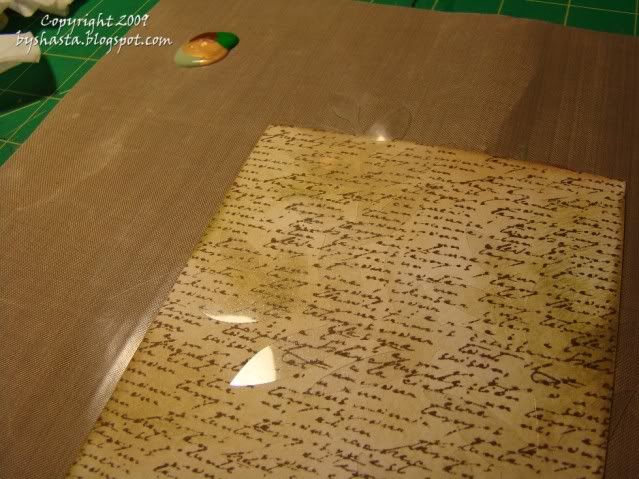 I used a mixture of 2 shades of green, 1 brown and 1 gold paints.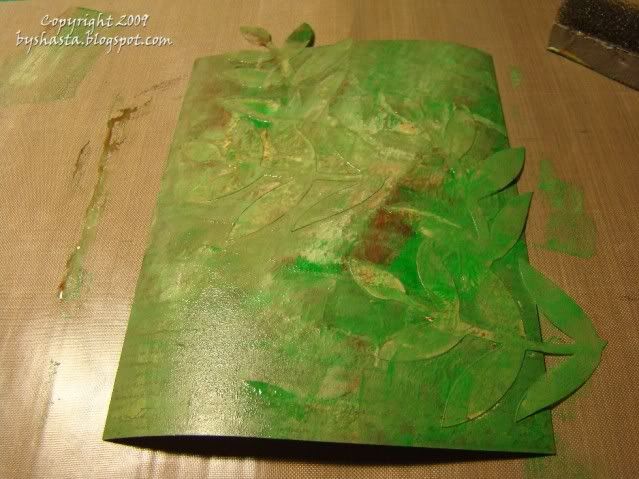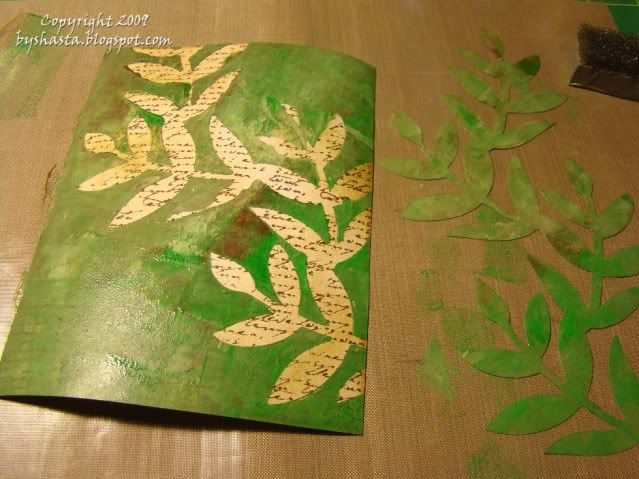 This one was stamped with the same stamp and ink, but sponged with
Spiced Marmalade
ink.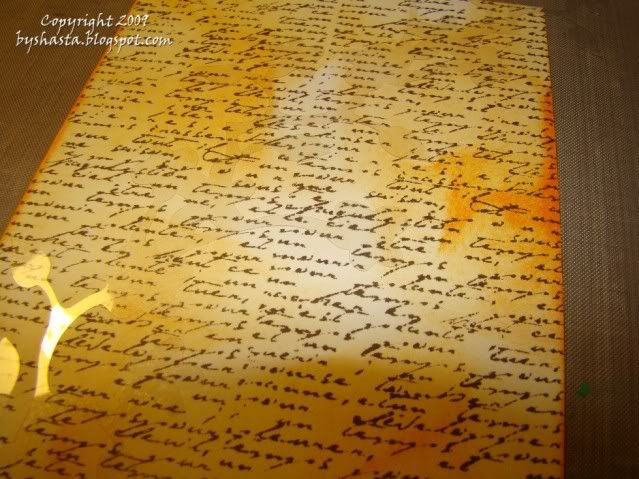 I used orange, gold and beige paints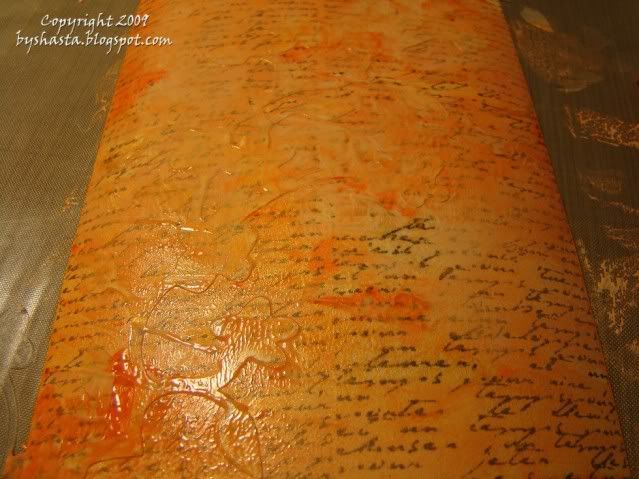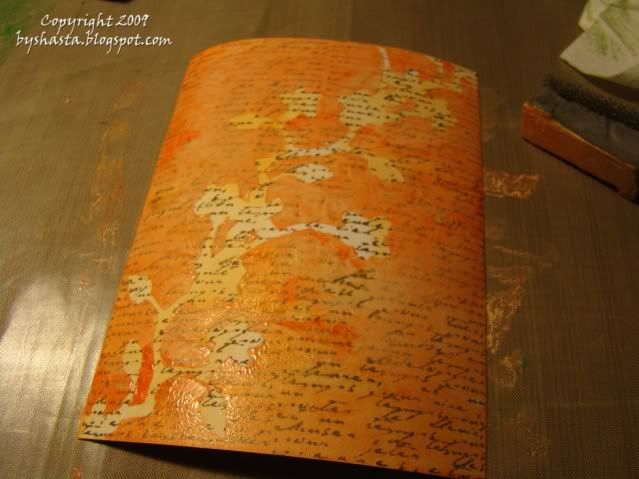 I used the same paint colors for this one, but started differently. I put the mask down on plain paper and sponged over it.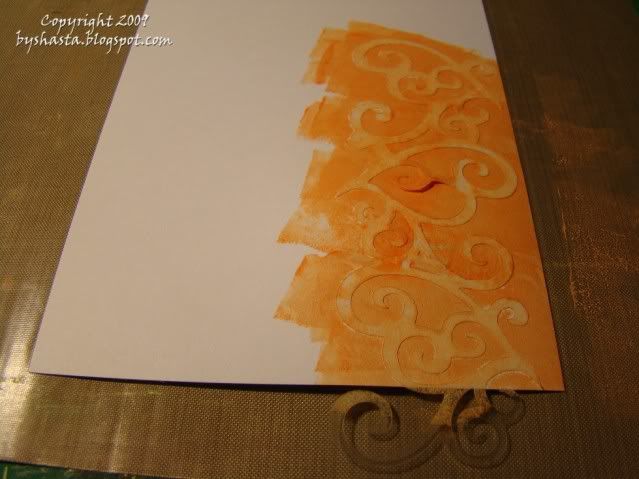 Then I removed the mask, sponged over the whole thing, and then replaced the mask in a different spot.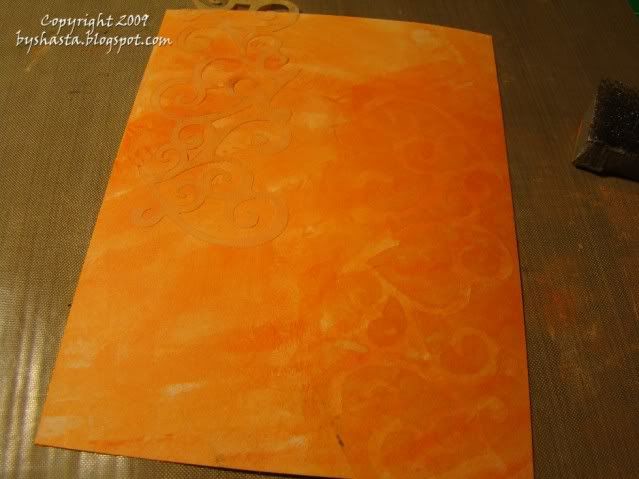 Then I sponged some of the lighter shade over the mask again.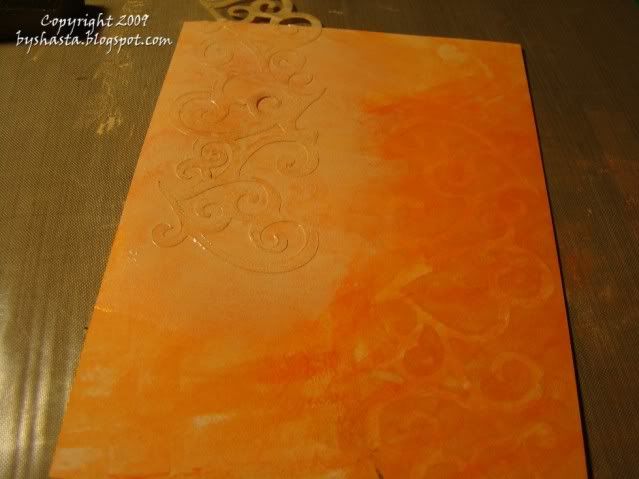 The last sep was I went over the paint with some
Perfect Pearls
powder in gold.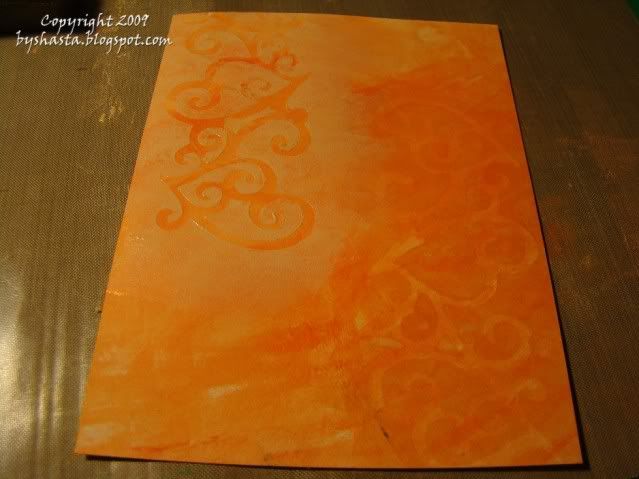 These backgrounds I just used a few colors mixed together and sponged the entire sheet without masks to make a colorful background.