We were able to see the Bellingham Bay fireworks from our house, which is nice! The traffic to get down there is awful and I am so glad we can avoid it!!
We took some chairs out onto the front yard and waited for the show to start, with some sparklers of course! There were tons of other people shooting off fireworks, so we had planty to watch while we waited.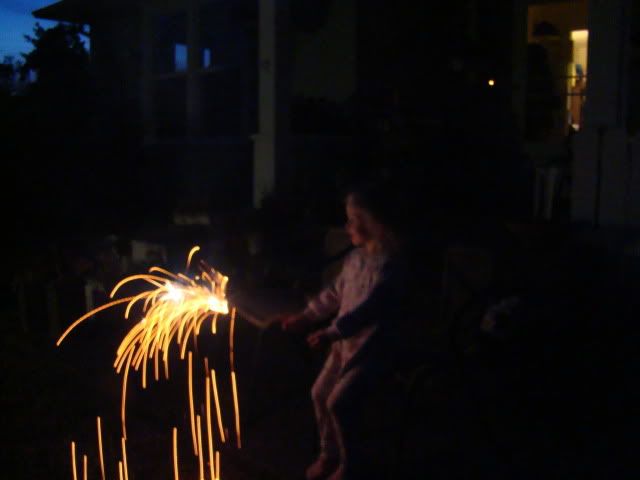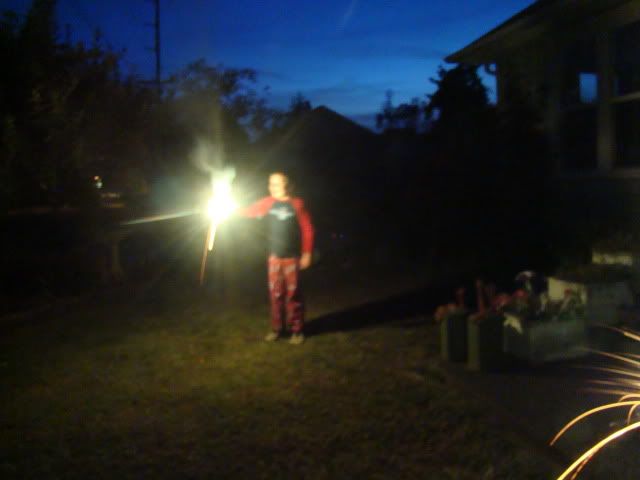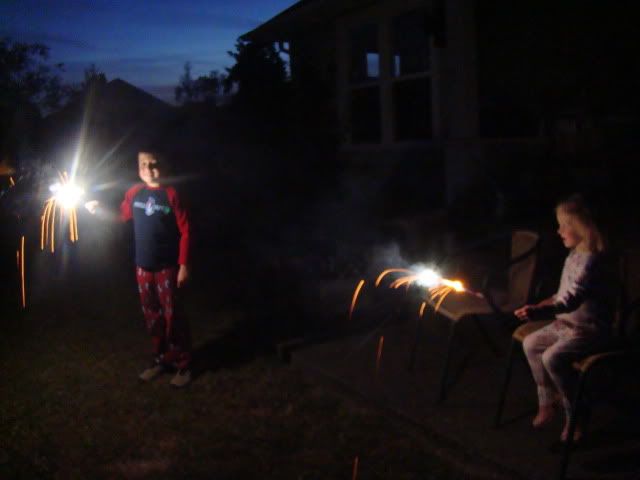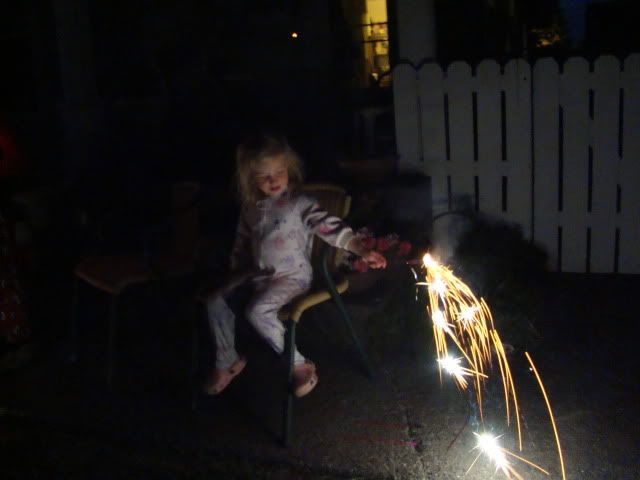 Adrian wasn't so sure about the sparklers at first...