The 2009 Seattle Breast Cancer 3day is coming up so soon! For those of you that live in the area and want to cheer us on, check out
this info
! I love to look out in the crowd and see familar faces ;) Last year, one of my online friends in the area, Angie, made a sign for my friend Lori and I to see as we walked, it was awesome!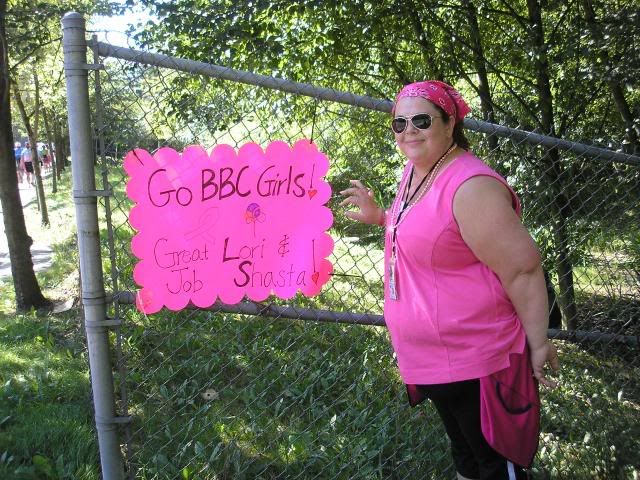 We were totally suprised, and it was so nice to know someone was thinking of us. If you can spare a couple of hours at a cheering station, all the walkers will appreciate it so much!
Also, the closing ceremonies on that Sunday are pretty powerful, and I hope to see your smiling faces!