We had the kids' cousins over to swim on Monday when it was really warm out. Hayden is 9, and the triplets, Destinee, Lacey and Kaiah are 7.
We had just filled up the pool the night before, so it was chilly even though it was 80 degrees outside.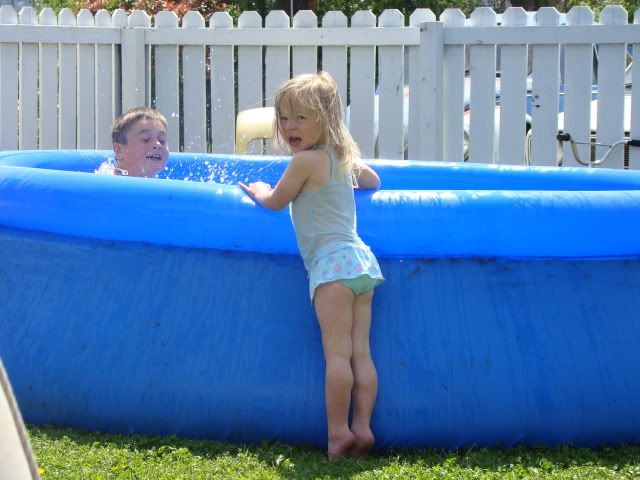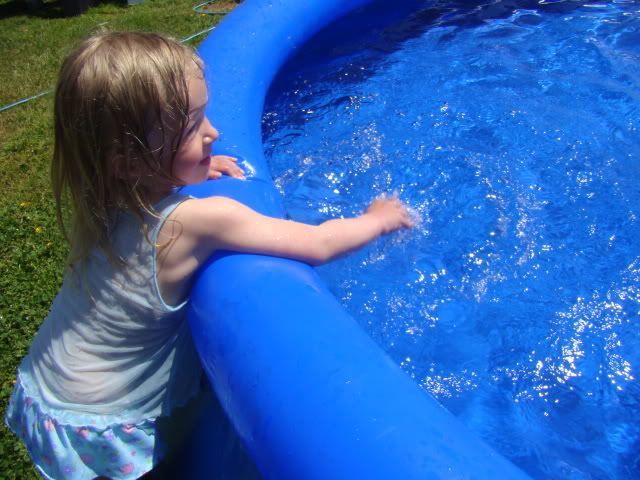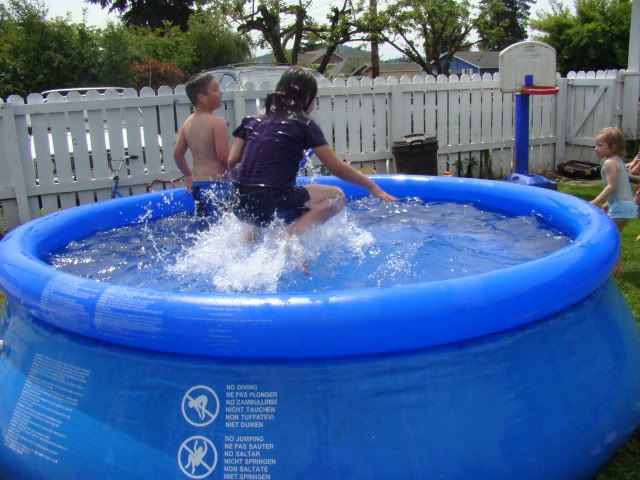 They wanted to get in the little pool because it was warm lol.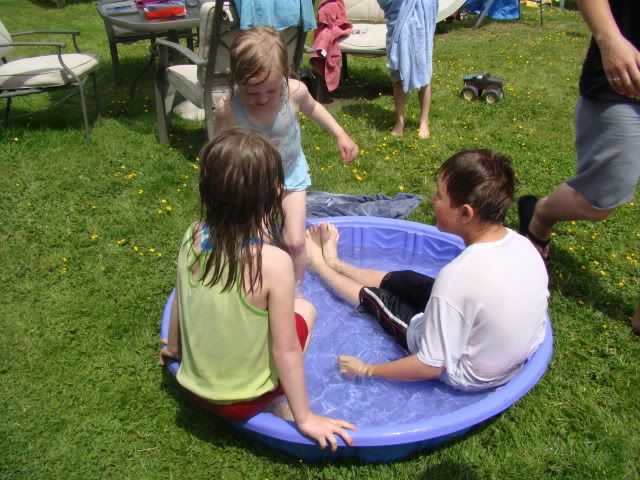 Adrian and one of the triplets, Destinee, she was cold!.
Lacey and Kaiah, they were acting so silly! The video is next, and it was cracking us up!!