I finished just in time! So here's the stack of inks I got at Michael's yesterday. They were 40% off, so $2.99 each!!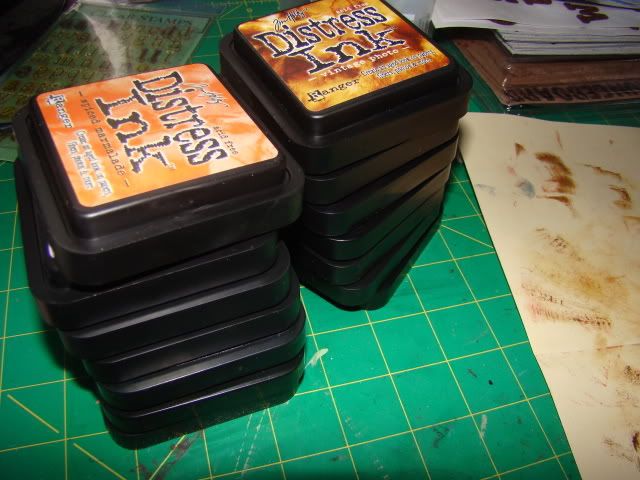 Here's the paper I embossed, stamped and inked this project on, it looks kinda cool :)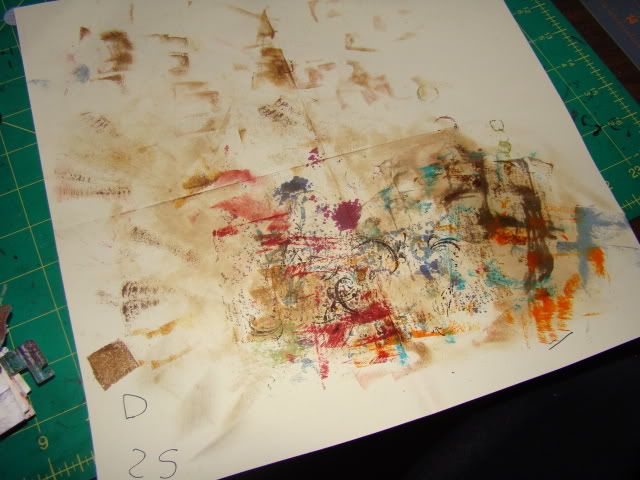 Here's the finished product... I asked my husband to bring my some metals stuff from the garage, like nuts and bolts. I inked all the Grungeboard pieces, and then stamped on a whole bunch of white and ivory flowers and put them together with brads. Then I let the kids have at it with glue dots and they put everything on, with a little help ;) I alos used some of the brown Thickers I got from Big Lots not too long ago.
This one is blank because I had a heck of a time getting Adrian to come up with something lol!
Here's the card I made for my dad, and I got the inspiration from
HERE