Our newest family member, of the furry variety!
On the car ride home from picking him up...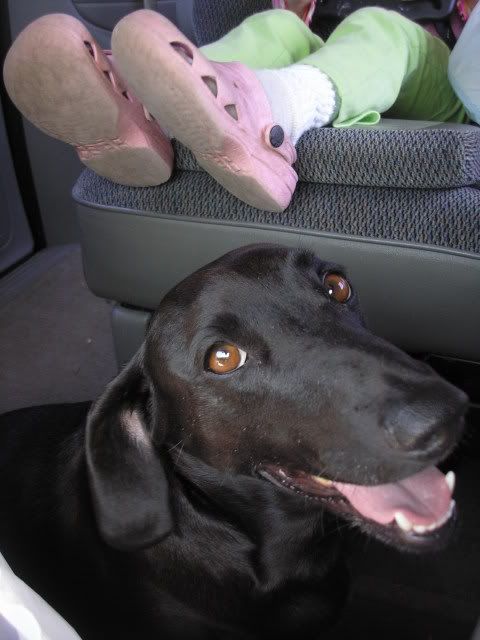 Checkingout his new dishes in the kitchen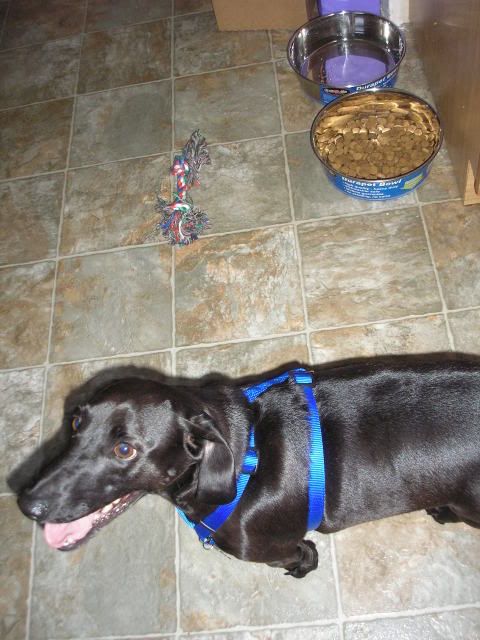 I tried to take a pic without the flash, but he was wiggling and shaking and wagging too much lol!
Checking out the yard with Adrian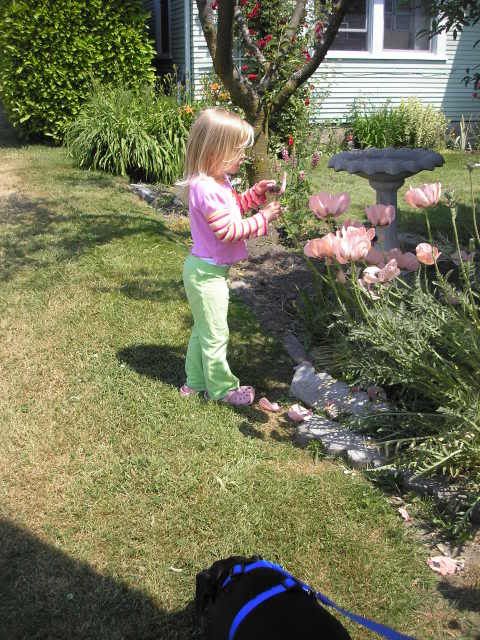 Adrian drew this picture of him...