My work Christmas party, and so much for getting Kasoma to smile LOL!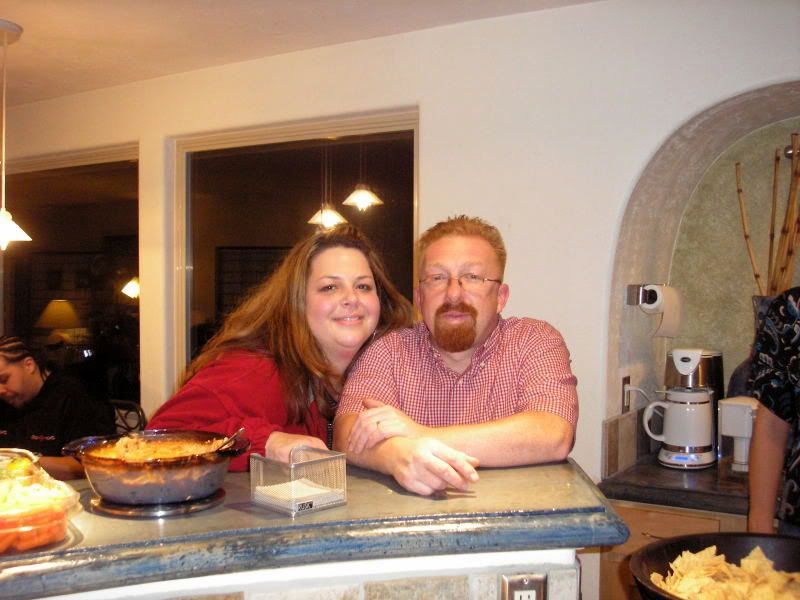 Our wonderful host, Holly, along with David and Kristin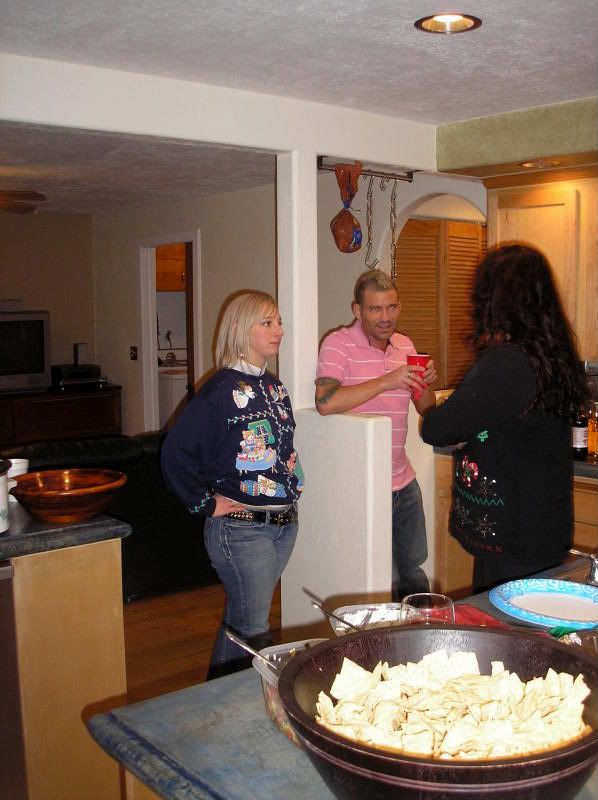 Adrian helping me make
Christmas Crack
The Port of Bellingham had gingerbread houses on display for auction, the kids were not convinced they weren't for them to eat :)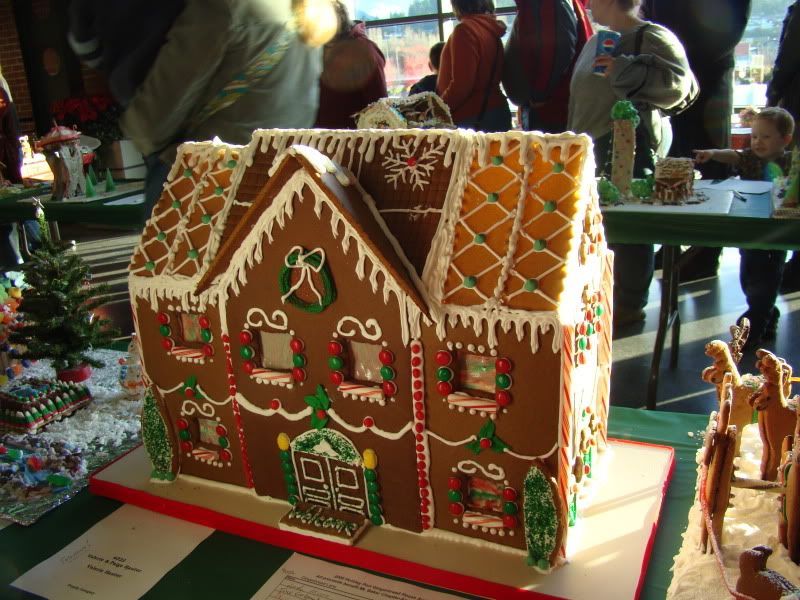 Then there was a carriage ride outside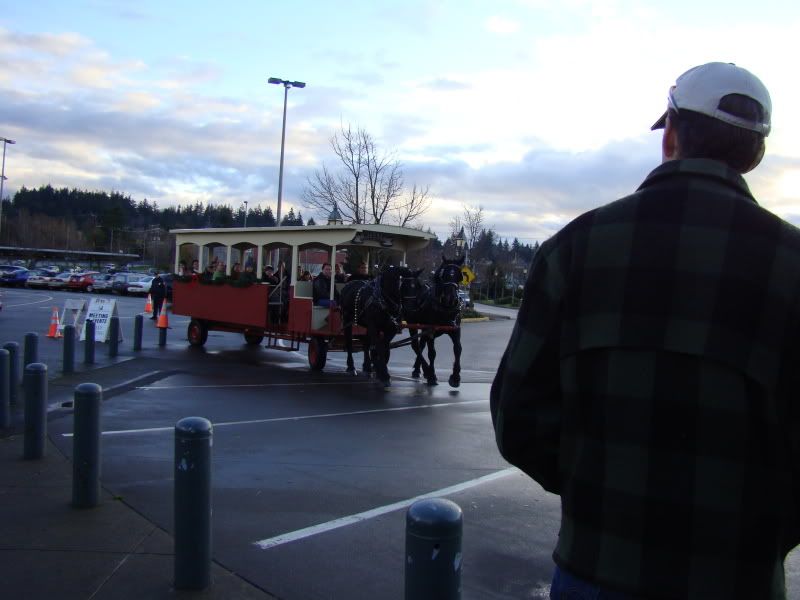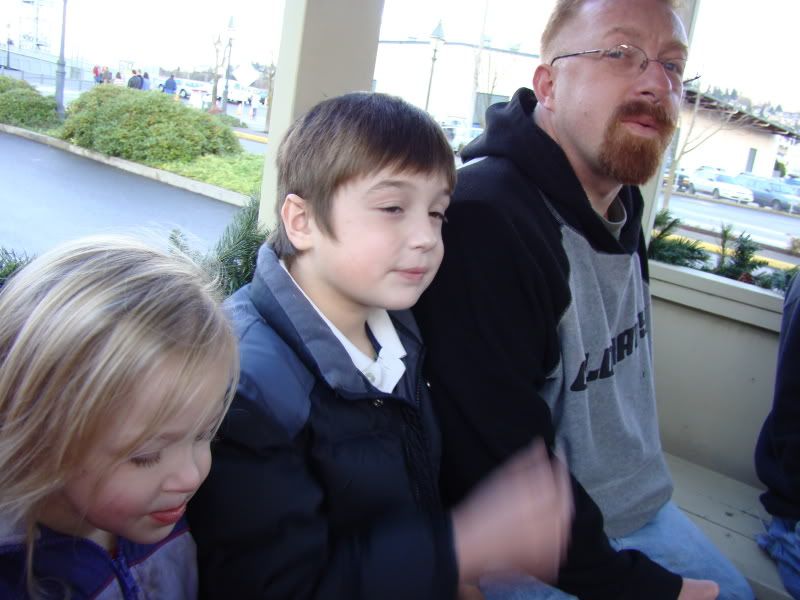 Then we went to ride the
Christmas Train
in Birch Bay on Friday night.
Making funny faces waiting in line...
Woowooooooooo!
Once we got off the train we got to go see Santa!