I finally got around to hooking up my camera today, and here's a few pictures!
First up is Christmas Eve pajamas! I heard they had some Super Mario Brothers ones at Kohl's so off I went. Anyone who knows my son knows that he loves ALL THINGS Mario and anything related slightly to Mario LOL, so I knew they would be a hit. I searched for a bit and they only had sizes 4, 6, and 8. Ummm, crap! The 8's would probably
just
fit, but not for long :( I searched the racks just in case I missed a larger size, but there weren't any. A fellow shopper saved the day by telling me that Fred Meyer also had SMB jammies, so I went there and they had just
one
size 10 left!! Woohoo! He was yelling "These ar
e AWESOME!
" over and over again. And this is his camera smile, Oy!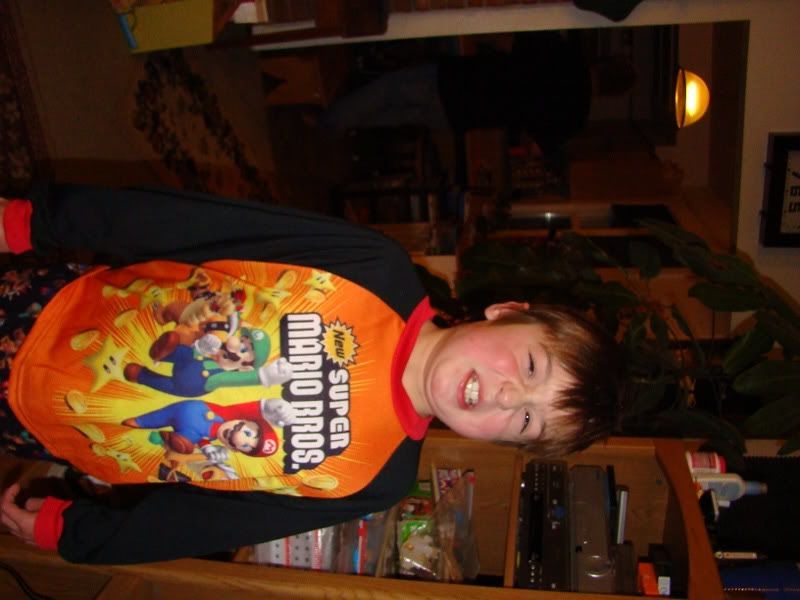 I found these for Adrian at Fred Meyer too, and she adores pigs!!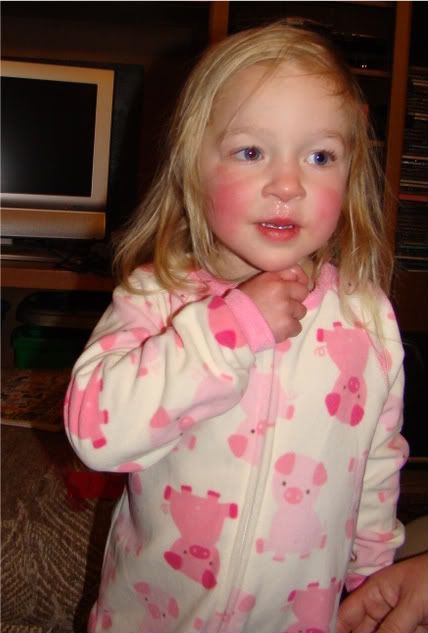 The hit of the day on Christmas was this ladybug tea set that Grandpa nad Grandma gave her, and she has been having tea parties ever since!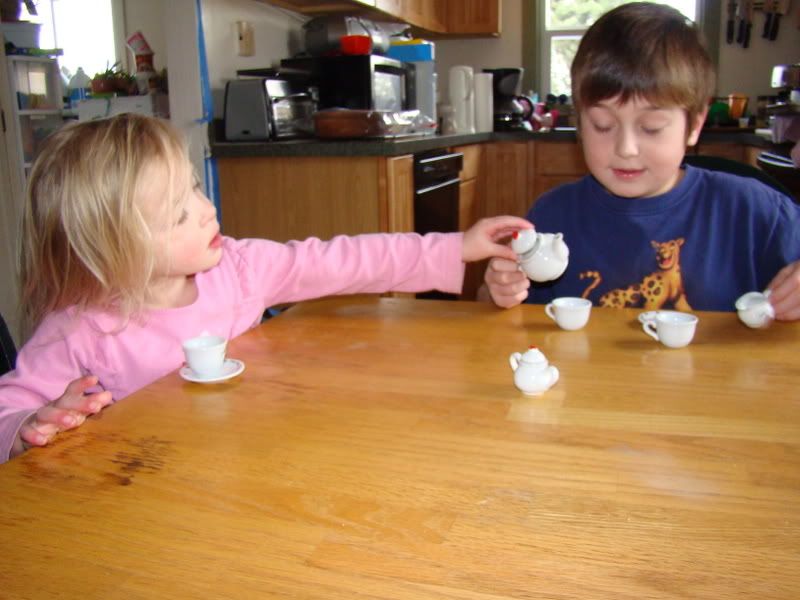 And one shot of the unwrapping...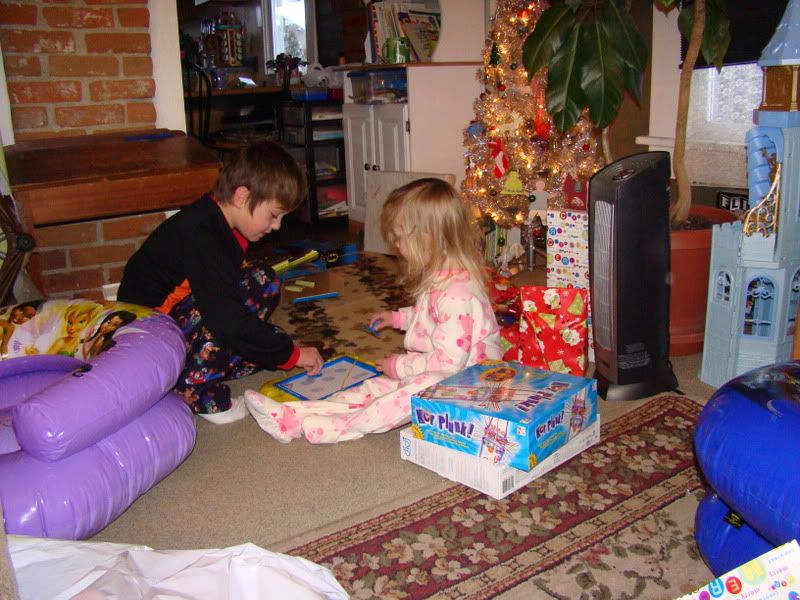 Grandma and Grandpa (AKA Santa!) also brought us a Wii an Aaron loves it! Kasoma has even played it a few times, and he has never been much into video games. He doesn't like tennis though ;)