We decided to venture out today after being in the house for pretty much 4 days! It was just above freezing today, so much warmer than that highs of about 20 degrees we have been having! Aaron had school cancelled on Thrusday and Friday and Adrian didn't go to preschool at all this week since it is in Ferndale. We went to do a bit of grocery shopping and then played otuside.
Here's our yard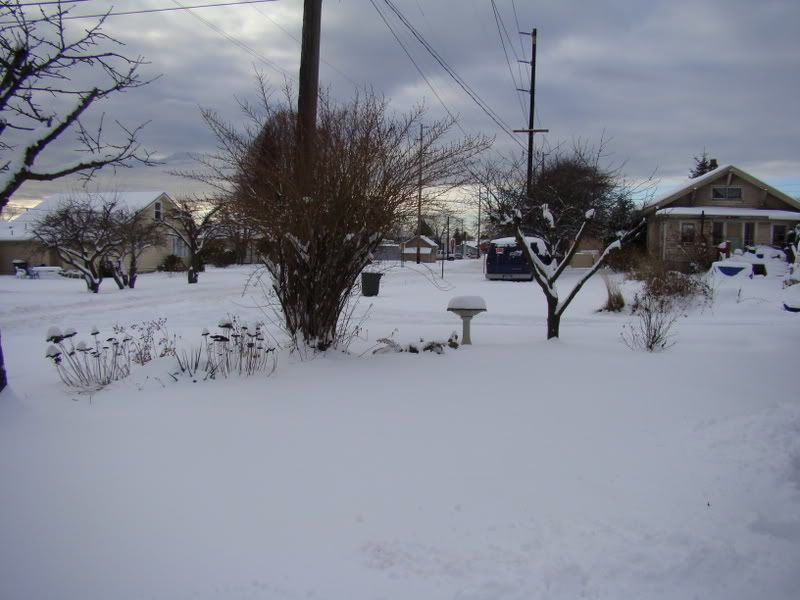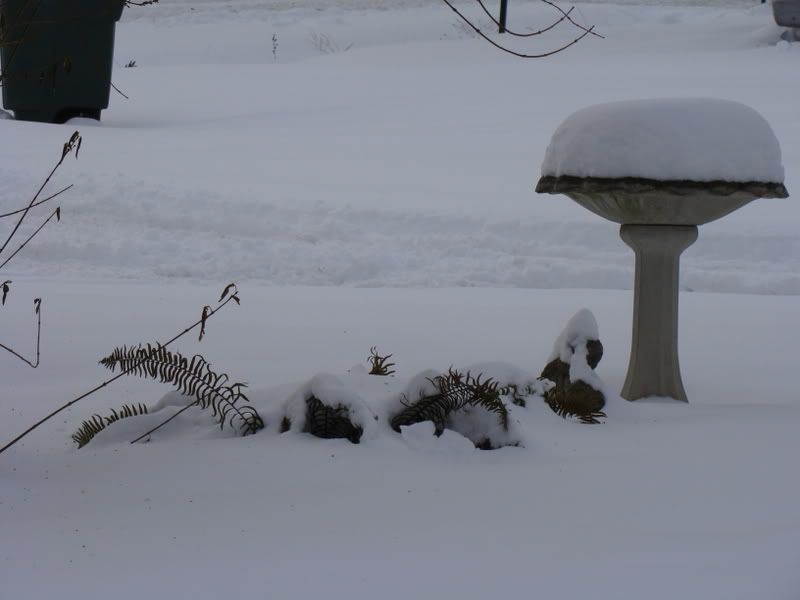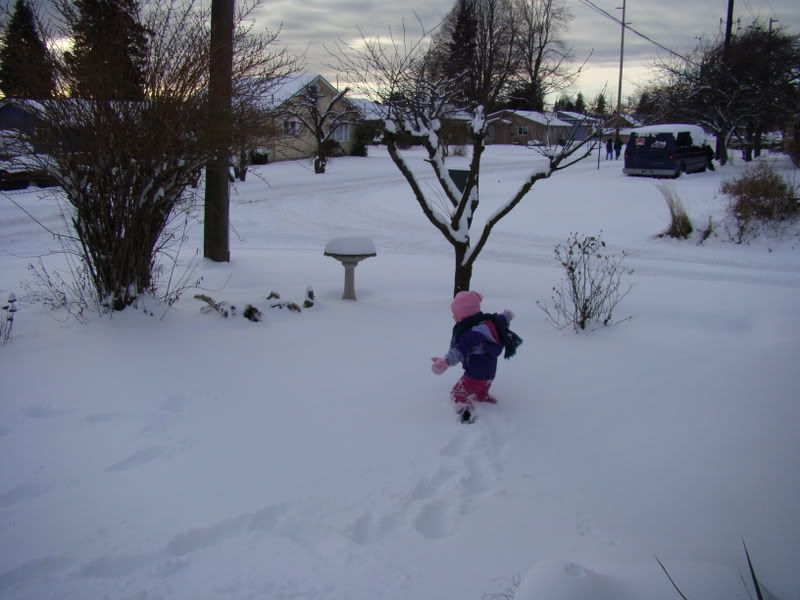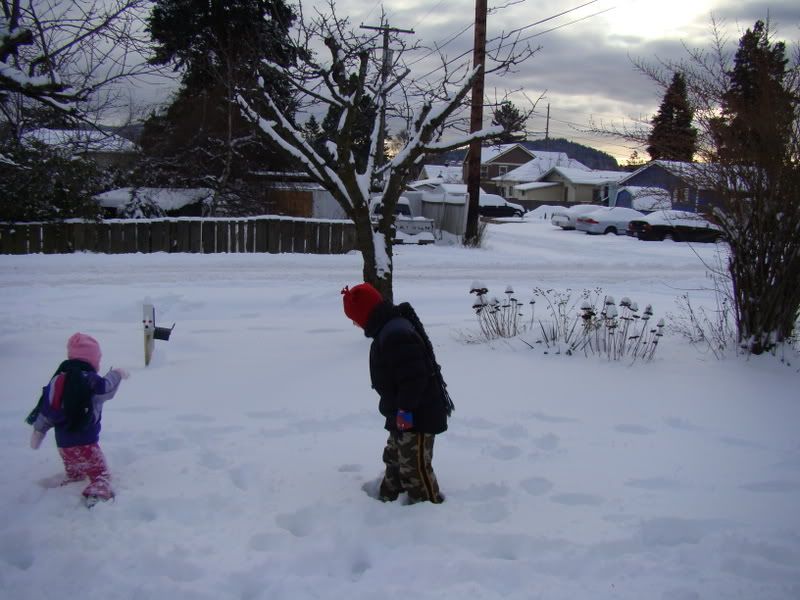 I figured the only way to keep them outside for longer than 5 minutes was to make something to play with :) I remember doing something similar with my mom when I was a kid!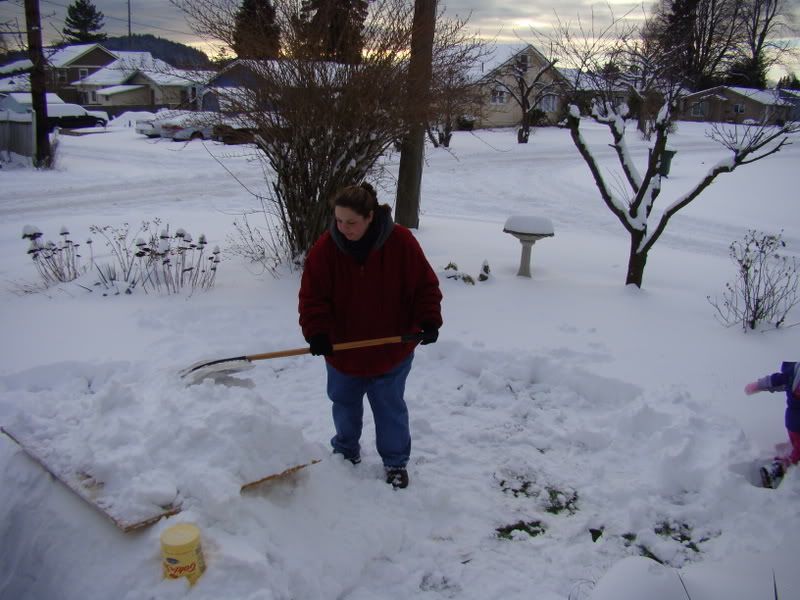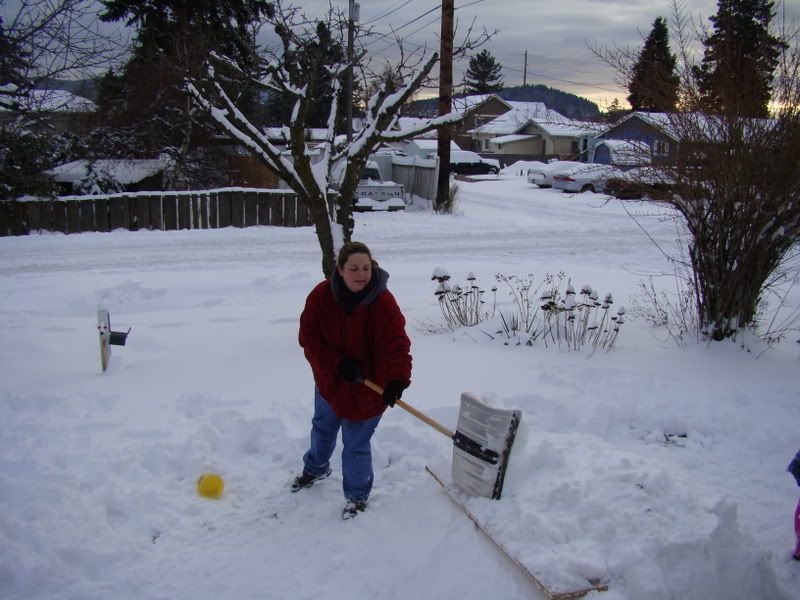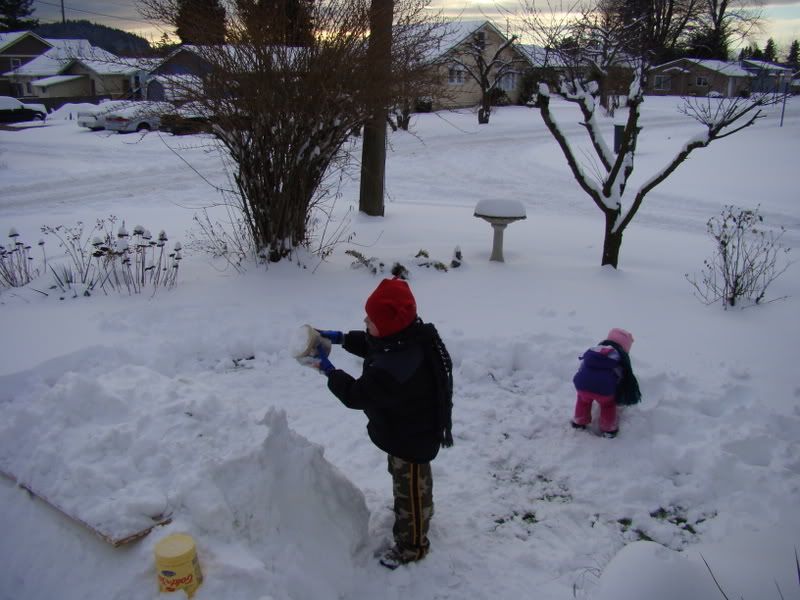 At first Aaron wanted to make an Igloo, but that was a little above my snow skills LOL, so we settled for a snow tunnel instead.