We finally got around to putting up the tree! We just have a little one, about 4 feet tall. I think I am going to have to go look for a bigger one soon, we couldn't even use 1/2 the ornaments!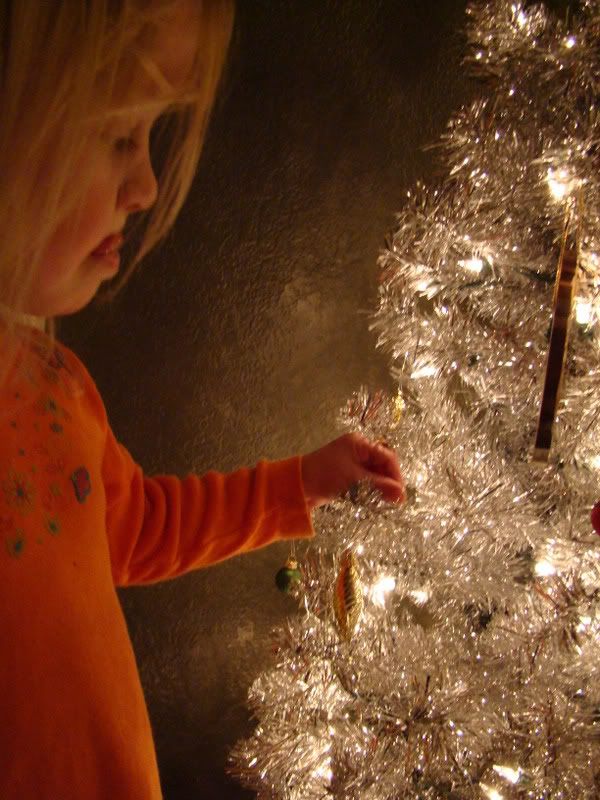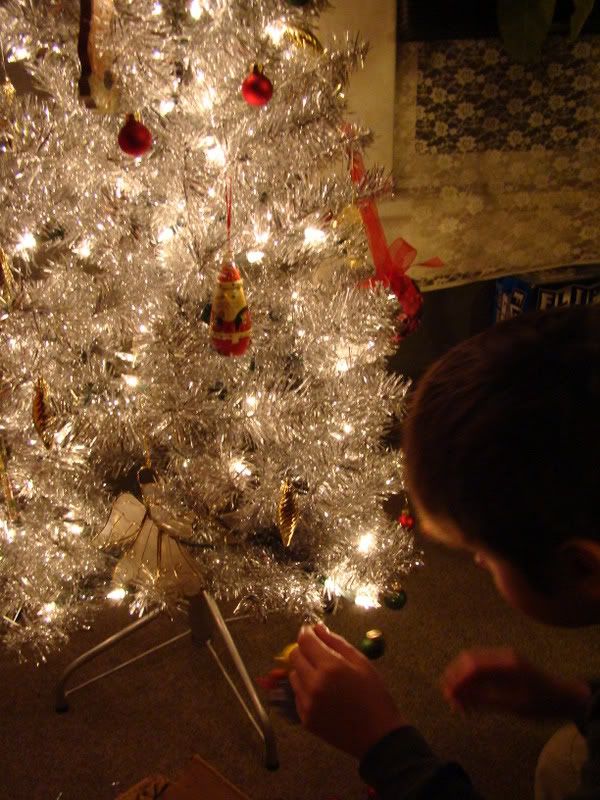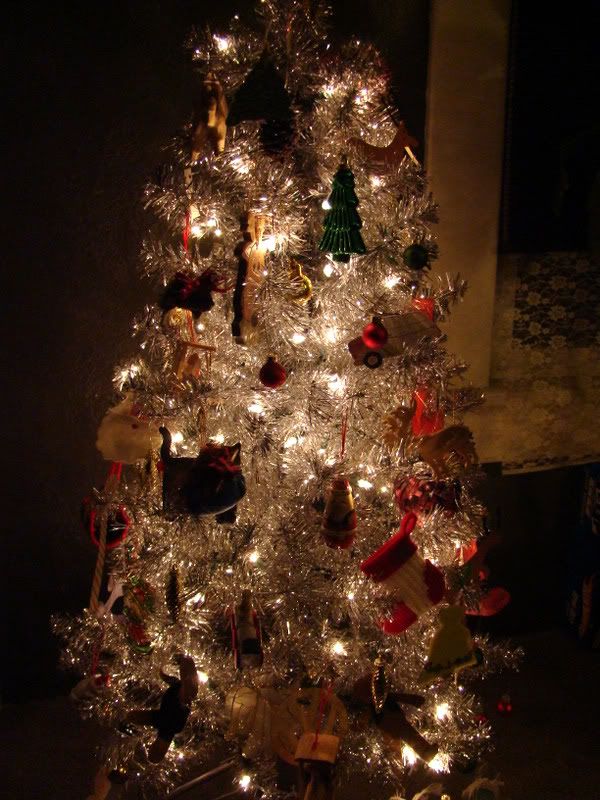 The Christmas of 1994 Kasoma and I had very few Christmas ornaments so we decided to make some. This was in my pre-scrapping days, so it is all construction paper, tape and glitter,
GASP
!!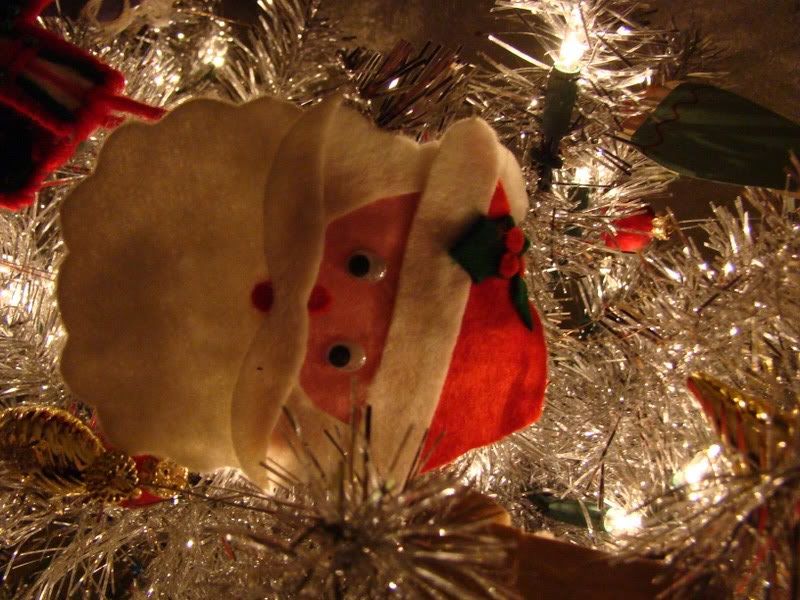 We were both in school so couldn't aford much, and even made some paper candy canes!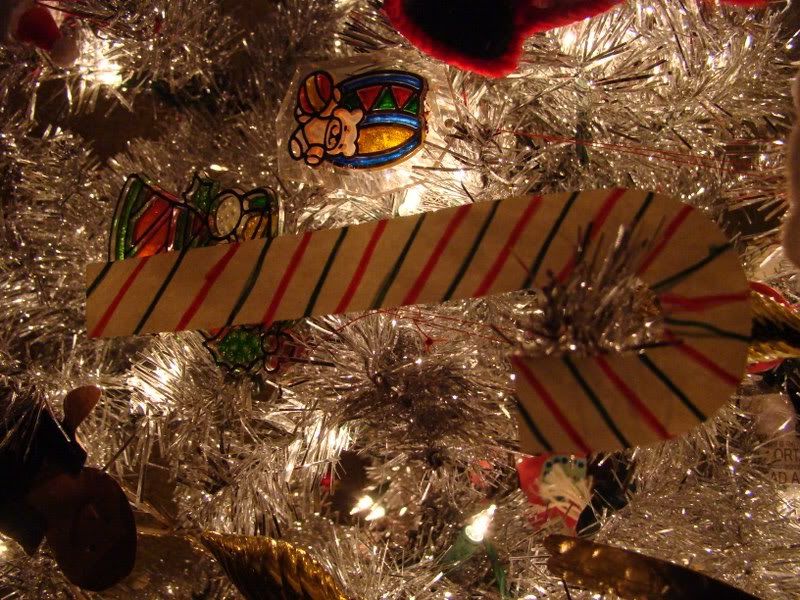 Kasoma made this 'gingerbreadman' but he has since lost an arm.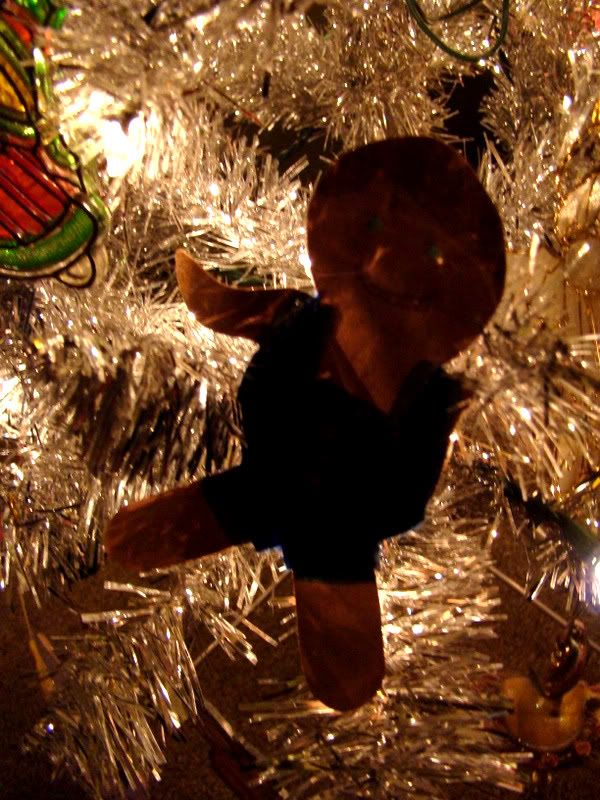 This is one of 3 angels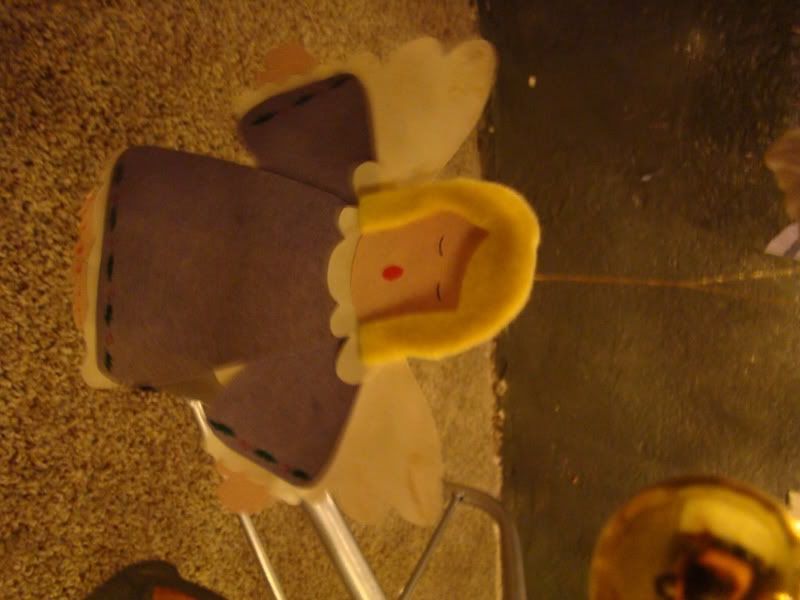 He is very fond of Volkswagens and this is a VW Squareback. I used to drive a bright
ORANGE
one!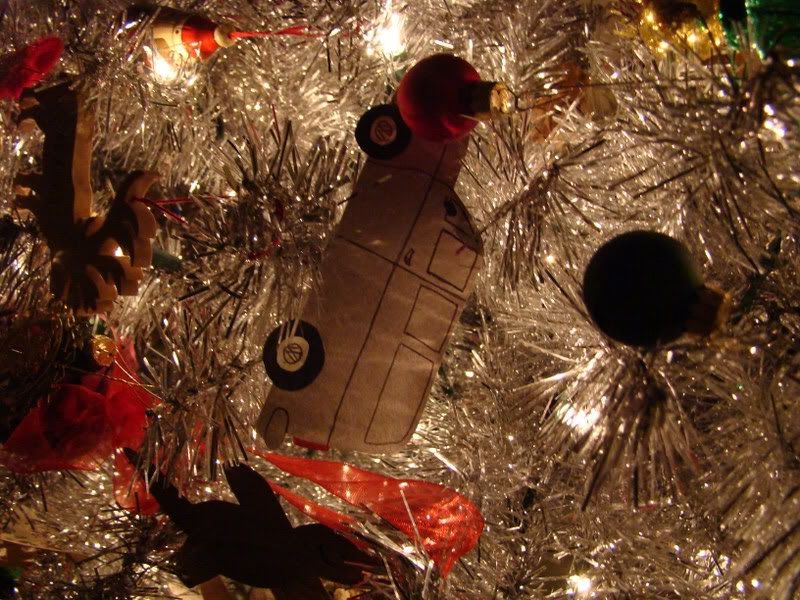 Awww, such a sweetie!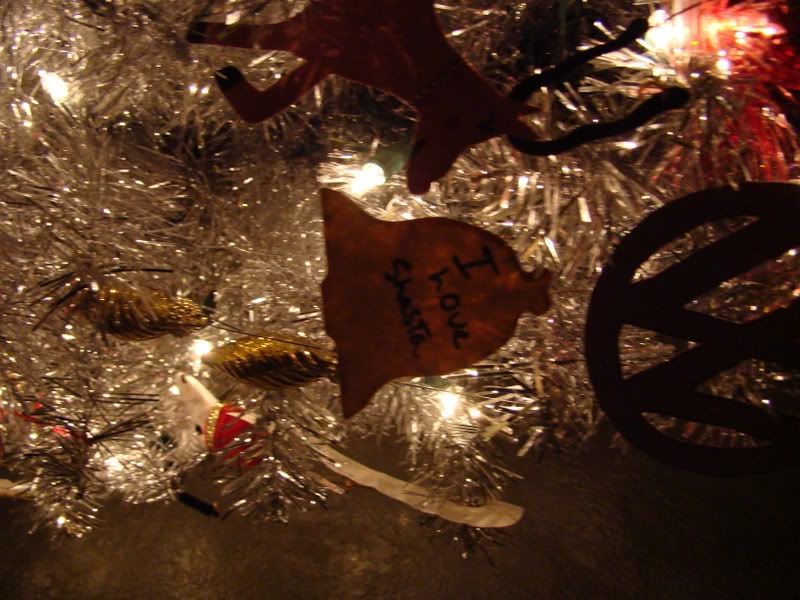 A reindeer and a paper version of me, complete with scissors :) We had one of Kasoma, but it is in pieces and needs to be put back together.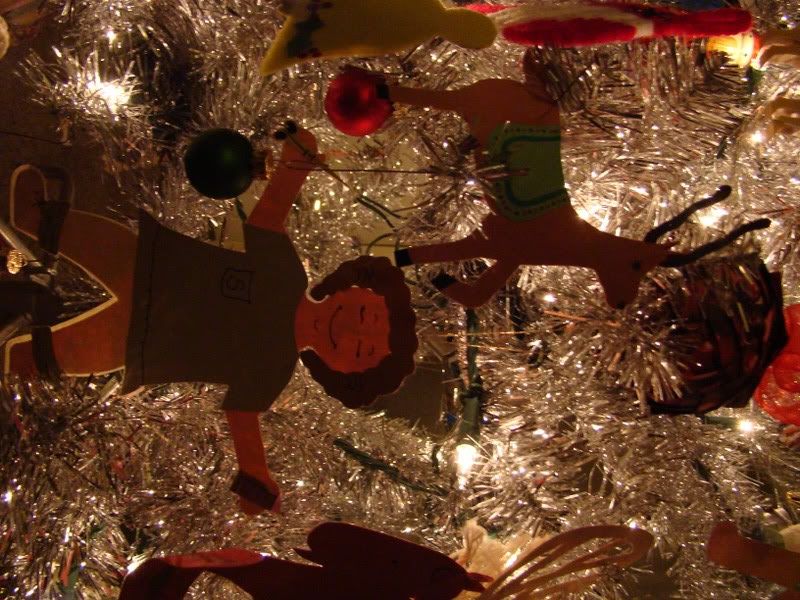 And a rocking horse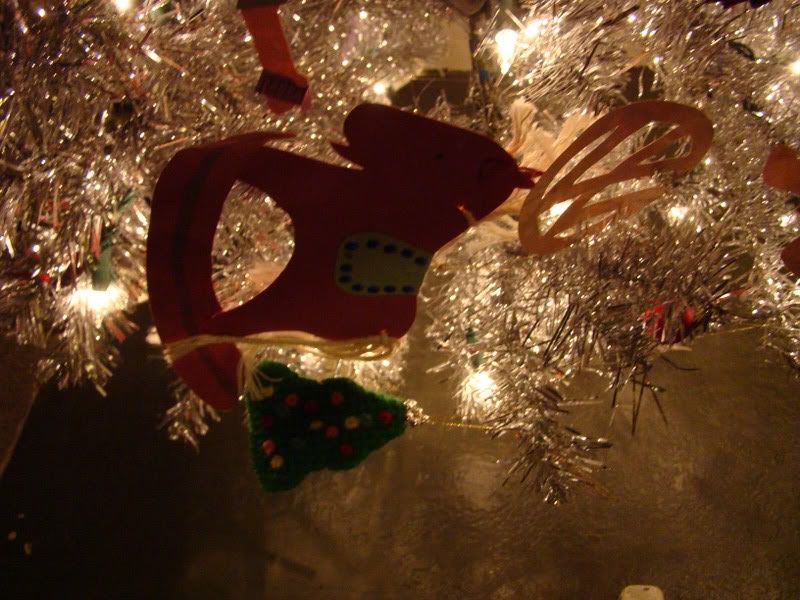 And of course an angel on top, made by Aaron in preschool a few years ago.