Have you seen it? It is popping up on a lot of blogs and message boards I read lately, and I decided to try making it myself. One of my
favorite bloggers
uses it all the time, and there are tons of sellers on
Etsy
that make it, but that's no fun!
I found a tutorial
here
, and bought of the rayon seam binding
here
, and got started!
This particular tutorial uses Glimmer Mists, and since I don't have any yet, I used my good ol' standby instead: Tim Holtz Distress Inks and water. First I sprayed the ribbon (I did these in 4 yard increments) with water in a bowl and mixed it around until it was wet but not saturated.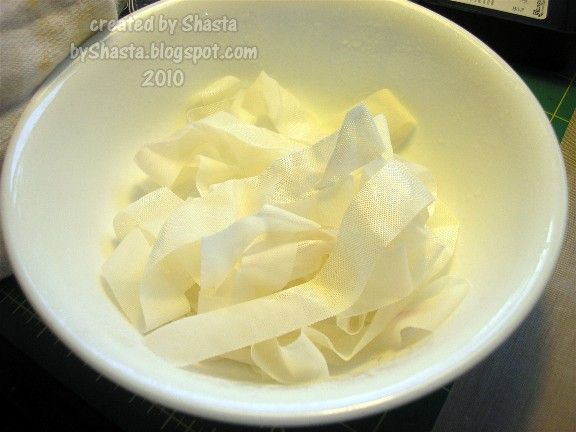 Then I spread some of the ink on my craft sheet and sprayed with water.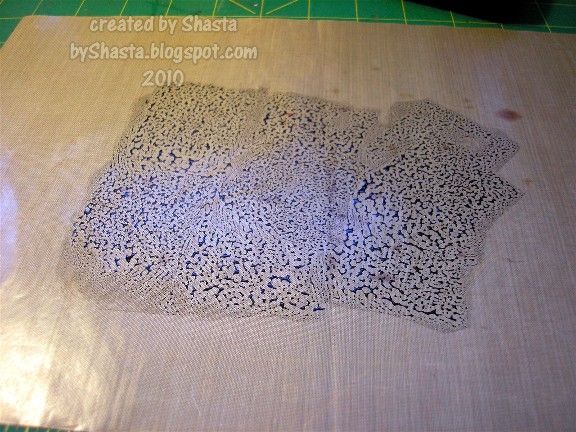 Then I added the seam binding! I had a plastic glove on so I wouldn't make too big of a mess ;) Surprisingly after coloring almost 100 yards of this stuff in about an hour, I was still pretty clean!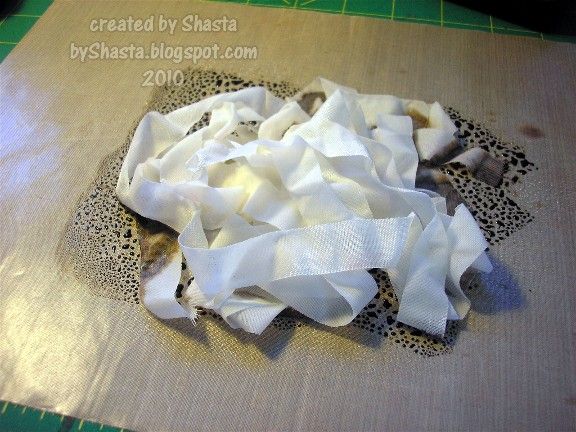 Then just toss it around a bit!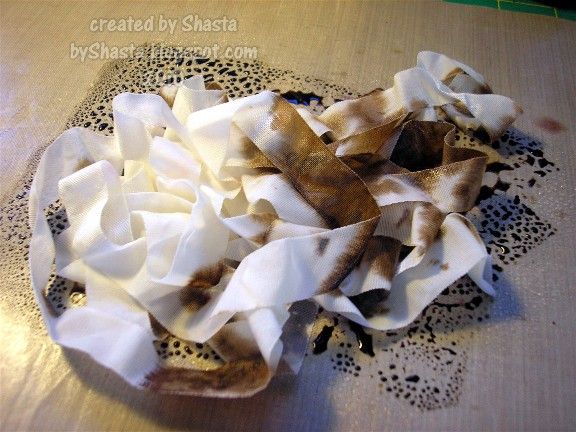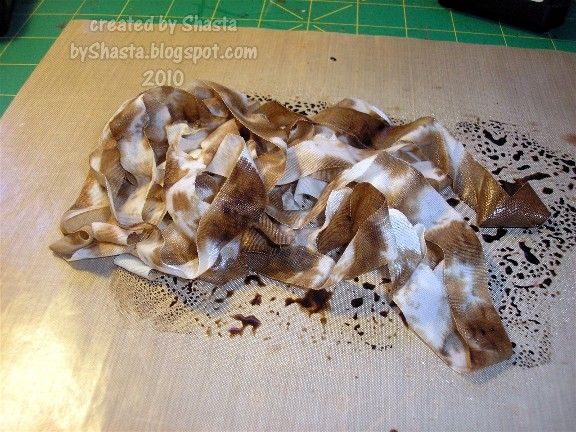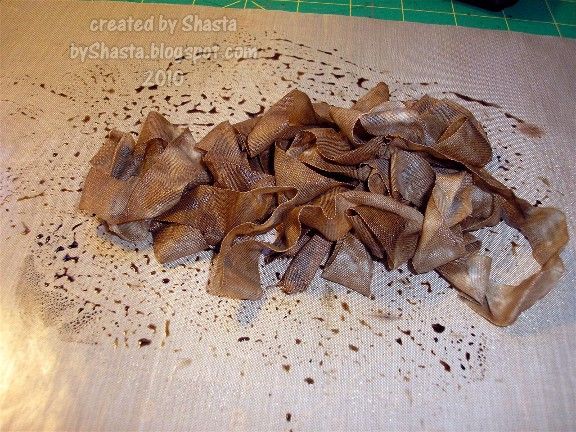 When it is colored to your satisfaction, mound it up into a small pile and swipe it around to pick up the last of the ink on the mat, and then set it aside to dry. I would put it on something non-porous, because anything porous or paper will absorb the water and ink from the ribbon.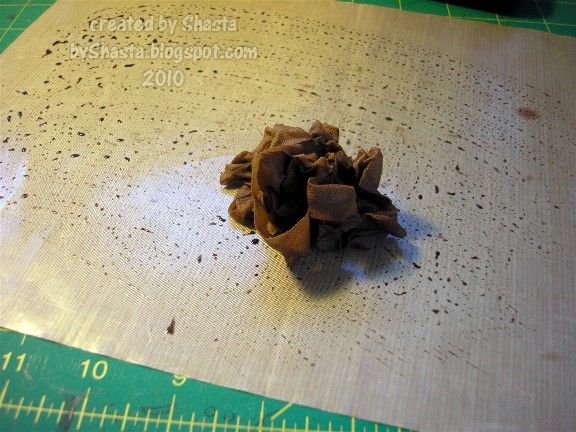 Here's my nice little collection, growing steadily ;)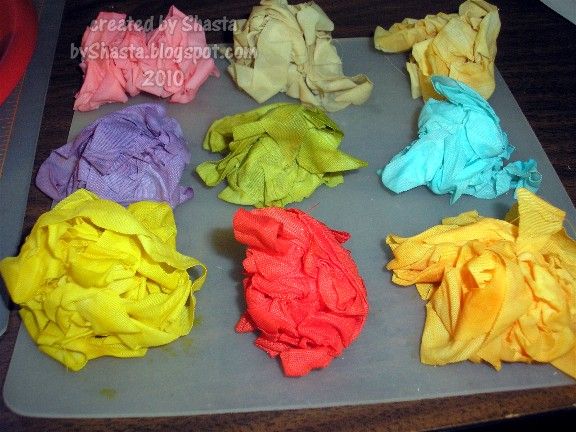 Here is the rest of what I made, and the colors I used. The roll of seam binding that I bought was 100 yards, and each color I made was 4 yards. I made 23 colors, so that was 92 yards, give or take, not bad for an hour's work, huh?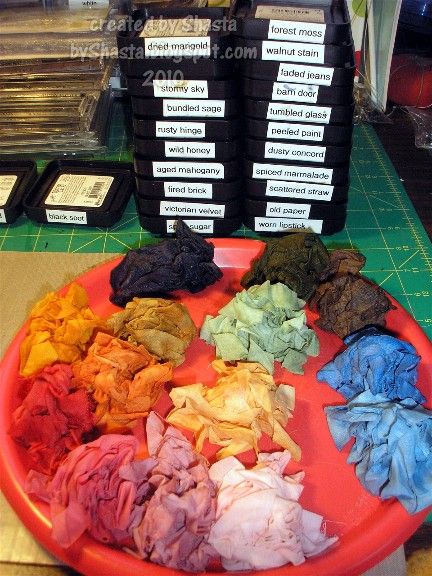 I let it dry overnight, and in the morning it was just about dry. I fluffed each pile a bit and let it dry for a few more hours, and then it was good to go. I will post pics soon of a project I made last night using the red pile, stay tuned! ;)