We went to my cousin
Sarah's
house last Sunday in Seattle, and had a chance to hang out with some family we haven't seen in awhile! Her 2 boys were being Christened that day and her mom and brother were up from California to visit.
From L-to-R Me, Kasoma, my dad (Ted), his sister Sue, and her two kids Tom and Sarah.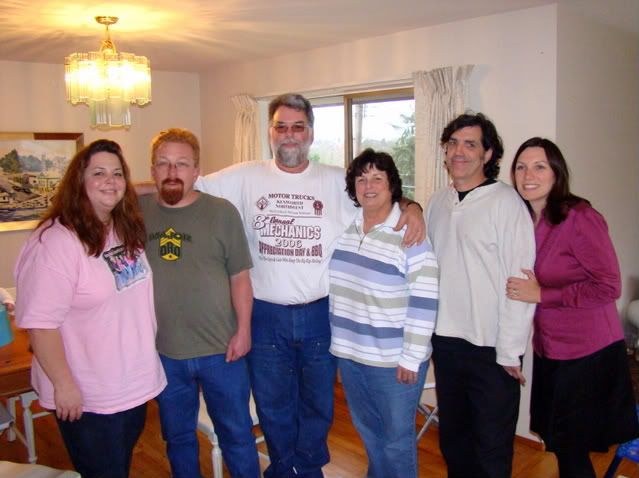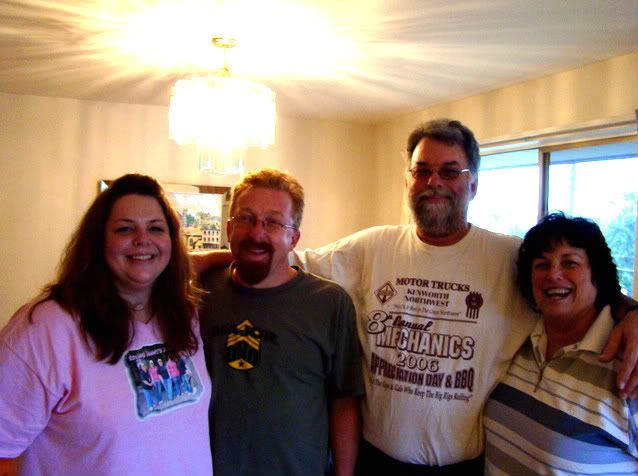 Sarah and Marty's oldest, Jackson, playing with Aaron in their playroom.