This weekend! I went through some OLD portrait pics and decided to scrap them, one CRACKS me up!!
This one is my son who is now 7. This was about a month before his first birthday I think, 2002. This one is also a lift from a challenge a long time ago and hadn't gotten around to it yet, sound familiar??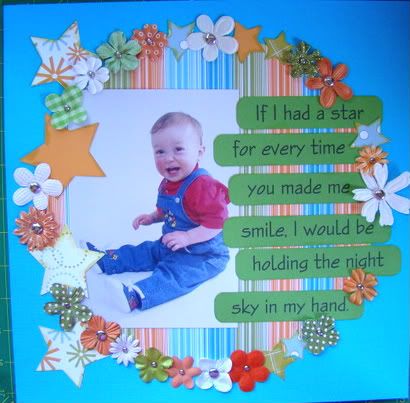 This is from the same session, and is a lift from
HERE
(Shanna's FAB blog!)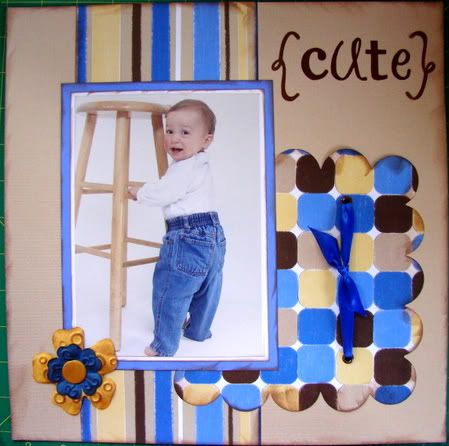 This was our Christmas card pic, Nov 2004 (also a
Shanna sketch
!)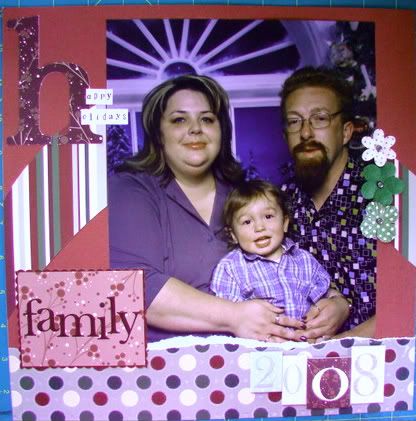 Ok, now this pic just gets me EVERY TIME I look at it, it is just so perfect! We took Adrian when she was 11 weeks old to get pics taken and they turned out fabulous. There is one more from this session but I haven't scrapped it yet, it will be coming soon!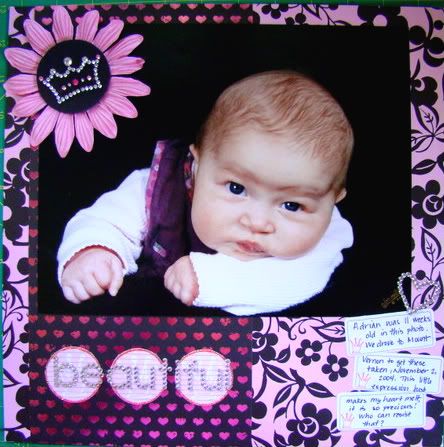 And the SUPER OLDIE! This is my husband and I oh, about 1994! I think I was 18 or 19 and he was 20 or 21, nice hair huh??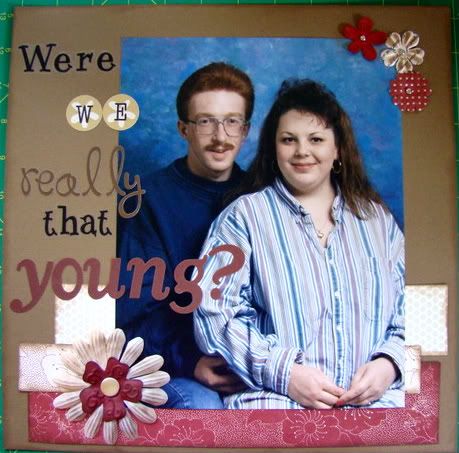 Thanks for looking!