I love, Love, LOVE
Papertrey Ink
stuff :) Love their products, love their designers, love it all! I was browsing the site last month and came across
this set of cards
that I had to try making. And as much as I would have loved to order the stamp set, I had enough leaf stamps in my stash to make my own version! I used a bunch of misc. stamps; Hero Arts, $1 stamps from Joann's, and the one on the far right is also from Joann's, but don't remember the name.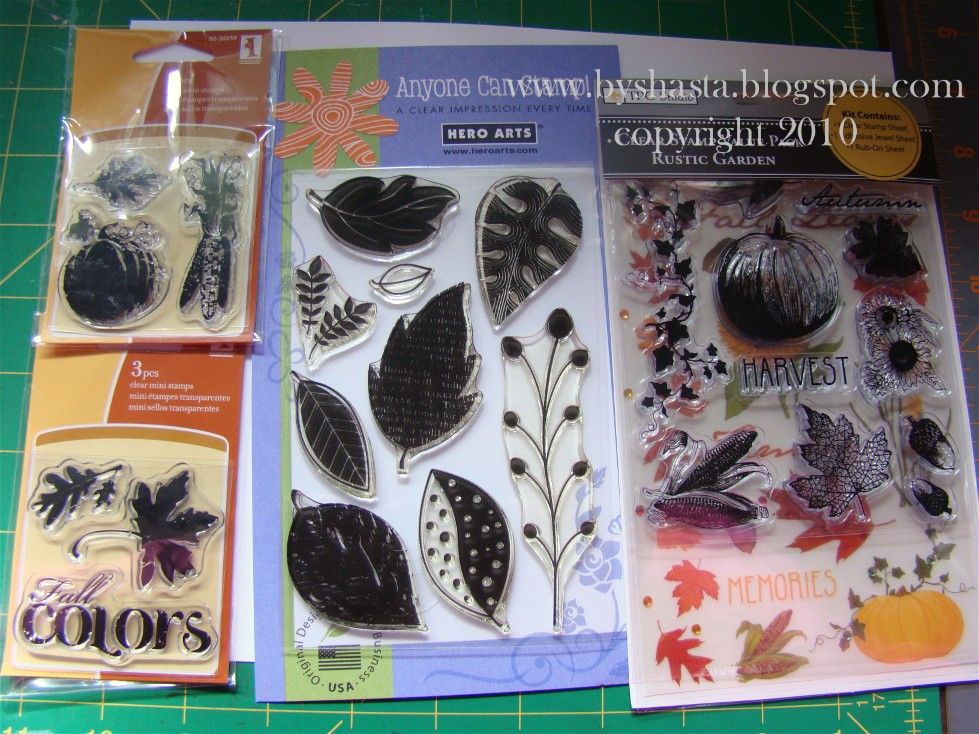 These are the ink colors I used...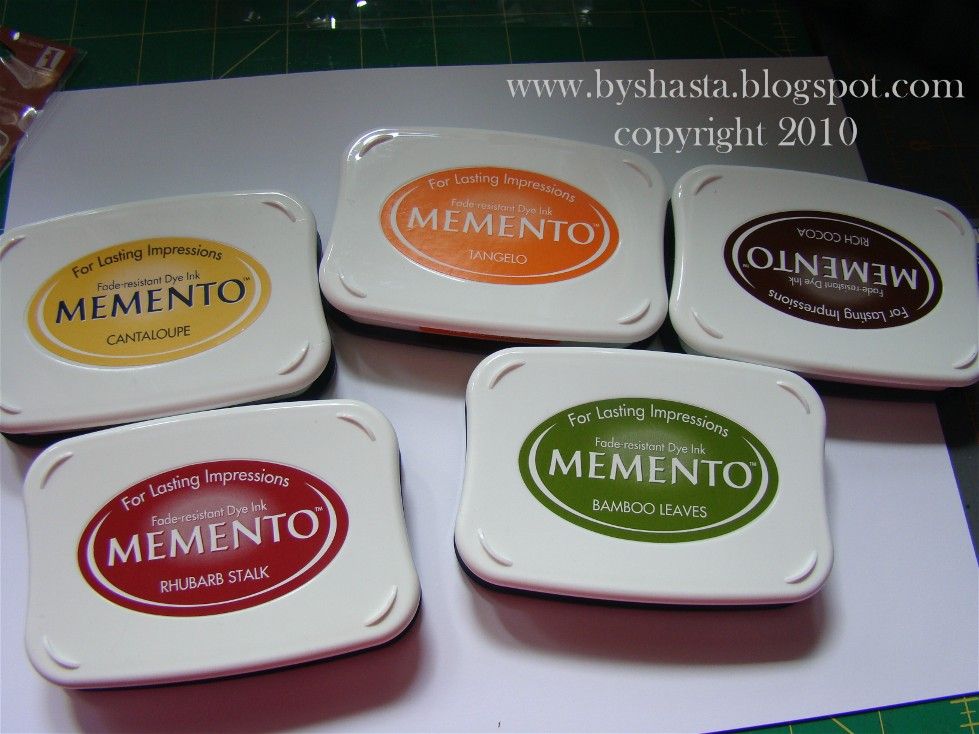 First, I inked up the stamps directly from the pads, spritzed them with water, and then stamped randomly all over the paper. I wanted it a bit more watercolor-like, so I did the second round a bit different.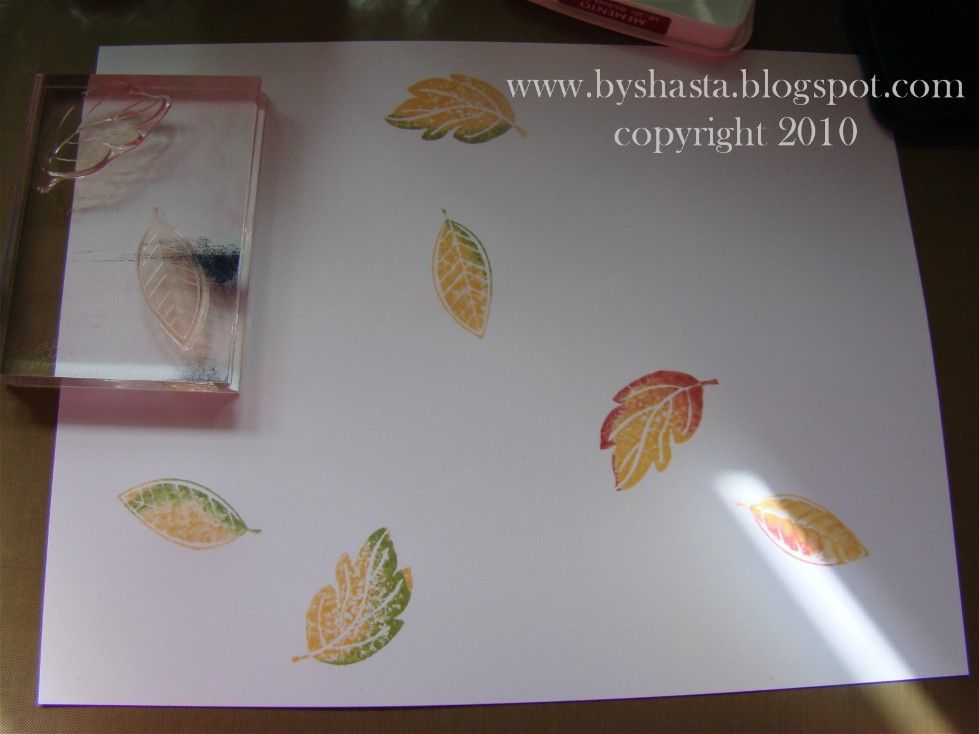 I applied the ink to my craft sheet and then spritzed the craft sheet with water. Then, using the sheet as my 'ink pad,' I inked up the stamps that way. I got a bit more variation in the colors, and more control over the water.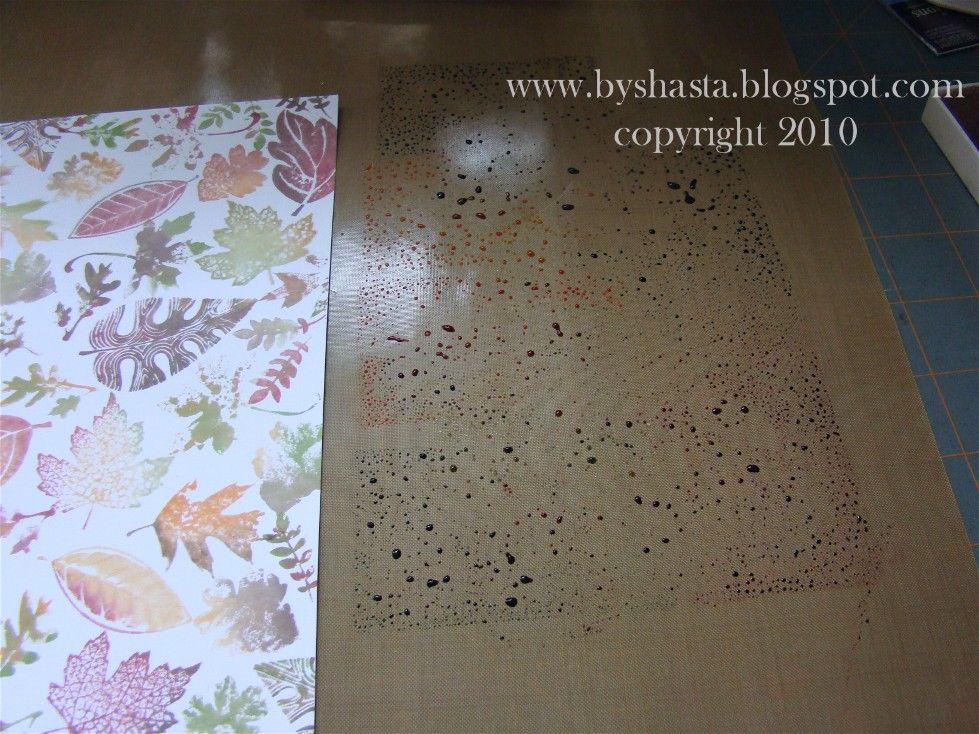 I wasn't planning on doing two pages, but I had enough ink left on my craft sheet to do another one :)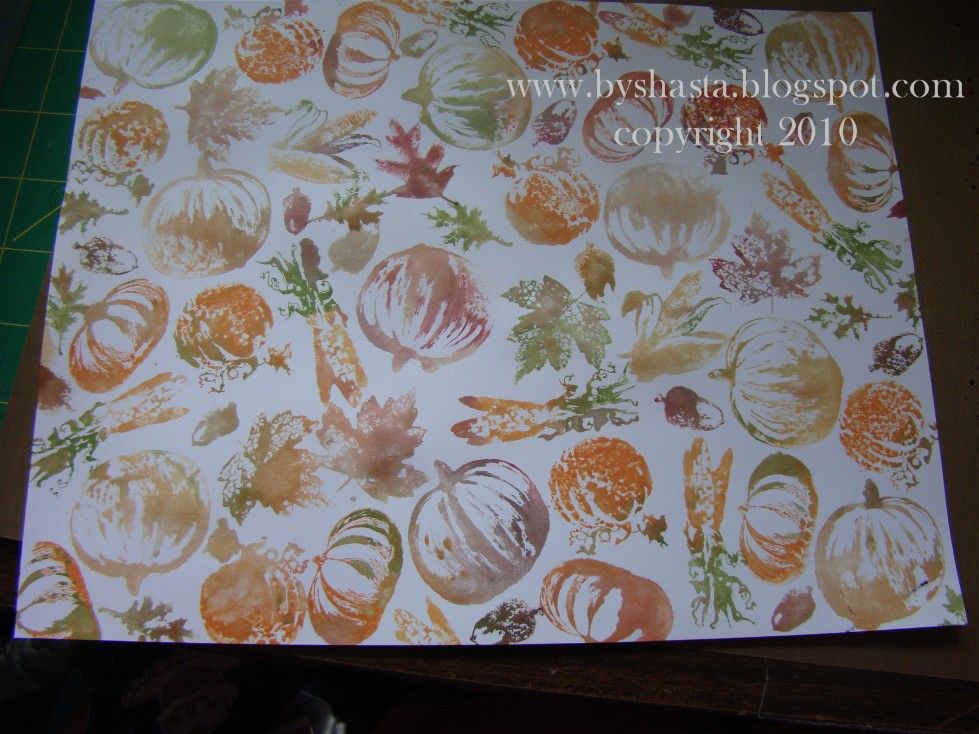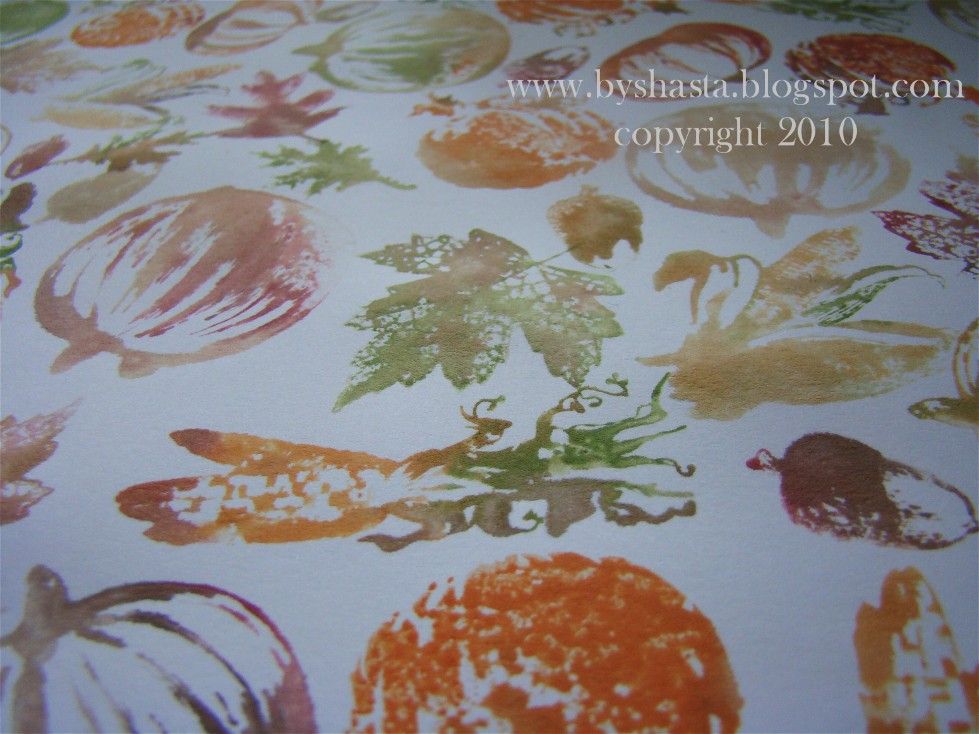 This set of stamps is a Martha Stewart set, with each flower having an outline and a solid image that match. I stamped the solid shape first, with a spritz of water on the stamp, then the outline in the same color without water. Not sure how I like it, but it may look better when cut up on the card :)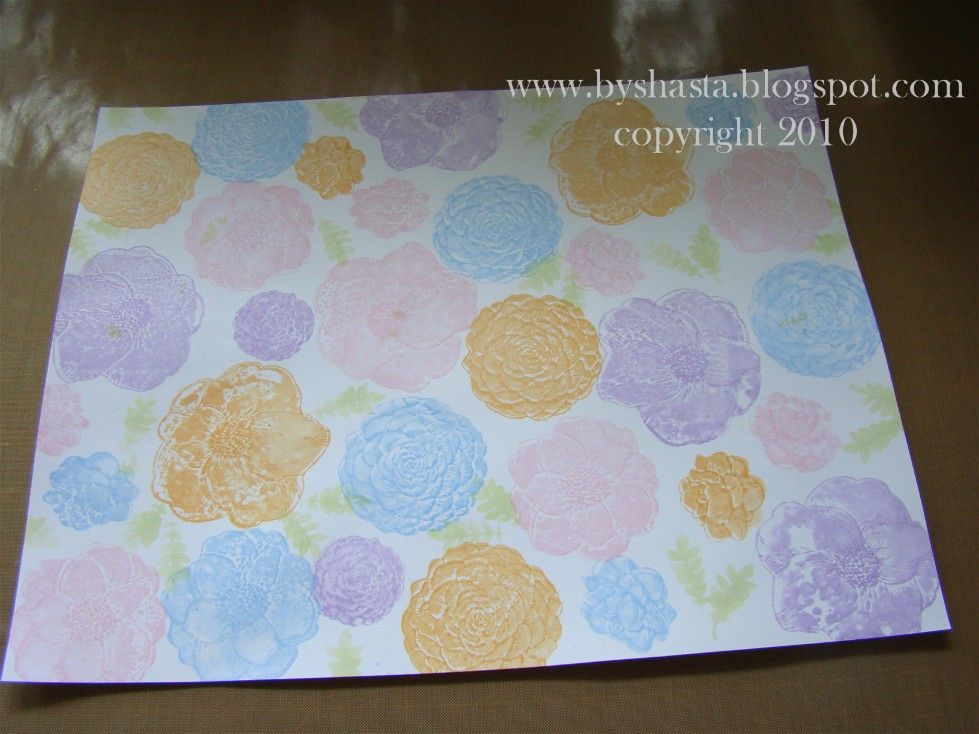 Each piece of 8 1/2" x 11" paper was cut into 8 pieces, 2 3/4" x 4 1/4".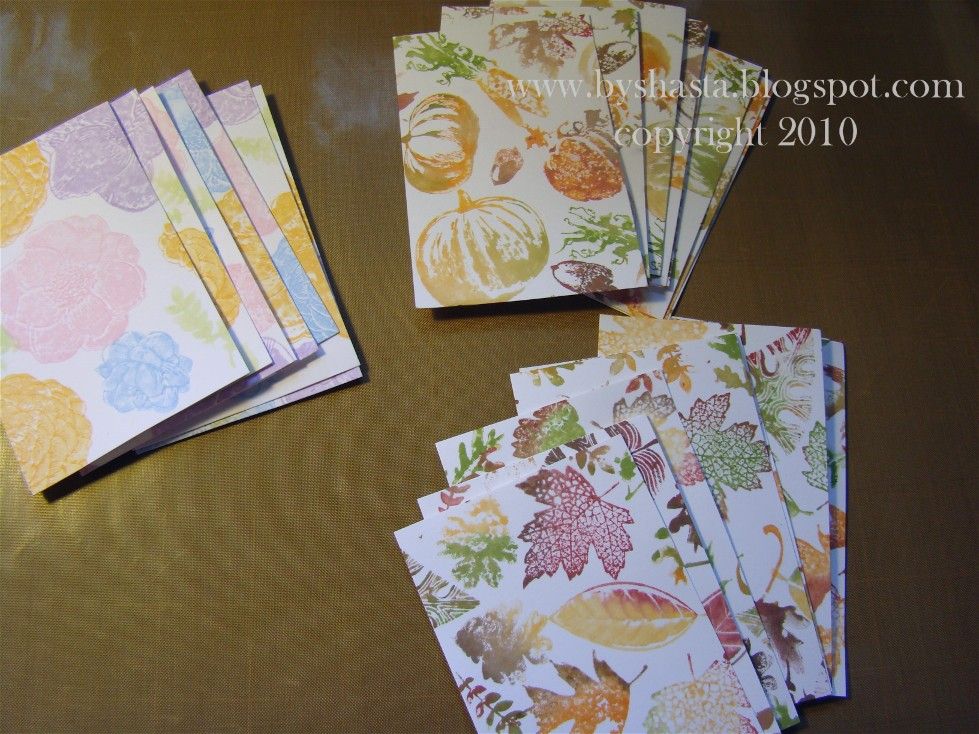 I mounted the cut squares onto cardstock, and sewed around the edges with my sewing machine. I also inked up the edges with some Tim Holtz Tea Dye ink with the blending tool, added the ribbon, and then it was all ready for a card base!
I haven't added any sentiments yet, still working on that part! But I am leaving tomorrow afternoon for the
Seattle 3day Breast Cancer Walk
, so that will have to wait ;)