Two swaps in a row? It has been ages since I did a swap, and forgot how fun they are ;) This one was a school theme, and we could make anything. A tag, a journal block, an embellishment, whatever. I dug deep for this one! I decided to make a journaling card, and a library tag seemed like the perfect fit.
I used these two $1 stamp sets, I believe they both came from Michael's awhile back. I used the stars in yellow, the A+ in the scallop circle in red, and the 'good work' inside the circles in black.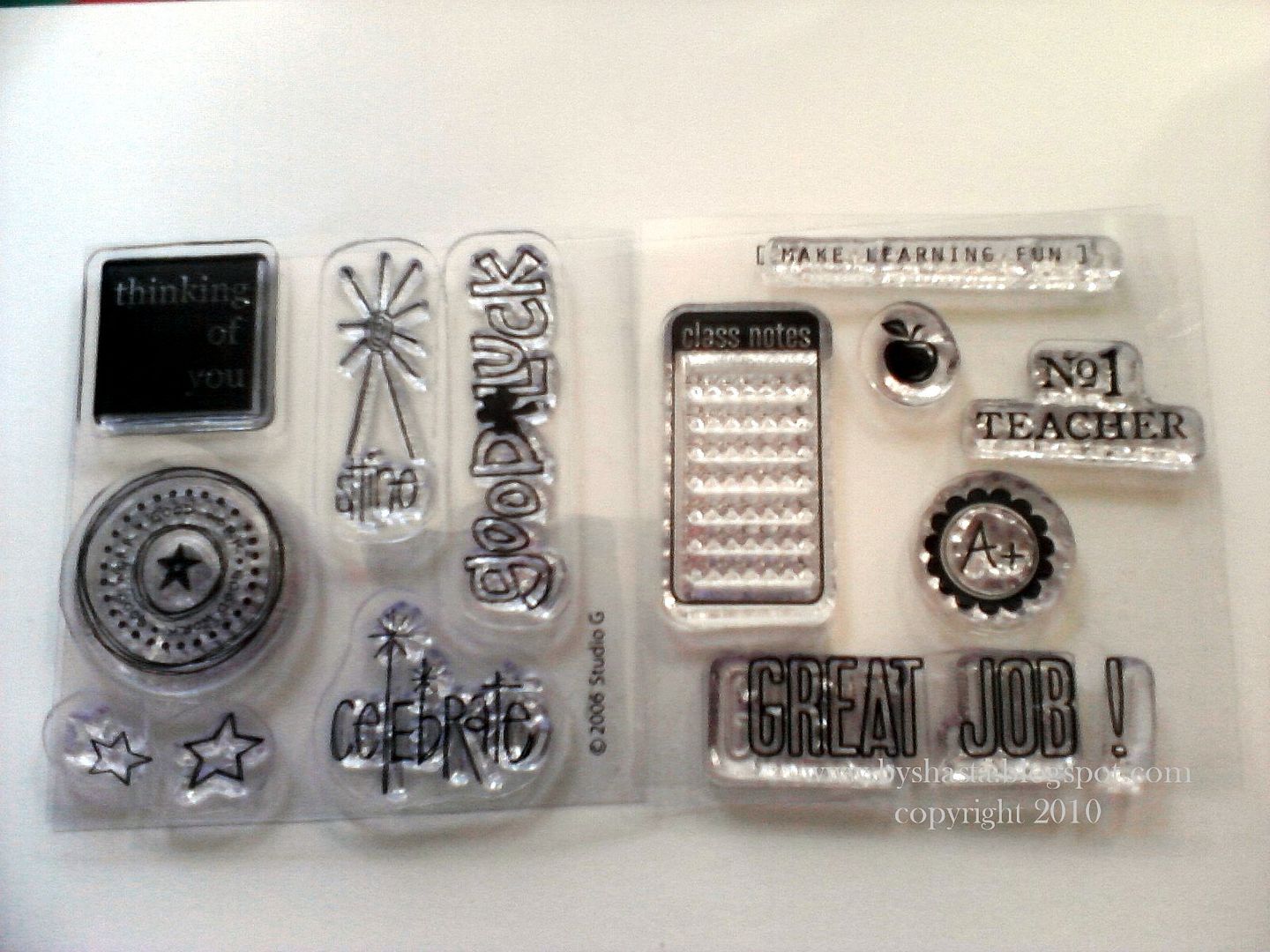 And these inks..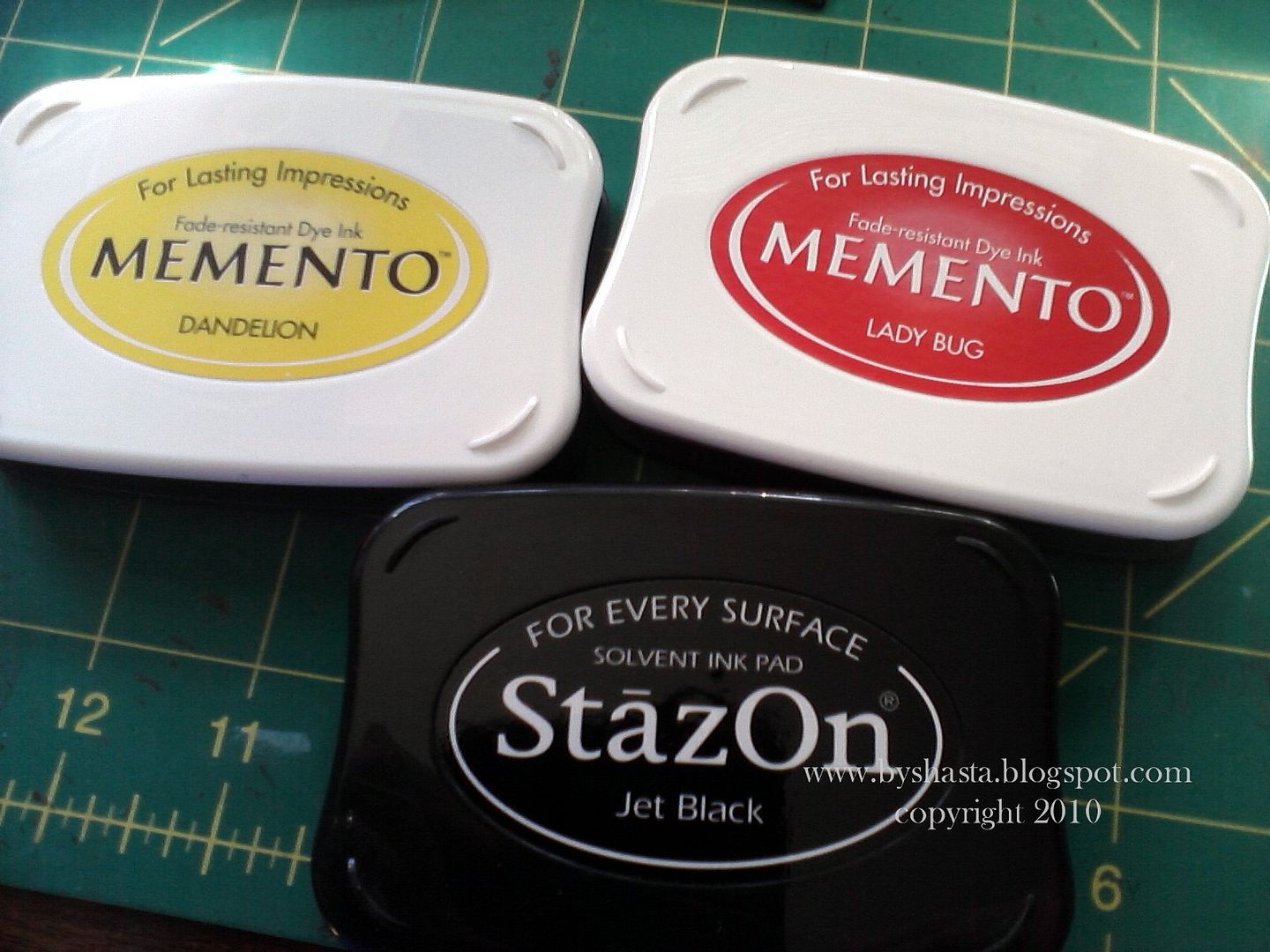 I cut the pockets and tags using the
Coluzzle system
. It came with the template to cut both pocket and tag, as well as the cling stamp for the tag. I bought it years ago, probably 8 or 9, and it was still in the package! Of course I HAD to have it back then ;) It's nice when you can go shopping in your stash!
The pocket is plain black carstock, and I cut pieces to line it from the
DCWV Grade School stack
. The tags are plain white cardstock, and so is the decorative strip on the front. I used an EK Success punch for the edge,
Binding Edge
.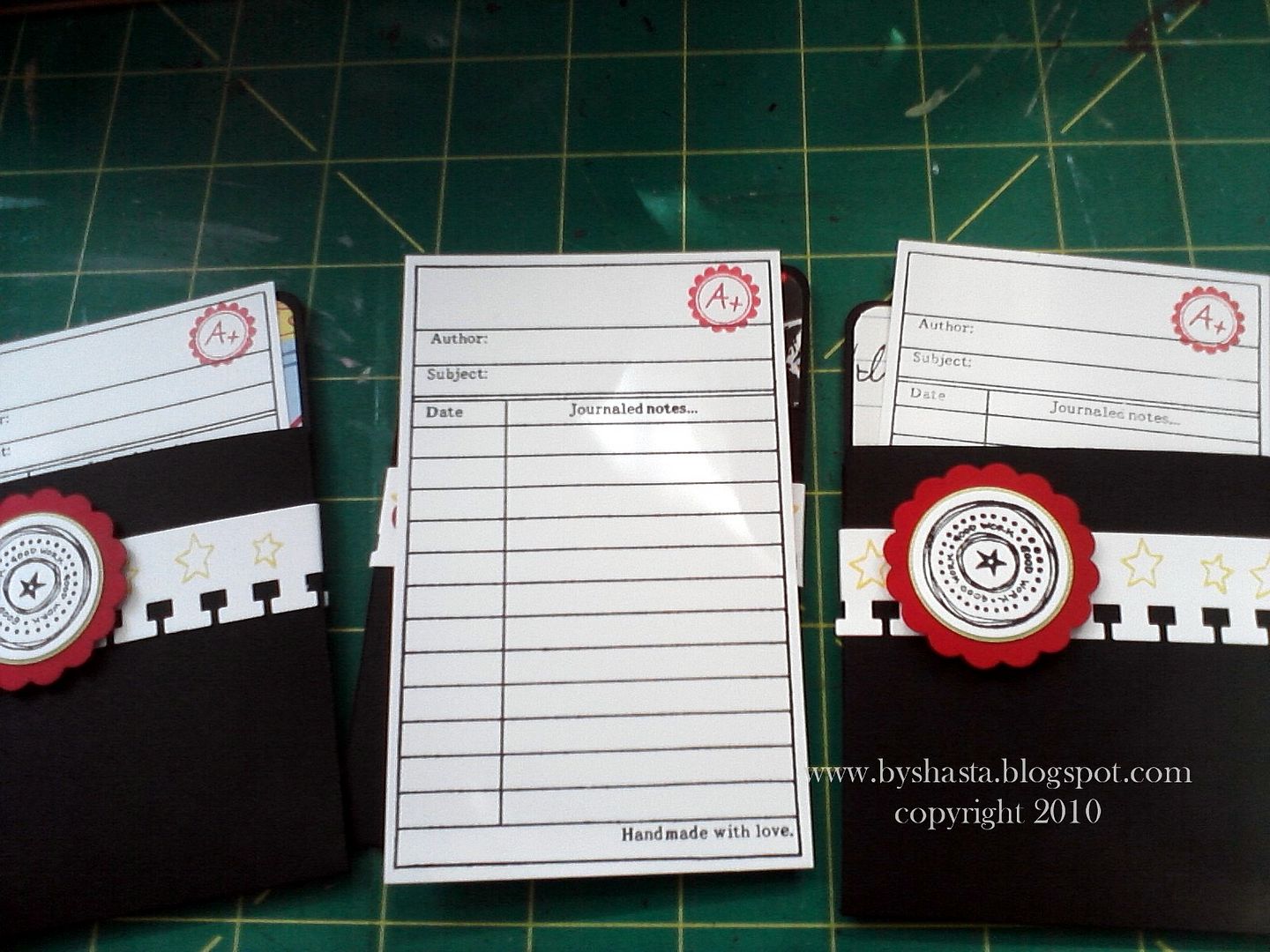 I am really pleased with how these came out! I usually have a tough time coming up with an idea, but these came together fairly quicly. Love it when that happens ;)