I found
this video
yesterday, and wanted to give it a try! Her stuff is so beautiful, and very out-of-the-box for me, so I thought it would be fun to make something new.
I started with plain white cardstock for the backgrounds, the leaves and the flowers. I didn't take pics of the flowers until I was finished, but I made them the same way as the leaves. For a tutorial on how to make and shape the flowers, go
here
;) There are also TONS of videos on youtube on how to make these.
For the leaves, I used my Cricut and cut them using the Stretch Your Imagination cartridge. I inked them with various combinations of Shabby Shutters, Pine Needles and Peeled Paint distress inks by Tim Holtz. Then I swiped a bit of Brushed Corduroy on them too, to make them a bit more vintage-looking.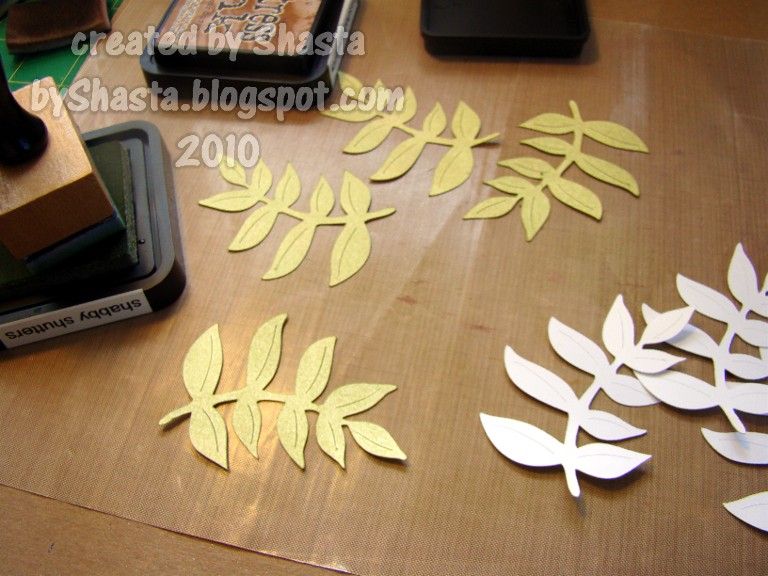 Then I sprayed them with a water mister. In the mister there is water with a few scoops of Perfect Pearls powder. I have one each for the pearl, bronze, copper and gold colors of powder.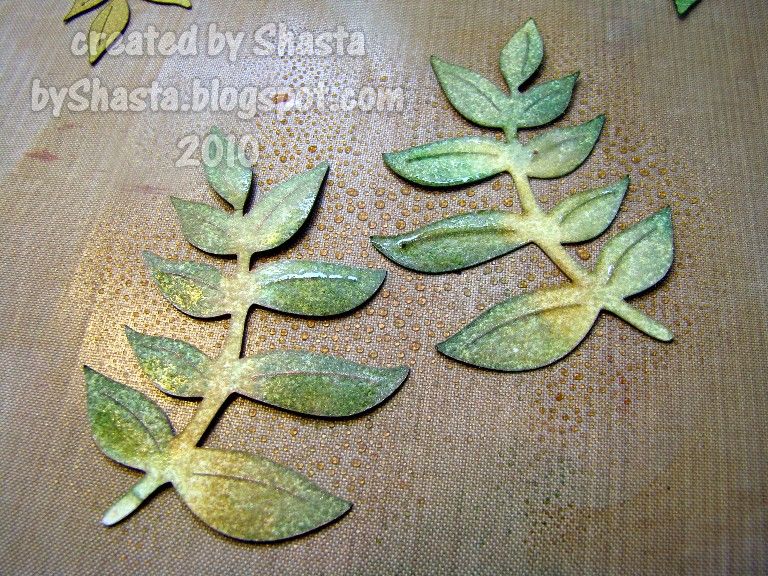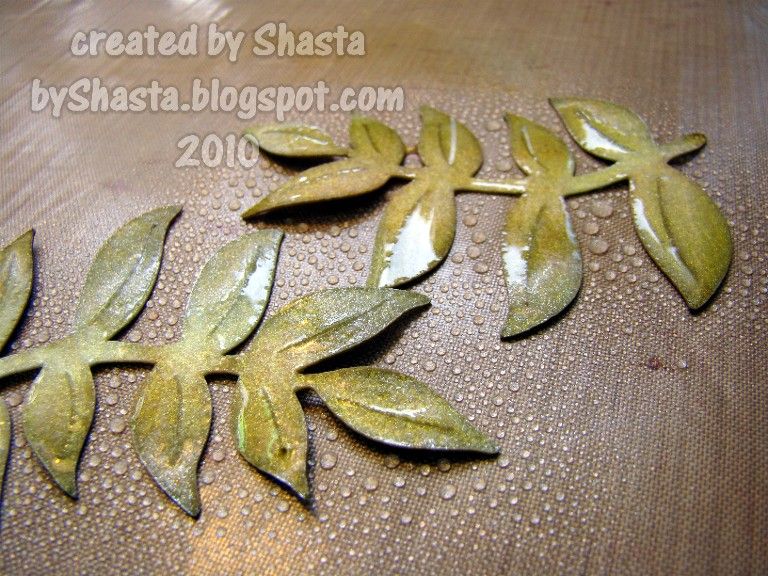 This is what they look like after I dried them with my heat tool.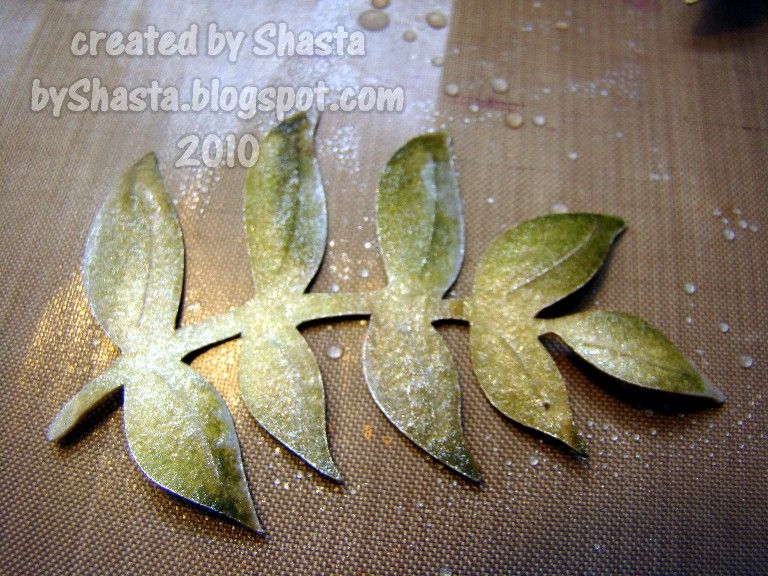 Here's everything all put together!