...Until retreat time!!! It has been so long, over a year, and I can't waaaaaaaait ;) I have already started prepping so I can get LOTS done between all the great food and fun times with the ladies!
Here's what I do, and it works pretty well for me...
I start by sorting my photos. I group them by the layout they will be going on.
Then I go through my sketch file on the computer. I have them sorted into folders by how many pics are on the LO, 1 pic, 2 pics, etc. Ok, this next part makes perfect sense to me, so hopefully I can explain it! I go through my photos and pick the first group. If it has 4 photos, I go to my '4 photos' file and pick a sketch I like. I 'copy' the sketch file and 'paste' it into a new folder on my computer, this one I called "April 2010 Retreat". I rename the sketch to '#1', and then repeat until I am done with my pics. I have 54 sketches and 54 groups of pics, and that is my goal for the retreat.
Once I have all the sketches picked out and in the new folder, I print them out. What works best for me is to print them four on a page, going down one side. Then I have room for the next step, which is to write down what is in the pics and how many papers I need. I write down how many patterened papers (pp) and how much cardstock (cs) I need for each LO.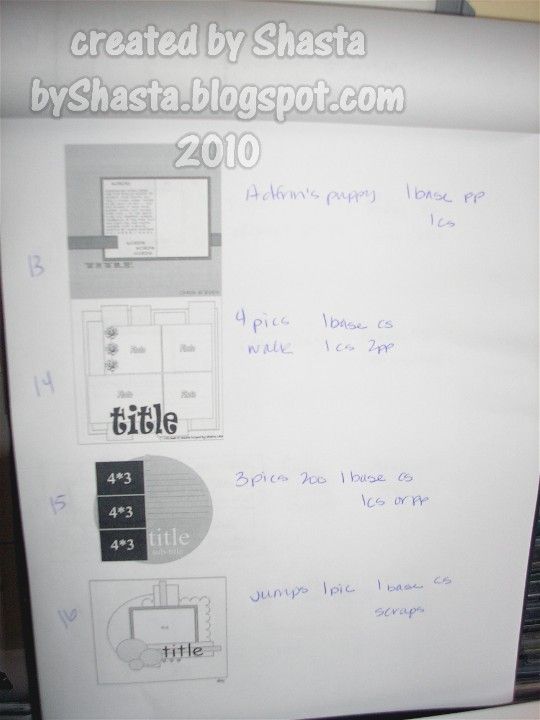 Then the fun begins! I set up right next to my papers with the supplies I need. I have my clipboard with the printed sketches and all my notes, a pen and a pad of Post-It notes, paperclips, and a box to put my completed 'page kits' in.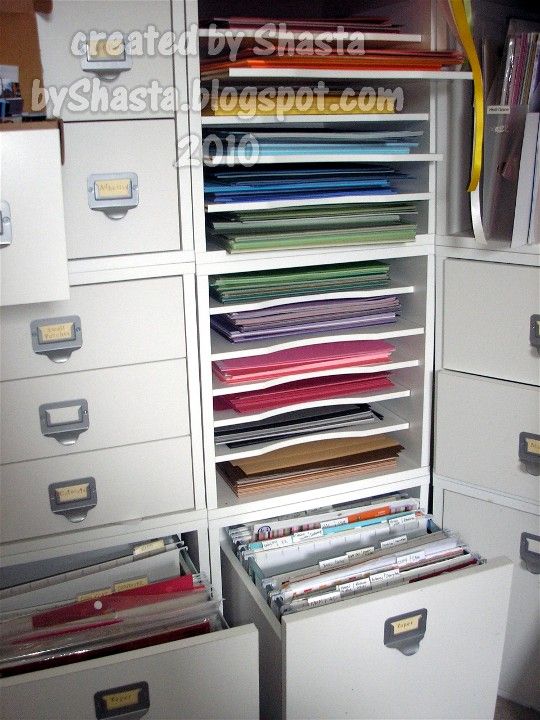 Starting with my first group of photos, I check my clipboard and see what sketch goes with them. My notes next to the sketch say how many papers I need, so I look at my photos and decide what color/theme the papers are going to be. For this one, I needed two sheets of cs, and one pp.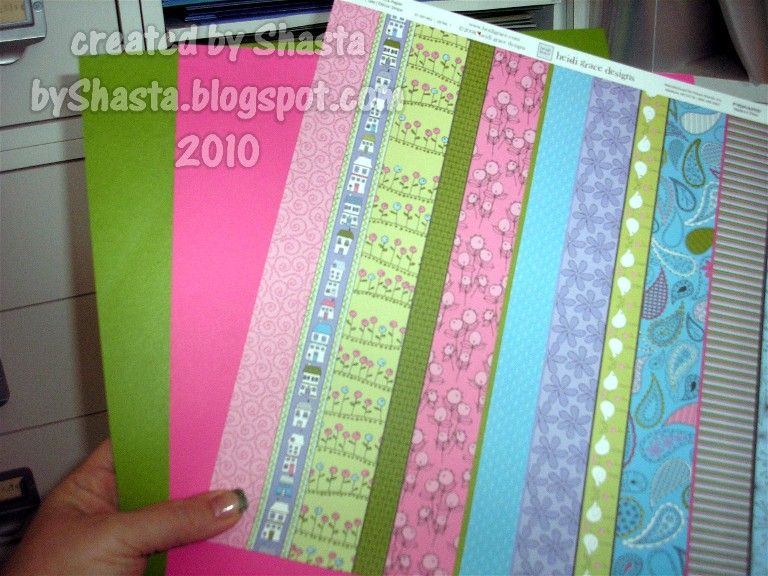 Same for this one.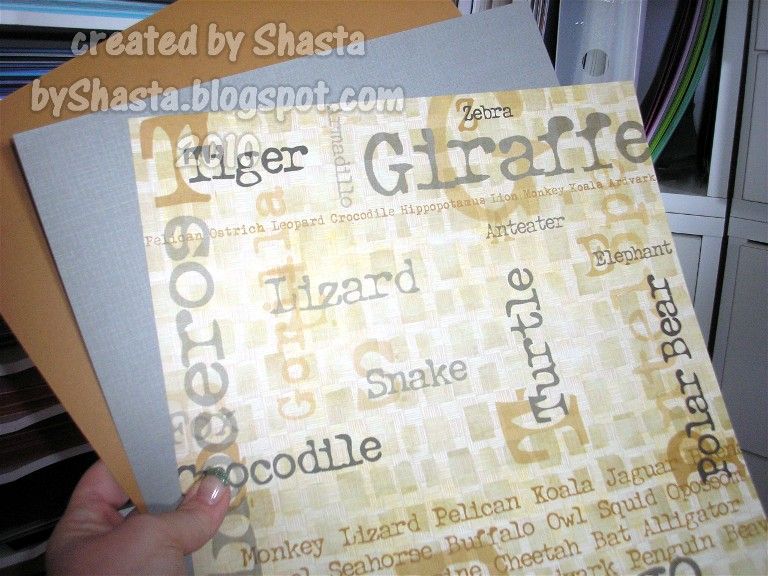 Once I pick out my papers, I label them with a Post-It and the coresponding sketch number. I make sure the sticky part of the note is along the side, so when I fold it over it grips the front and back of the group of papers. If I have a certain tag or other embellie to use with the papers, I include it, and put a paperclip over the sticky note. If it is just the papers, I don't put a paperclip.
Then into the box it goes. This box is totally random, but about 3 years ago I started using it becase it was the only thing I had the right size. All the 12x12 containers I had were either too small or too big, so I still just use this box. It sits right next to me on the floor at the retreat, and I just reach down and grab the next set of papers when I finish a LO.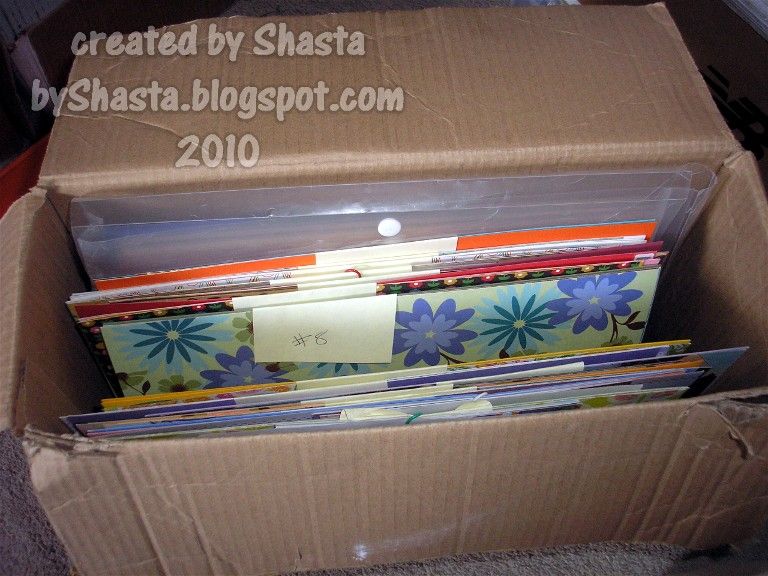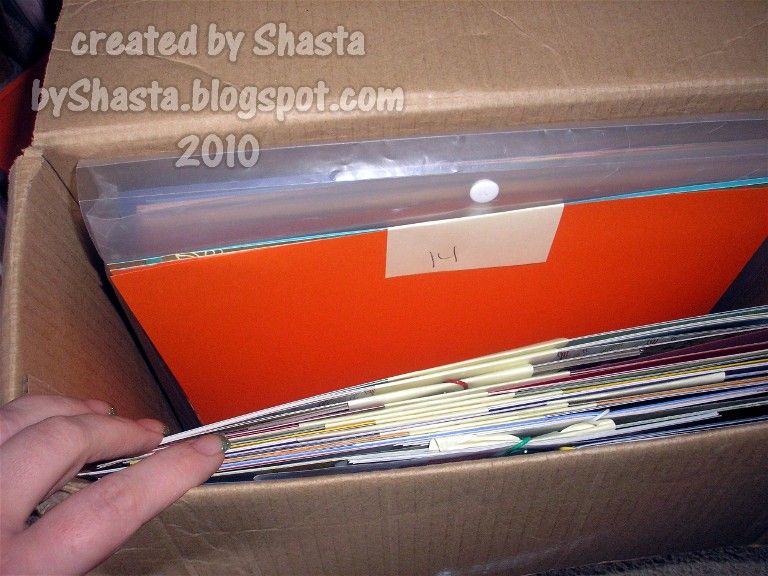 Phew, ok! So as I am typing this out and going through my step-by-step process, it has occured to me that it sounds a
mite
anal! Oh well ;) It works for me, and I am able to get a lot done.
Like I said, the process of getting started is the hard part for me. This way I just grab and go, and I hit the ground running. Once I have a clear jumping-off point (the sketches), I can start creating. Also, I don't have to decide what papers to pack and then consequently waste time deciding which ones to use. That part of the equation is already completed and I can focus on the
fun
part, creating something meaningful and pretty ;) Almost everytime I go to one of these retreats, I have a few of these LO kits that don't quite 'work' for me when I am there, but that's ok. It is maybe only 3 or 4, so overall it is a pretty efficient way to get organized. For me is anyway ;)
This sounds like a lot of work, and it is, but it is easily broken down into bite-sized pieces. I don't do it all at once! Sorting the pics is pretty quick and doesn't take a lot of time. I typically do this in the evenings after the kids go to bed, and my hubs and I are watching a program or two. I think it only took one night to sort them. Then probably 4-5 nights of picking sketches to go with the pics. I have my laptop in the livingroom so I can do a bit of mulit-tasking ;) Once that is done, printing them out takes only a few minutes and another night or 2 of writing notes along side of them. The part that takes the longest is sitting down and pulling the papers together. That is why I start now! I have a little less than 4 weeks until the retreat, so I want to make sure I have enough time to finish the pre-planning part and then start packing.
Once I get all that done, packing the rest is a cinch. I bring my tools, a stack of extra cardstock for matting and cutting titles, and whatever embellies I need.
For tools, this includes my Cricut and cartridges, other cutting tools like a craft knife, circle cutter, etc., Cuttlebug and dies/folders/plates, stamps, blocks and ink pads, cutting and craft mat, adhesive and refills, and all that stuff. For extra cardstock, I bring an assortment of 12x12 sheets in black, white, and a bunch of different colors, plus a ton of the mat stacks from DCWV. I love the ones that are 4.5 x 6.5, because they are perfect for punching, die cutting and cutting titles on Cricut, and I can pack a lot of different colors in a smaller space.
As for embellies... Well this is where I get a little carried away! Just ask anyone who has been to a retreat with me ;) But I can, because I was so efficient in packing my paper, so now I have LOTS of extra room for the fun stuff! I bring pretty much anything I think I will use. Letter stickers, Thickers, ribbon, bling, felt, brads, you name it. This is where my creative process comes in. I took all the spontaneous elements out of the equation by pre-planning my paper choices, so now I need room to groove with my embellie choices. This is where I take my time to decide what to use, so I bring it all. I bring all my ribbon, all my brads and eyelets, all my flowers. ...And I have a lot of flowers, don't I ladies??
Yep,
all
of it. I can't help myself, and I know that if I didn't do it this way, I would be wishing I would have brought that
one thing
I need to finish my page. I even bring a small shelving unit to put behind me so I can easily access my supplies and have everything in reach. I use one of the
wire cube
shelf sets I got at Target for like $15. The unassembled sets are pretty cheap! I can put it together in about 10 minutes, so it is super portable and convenient to use. A few of the regular ladies I retreat with have taken to doing the same thing ;) Space is pretty limited so I make the most of it, and there is nothing worse than having to dig through a bunch of stuff to find that one thing you need!
So there is a peek into my process, hope it helps someone ;)