Wow, 3 posts in one day, I am on a roll ;)
I made some more felt flowers!
I started out by cutting some circles out of felt.
Then cutting each circle into a spiral shape.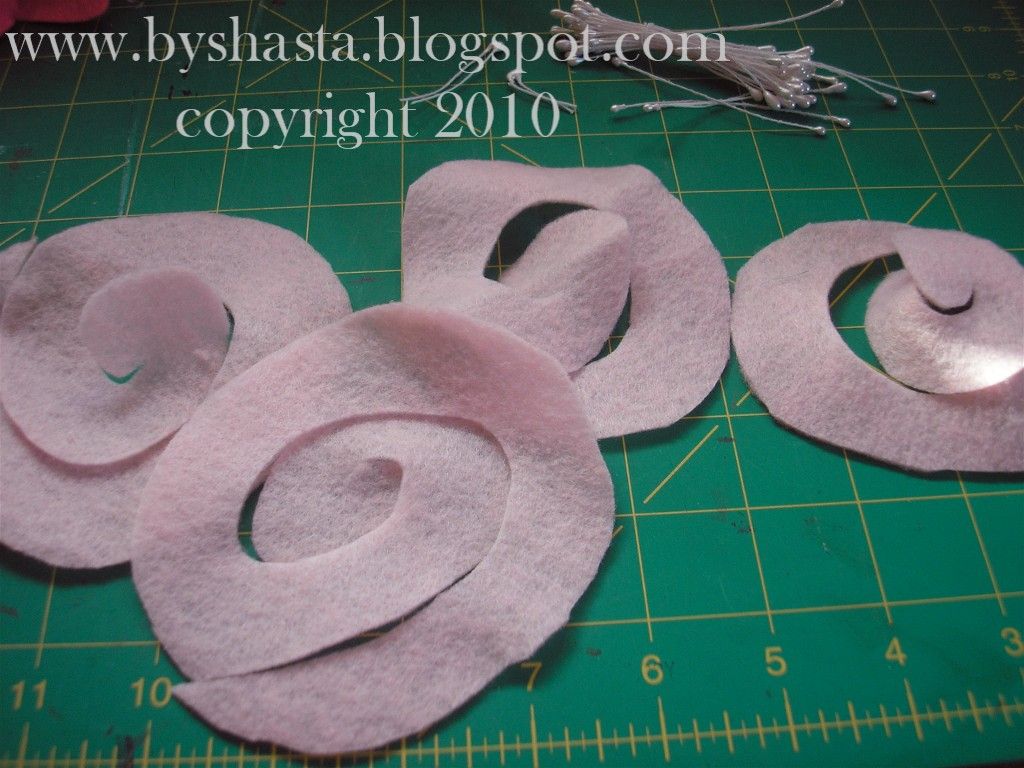 I took a few of the flower centers and folded them in half.
Then I added a drop of hot glue and started rolling them up loosely.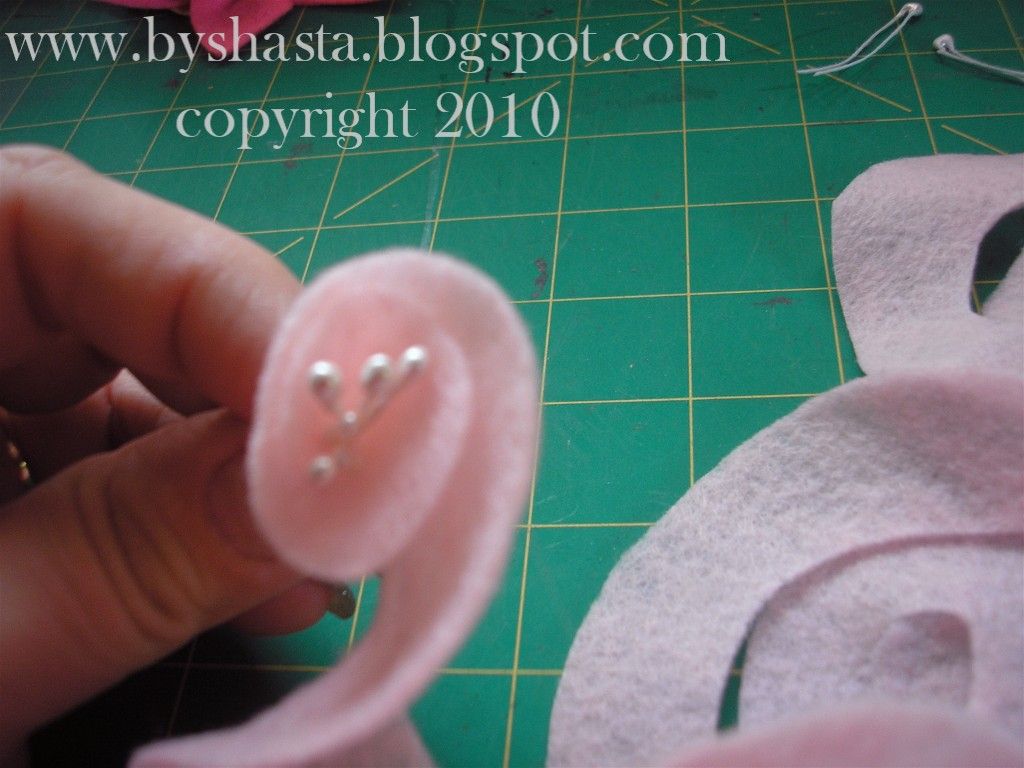 Once they were all rolled up, I secured the end with another bit of glue. I also turned the flower over and gave the bottom edges a light coat of hot glue.
This one I did a little differently. I cut a strip of felt, and used a long running stitch and pulled it tight to gather it. Then I glued the center in, and all finished!