My friend Kim and her husband Mark had a fundraiser this weekend, and it was so much fun! They are preparing for a year long mission trip to an orphanage in Jamaica, and you can learn more about it on their blog,
HERE
;)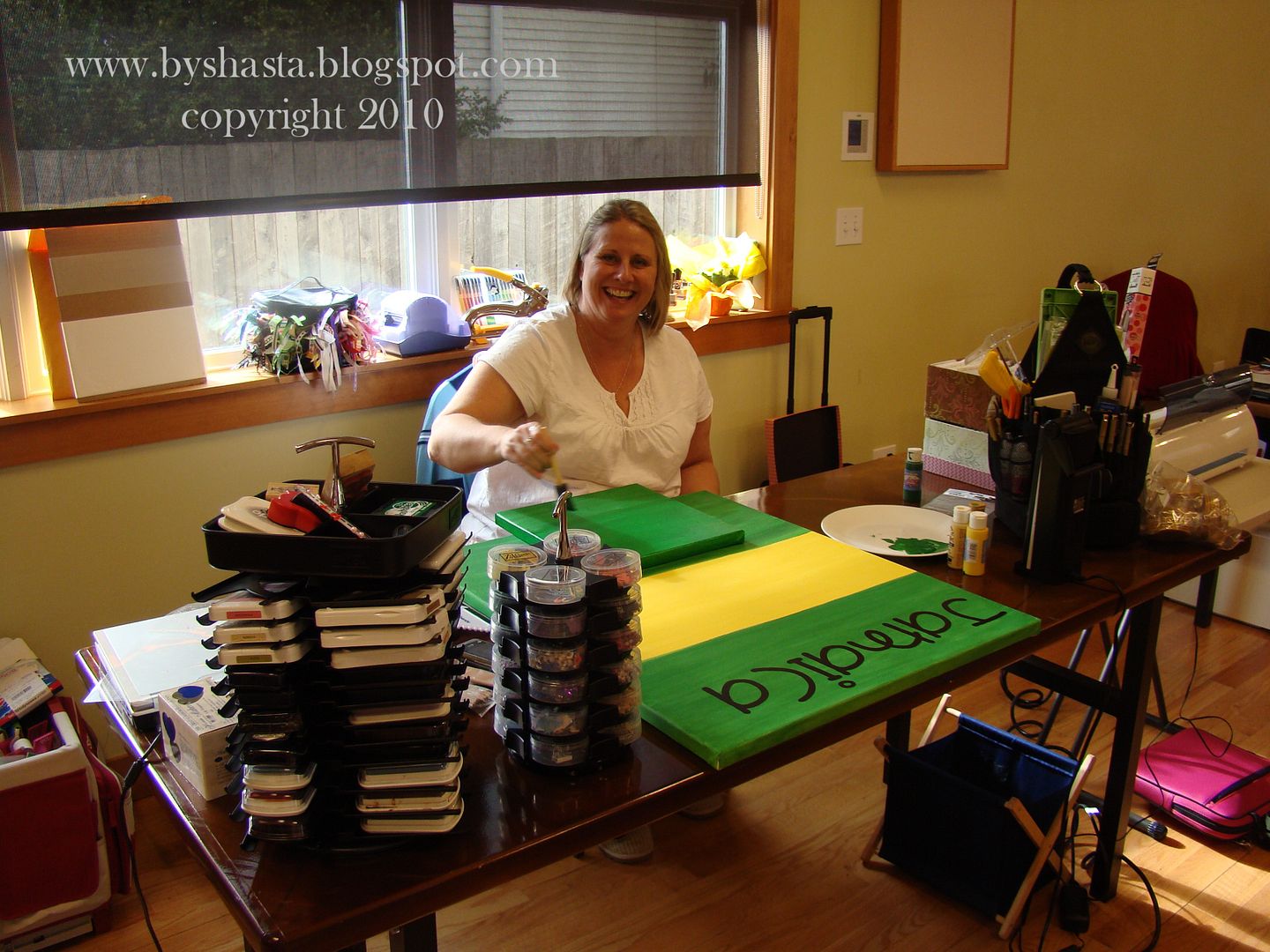 Kim's daughter Matty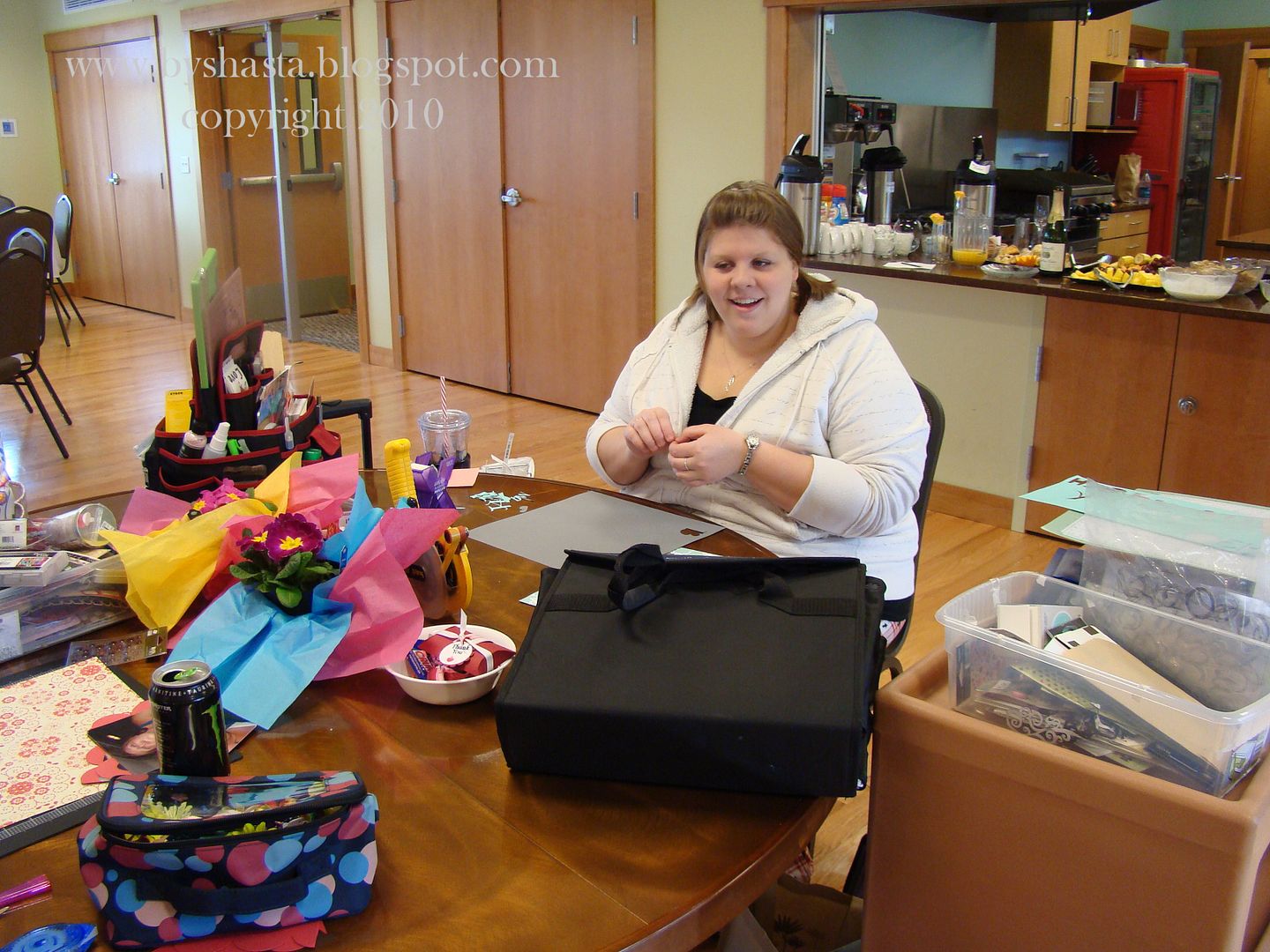 ...And her other daughter Calie and a little friend :)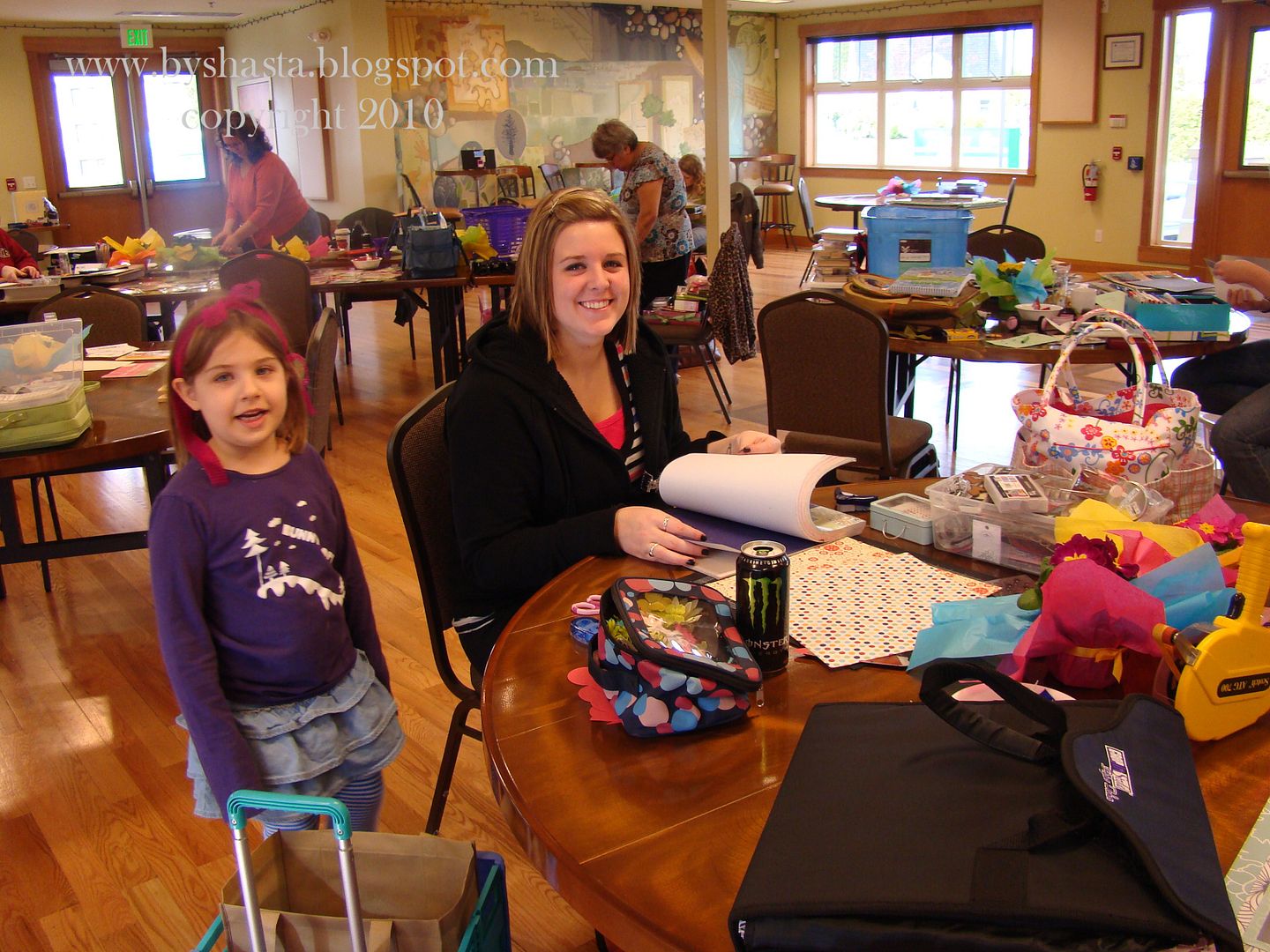 Kim's husband Mark, slaving away making us some yummy food!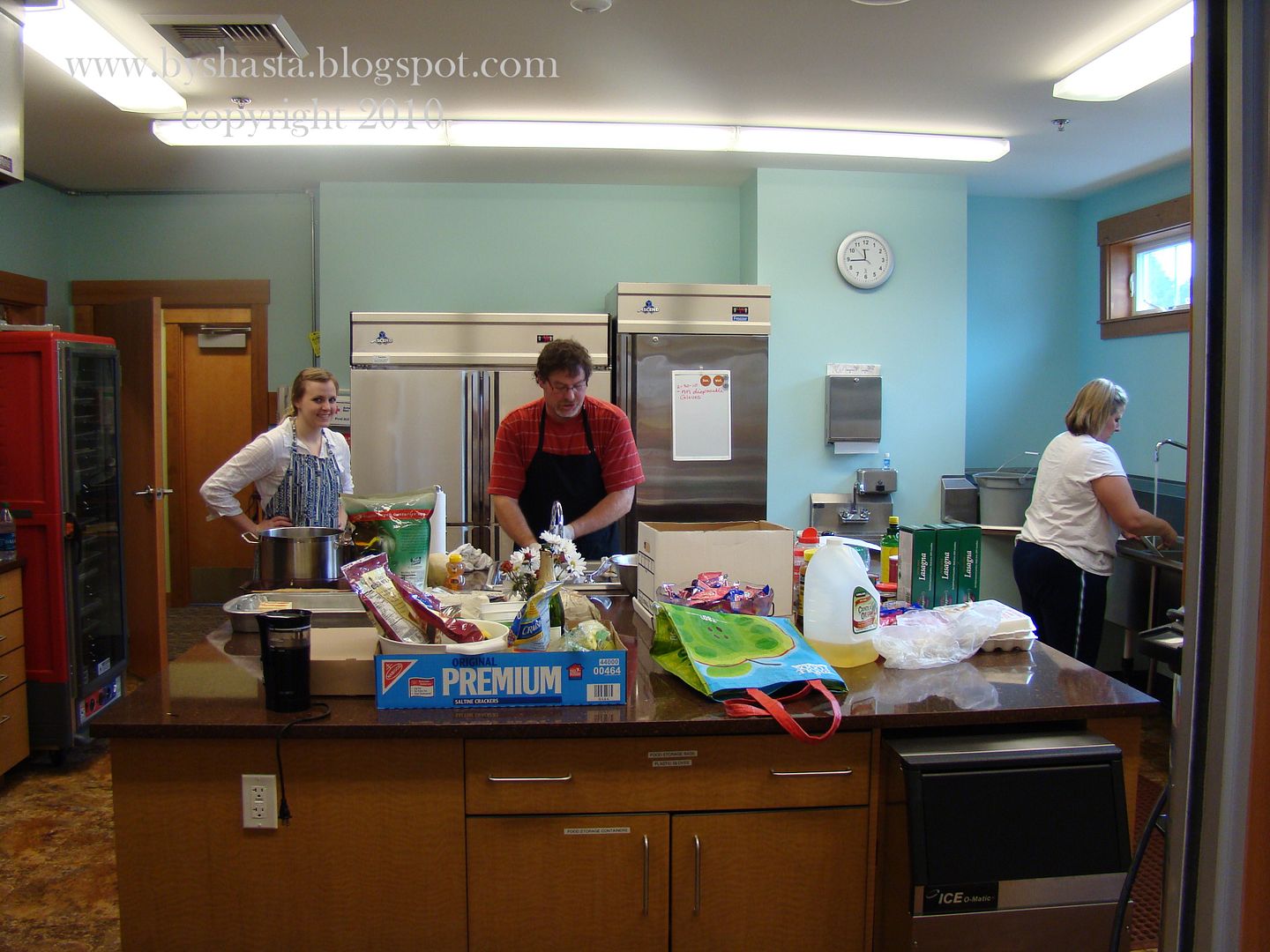 I ordered this magazine the other day, and the card on the front page was so cute, I decided to lift it. I had all the supplies, so away I went!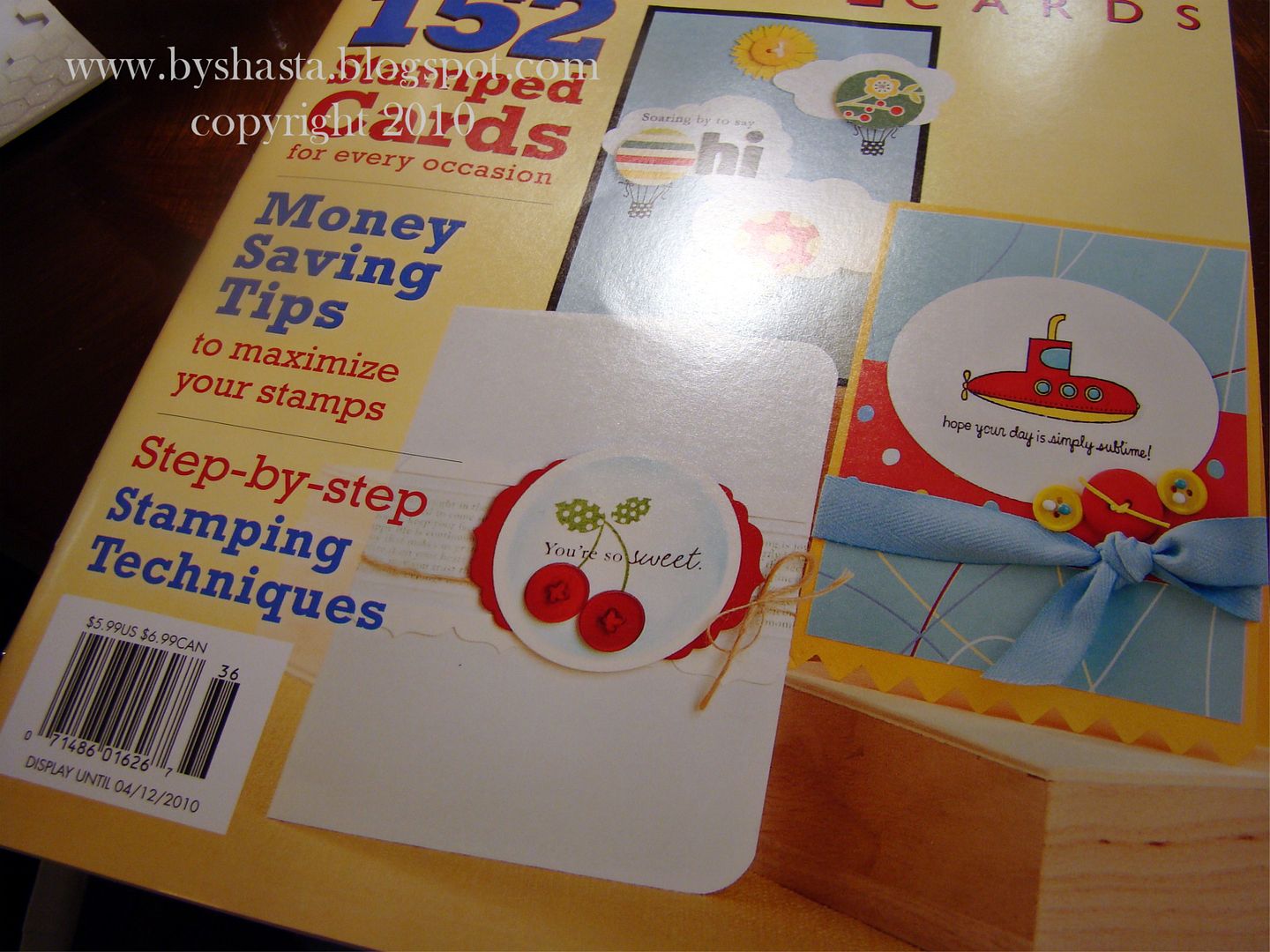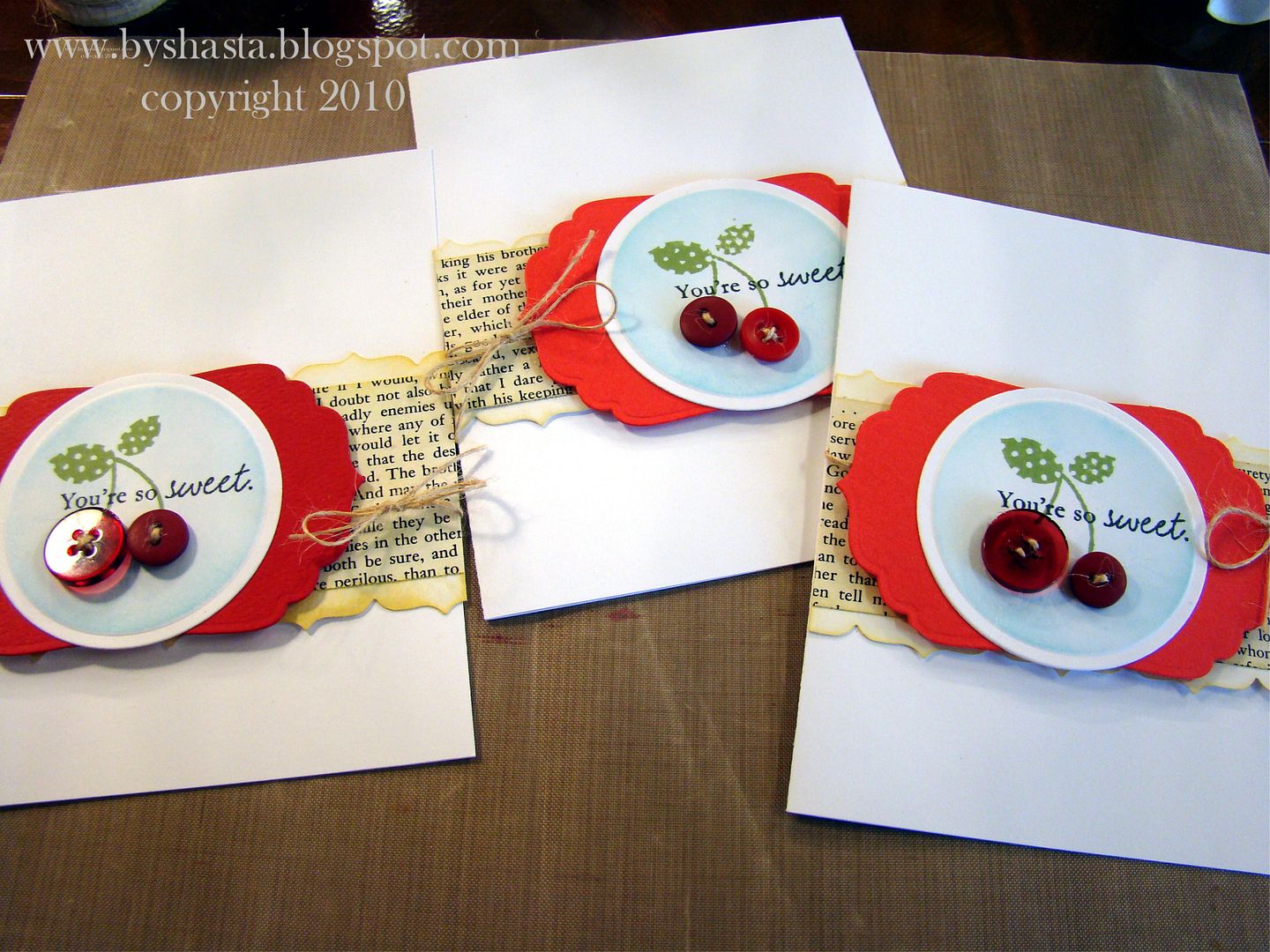 I have been on the search for the perfect background script stamp, and haven't been able to find it yet. I got the idea from
Dawn McVey
to use an old book, fab idea! So I picked this up at the Goodwill store just for this purpose ;) I chose this one because I liked the font, and I was pretty sure there would be no objectionable words on the page, just in case!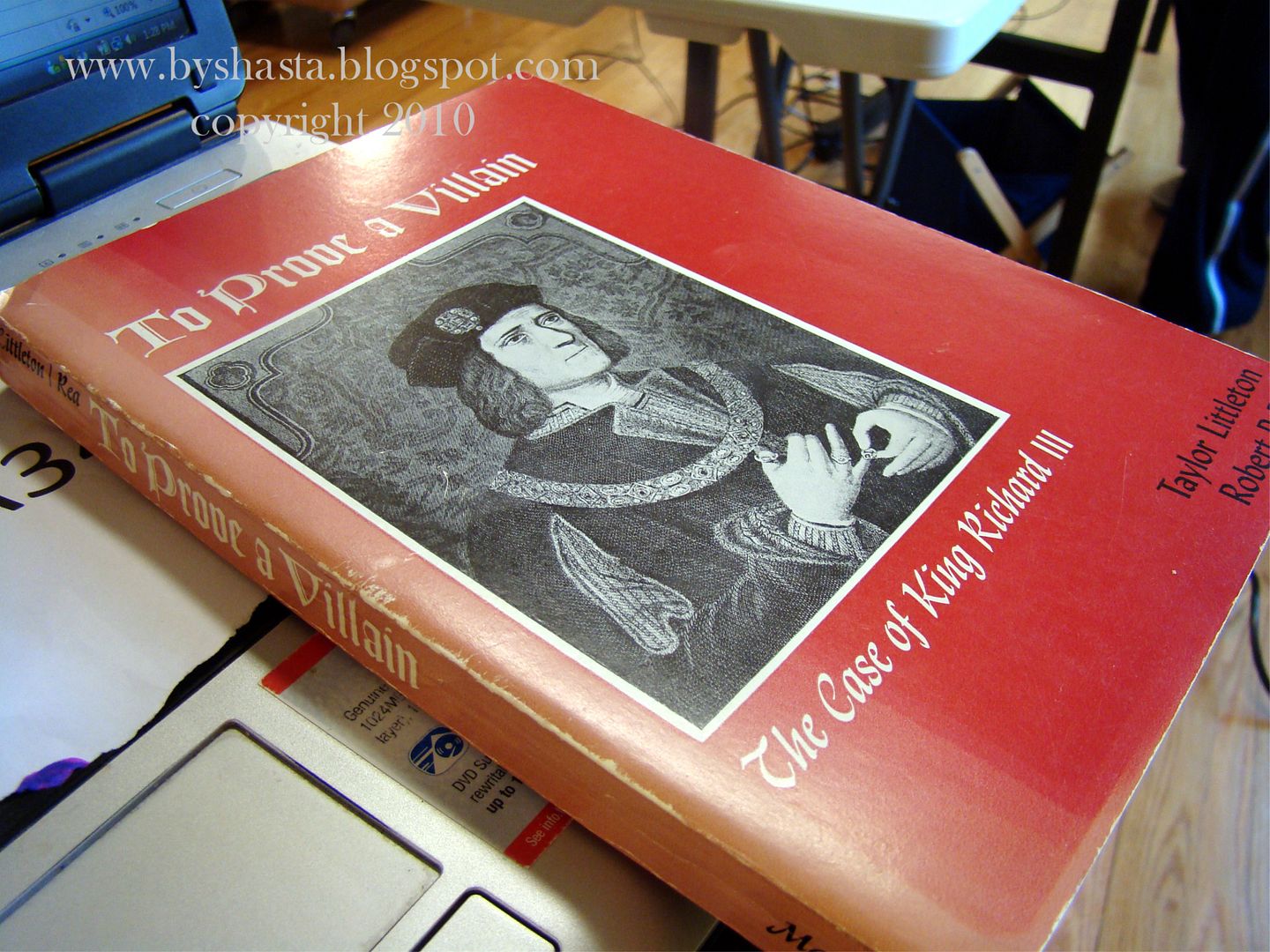 I made these flowers from an idea
here
...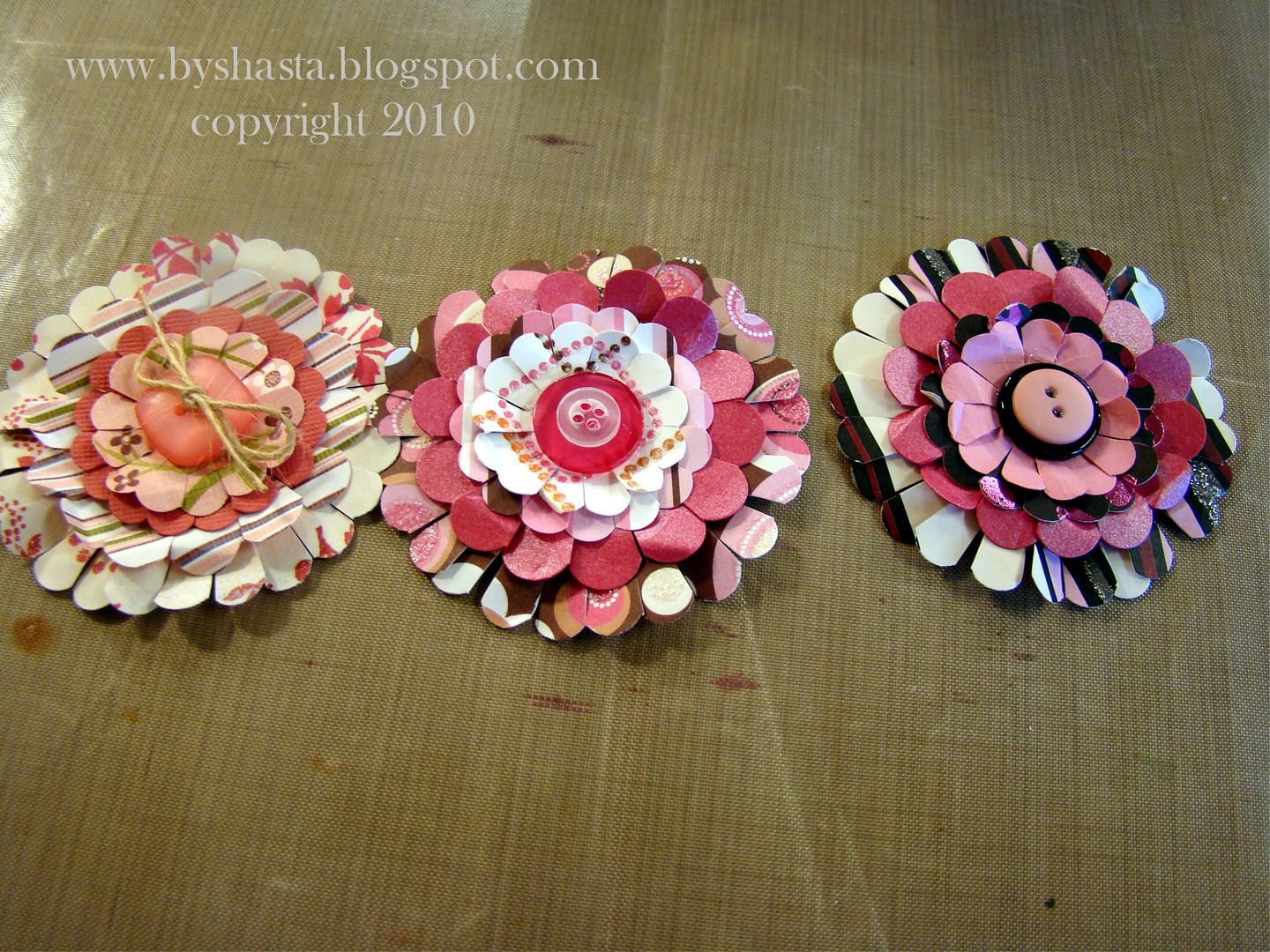 Here's the cards I made using those flowers, and with the scraps left over. I used my Storybook cartridge to make the leaves, plus some PTI stamps ;)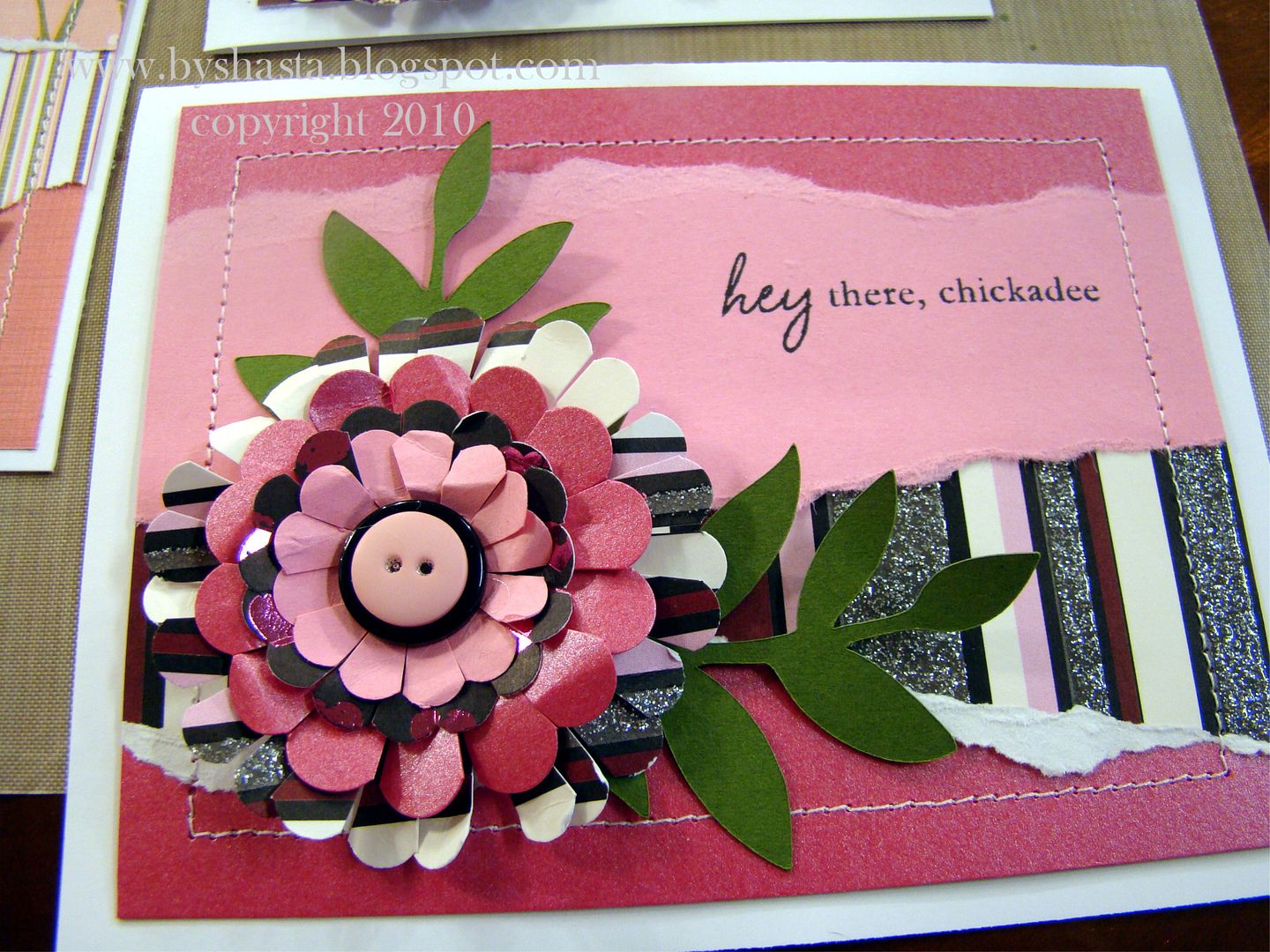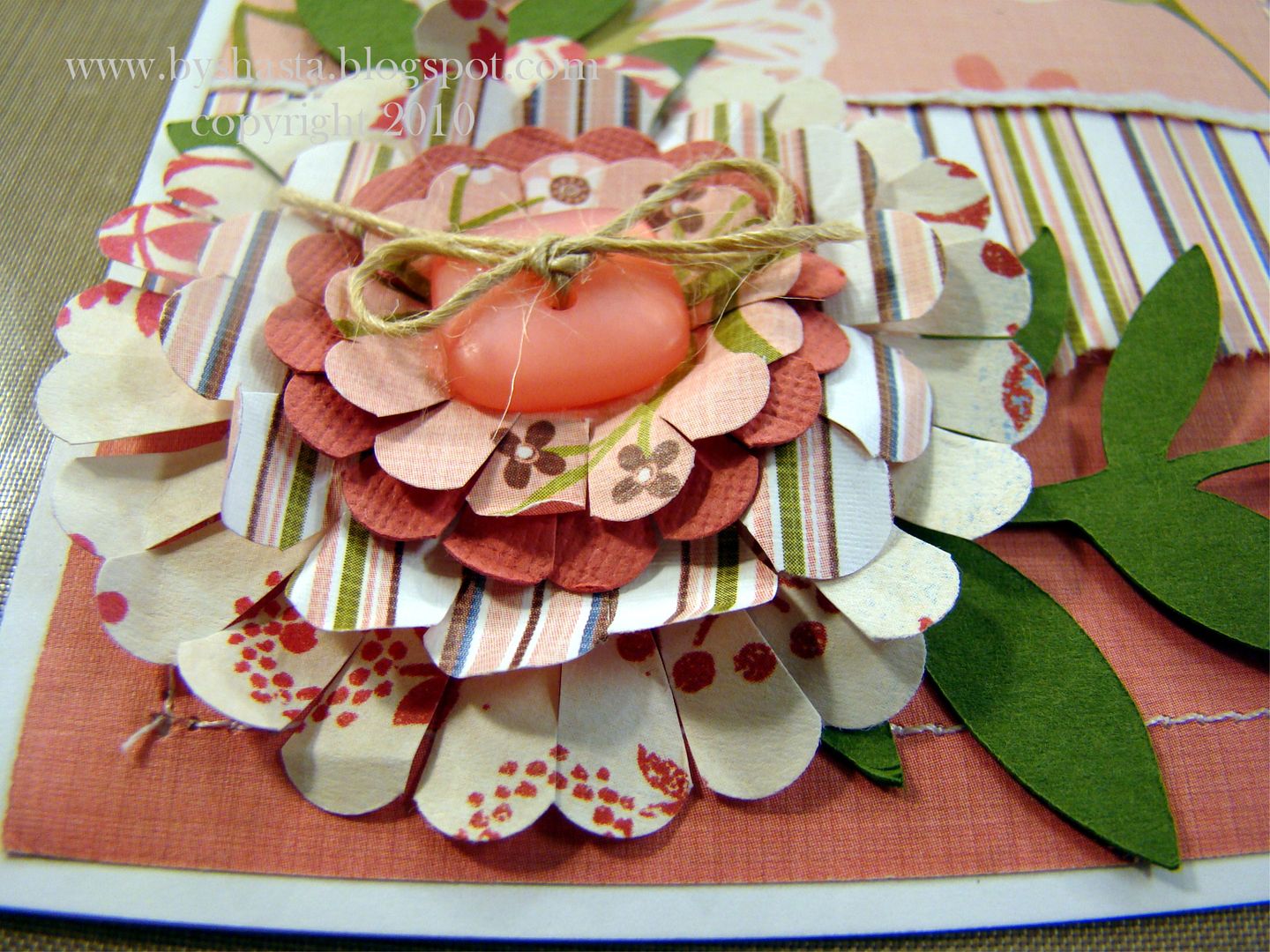 Tammy and Jen scrapping away!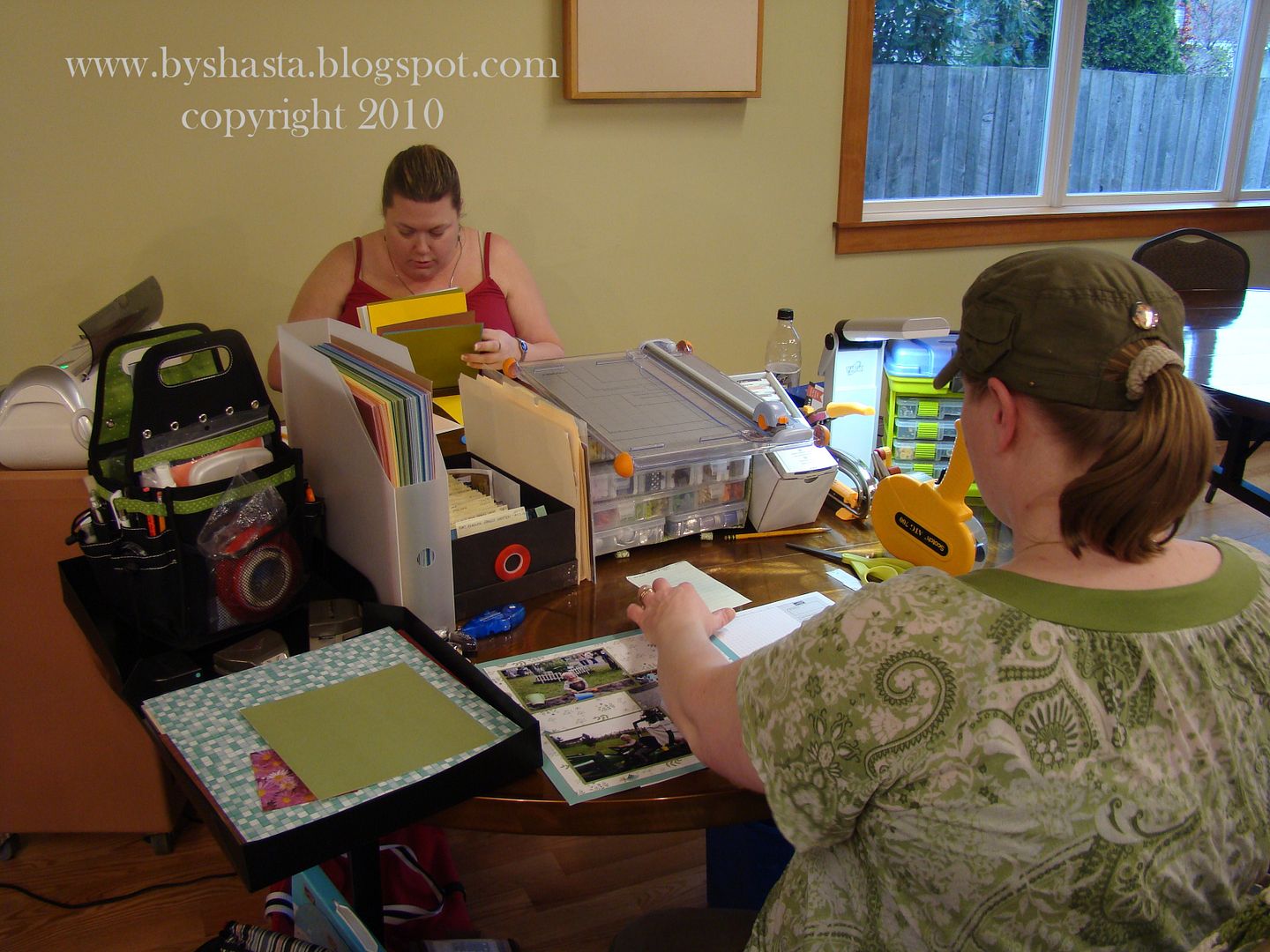 One of our many trips out that day ;) We went to Cruisin Coffee a few times, Pita Pit for lunch, and of course Joann's!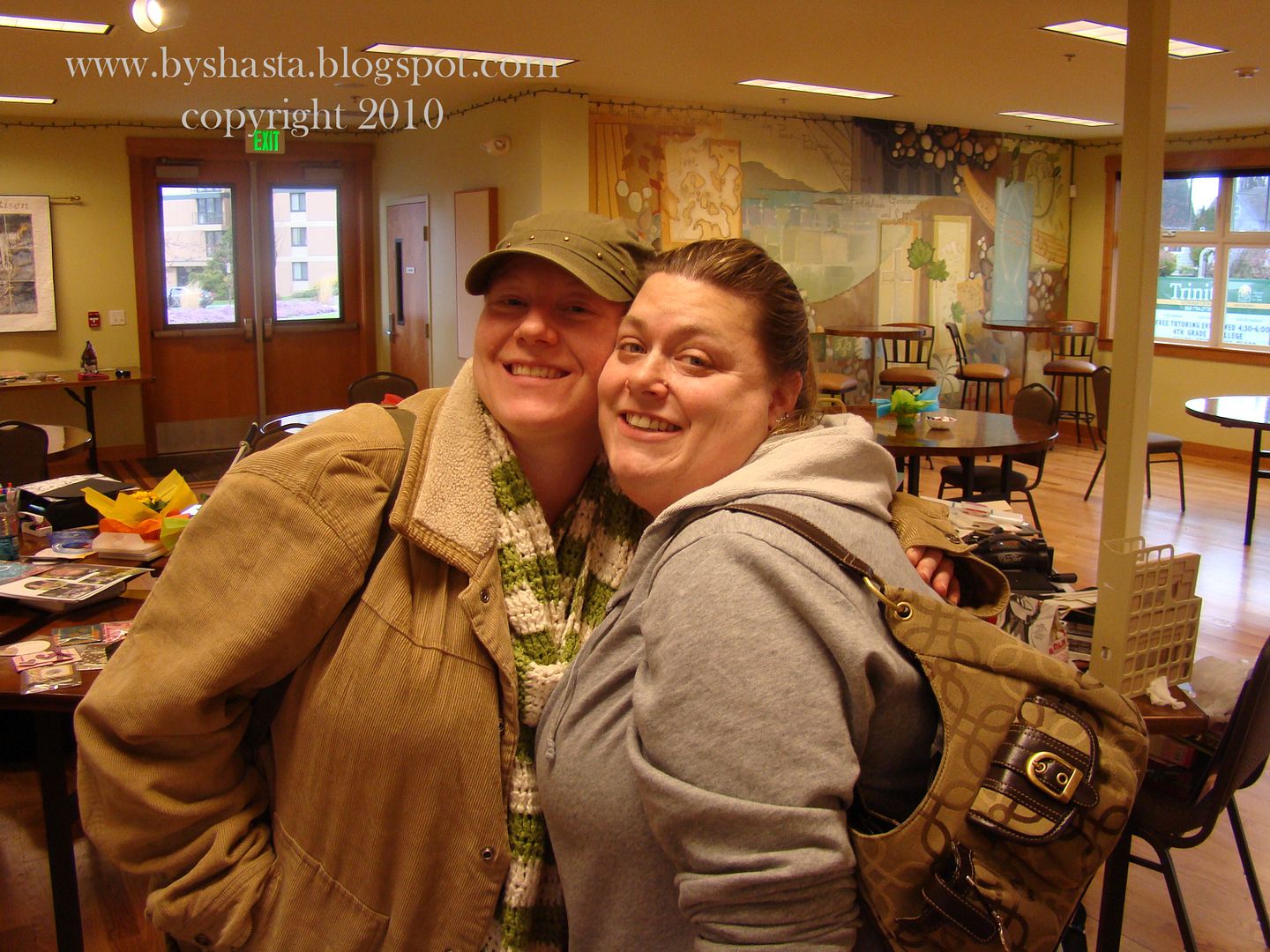 We ran into Dyona at Joann's, GOTCHA!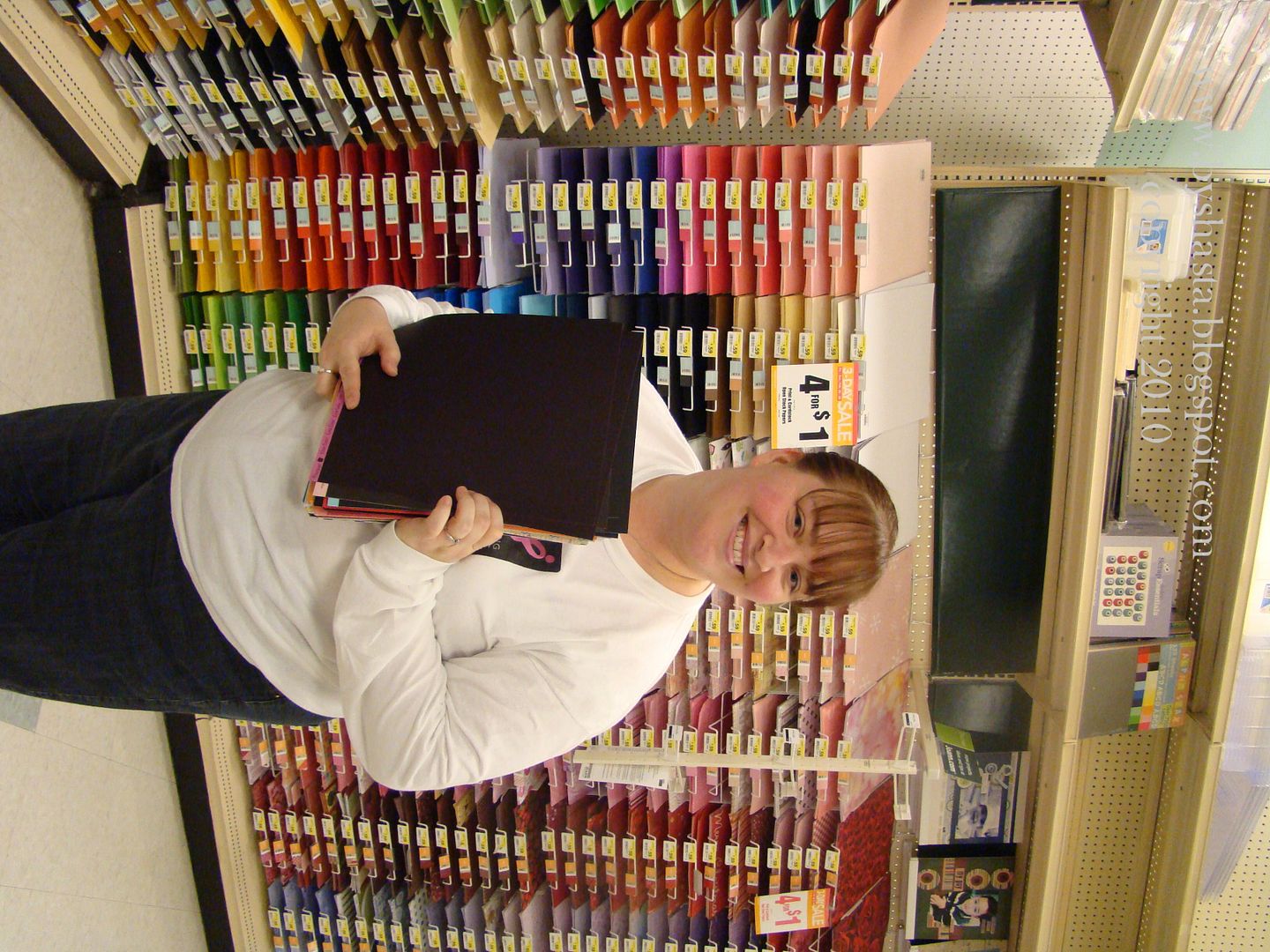 White Chocolate Mochas, mmm...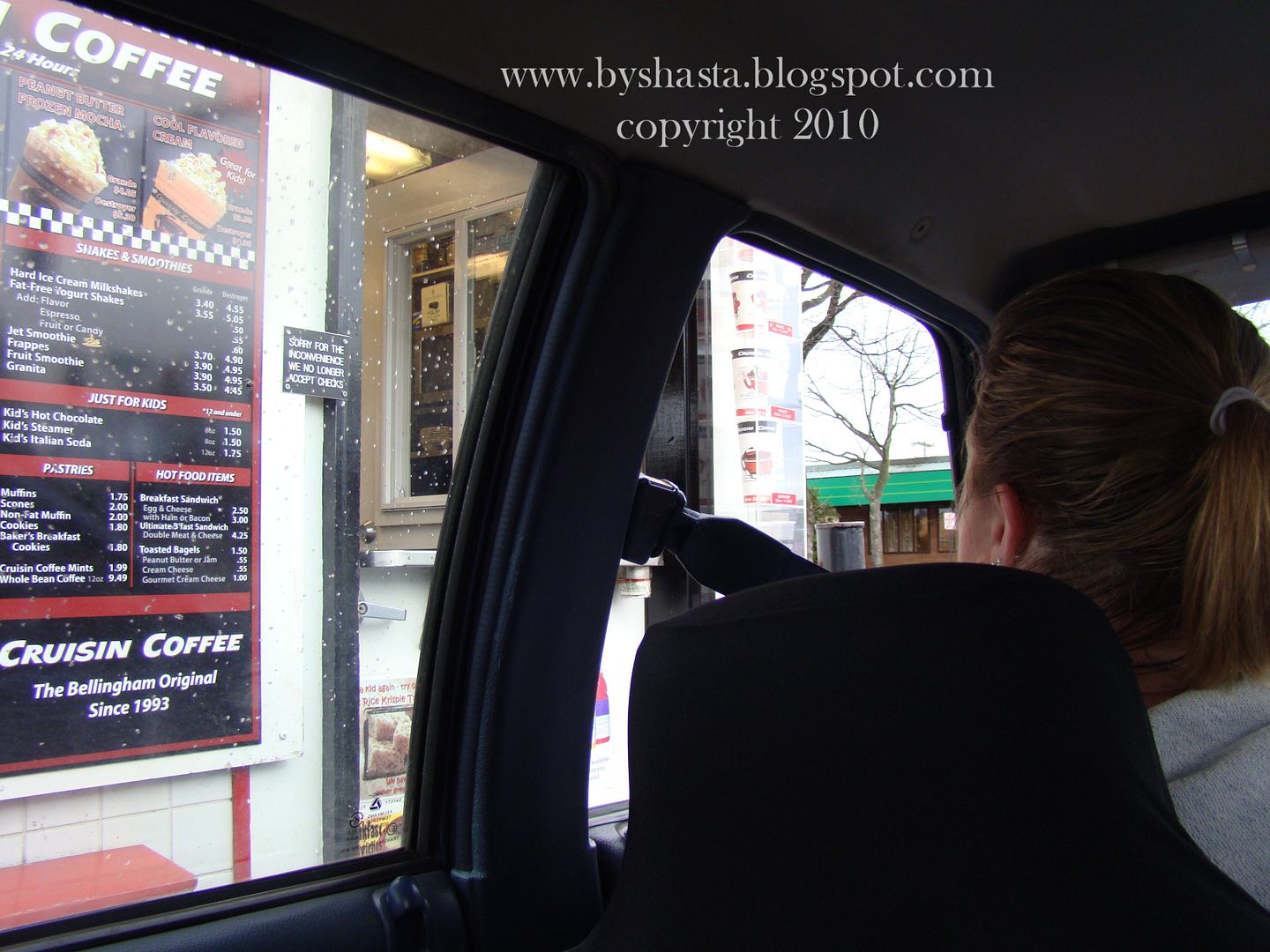 So here I used that book paper and heat embossed clear powder on top. Then I inked over it with Tim Holtz Old Paper distress ink.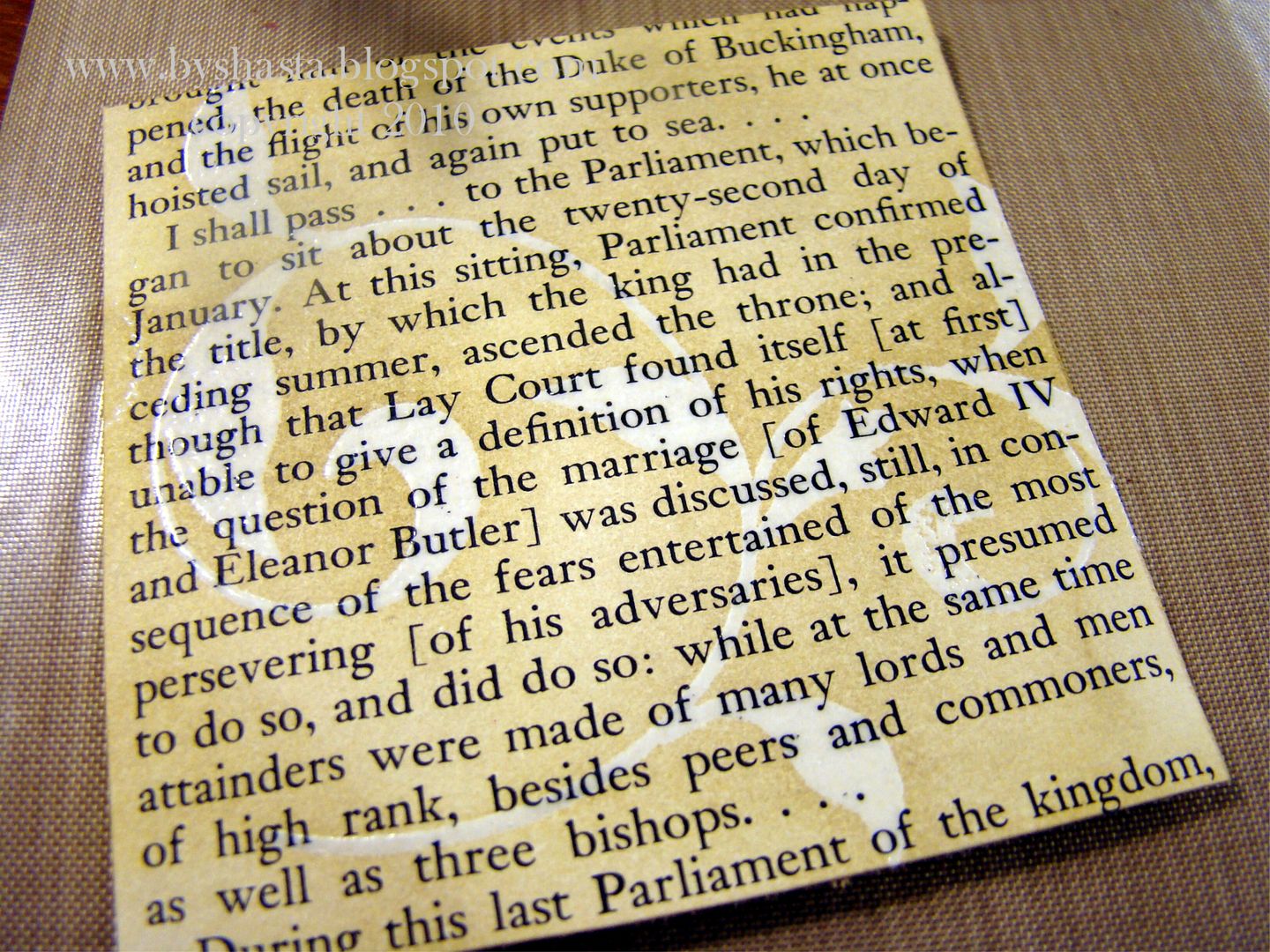 On this one I inked over it with Peeled Paint distress ink, my favorite TH color!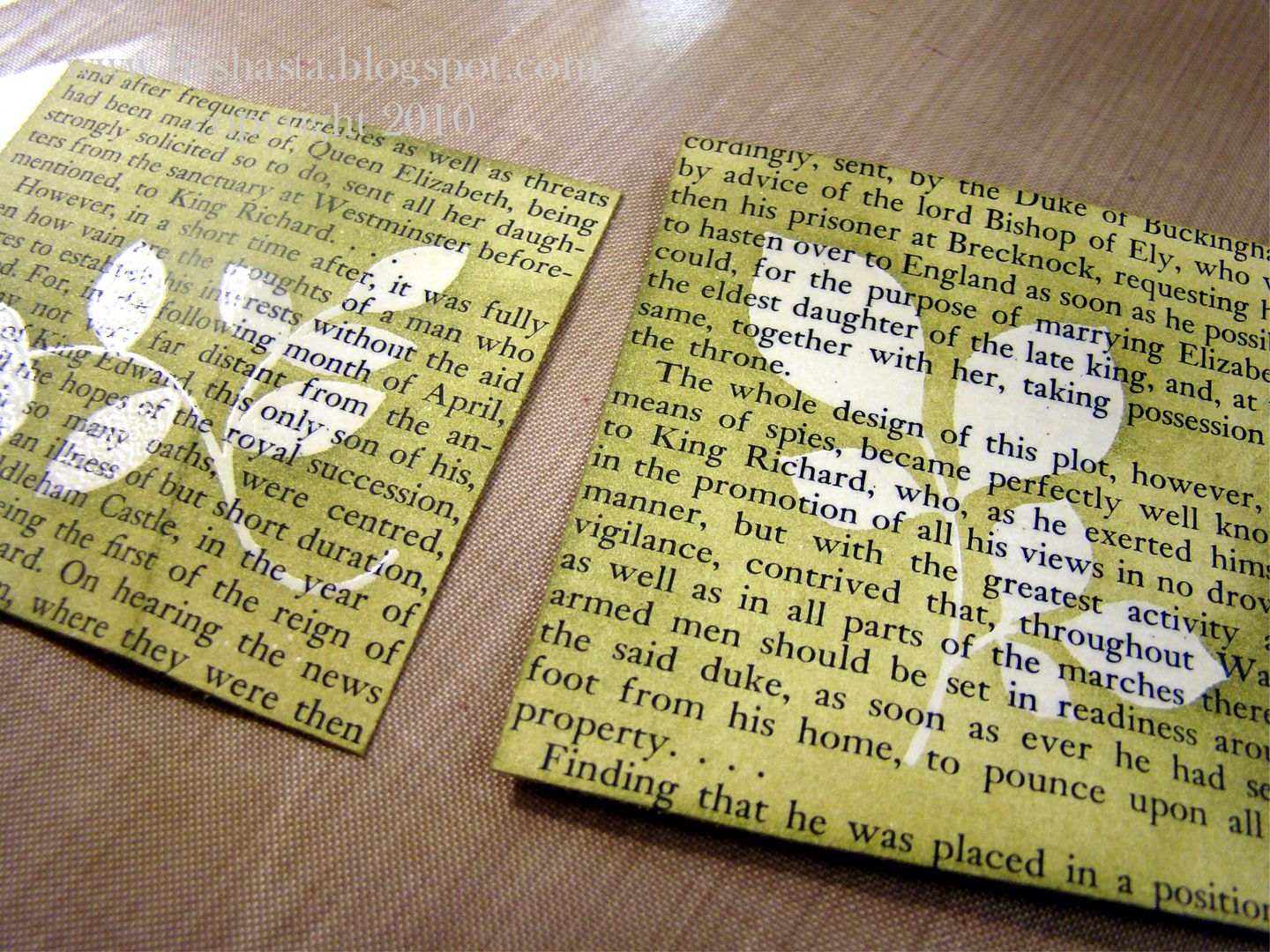 Remember
this post
a while back? I finally used the butterflies on a few cards. I inked up the bottom of the card front with Old Paper on the first card, Tattered Rose on the second, and Peeled Paint on the third. Then I stamped over it with the same color and the polka dot background stamp.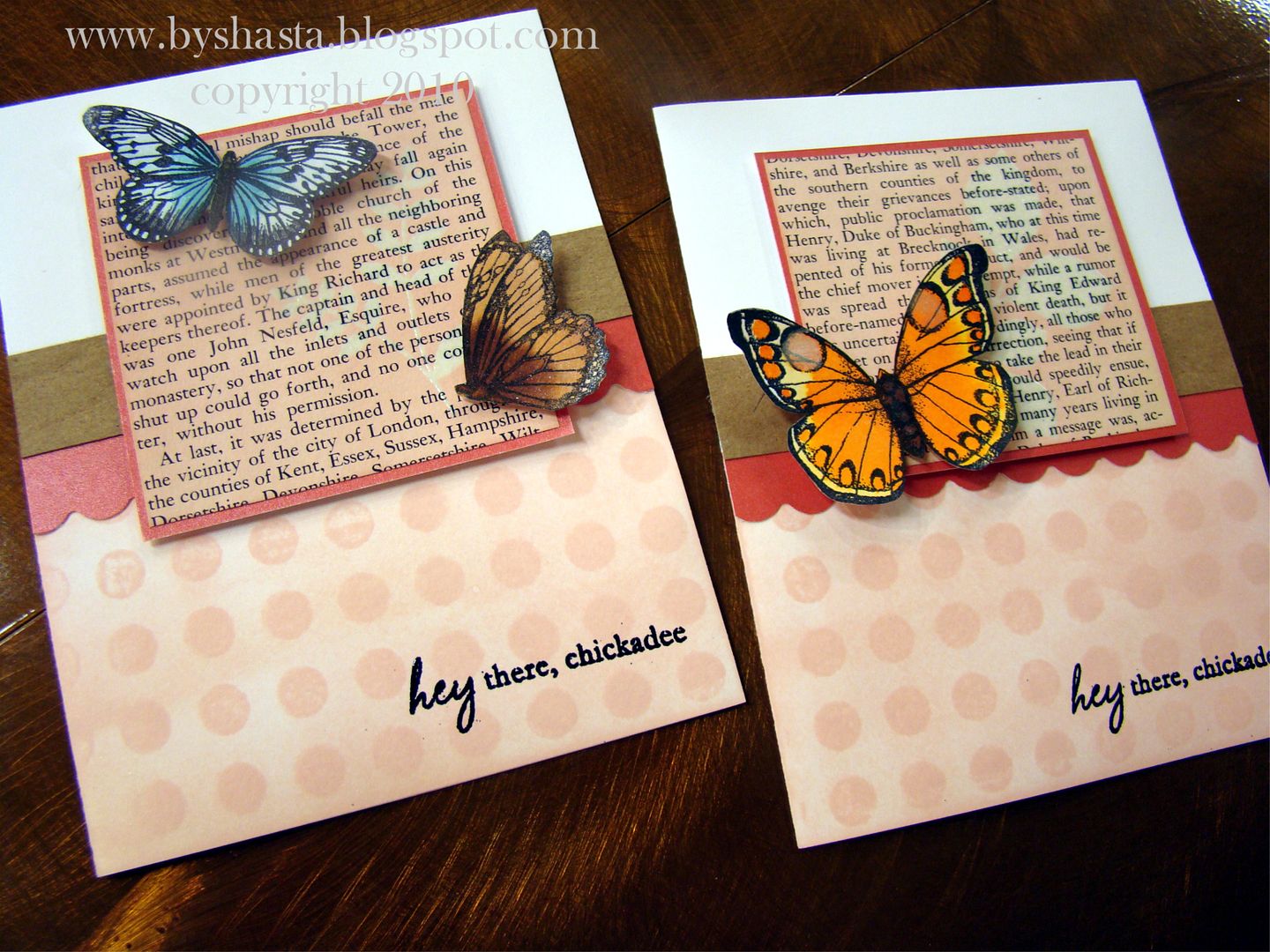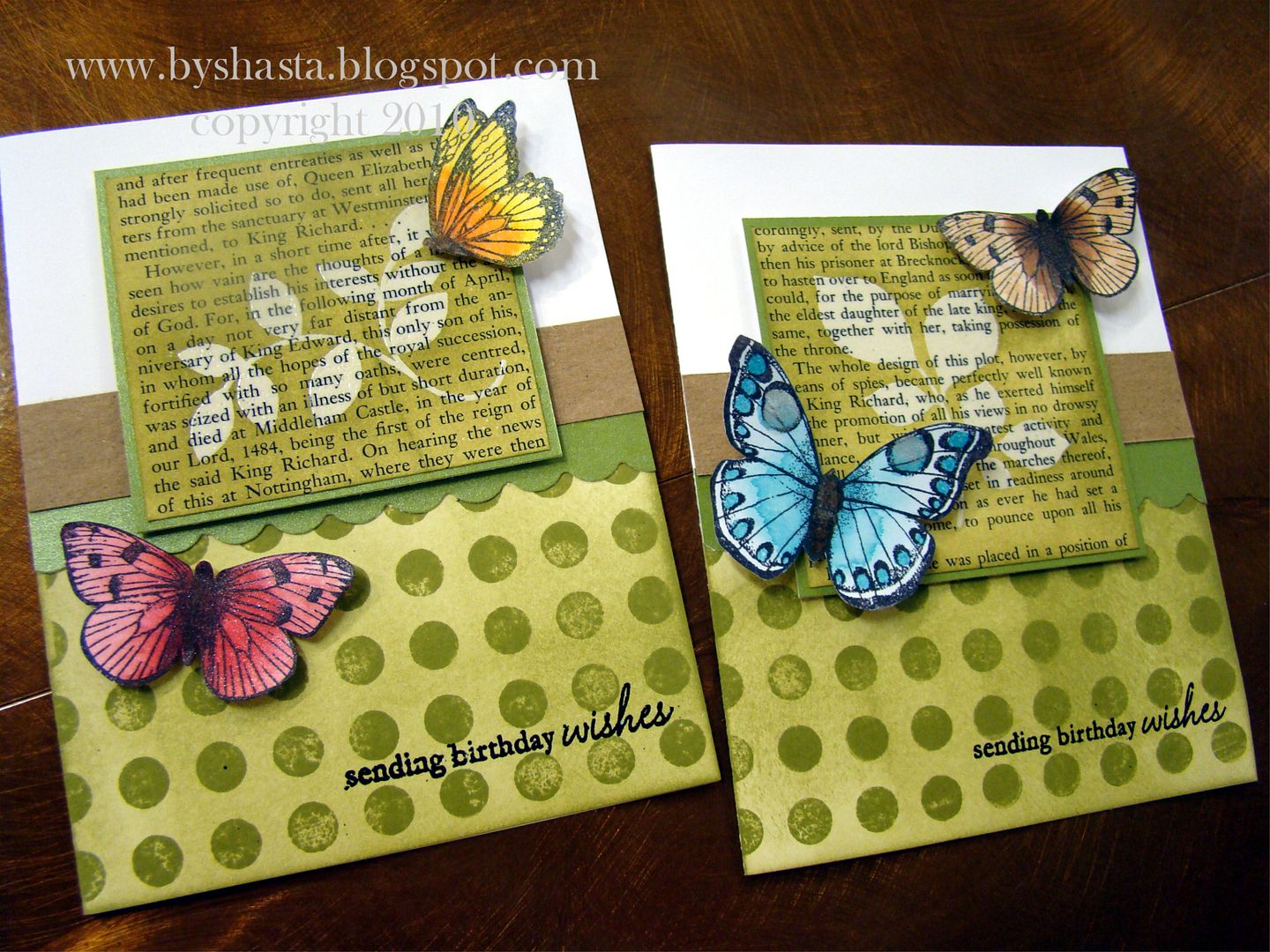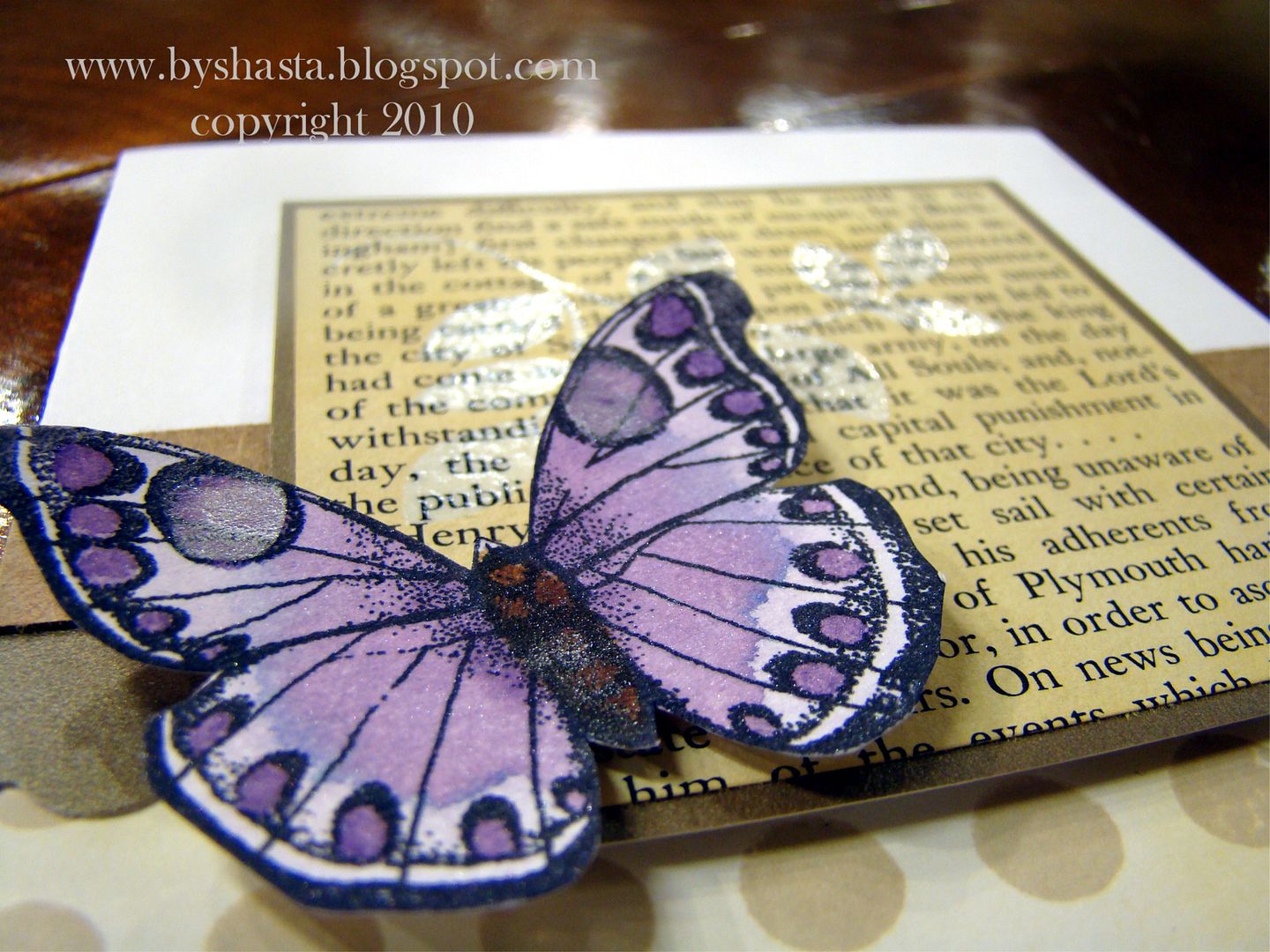 This card was the last one I made, and one of my friends pointed out that it opens on the left... Oops!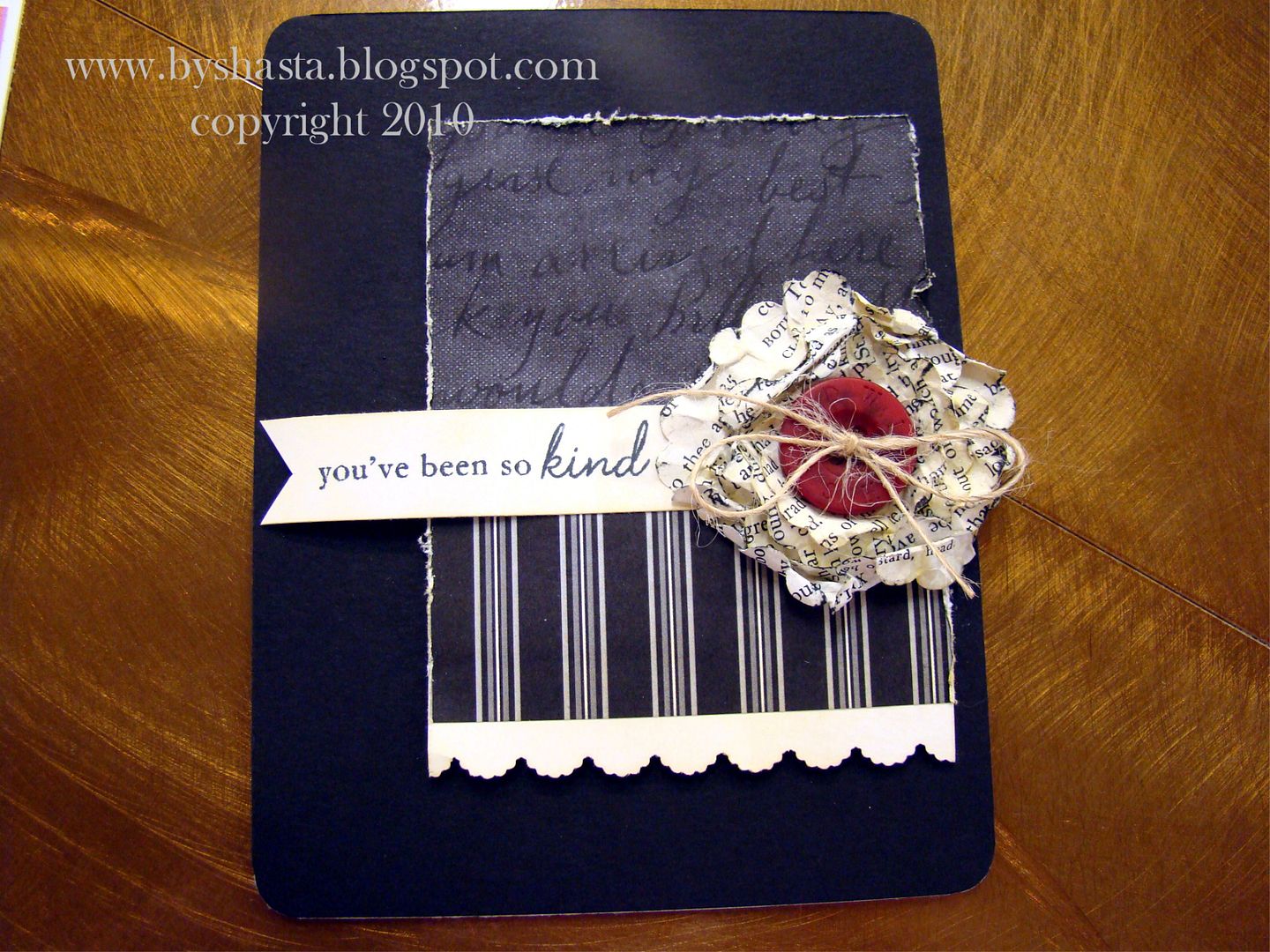 The ladies having dinner. It was homemade lasagna, delicious!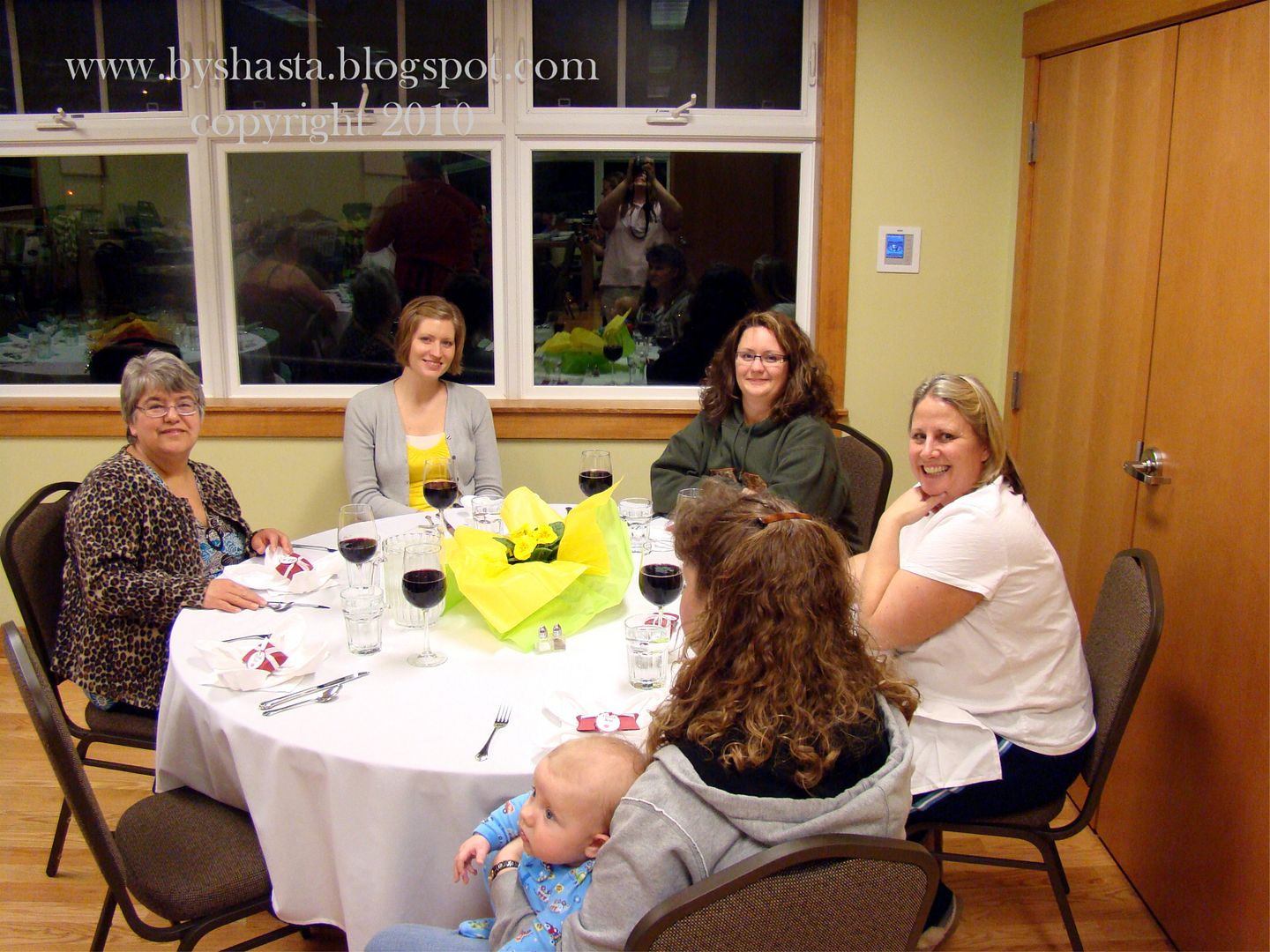 Old friends, love these ladies ;) I won't say how old, because I am not ready to say that out loud to anyone just yet, but since about 11th and 12th grade or so!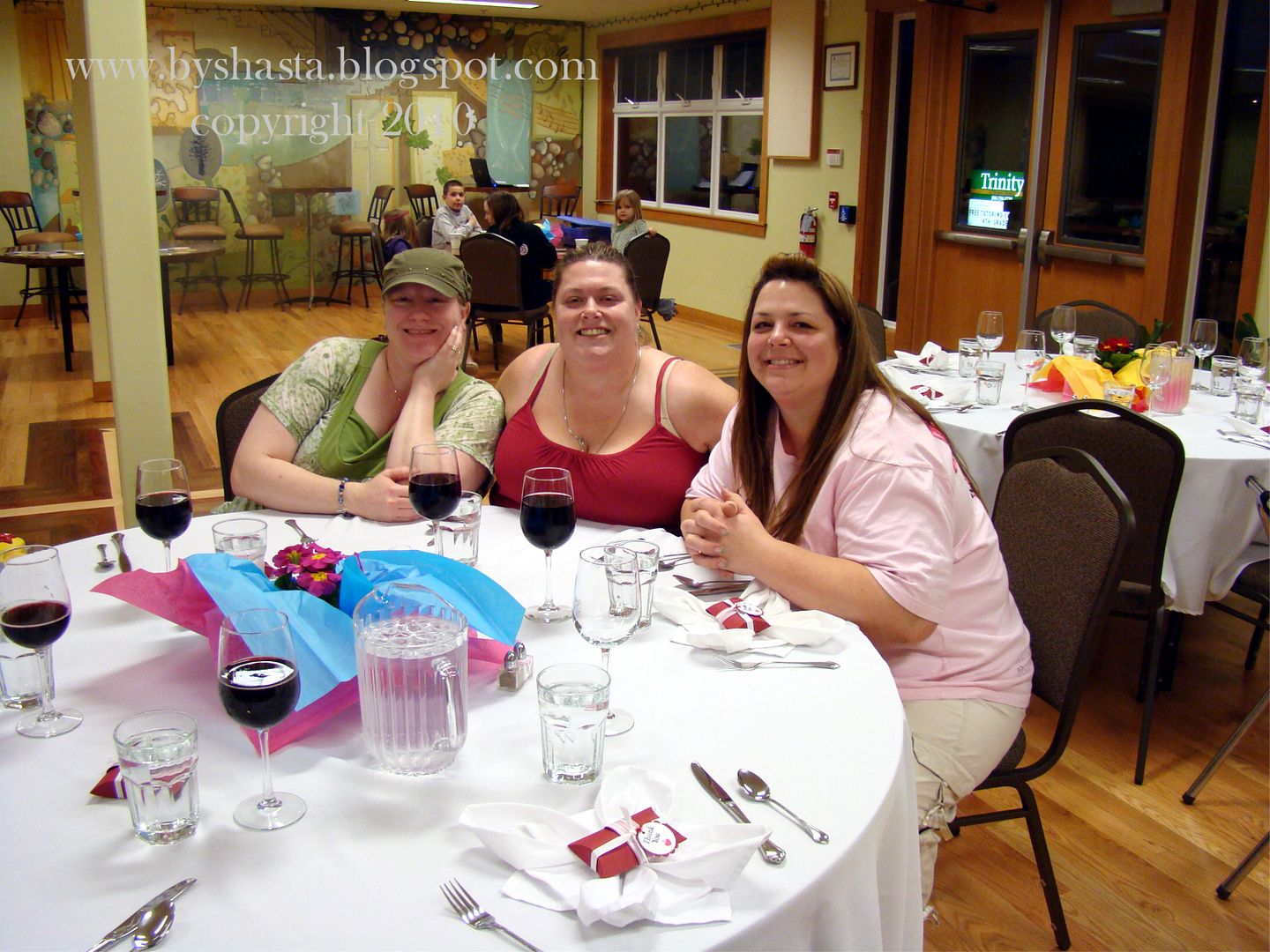 More flowers, these were so fun to make! I cut out a large circle, about 5 inches across, and then crumpled it up. After that I cut a spiral about an inch wide all the way to the middle, and then pleated it into a flower shape. I secured them with glue dots, love those things. I found these things I used in the centers in the wedding aisle at Michael's.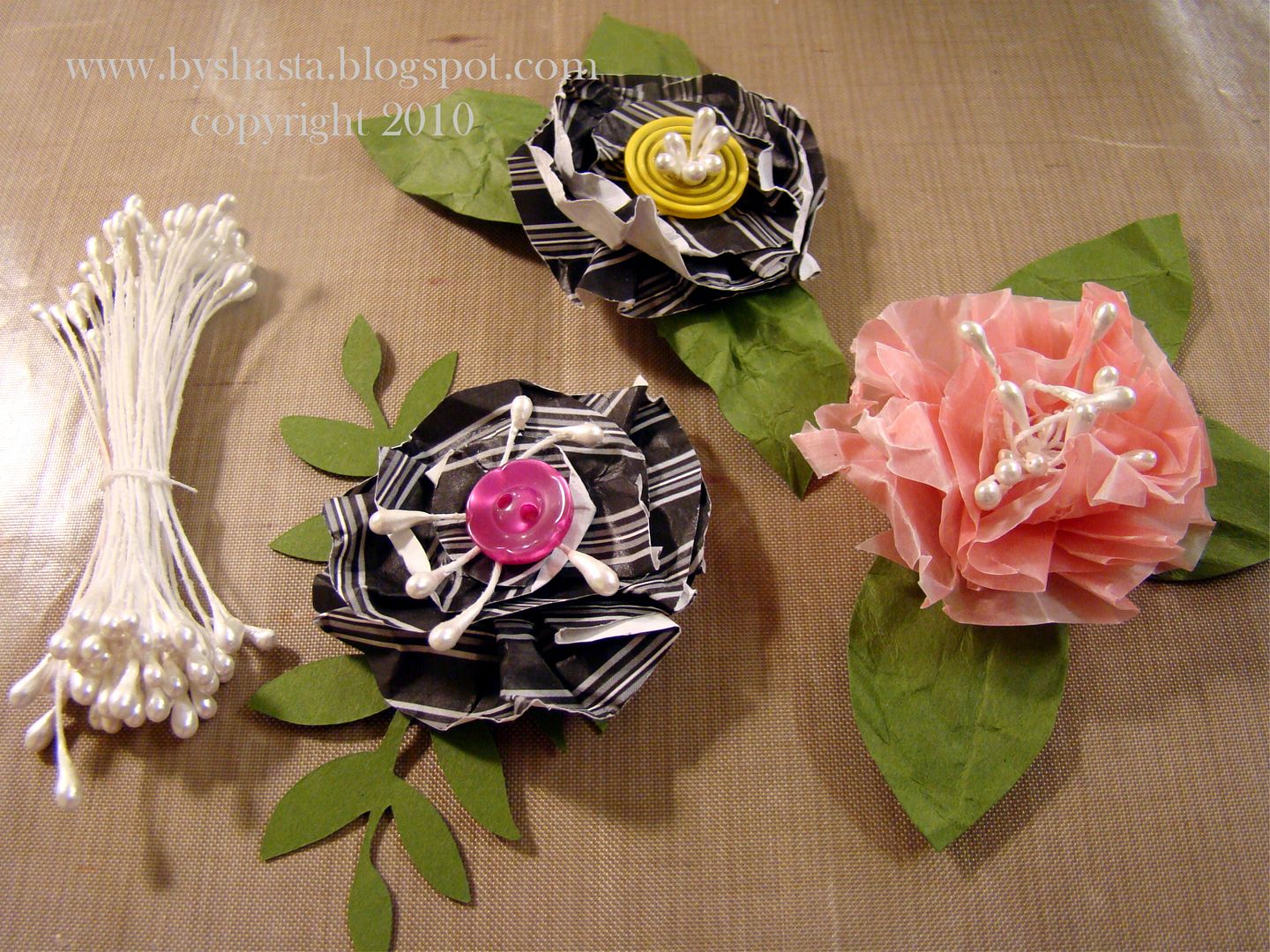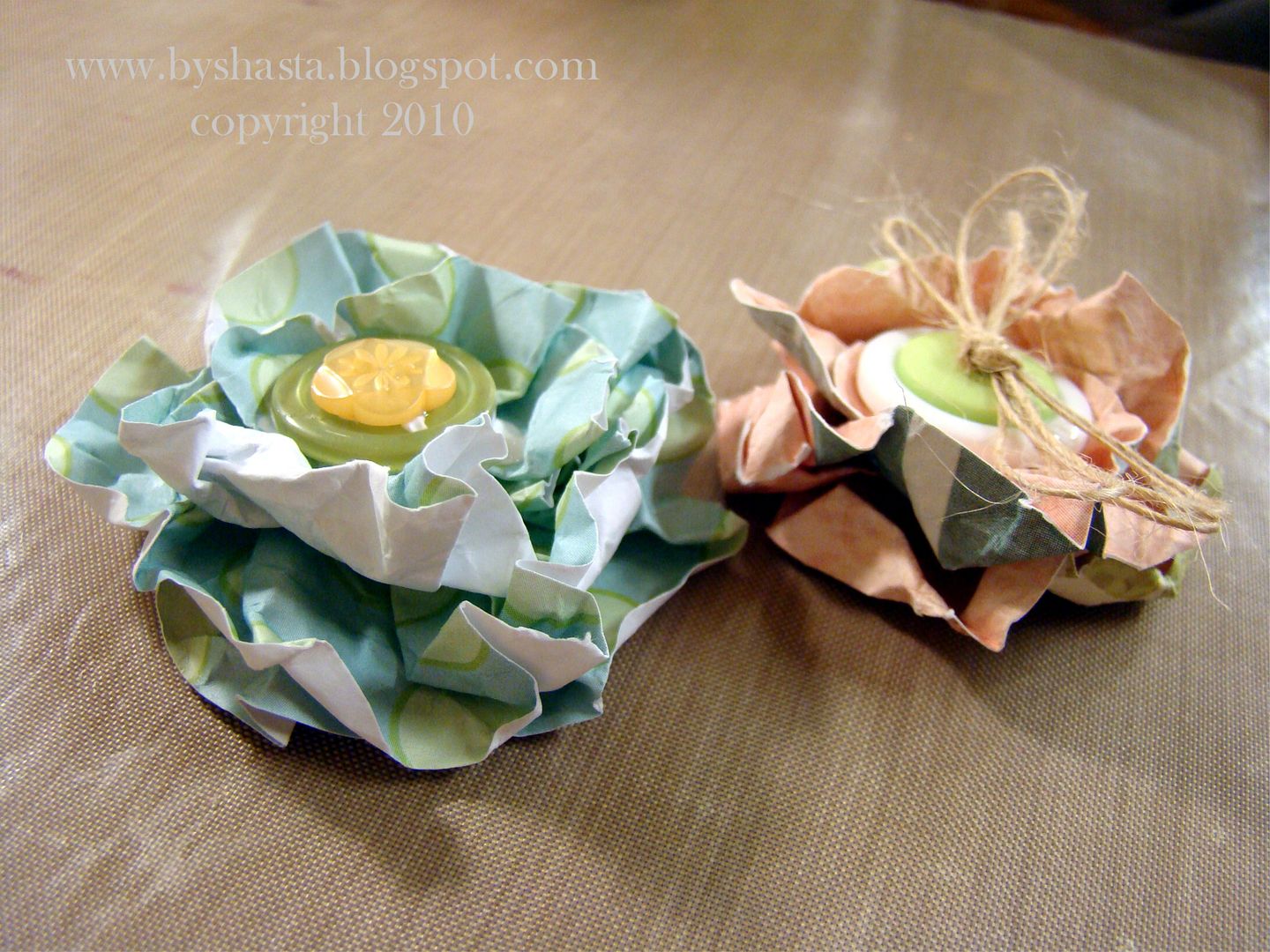 I was on a roll and made a bunch more!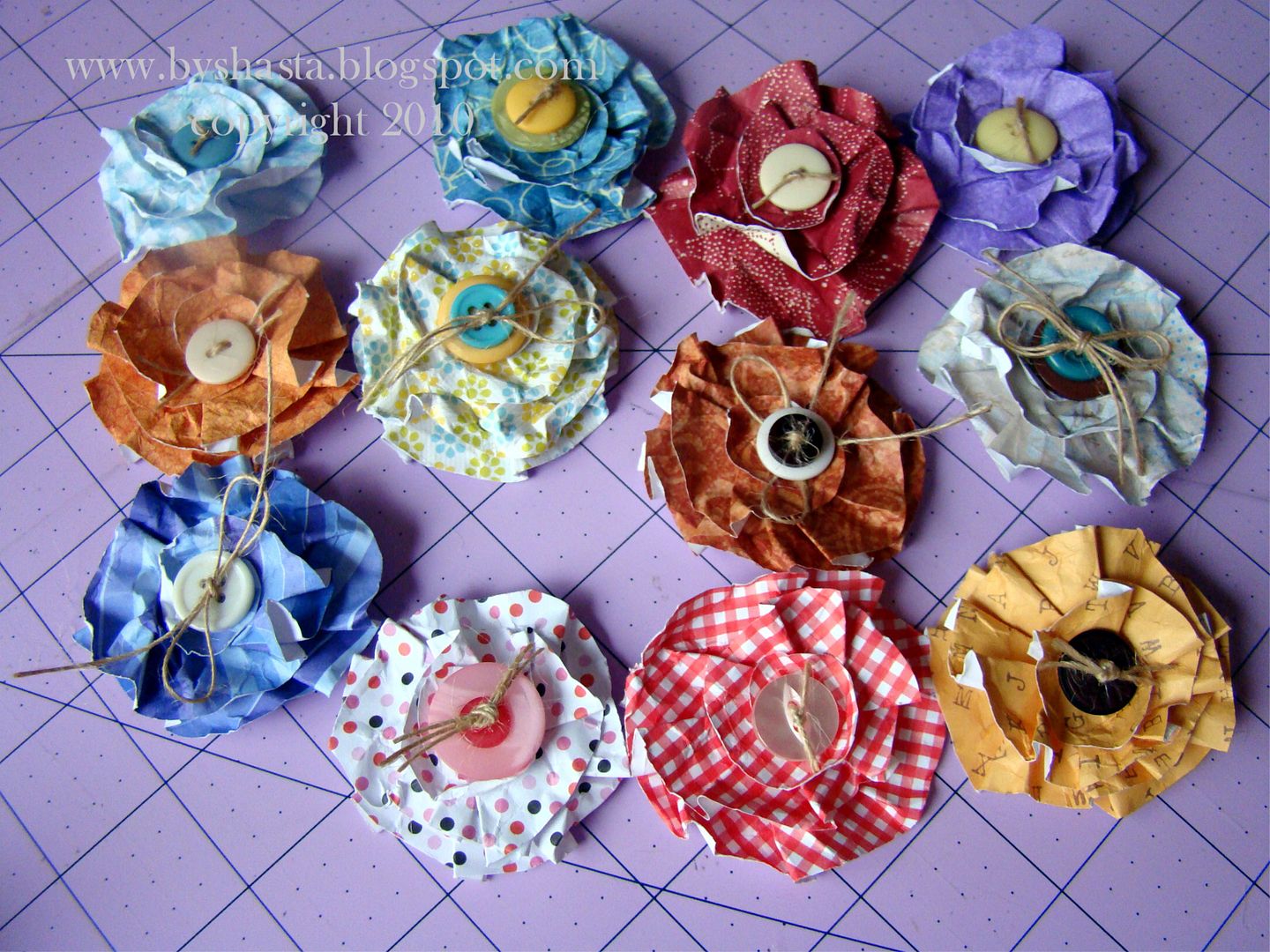 I had such a fabulous time with the ladies!