We decorated a Gingerbread House the other night,. Aaron helped for a bit, but wasn't into it like Adrian was.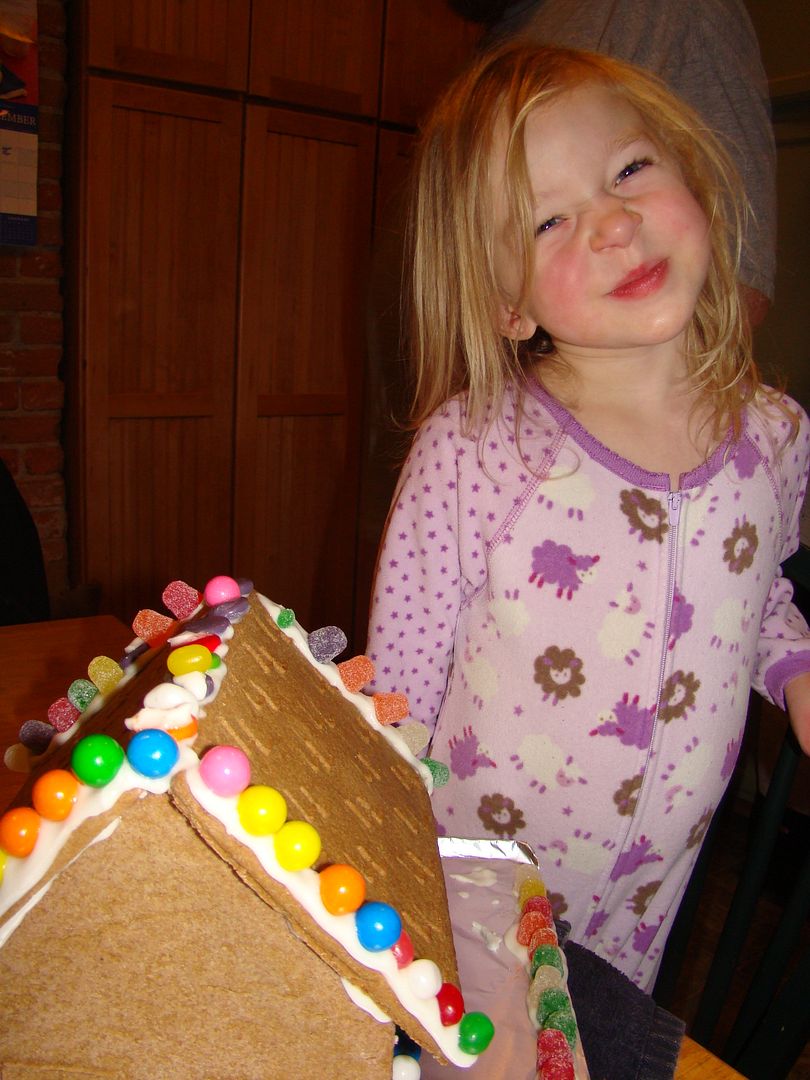 One of my favorite holiday treats to make is Christmas Crack, so-called because it is soooo good you get addicted ;)
2 sticks of butter
3/4 cup sugar.
2 sleeves saltine crackers
1 bag chocolate chips
nuts optional
Line a cookie sheet (with sides) with foil, and arrange crackers tightly. Melt together butter and sugar in a saucepan, and bring to a boil for THREE minutes. Pour over crackers and spread evenly. Bake for FIVE MINUTES at 425 degrees. Remove pan from the oven and immediately pour entire bag of chips onto the crackers. Let stand for 5 minutes and spread chips with a rubber spatula. Sprinkle chopped nuts on top if desired. Let cool completely and break apart to serve.
Here's some I made, right after I sprinkled the chips on and they wre starting to melt.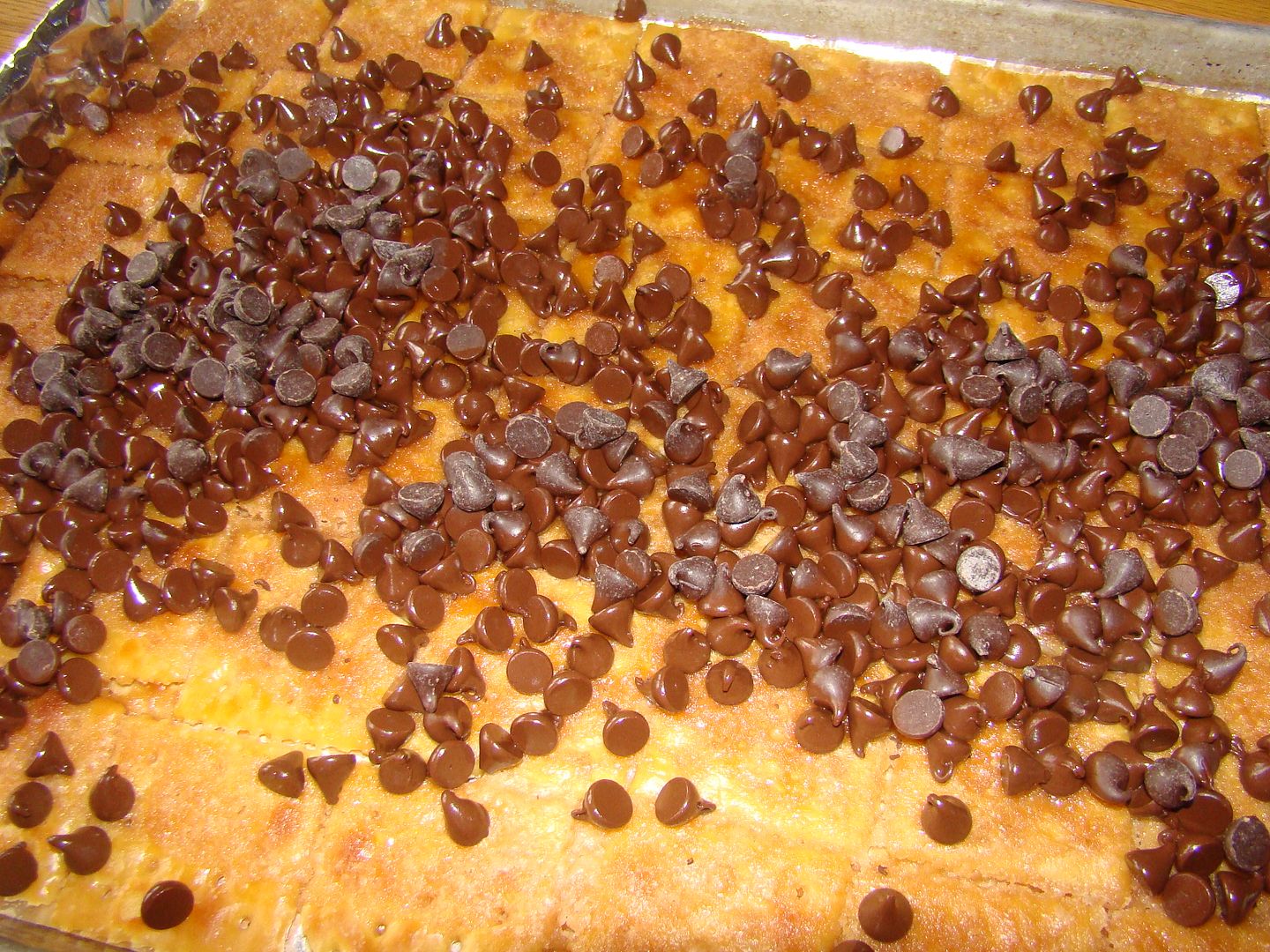 And after I sprinkled the nuts on....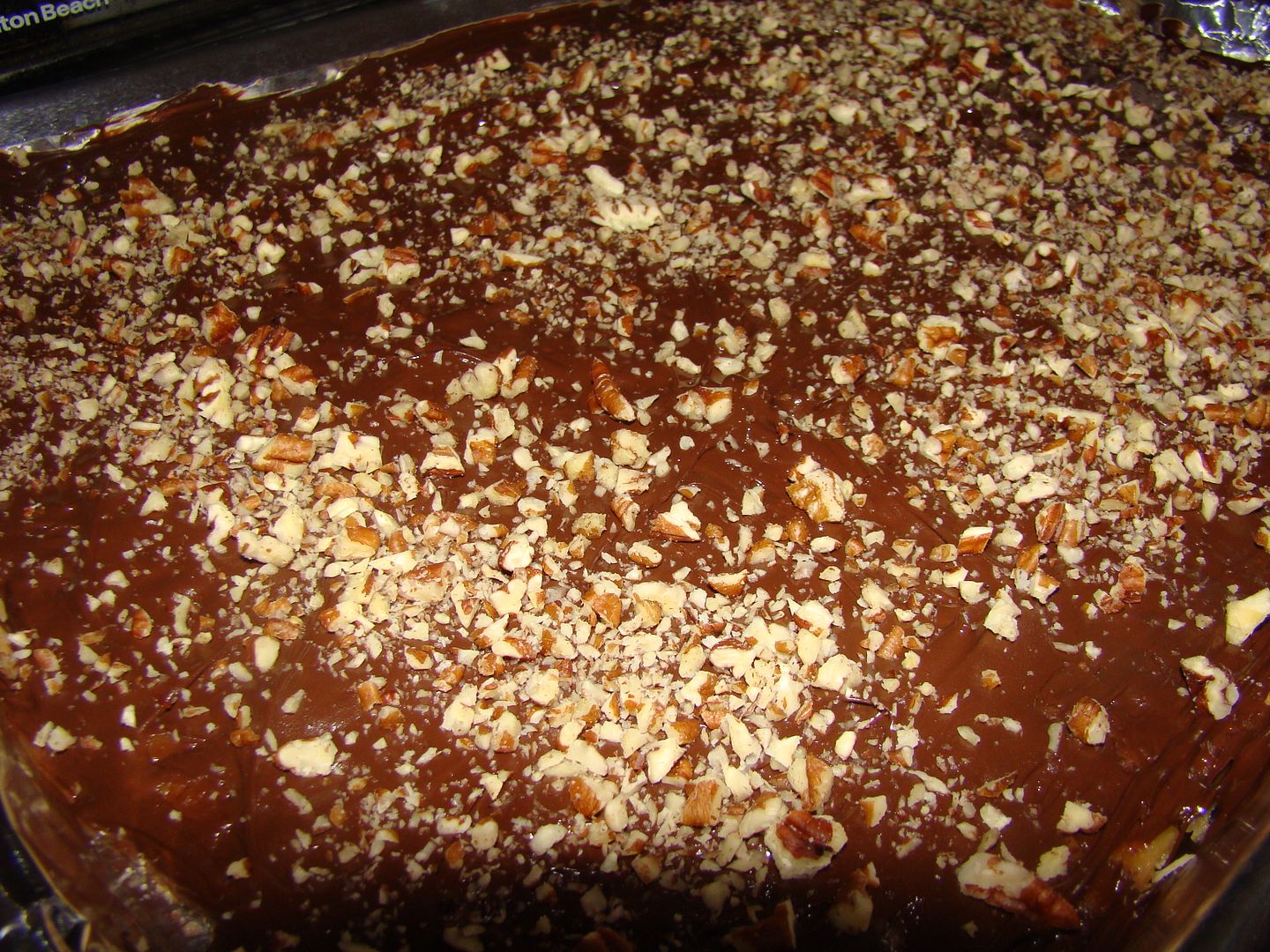 And ready to eat!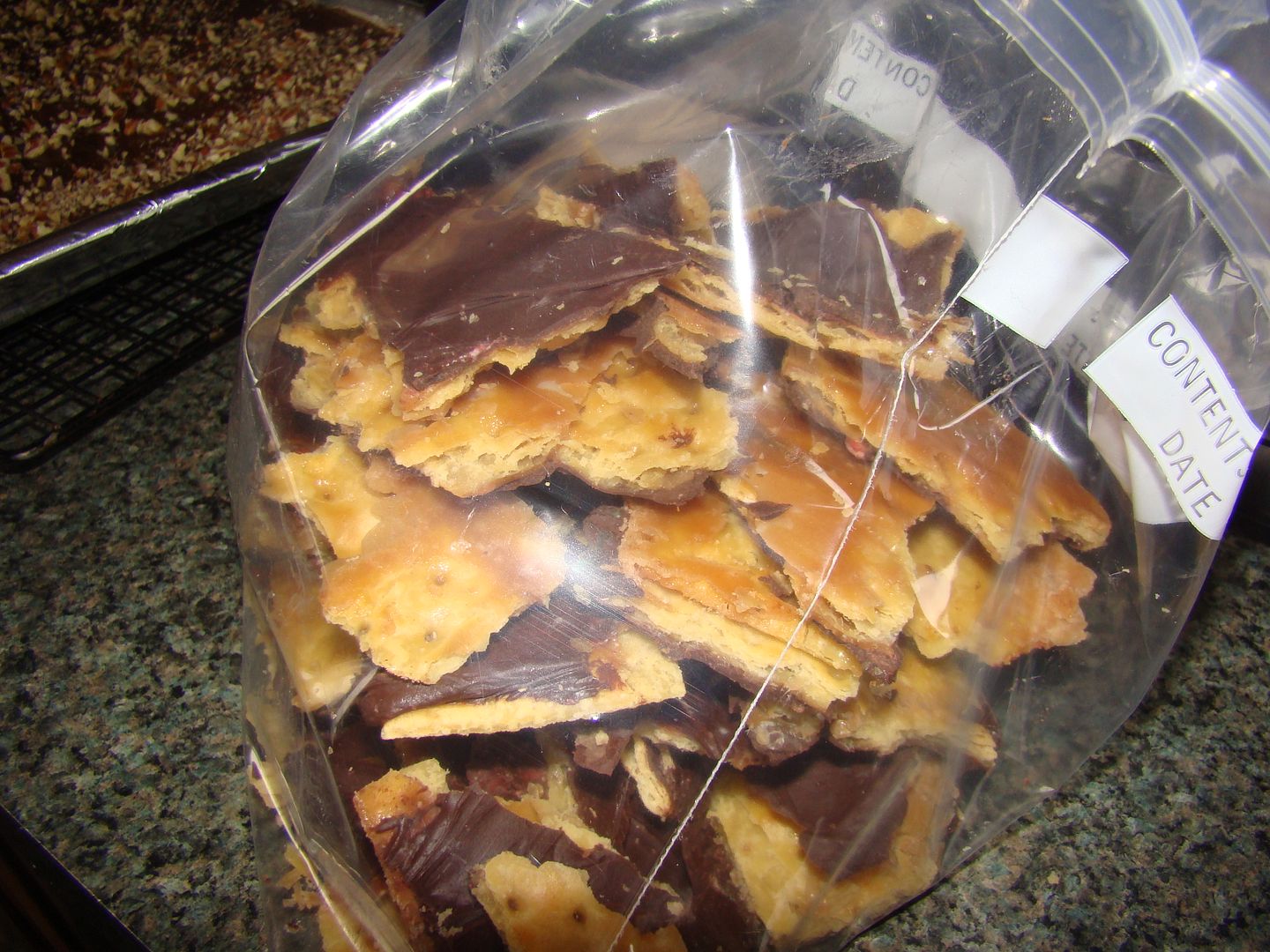 And after I let Adrian lick the spatula ;)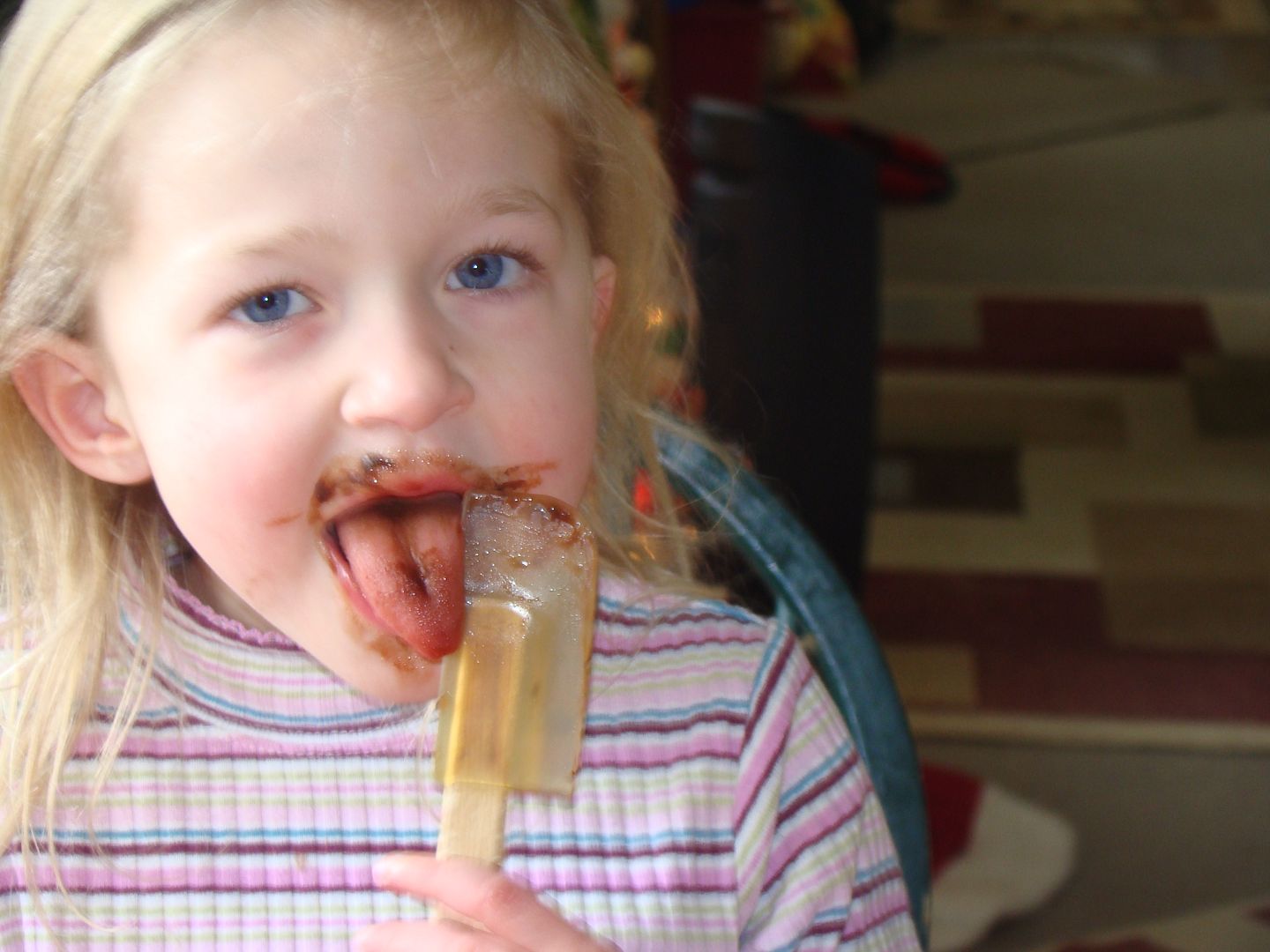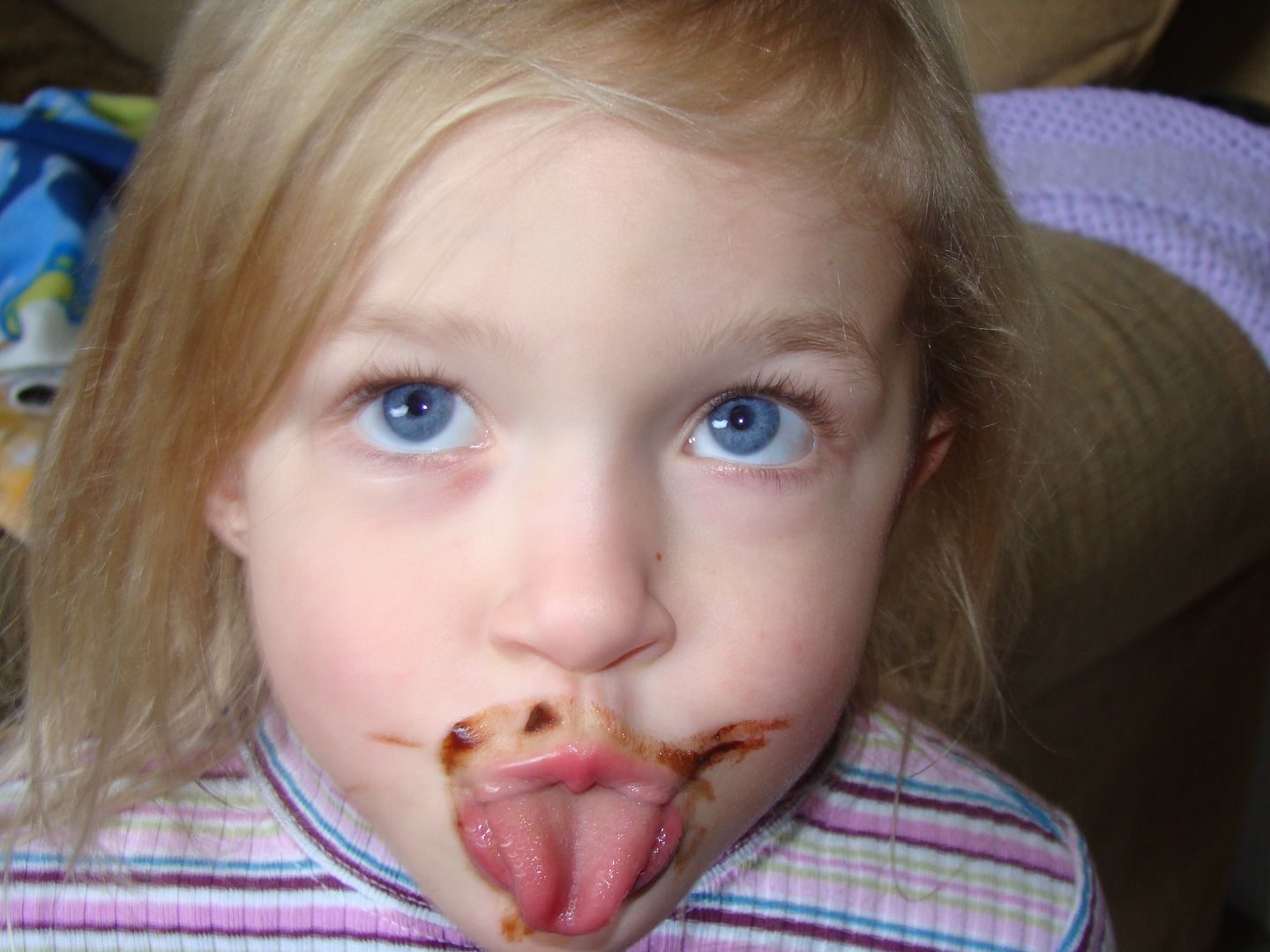 Here we are on the way to our
first
turkey dinner on Thanksgiving, to my husband's grandmother's house in Ferndale. Then we went to
another
at my dad's house in the evening! It seems like I can never get a picture of the four of us together on the actual holidays, and this is the second year in a row our Thanksgiving picture has been in the car, lol!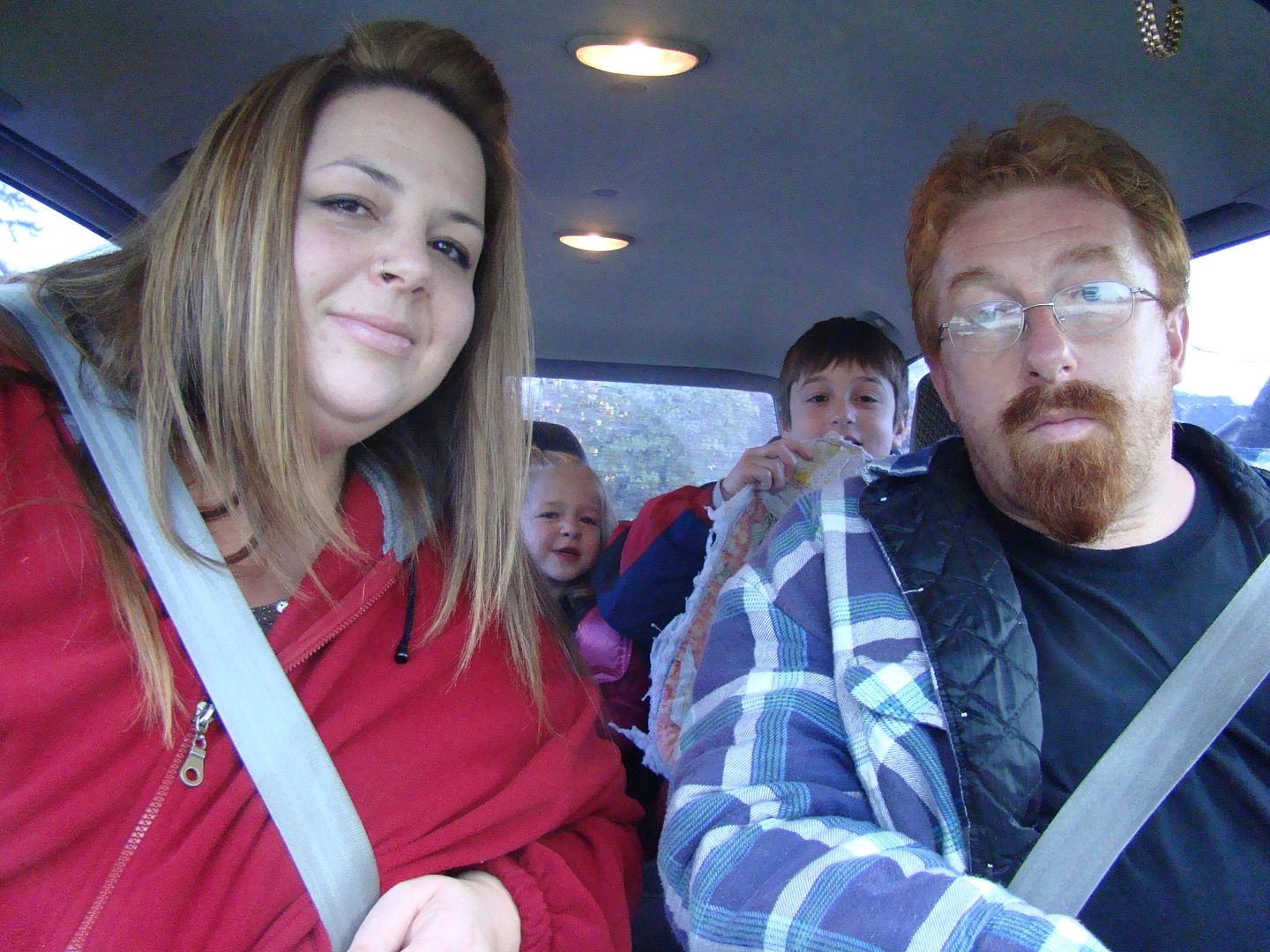 Remember the
Turkey Lentil Chili
I made the other day? This is the bird my husband cooked, and I used the leftovers in that recipe. A 20 pounder!!