So funny story... The Christmas before last I decided to buy an artificial tree right after the holidays, when I could find a really good deal. I found one at Joann's and grabbed the box and went home. As soon as I got there, I asked my husband to put it in the attic and never thought about it again until last Christmas.
I was getting ready to go to work about a year ago, and asked him to get the tree out of the attic so we could decorate it when I got home. Well, when I got home, I found this tree waiting for me... And I thought it was hideous, LOL! Unbeknownst to me, I had selected a
silver tree
, not a green one. But since it had been hanging out in my attic for a year, there was not much I could do about it. And I have to say, once we decorated it, it wasn't so bad. I actually kind of like it now ;)
Plus, this tacky tree goes with our tacky ornaments! The hubs and I have been together long enough that this will be our 17th Christmas together, and the first few were pretty bare. We were both working full-time at crappy jobs and going to school full-time, and making ends meet was a little more difficult.
Our first Christmas we didn't really do much, and by the time our second one came around in 1994 we wanted to decorate a bit more... And I have
always
been crafty ;) So I busted out the scissors, glitter, felt, googley eyes and glue, and we made a bunch of totally
cheesy ornaments
, and they are still my favorite ones to put on our tree!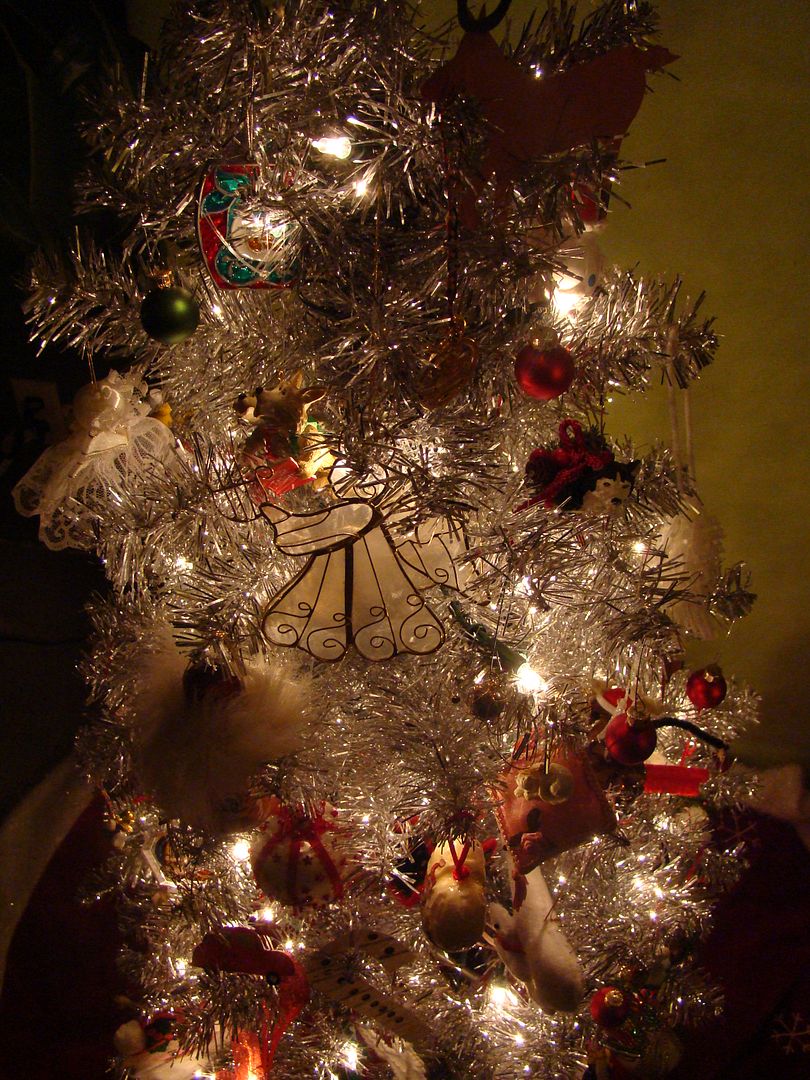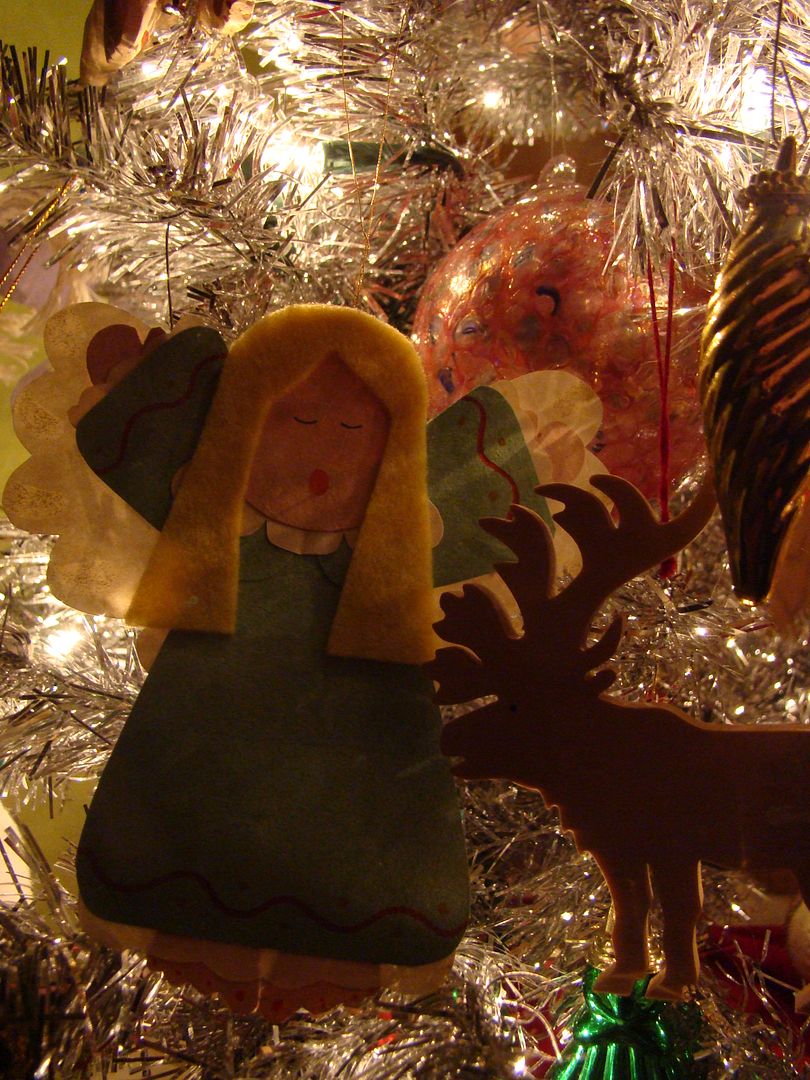 This gingerbread guy is missing an arm now, so we have to be gentle!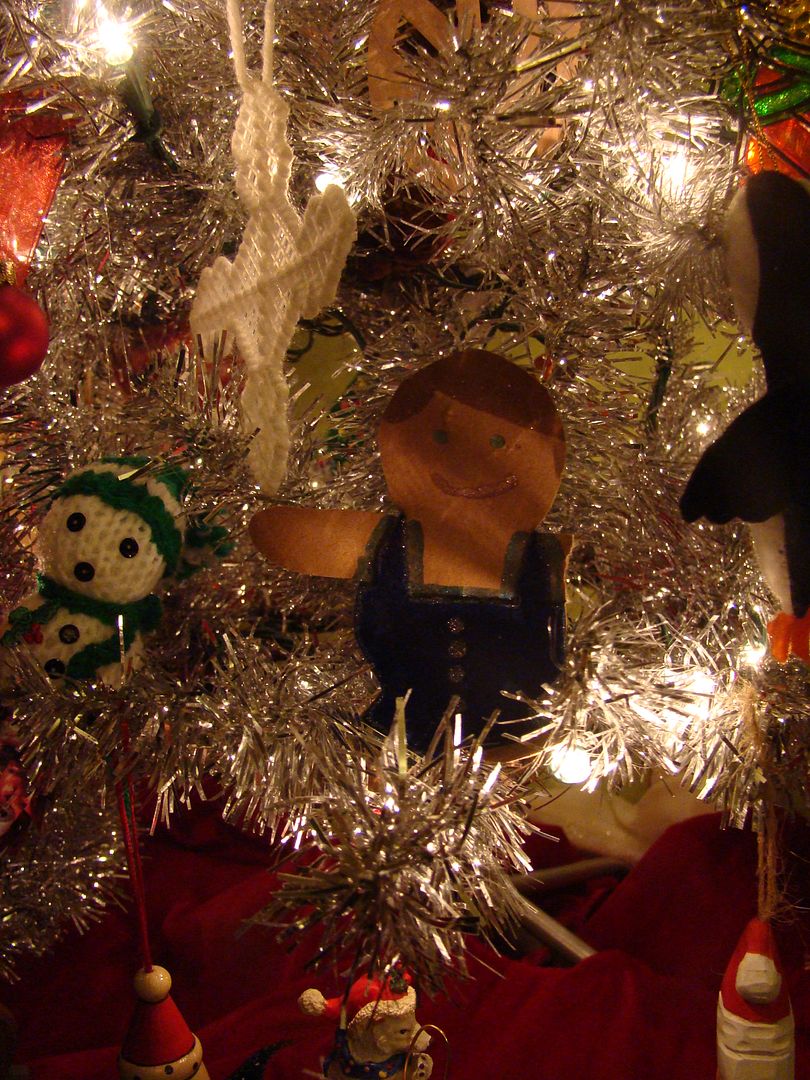 My hubs is a VW guy ;)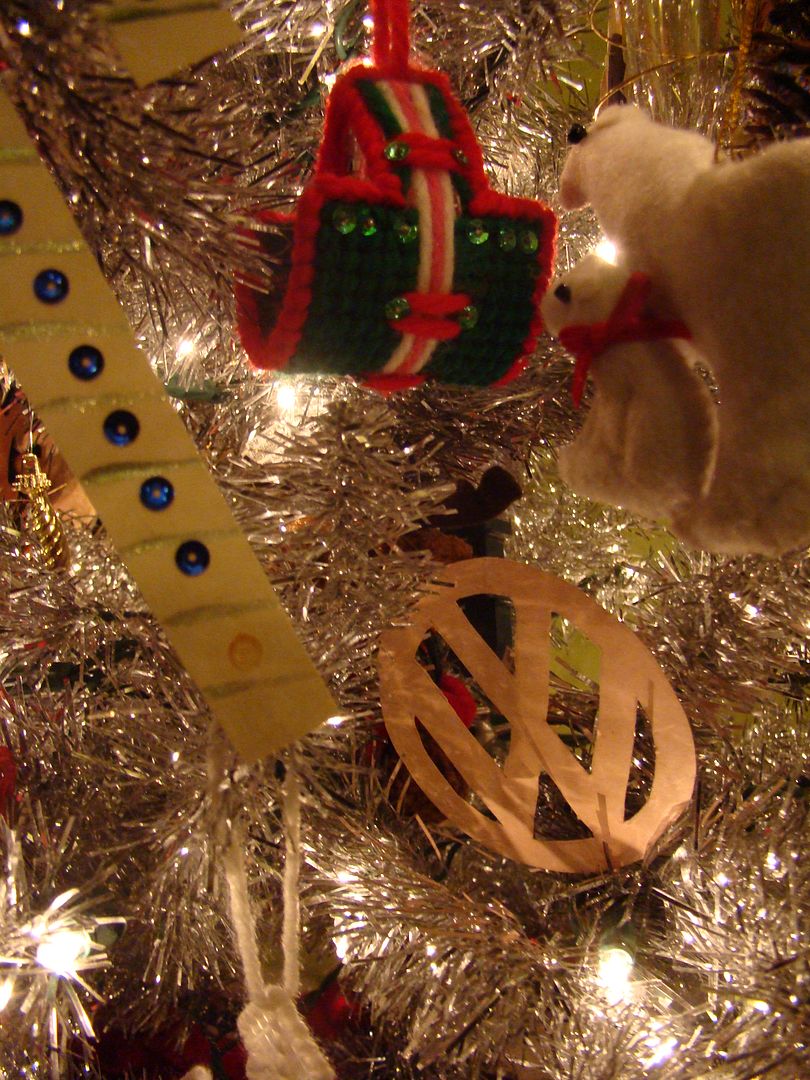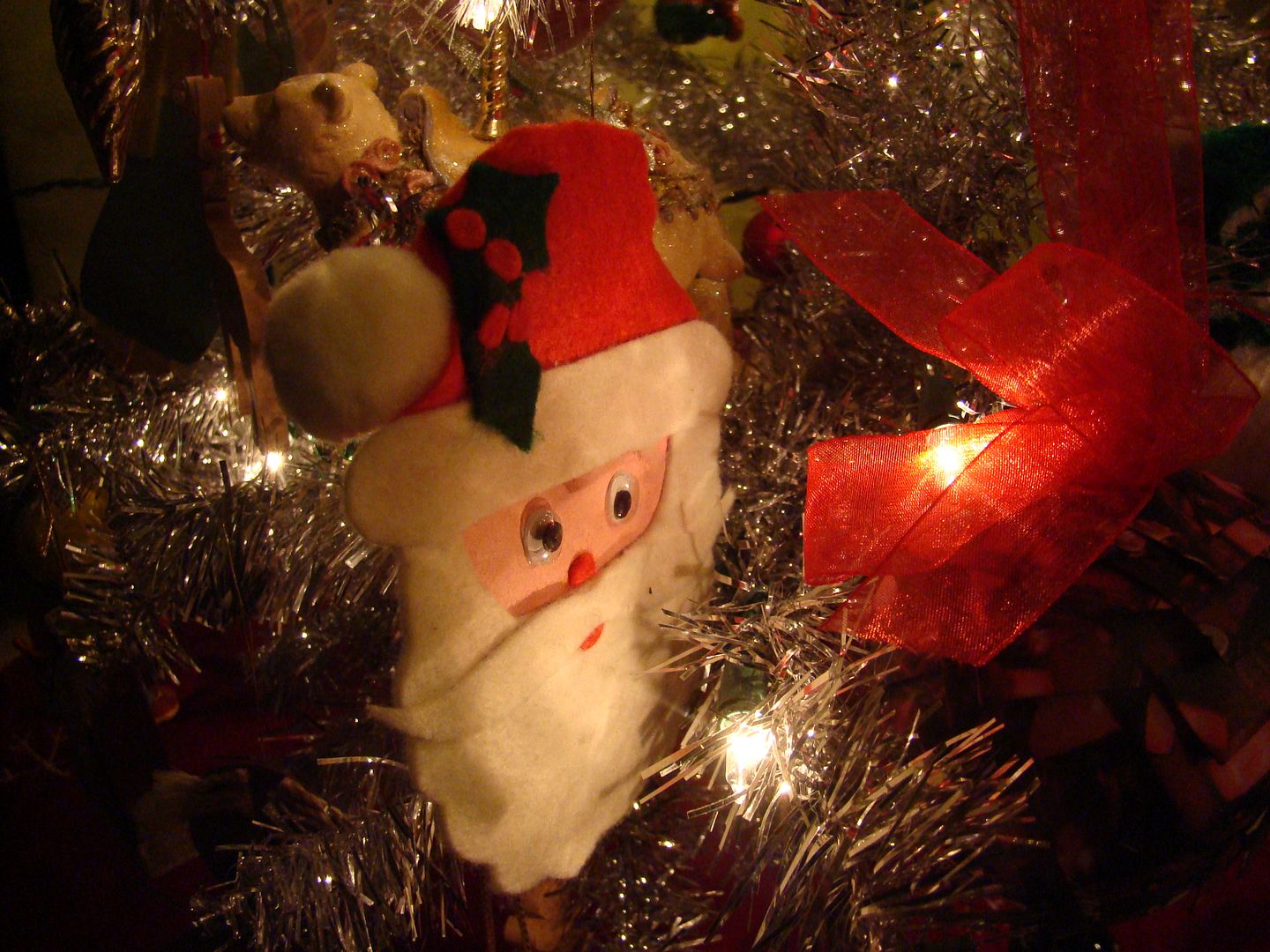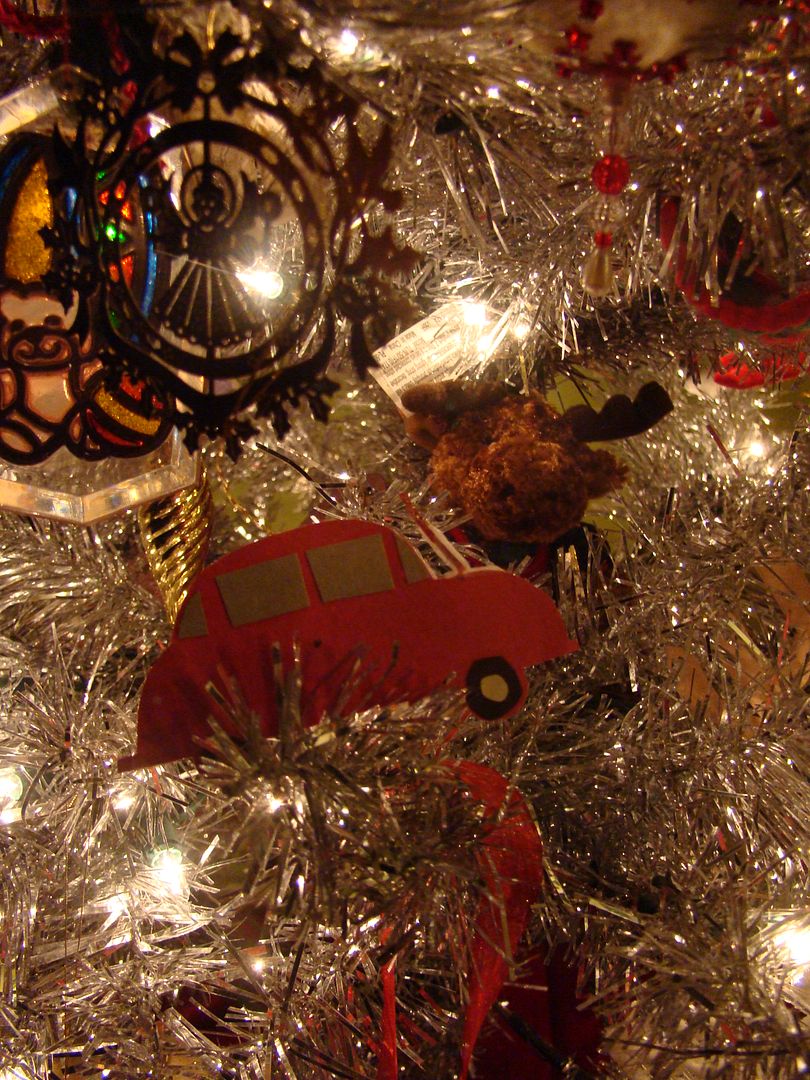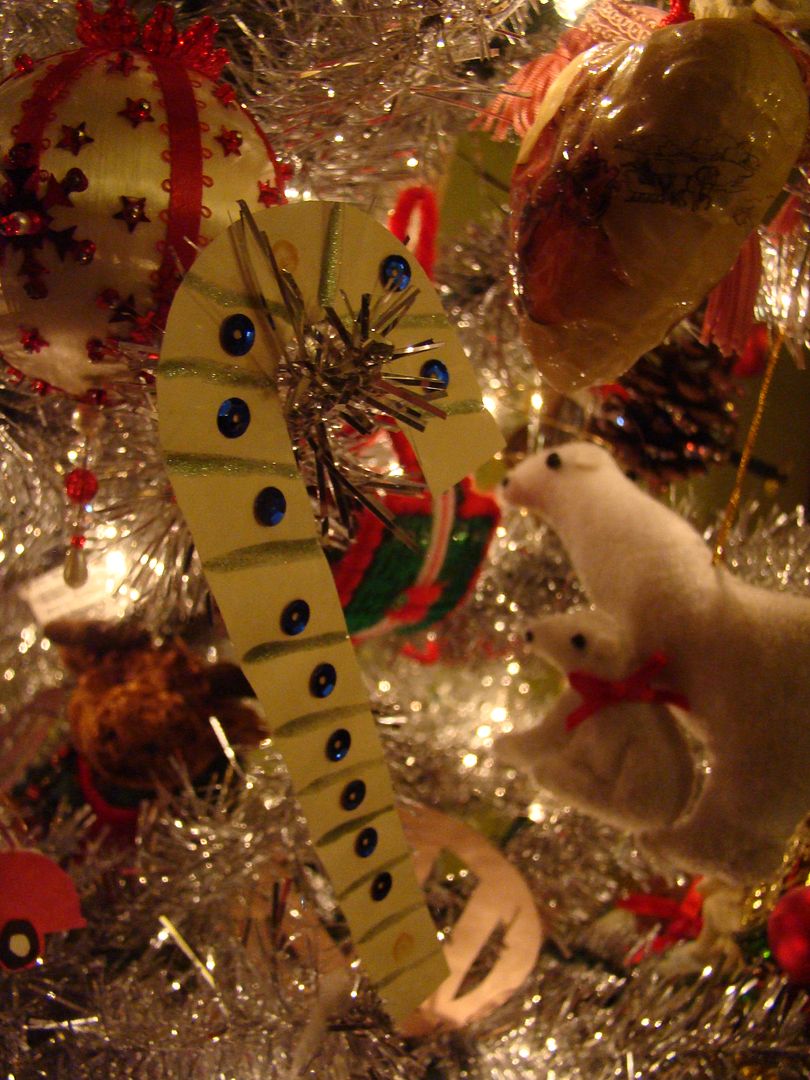 Aaron wasn't interested in helping us decorate, so Adrian and I did it together.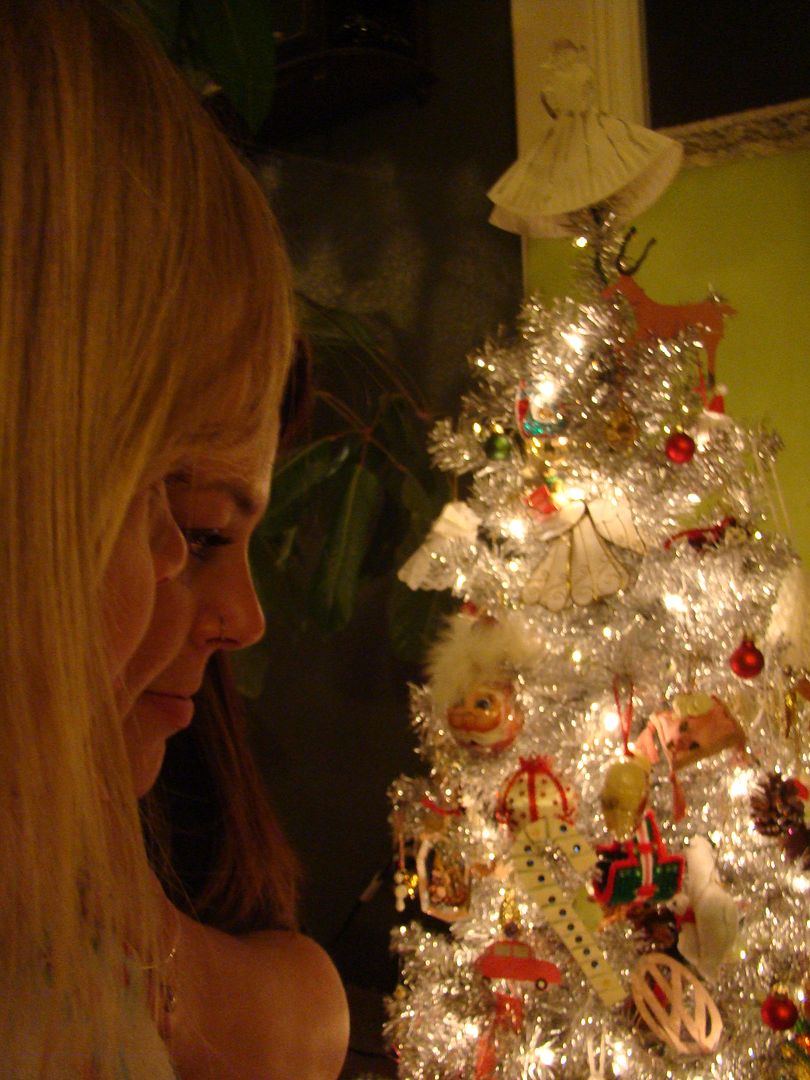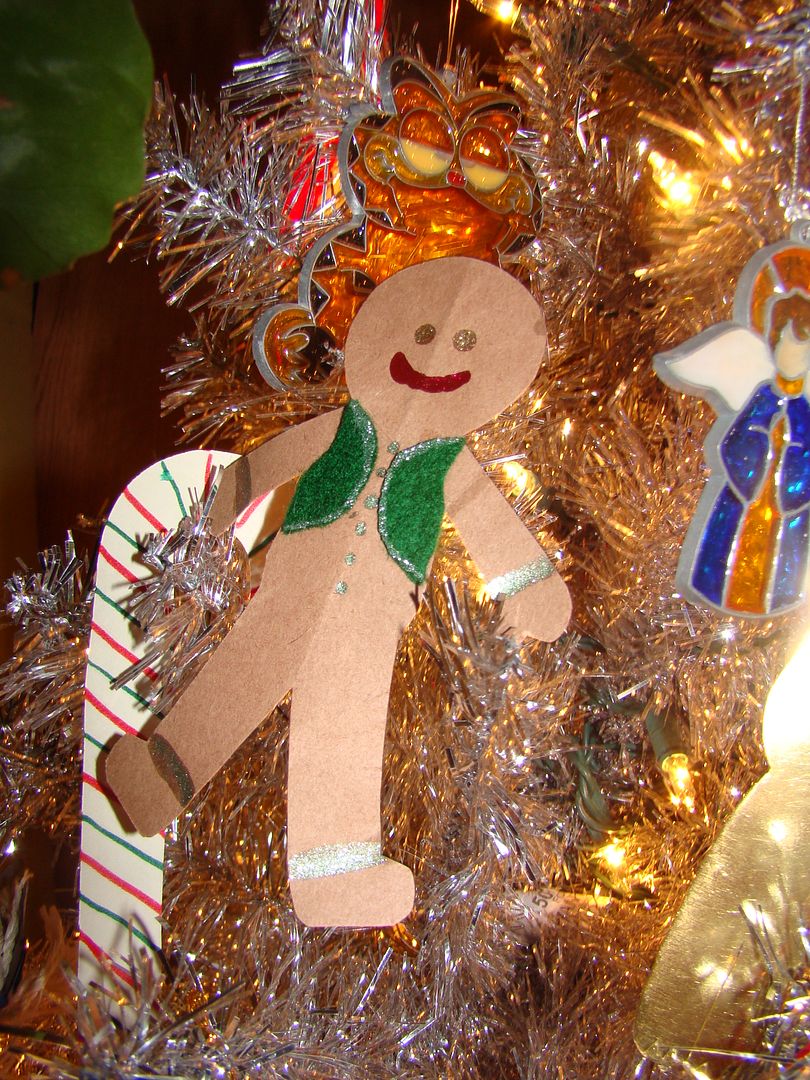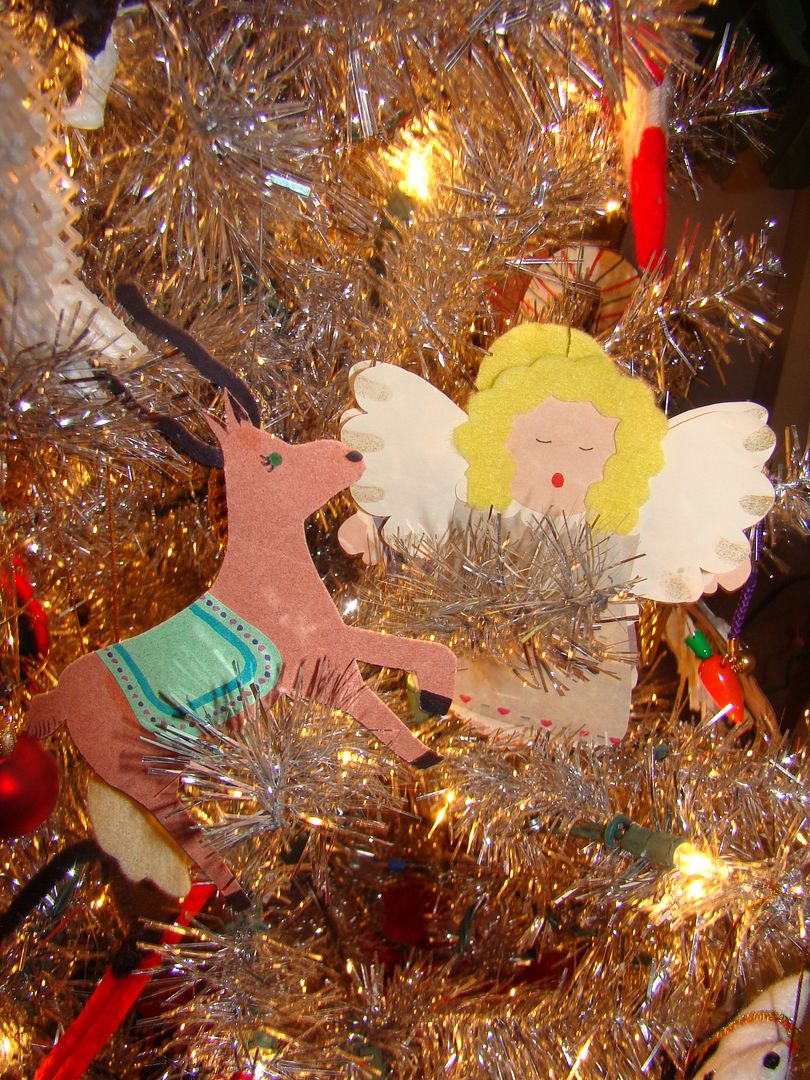 I love those beautiful trees where everything matches and has pretty ribbons. They are so nice to look at, but
so not my style
. Our tree is not one of those fancy ones. The ornaments don't match, or even go together, but I like it ;) All of our ornaments have been handmade, or given to us by family that had too many. I think soon we're going to have to invest in a new tree because we weren't able to fit them all on it this year! This little silver tree is only about 4 feet tall, so it's not very big.
This particular ornaments is a polar bear that is fishing. The bear has a hook and there is a fish dangling on the line that hangs through a hole in the 'ice' on the bottom, and Adrian was
fascinated
with it!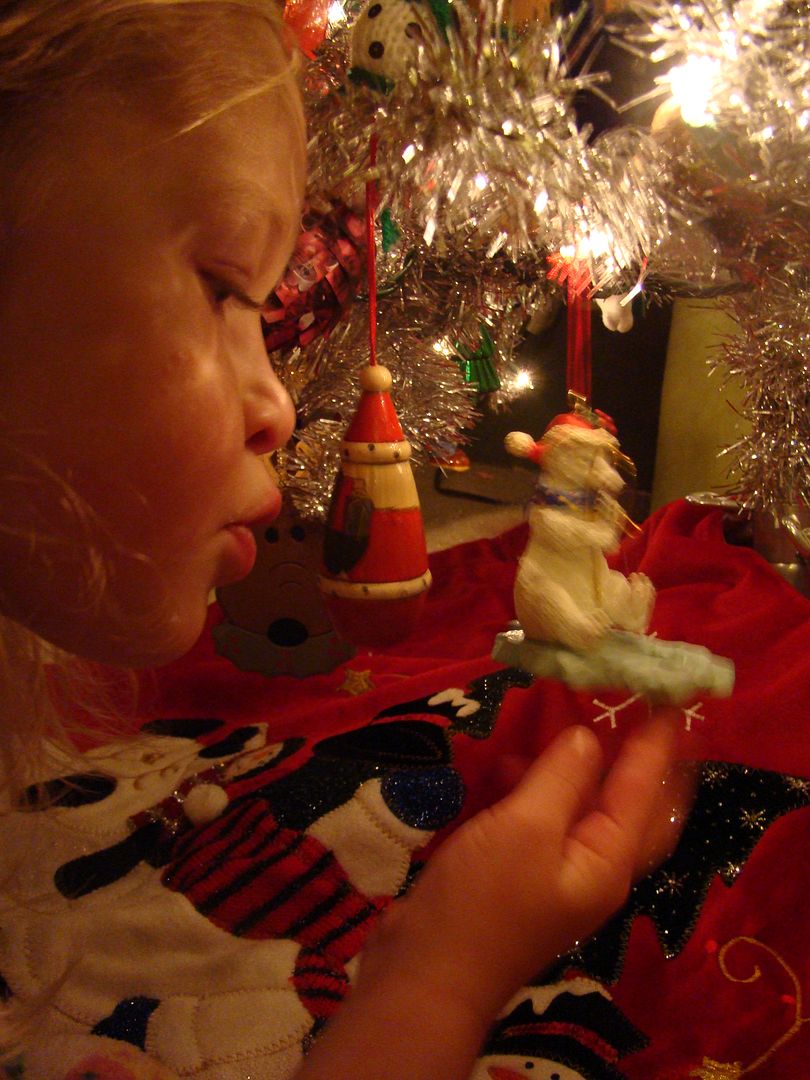 Thanks for looking at our lovely tree ;)