I spent all day making cards! My hub took the kids to his grandma's house for the afternoon, it was heaven :)
My aunt is helping with a fundraiser and I told her I would make a basket of cards to auction off.
I have finally started using all my $1 clear stamps, and love it! I didn't for awhile because I could never get a nice, crisp stamp and I thought it was because of the stamps.... But it turns out it was the ink, LOL. I was using the J's cheap black ink, which is fine for most things, except these stamps have a lot of fine detail which wasn't working well at all. I swithced to black Staz-On ink and it works MUCH better. All of these cards were made with the $1 stamps and some I colored in with watercolor pencils.
These ones still need flowers in the top left corner, I will do that later...
I used the Storybook cart, and cut the marquee shape at 5 1/4, and the punches are EK Sucess, 1 1/4" circle and slightly larger scallop. They are my current favorite!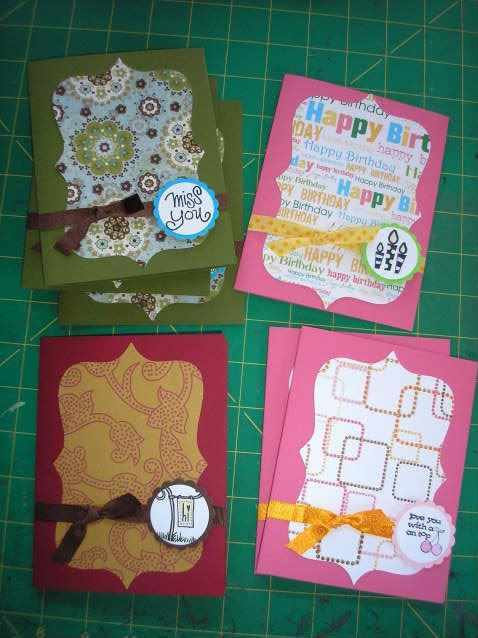 These are 5x7 cards, and I used a 2" circle punch, and the Mini Monograms cart to cut the scallops at 2 1/2" (real dial size on).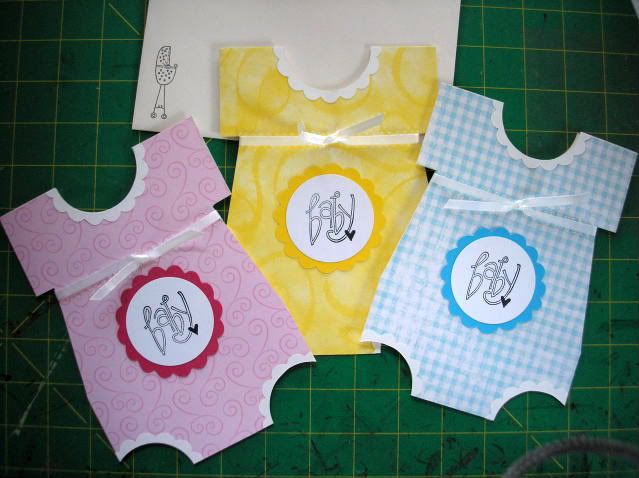 These are standard size cards, and used the same EK Success smaller punches as the top cards.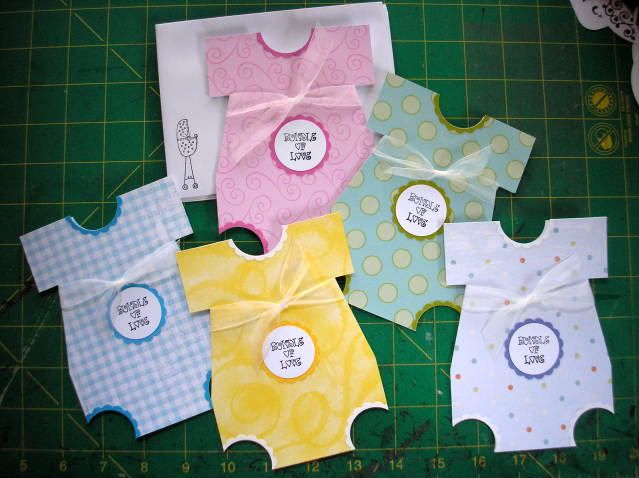 This is the Storybook cart again, and the marquee shape at 6 1/2 and then I cut it in half and shadowed it with white pp.
I love this scallop edge punch!