I had to get some new V-day goodies, so I went to PaperZone yesterday! I wanted to work on some cards but realized I had NO pink or red ink pads?? How that happened I have no idea...
I probably should have broken this into a few smaller posts, but I didn't, so FYI this is going to be long one!
I found some ink pads... I realized when I was shopping that I have lots of bold, rich colors, but not a lot of softer ones. And I am
sucker
for anything GREEN, which I never seem to have
just
the right shade of, so picked up some of those too ;) These were really priced well too, only $4.99 each!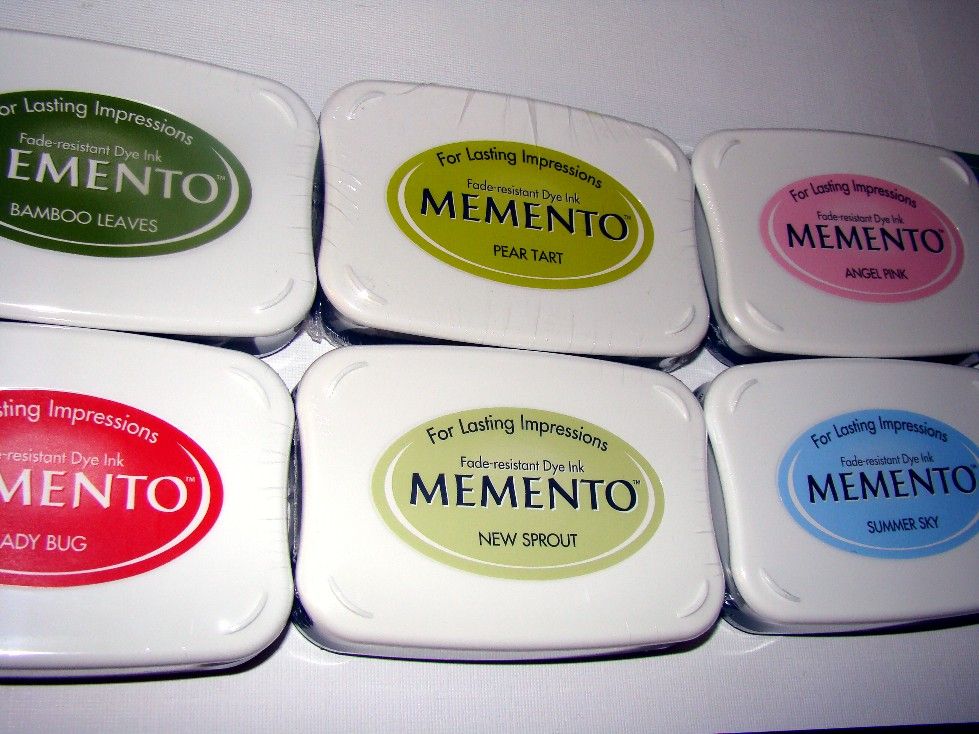 And some other stuff...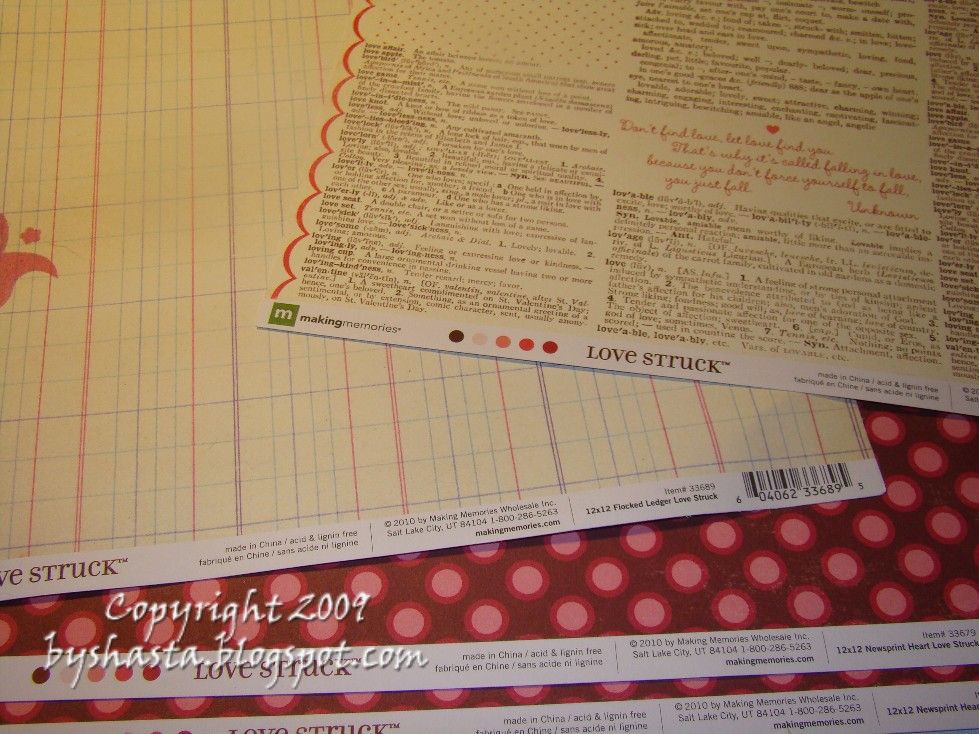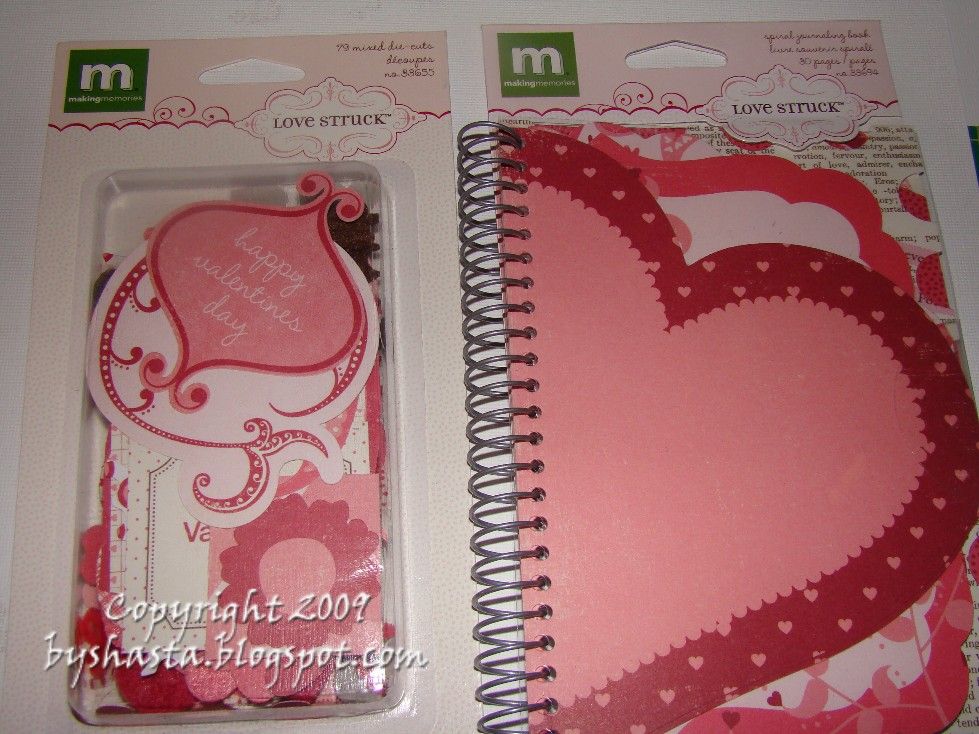 LOVE this new stamp!! I used it a bunch last night.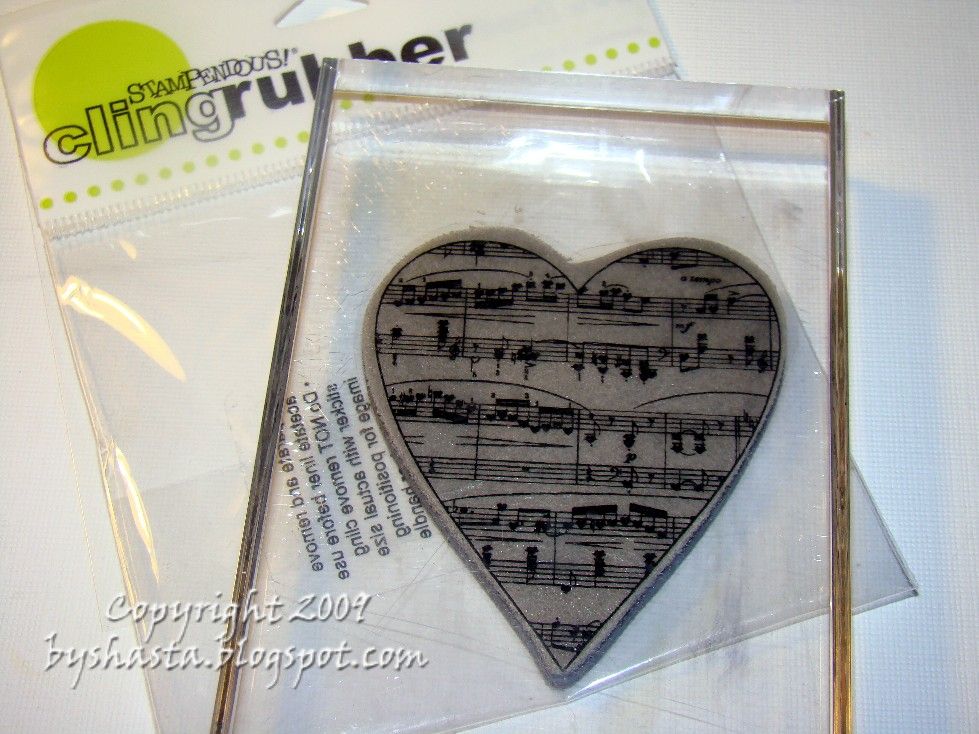 I found this box from
HERE
ages ago, and decided to make a Valentine's themed one. Here is the box all closed up. I am going to add a ribbon and some kind of goodie to the front, but haven't decided what yet. The lighting wasn't the best today so the colors look funny, and my camera battery was dying, ugh...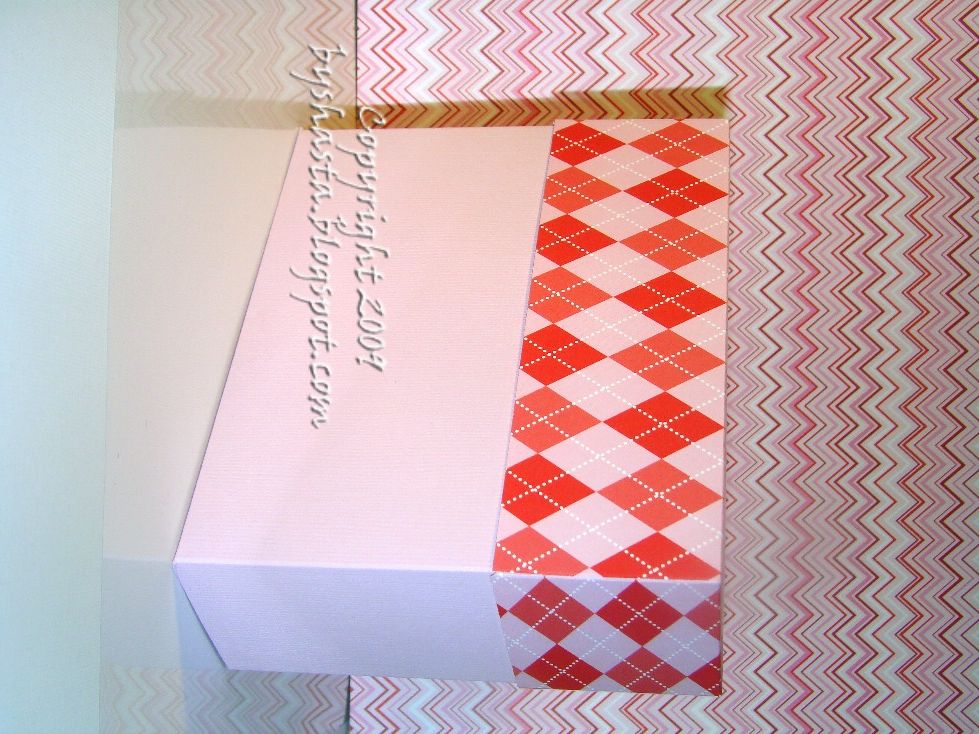 When you lift off the lid, the front comes down and reveals what's inside ;) I changed it slightly, to a stack of sticky notes instead of an address book. The loop in the front is for a pen, and the pocket on the left is for stamps.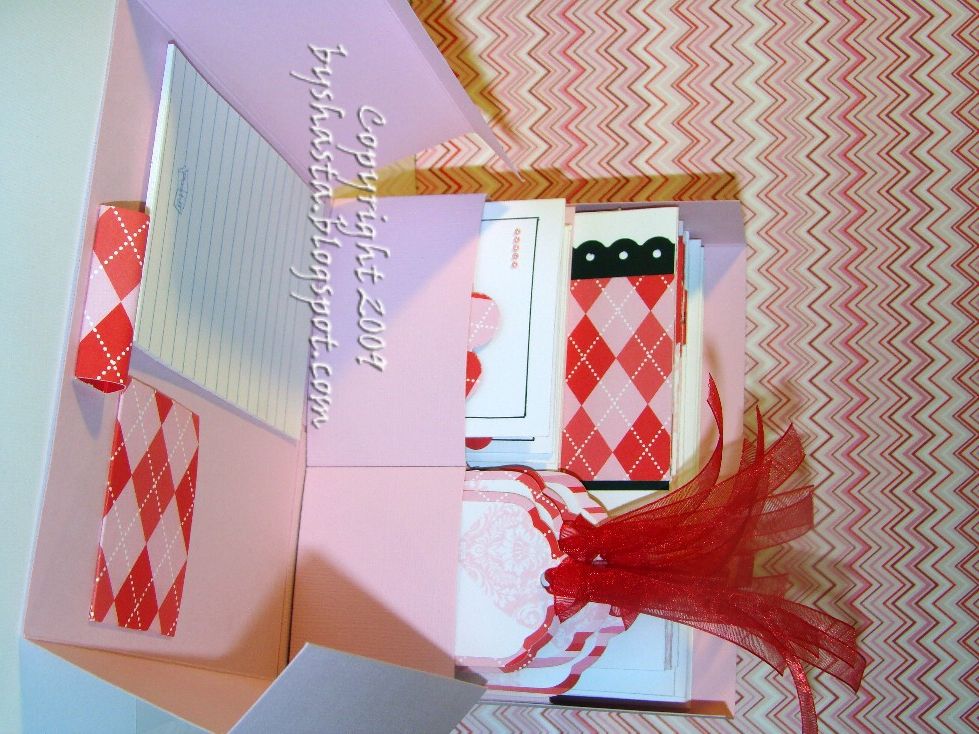 Here are the 3x3 notecards. I used M's $1 clear stamps for the sentiments and buttons from M's also. I realized I had no heart punches (GASP!!), so more on that in a sec!
These 3x3 note cards were inspired from
HERE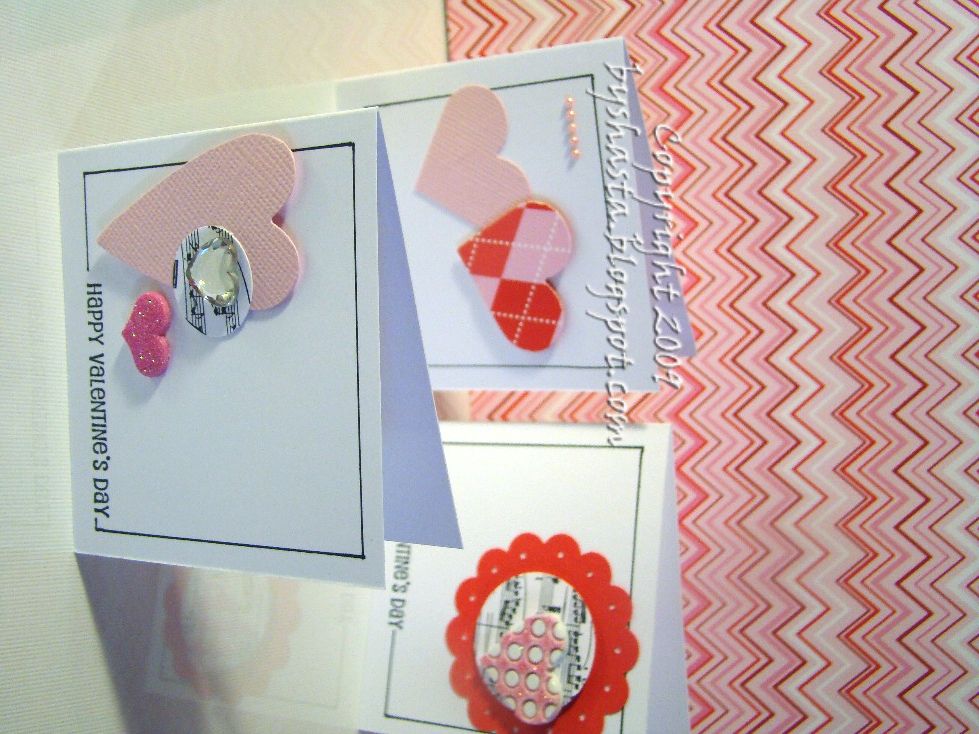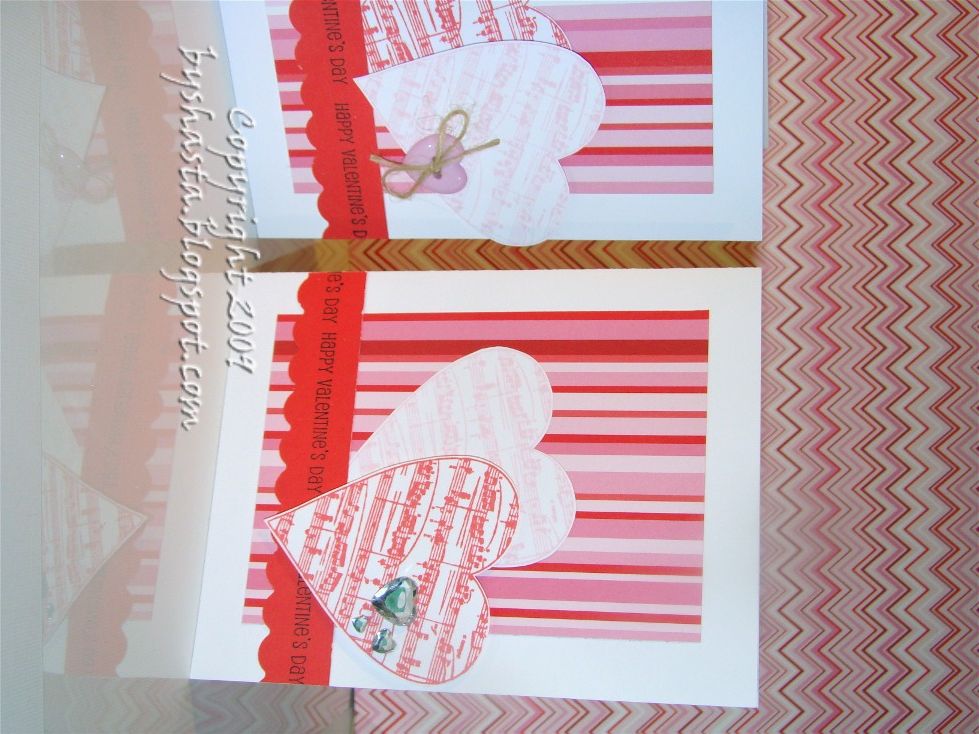 these cards inspired from
HERE
, love her stuff..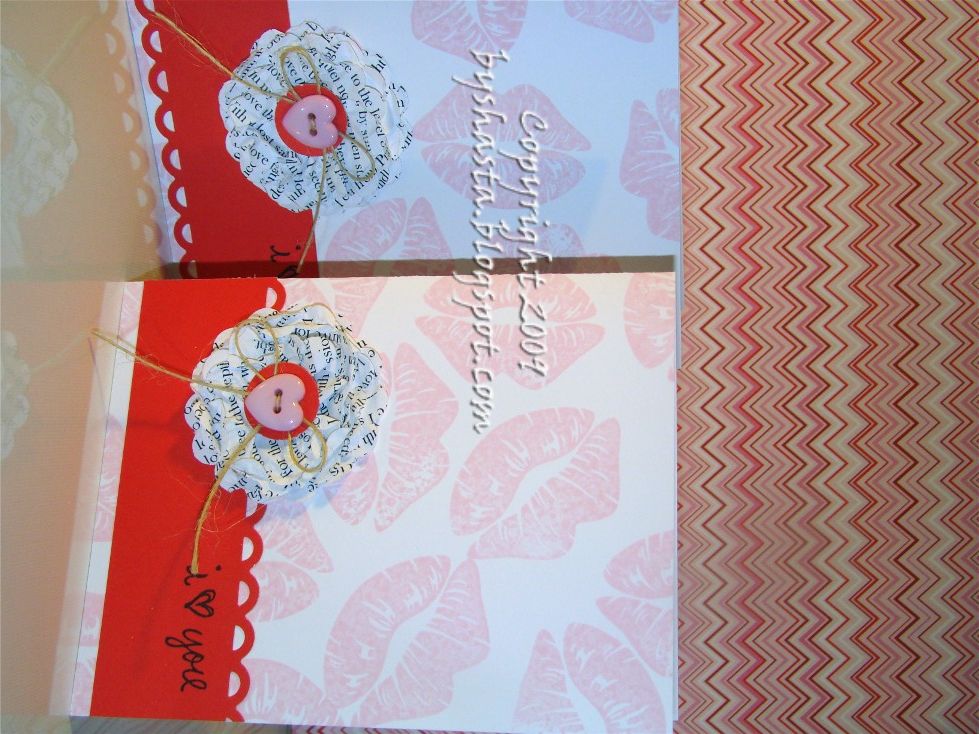 This smoochie stamp was from M's $1 wood mounted section, cute!
Flowers from
HERE
also... They were fun and
super easy
! I have yet to find some vintage book print, so I found a copy of the poem "How do I love thee" by Elizabeth Barrett Browning. I printed it out in a classic font, then punched it out.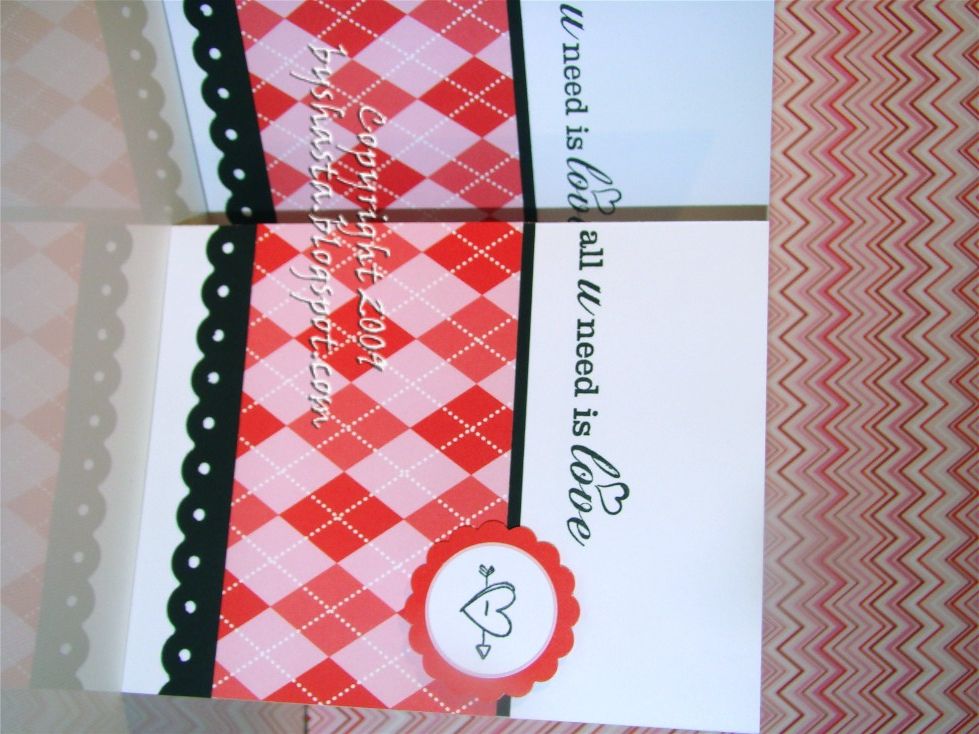 And lastly, the tags. I cut these on my Cricut using the George cart. I used the tag shape cut at 3 3/4" and 3 1/4" for the smaller ones. The shadow layer, then the regular layer in white. The heart stamp is another wood mounted $1 from M's, and the SWAK one is a clear $1 one, love them ;)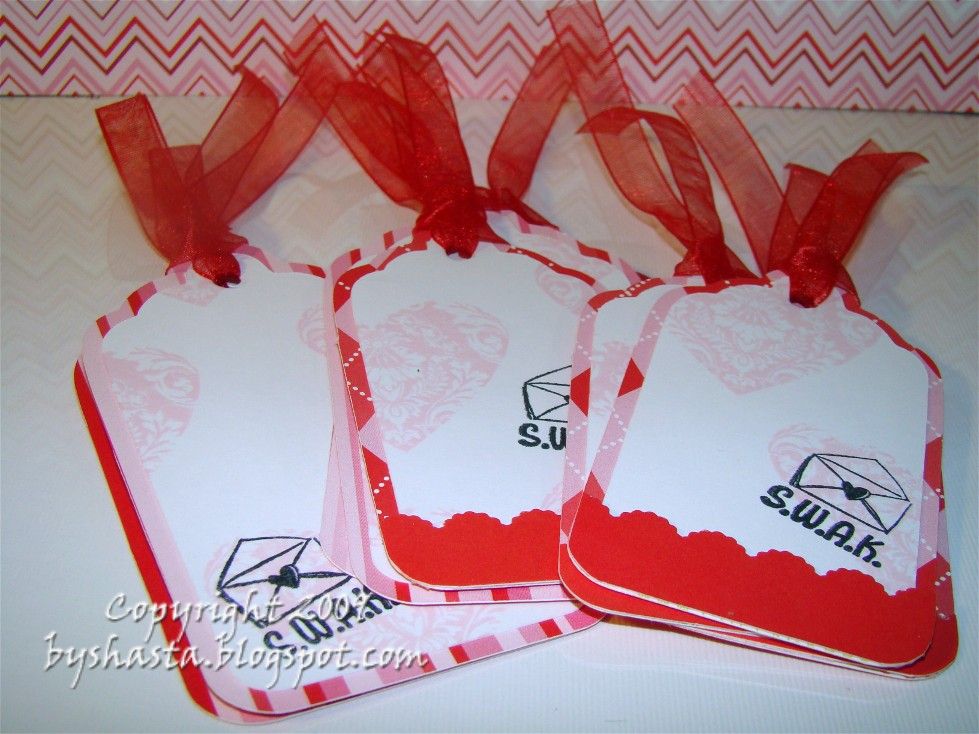 Phew, ok... Now for some other misc stuff! Remember how I said I had no heart punches? Well I have these.... And I recall you can punch them out and cut them apart, blah, blah, blah. Well, I did something slightly different and got some hearts!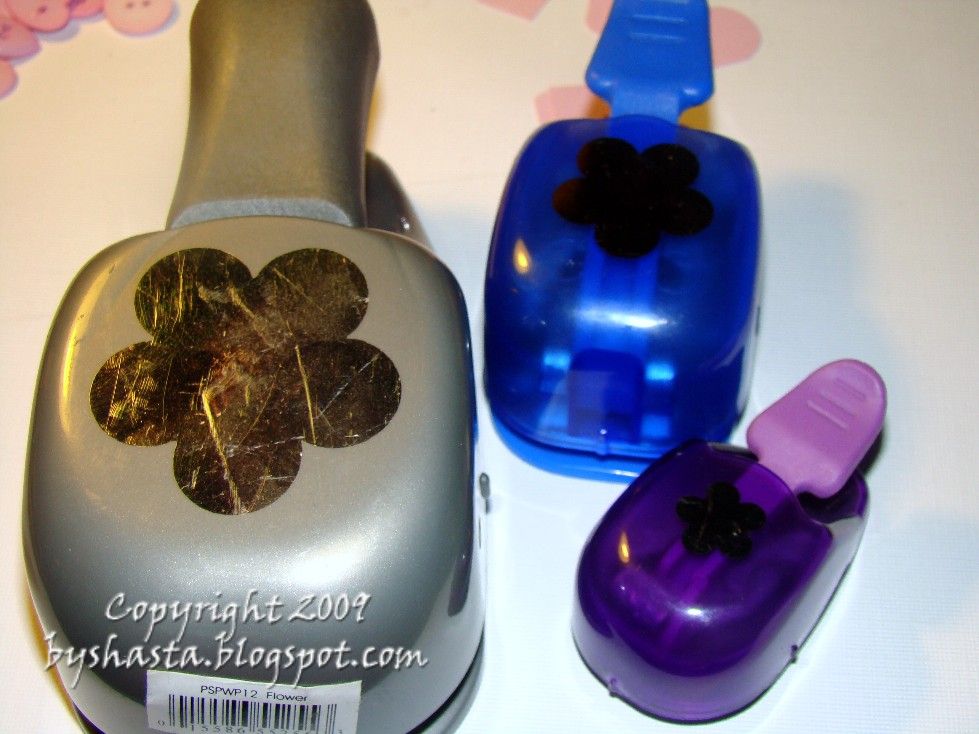 I used my scraps from the box like this..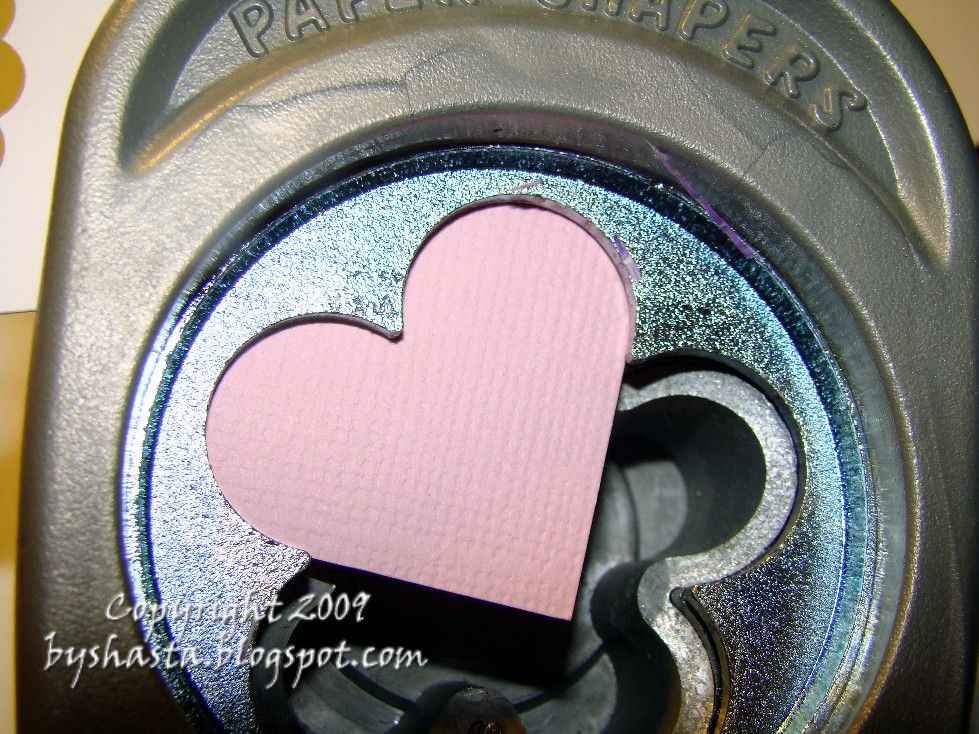 To get these little guys!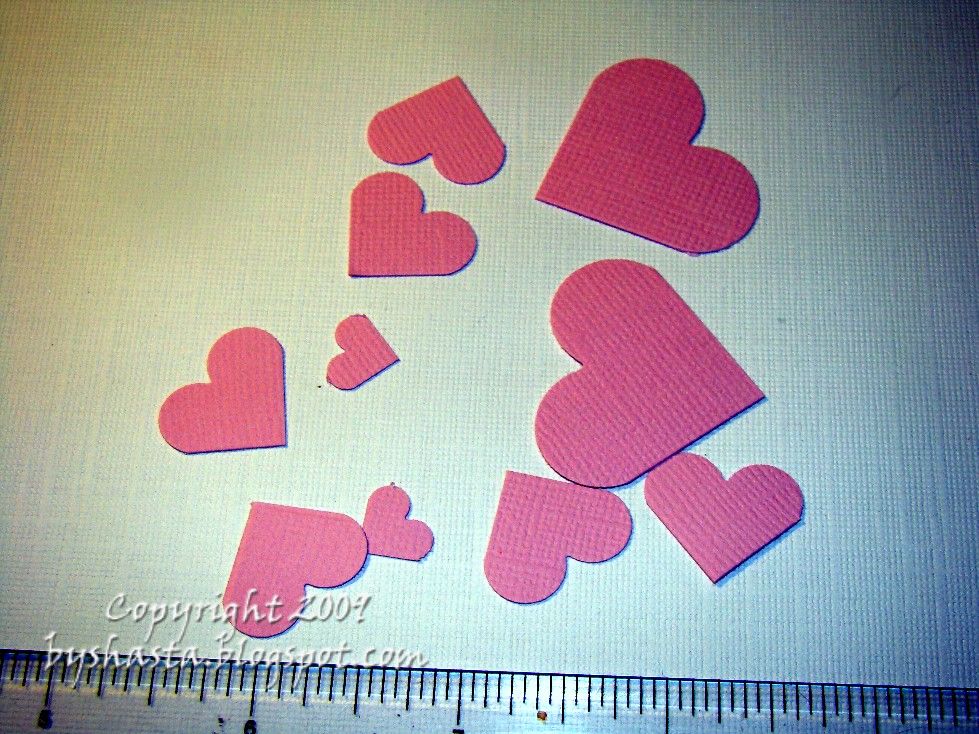 AND THEN, in the middle of all this creating, I had another idea that couldn't wait, lol! Actually, I have been wanting to do this for ages and just couldn't put it off... Especially since I had just bought MORE ink pads.
I have all my ink pads organized by brand.. All my Tim Holtz in one drawer, Staz-On in another, etc... So if I am looking for the
perfect
shade of green, I have a few drawers to dig through. PLUS, I am impatient and hate to stamp on a scrap to see if I have the right color. ...And I can't tell you
how many times
that has come back to haunt me!
Which brings to me to the project I did last night while watching CSI Miami with the hubs. I cut out a ton of tags, also from the George cart. I picked a fairly small stamp that had a mostly solid image to I could see the color well. I stamped each color, and then wrote what brand and the name of the color on each one. Once I had all the supplies in front of me, it didn't take all that long.
Then I put them on a loose-leaf ring, and voila! Now I can easily go through this and then know which color and in which drawer, phew! On a side note, I think I am developing an ink obsession! When I had these all stacked up, I realized how many ink pads I have accumulated ;)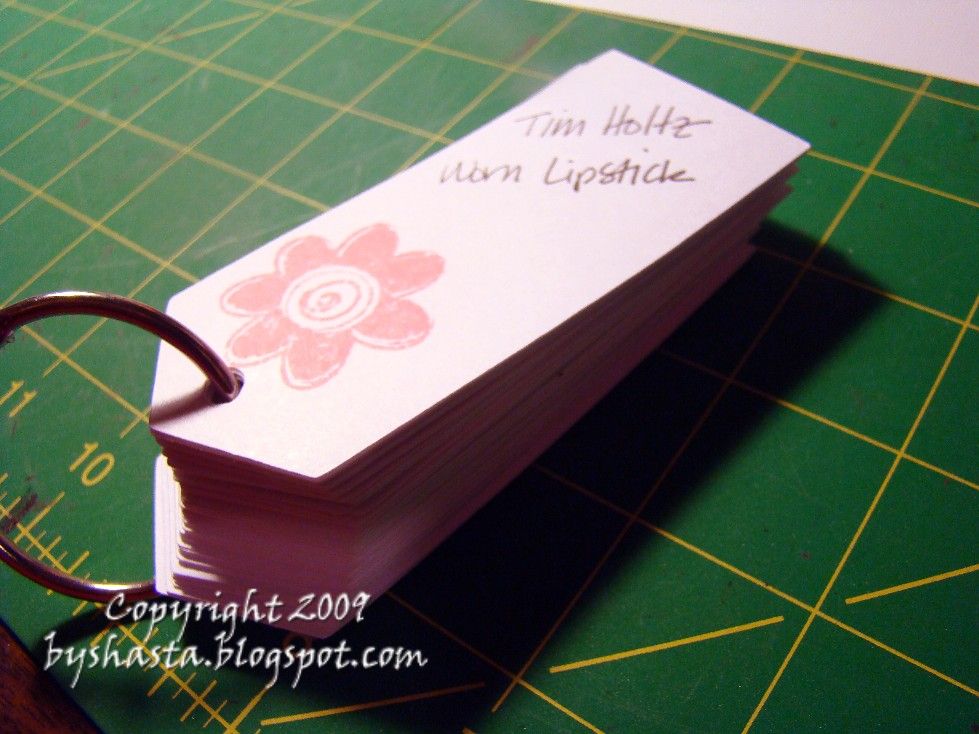 On
another
side note.... When I was putting these ink pads away I noticed a feature that I really like! They are labeled on the side also, and this is how I store them and this makes searching them
super handy.
I have used my label maker to mark my other ink pads just this way. And I REALLY like this brand (which I have never used before yesterday), and think I may have to get more..! ;)