My guys were super shaggy today so I had to cut some hair in the kitchen, which I only do if I HAVE to! I was in the middle of cutting Kasoma's hair, Adrian asked me if she could have one too.
She just turned 5 about 2 weeks ago and I have never snipped a single hair on her head! After I was done with Kasoma, I cut Aaron's hair too since school starts the day after tomorrow. She asked again if she could have a haircut. Well, not really, she said "I'm getting a haircut too!!" I didn't really plan on it, but I gave her a little-bitty trim :) I didn't want to cut her baby curls off quite yet!
So here she is before...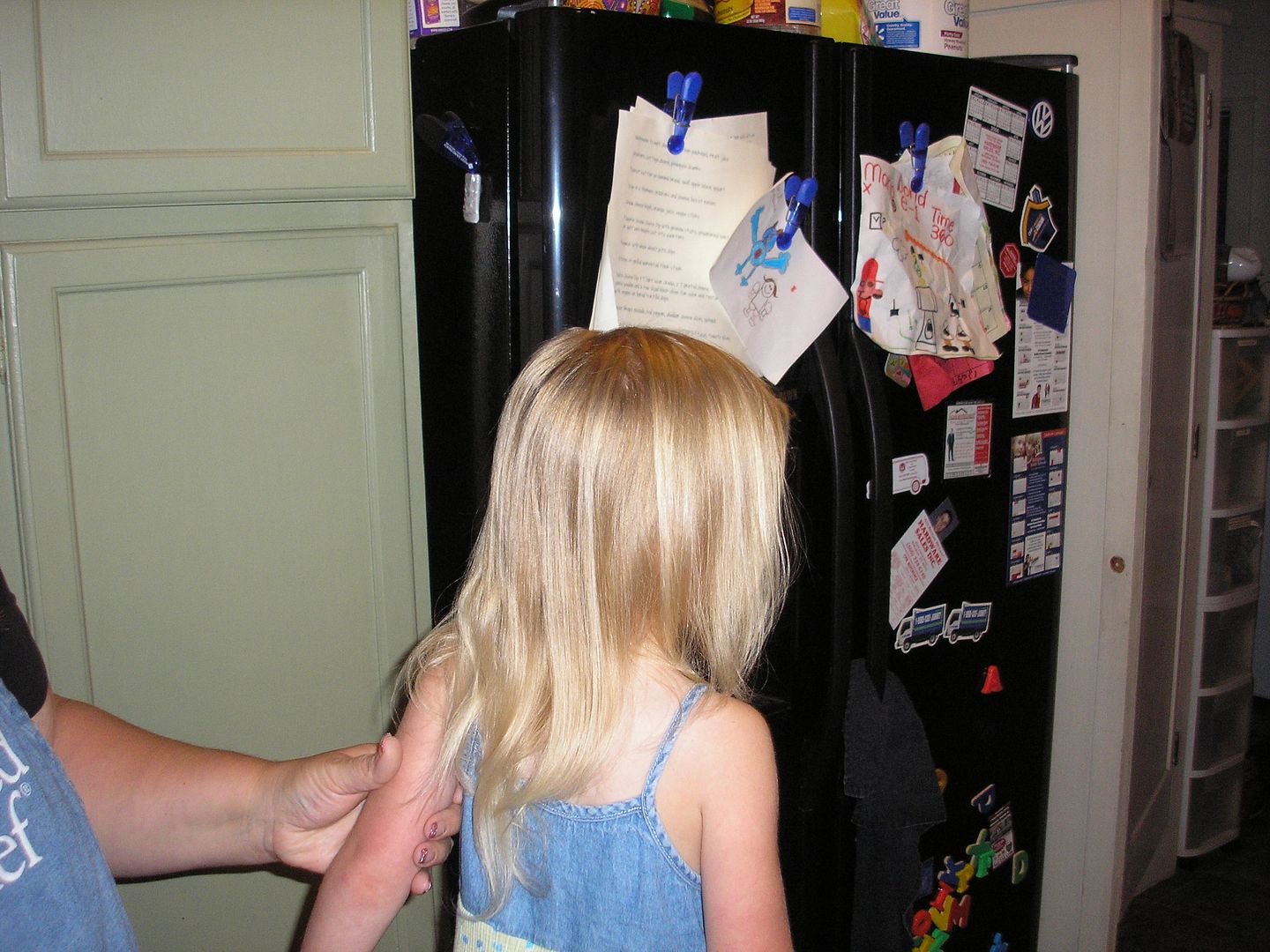 Snip, snip!