We went otside to wait for the bus at about 8:10. The bus comes right to our house, and they said 8:12...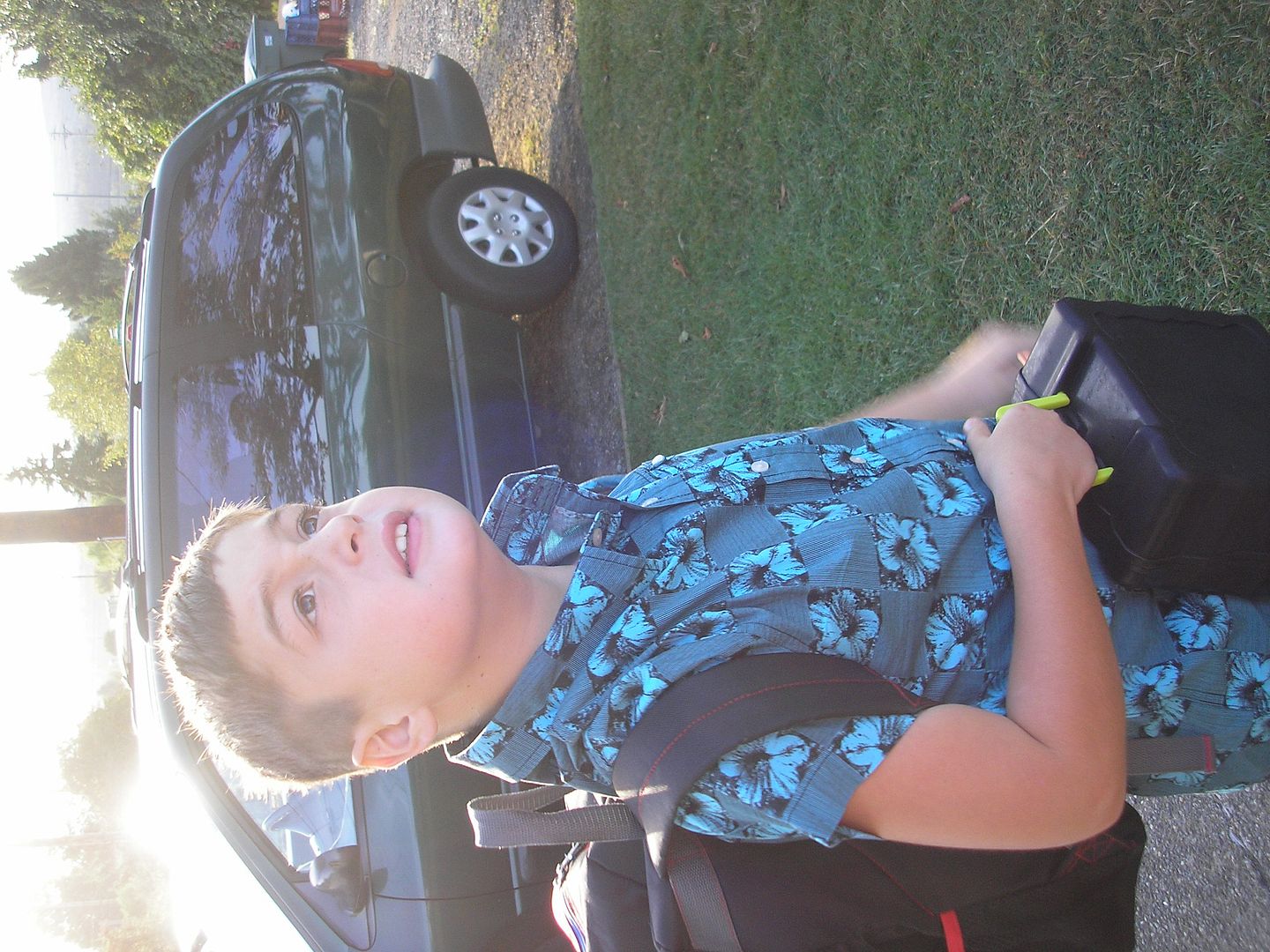 Every year we have taken a picture by the mailbox on the first and last day of school.
I thought this picture with his shadow was pretty cool :)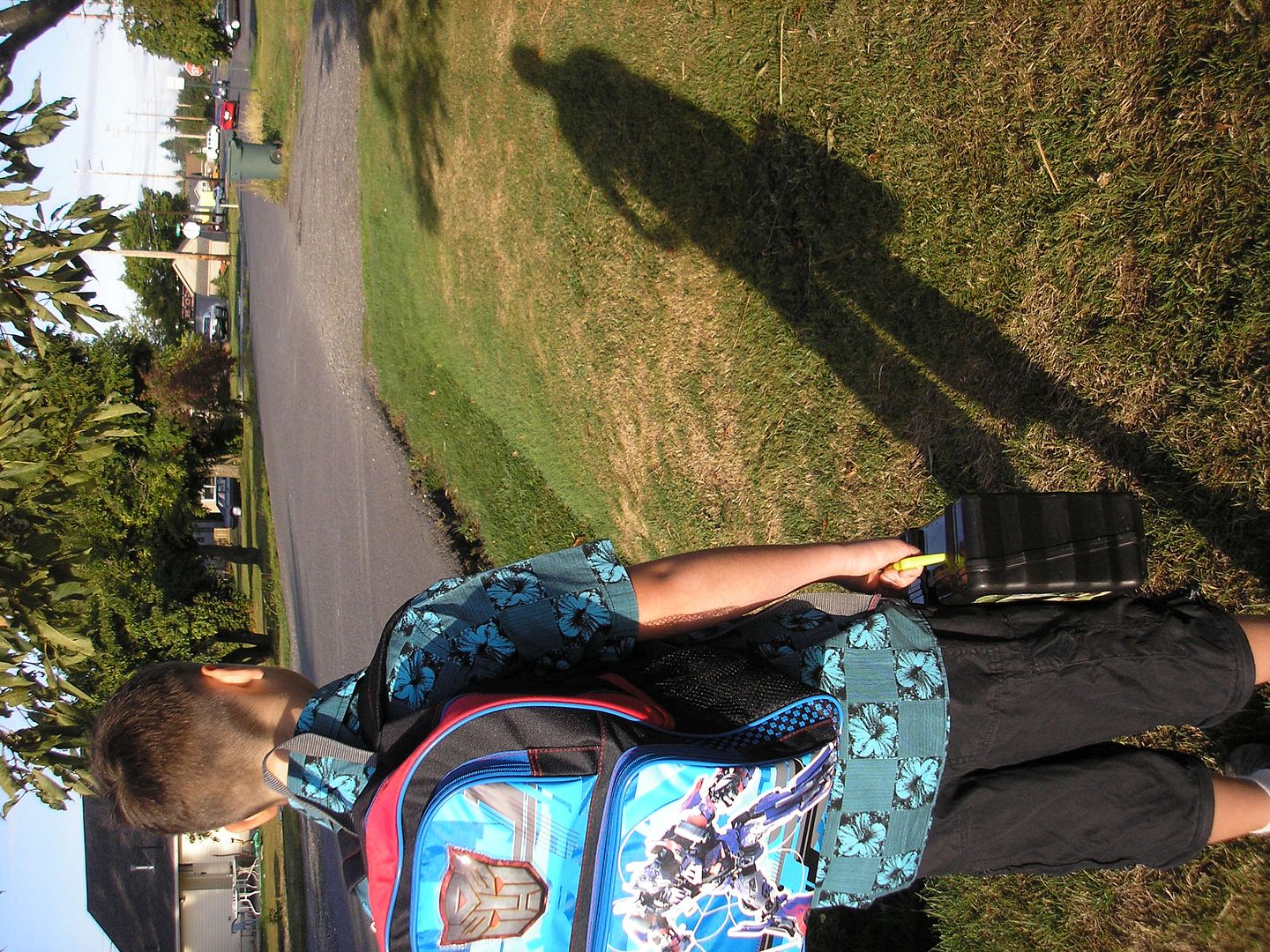 Getting goofy and bored because the bus was late...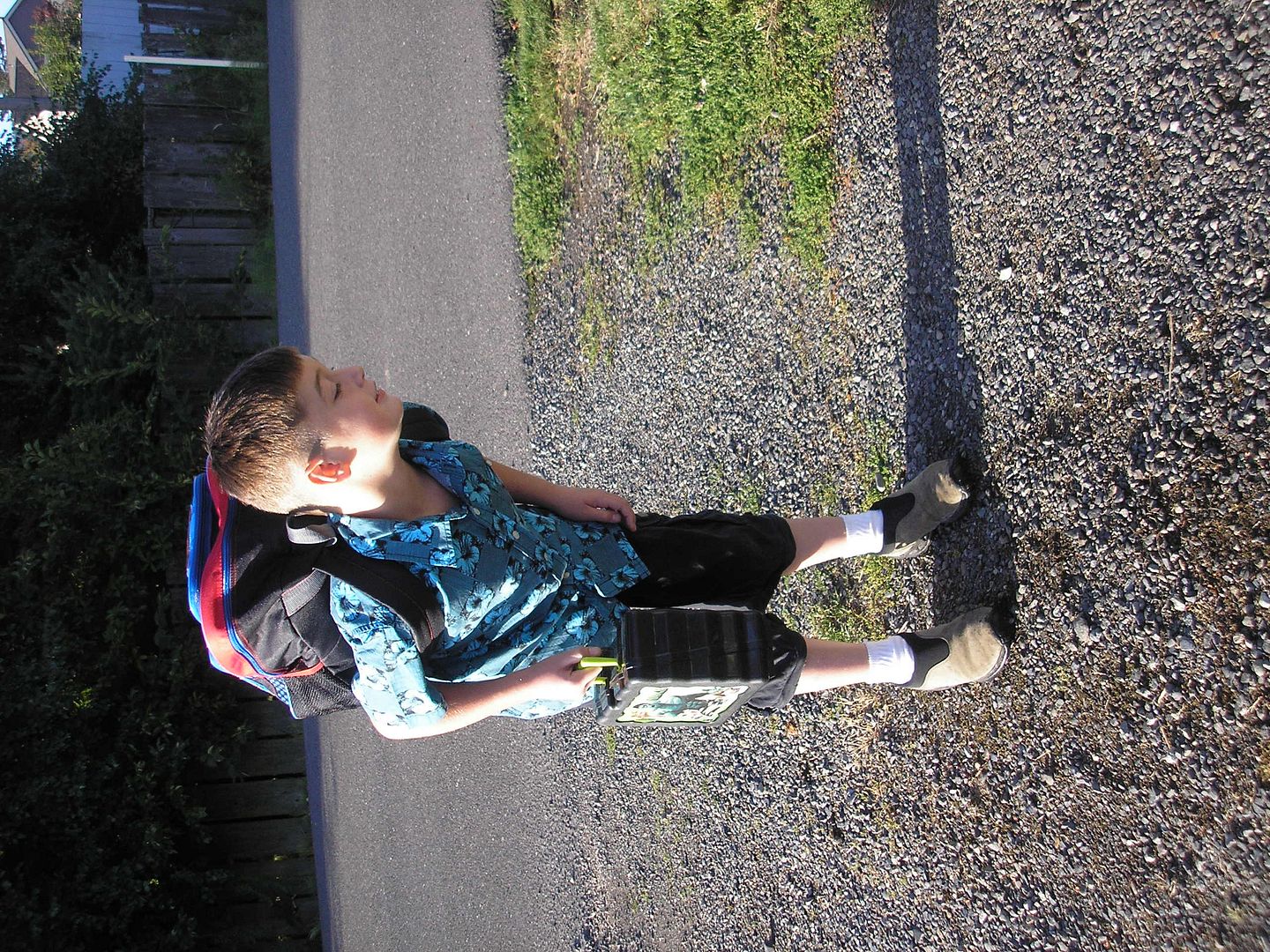 Isn't he so handsome??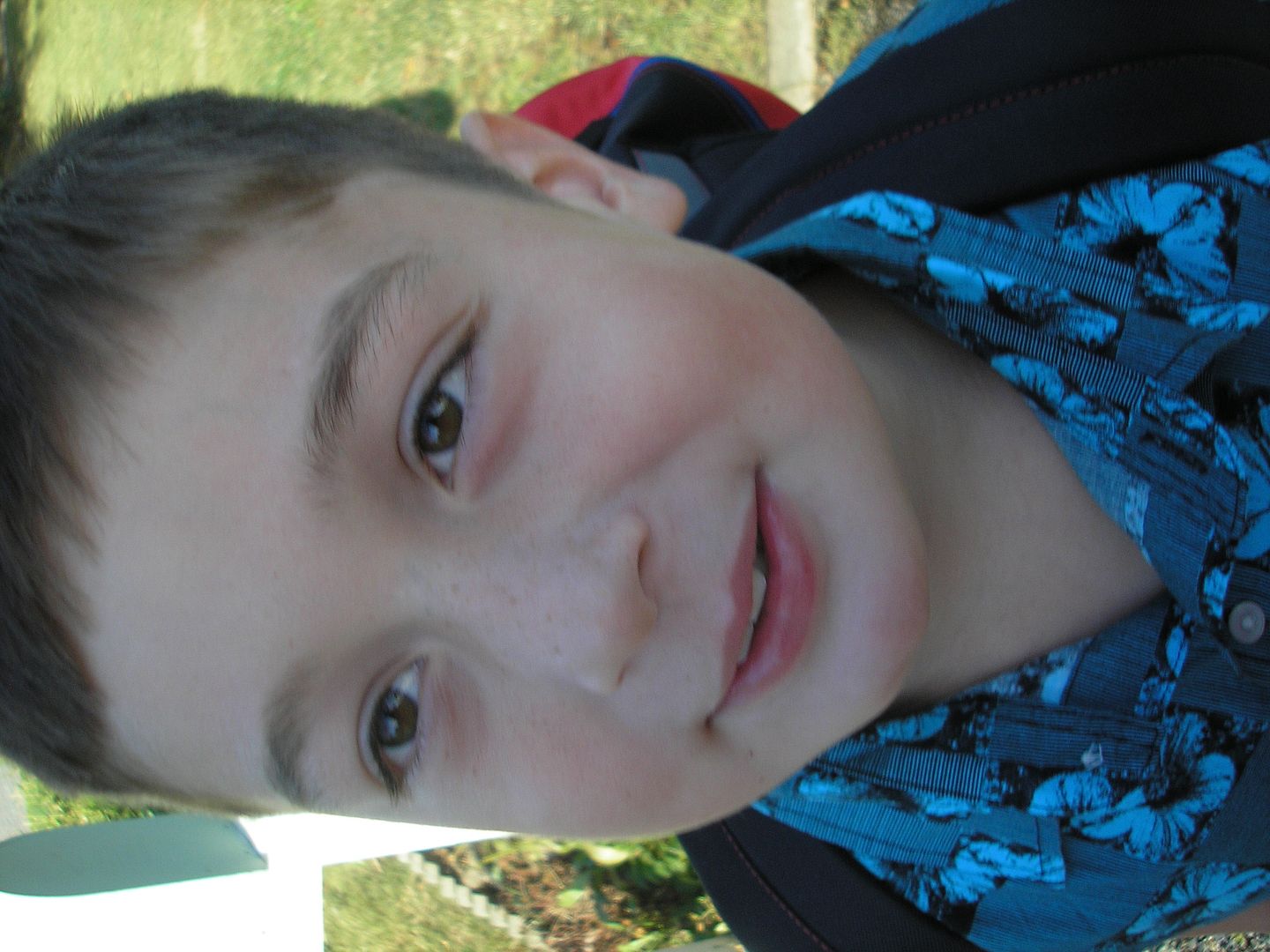 "Is the bus here yet, Mom??"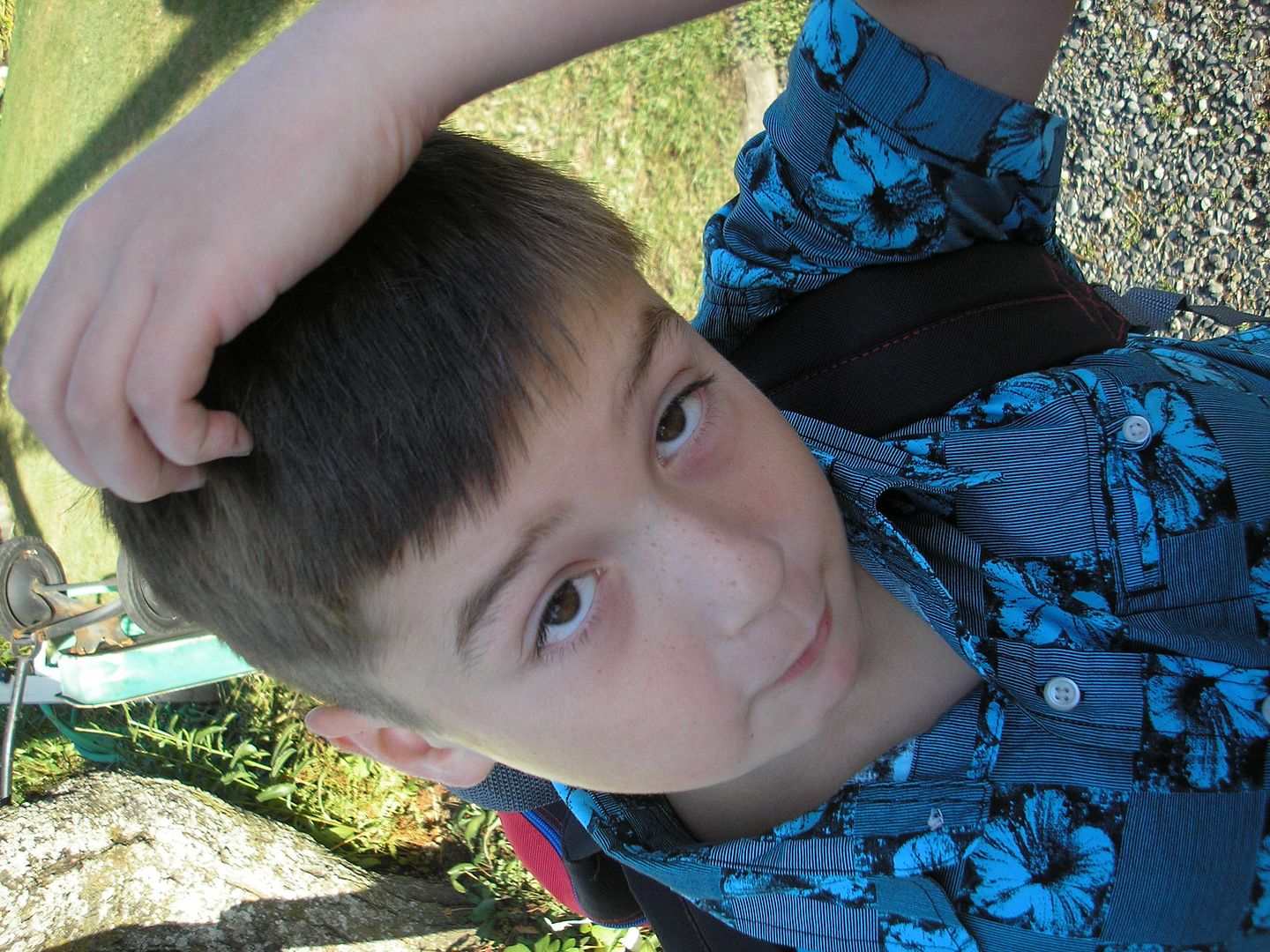 More handsomeness..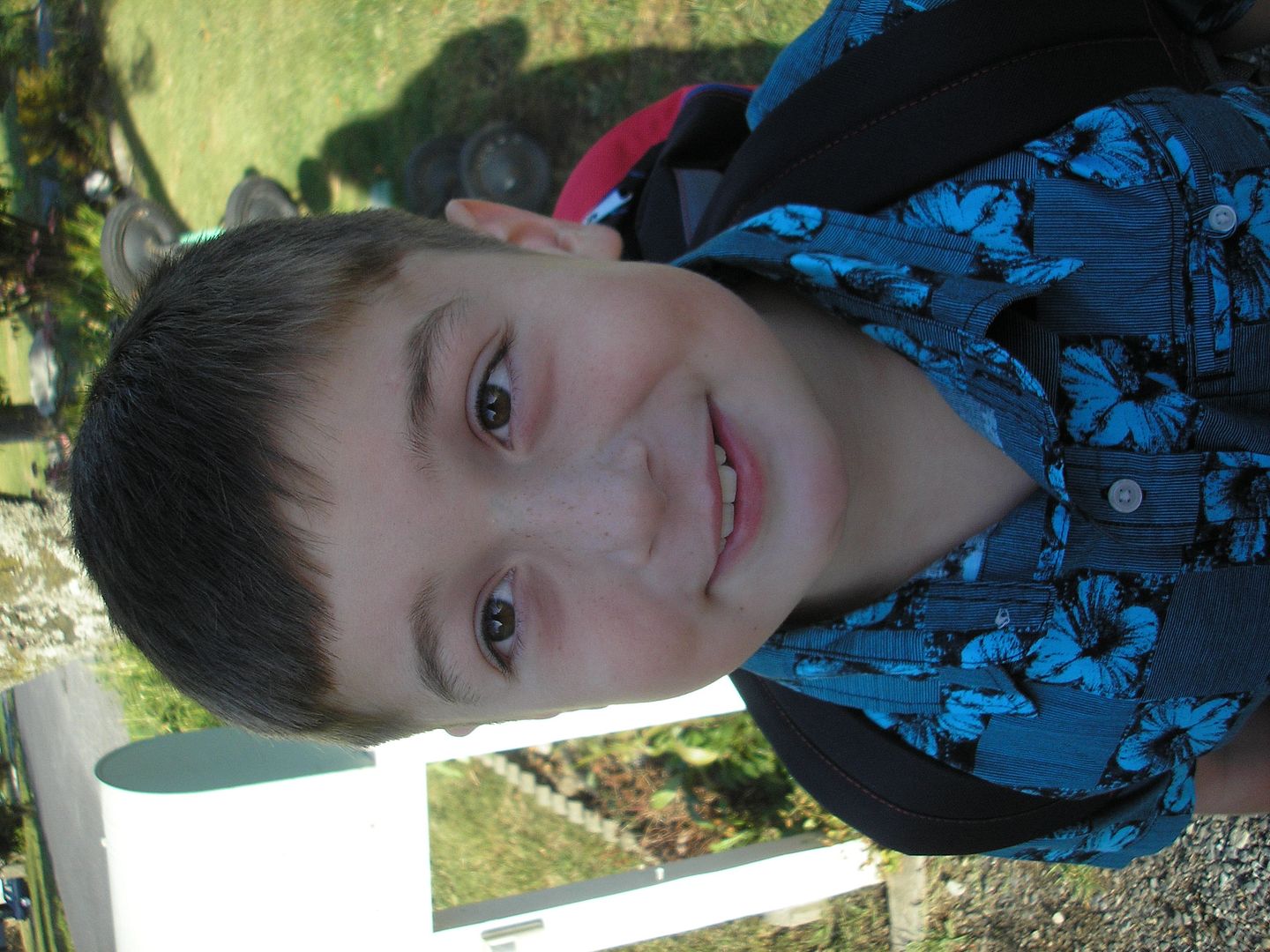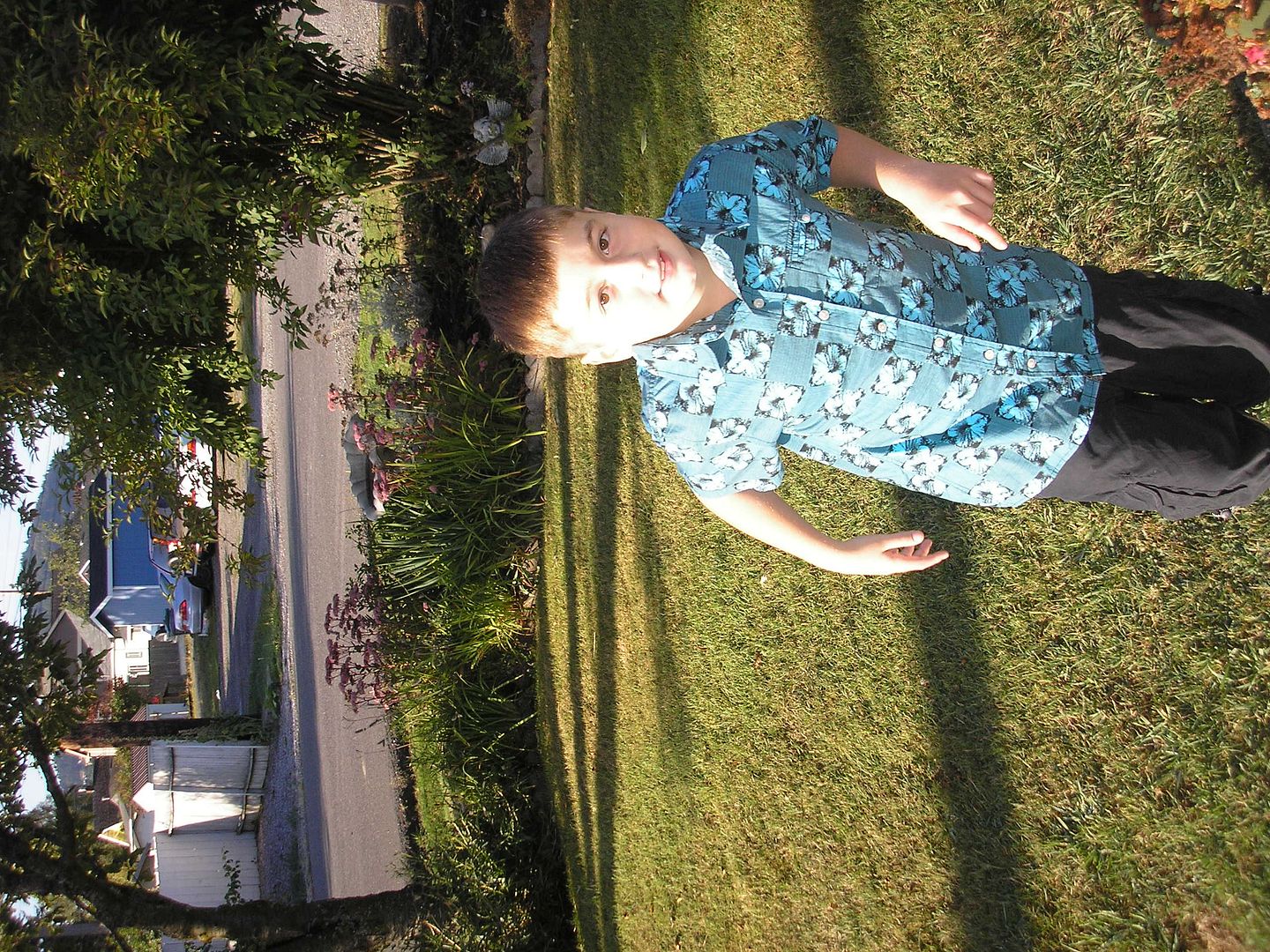 It finally got there at 8:43!