So it finally had to happen, it rained during a birthday party! Ever since Aaron was born, we have had good weather for both kids' birthdays until today, but it was still ok. Well, if you consider 80 degrees and raining ok, ugh.
The birthday girl is four! (Well, on Tuesday anyways, lol)
My friend Dyona's daughter, Senna, with Adrian.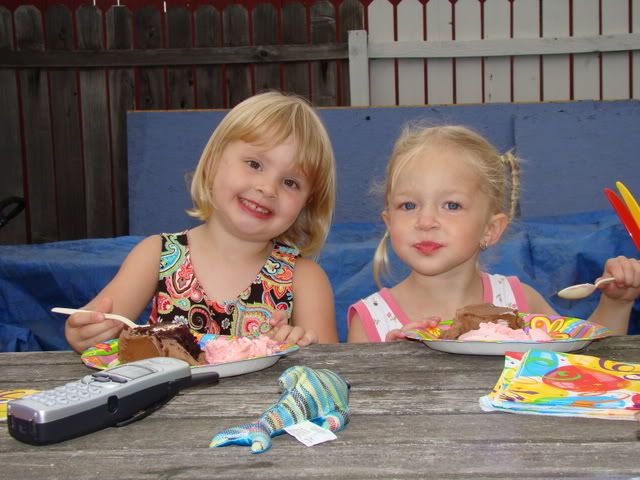 One of the princess outfits she got today!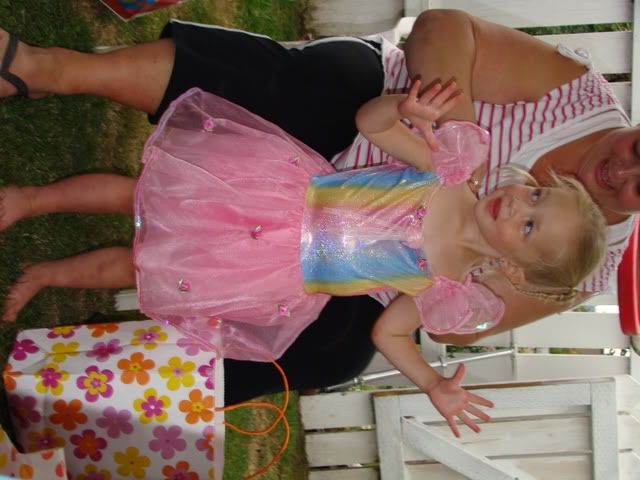 Pretty Girl!
She got some markers and they sure were a hit!