I made this little 'purse' for my daughter's Kindergarten teacher. I almost kept it, it turned out so nice! I have been admiring
THESE
cards by
Jennifer McGuire
forever, and I ordered the
stamp set
for it just to make them. I found the purse
here
, but modified it to fit my cards, which are 5x7.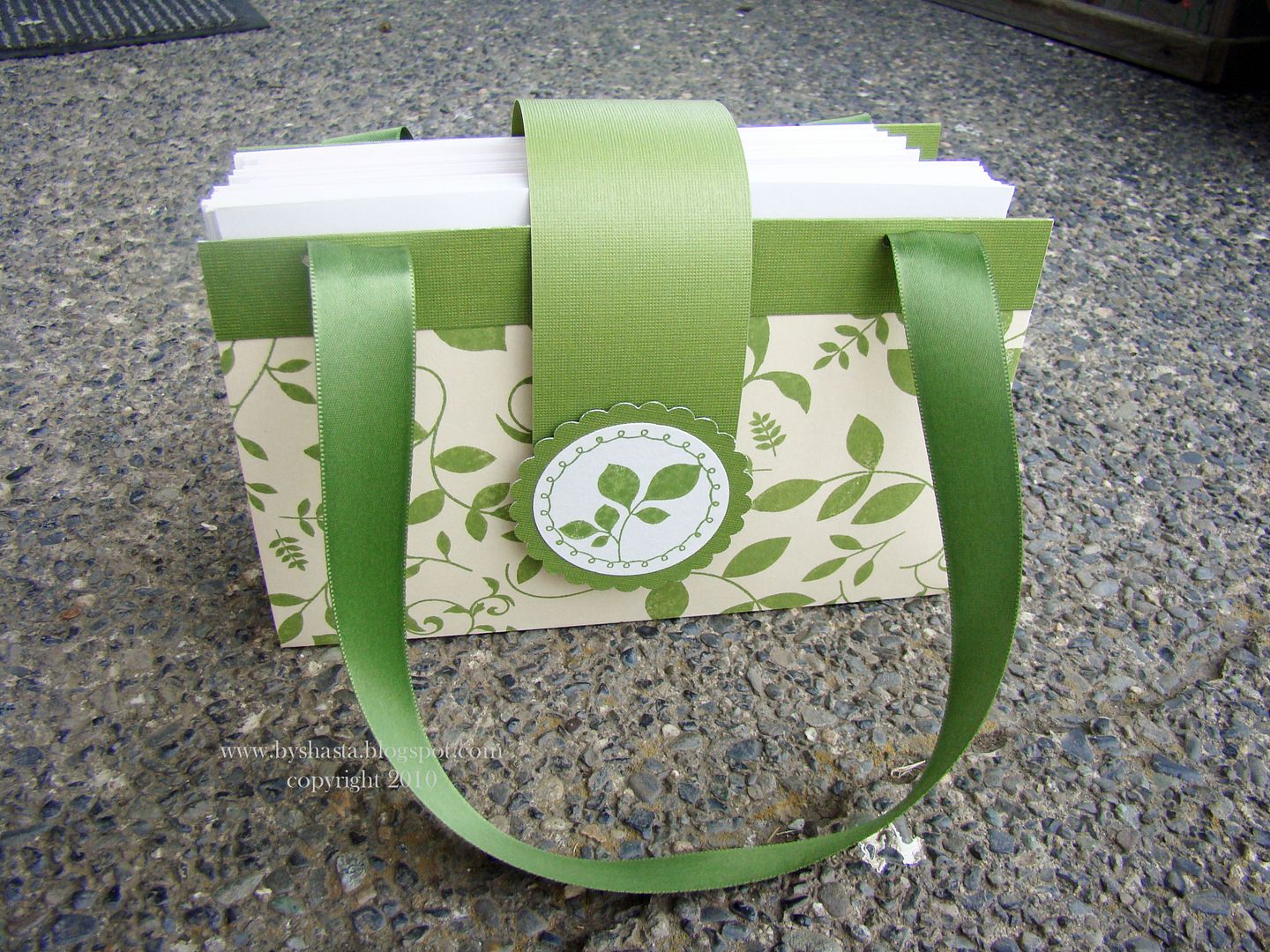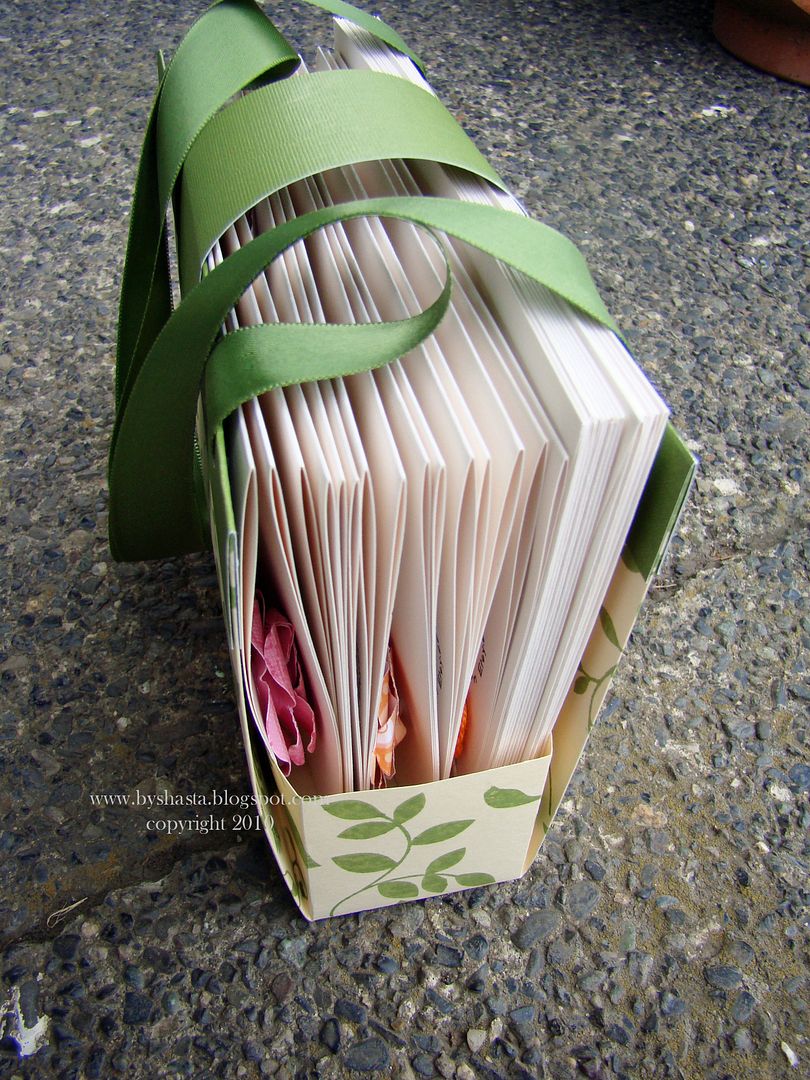 I made the box out of a 12x12 piece of cream cardstock, and then stamped the leaves all over it. I used the same pattern as the link above, just changed the measurements to fit my cards. The score lines are at 2" and 10" on one side, and at 5" and 7" on the other side. The 3 green pieces (two end flaps and enclosure flap) are all 8" x 2", and the 2 ribbon pieces are approximately 14" long. I used a 2 inch circle punch and a slightly larger scallop punch for the medallion, and another
PTI set
for the loopy border.
Now on to the cards! Some of the handmade flowers I already had, some I made on Monday afternoon. I had fun hunting for just the right crocheted flower tutorials, and ended up finding a few that I liked.
These pink felt flowers are from a
PTI die set
, Beautiful Blooms #2, and then I sewed the pearl beads on. The purple crocheted one is from
here
. I loved this video tutorial because it went step by step, and I was able to pause it and do a few stitches, and then watch some more.
Very
good tutorials, and she has LOTS of them. If you are familiar with crocheting and know what the stitches are, then you can follow along very easily. If not, then she has lots of videos showing stitches too! The fabric flower is cut with the same PTI die set (3 layers of the largest flower) from some fabric scraps I got at Joann's ages ago.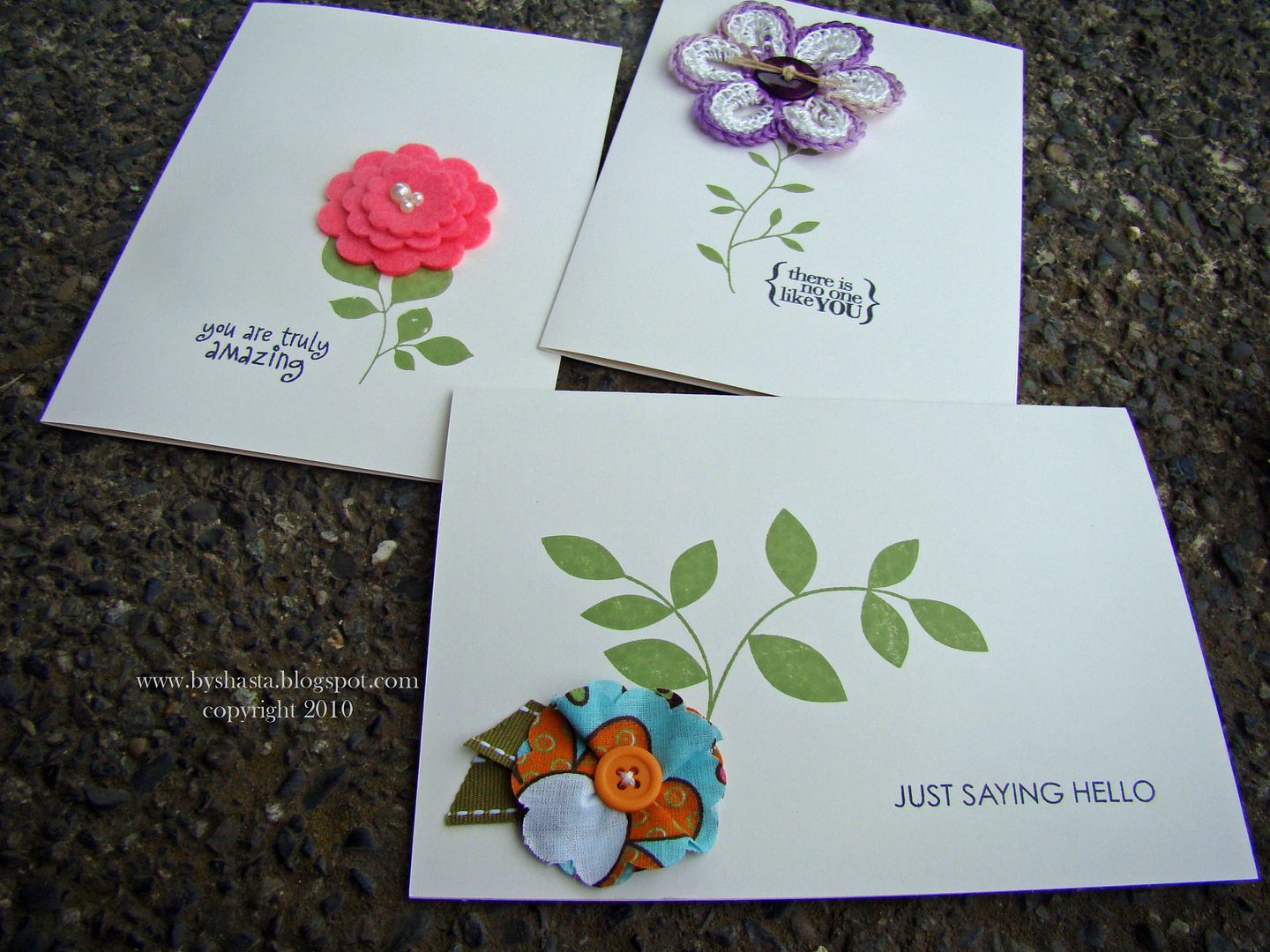 This crocheted flower is from
here
, the 4th pic down (Coreopsis Flower), and the felt pink one is another PTI die, Beautiful Blooms #3. The orange one is the first one of
these
I made with some scraps, and glued some pearls into the center.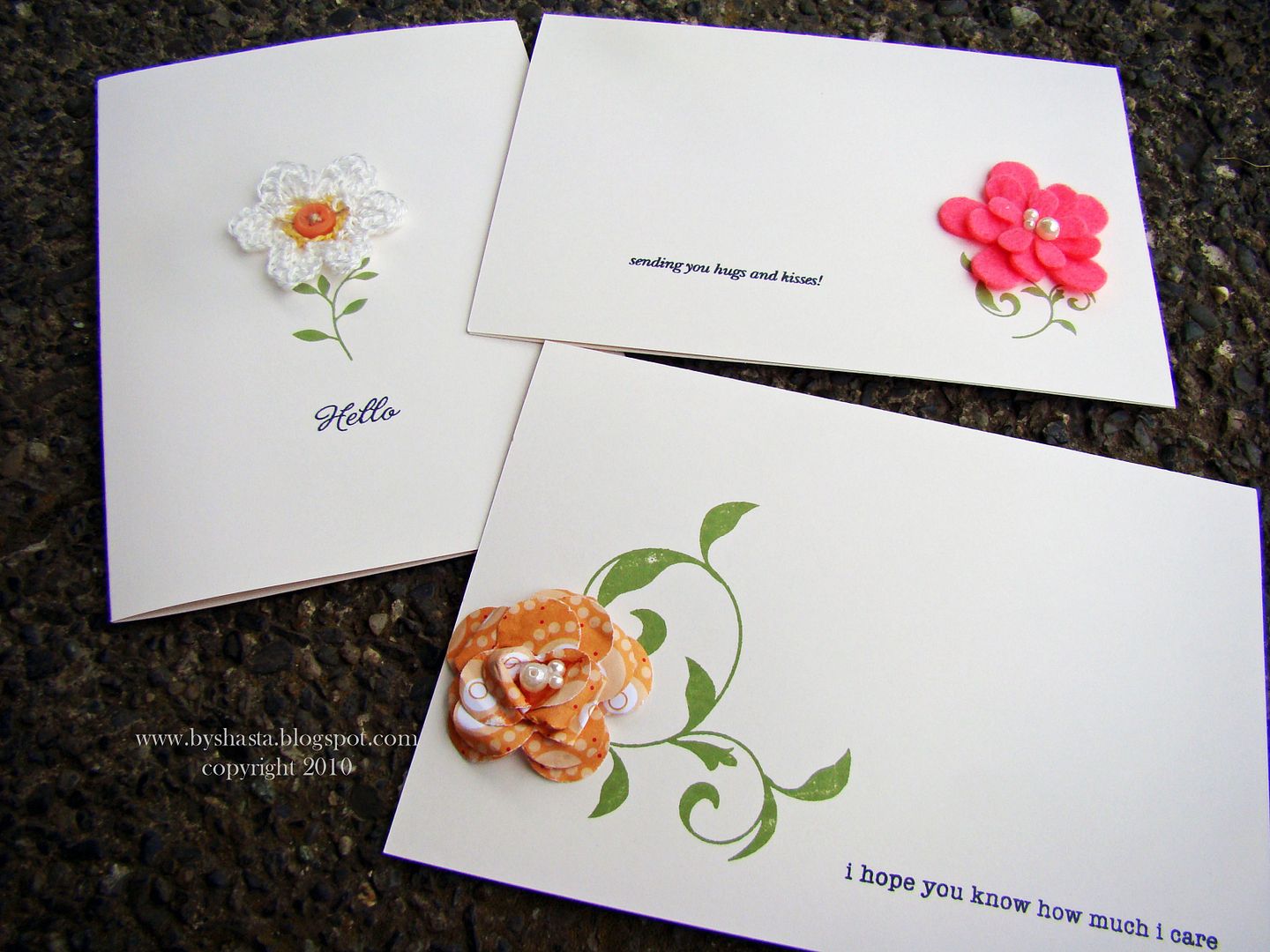 These two crocheted flowers were from the same tutorial as above, but I added a 6th petal to the white/pink one. The other one is also one I had leftover from another project.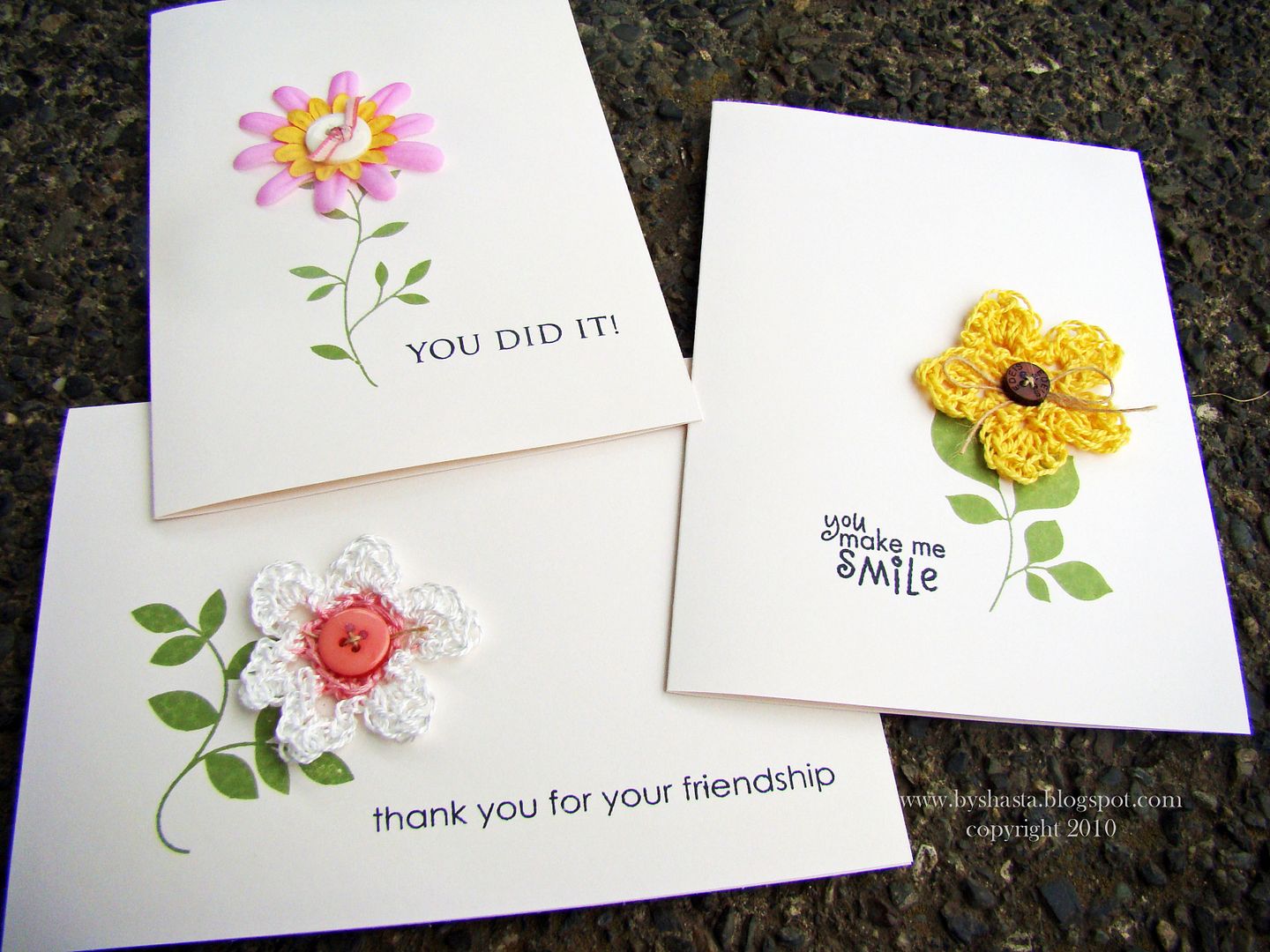 This orange one is from
this
tutorial, and the pink one was from the one above. The felt one is another PTI die, Beautiful Blooms #1.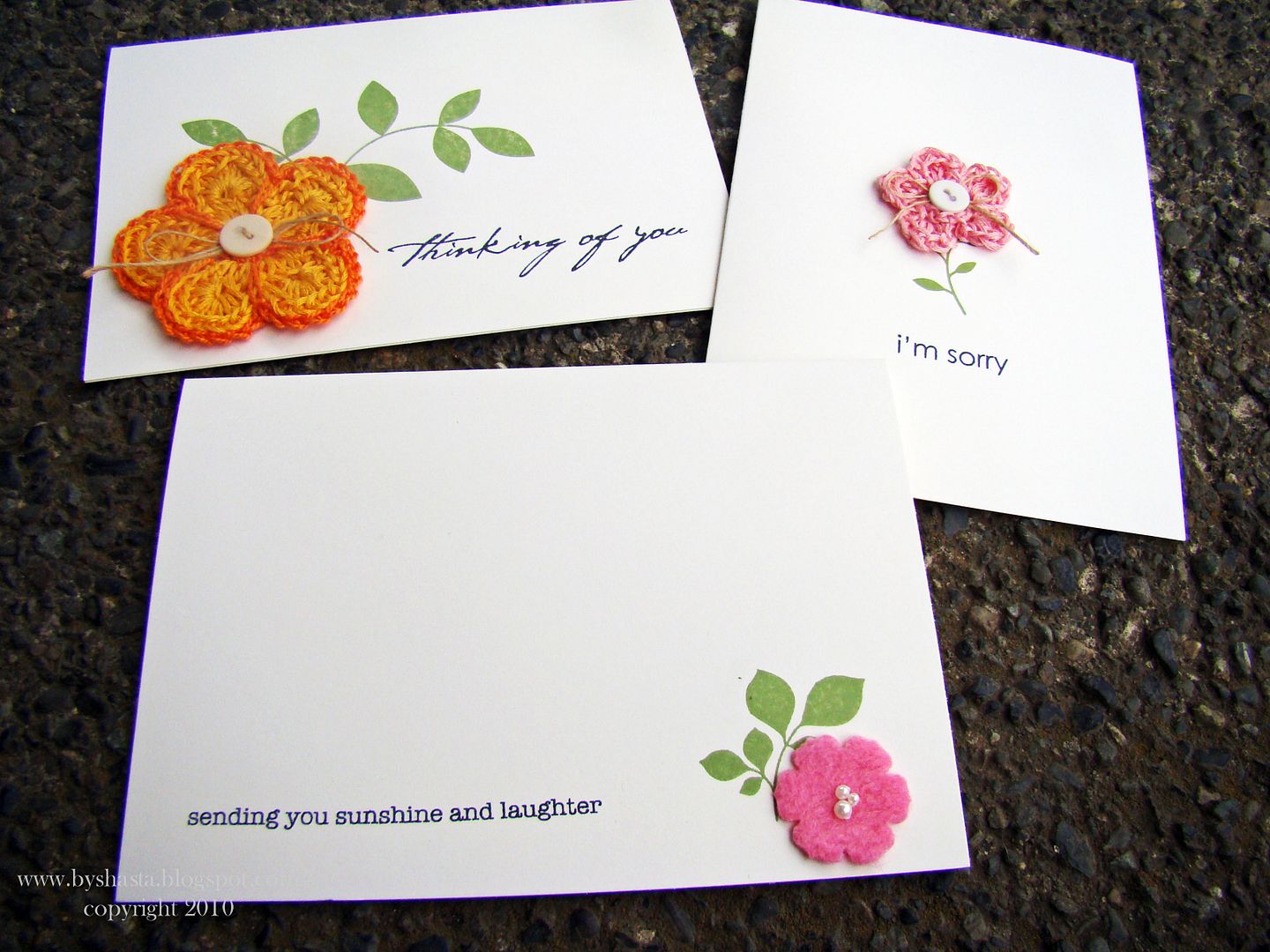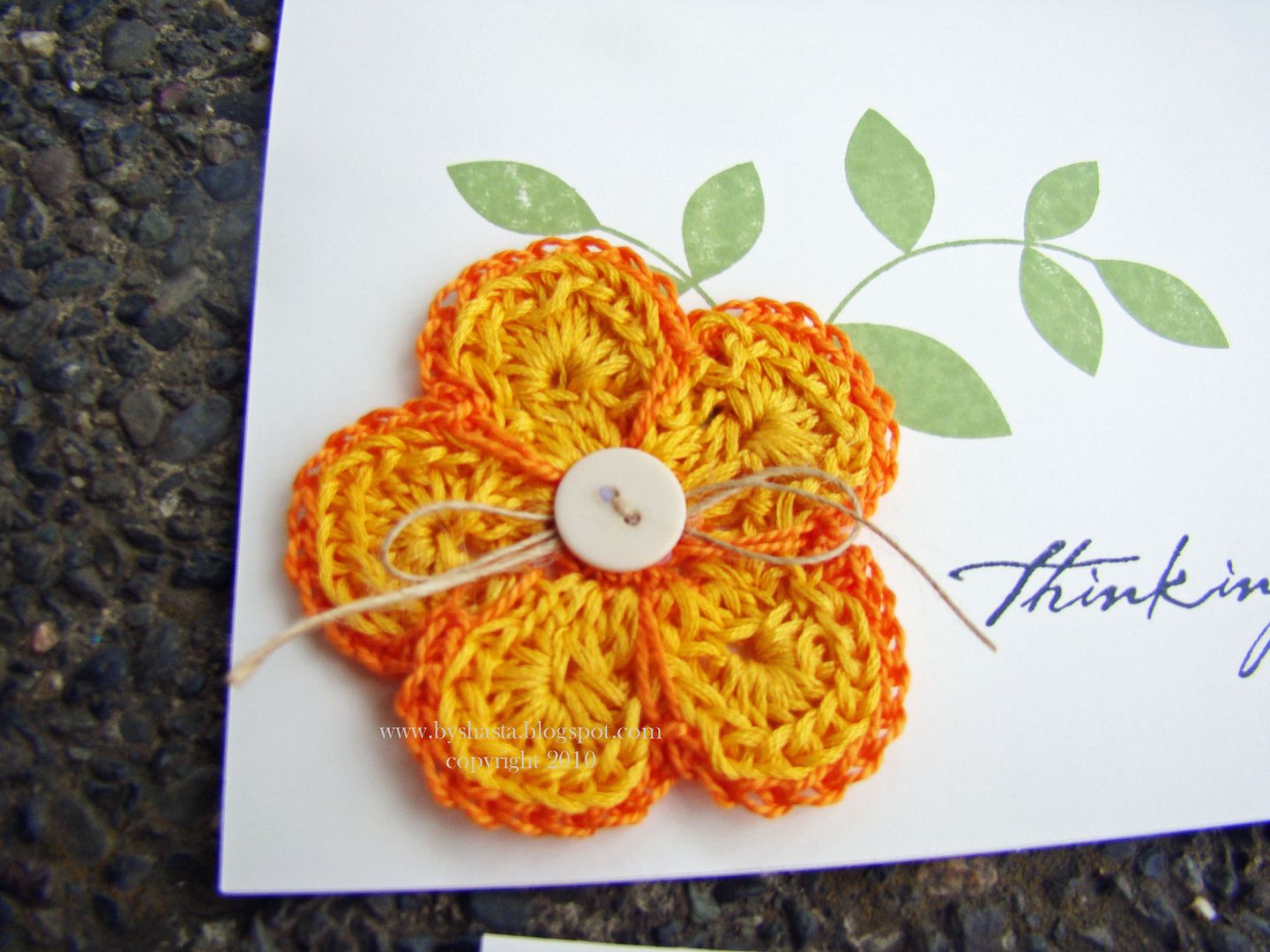 The leaves were all stamped with
Memento Ink, Bamboo Leaves
. The sentiments were from 3 different sets,
these
,
these
, and
these
.