How do you turn plain white cardstock into gorgeous flowers? Let me show ya! I found these
VIDEOS
the other day, and I used the technique in the second one, since I don't have any
Glimmer Mist
. I cut a bunch of flowers using my Cricut and the George cartridge (the flower on the bottom row almost to the end, with the shift button and the shadow blackout button pushed), enough to make 12 flowers. So 24 large, 24 medium, and 12 small shapes.
I colored them using
Tim Holtz distress inks
, 2-3 colors of ink per flower. After spreading the ink directly on a
craft sheet
and spraying water mixed with
Perfect Pearls powder
, I just swiped the flowers around in the mix. This is what they looked like after I crumpled them up and let them dry.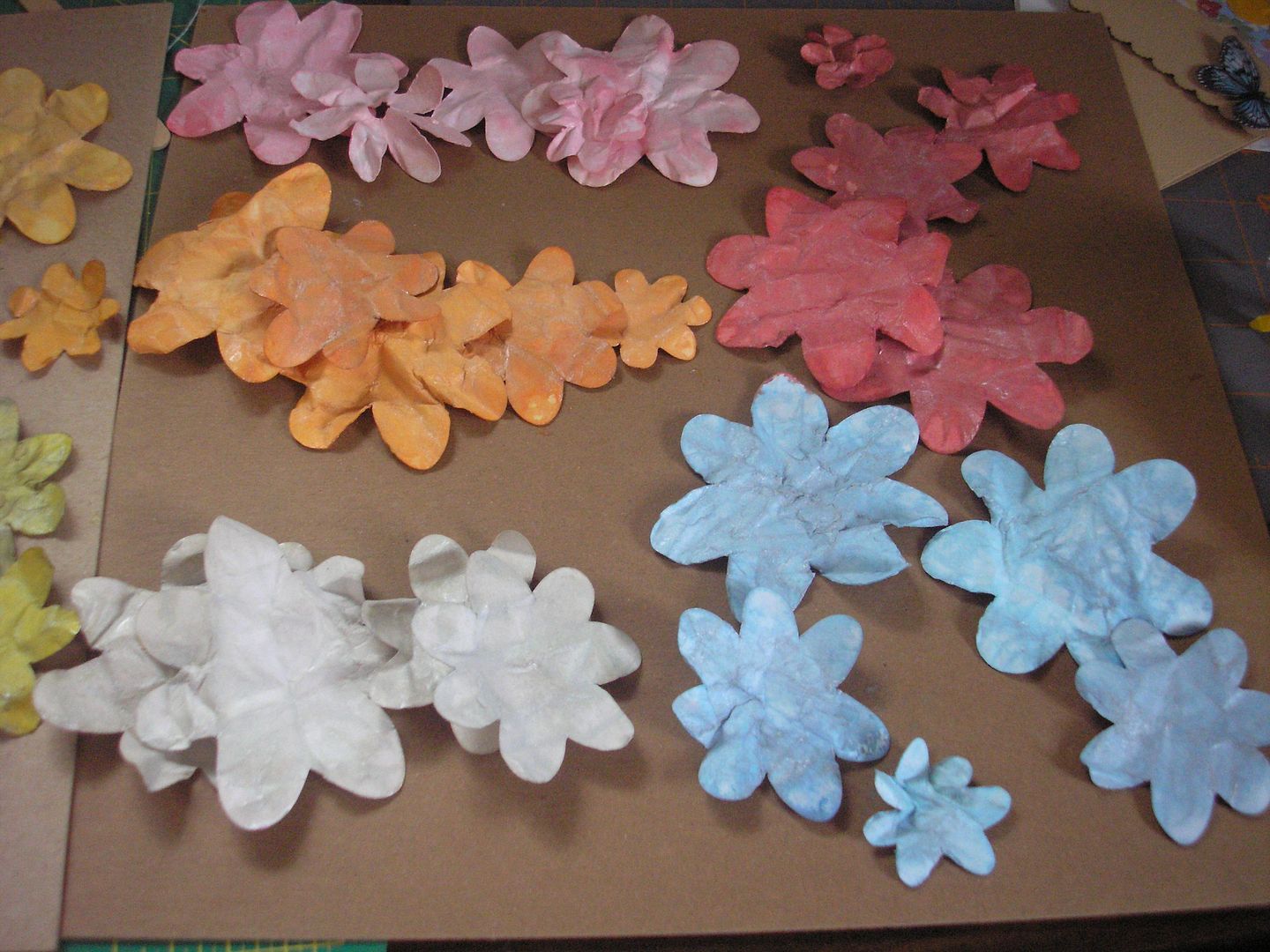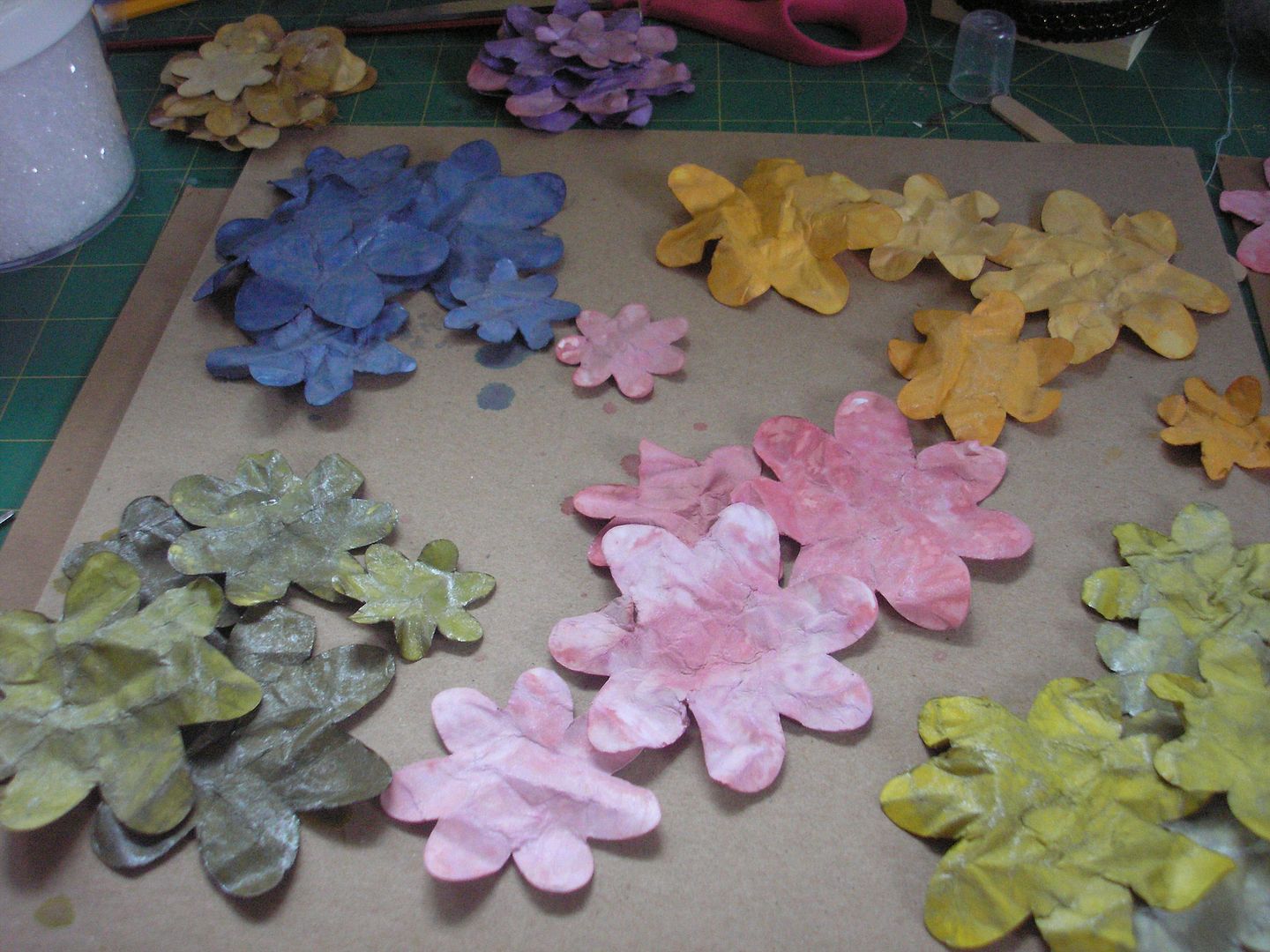 I assembled them and put either pearl beads or rinestones in the middle, and here they are. Aren't they pretty? I think so too, but they needed one more step...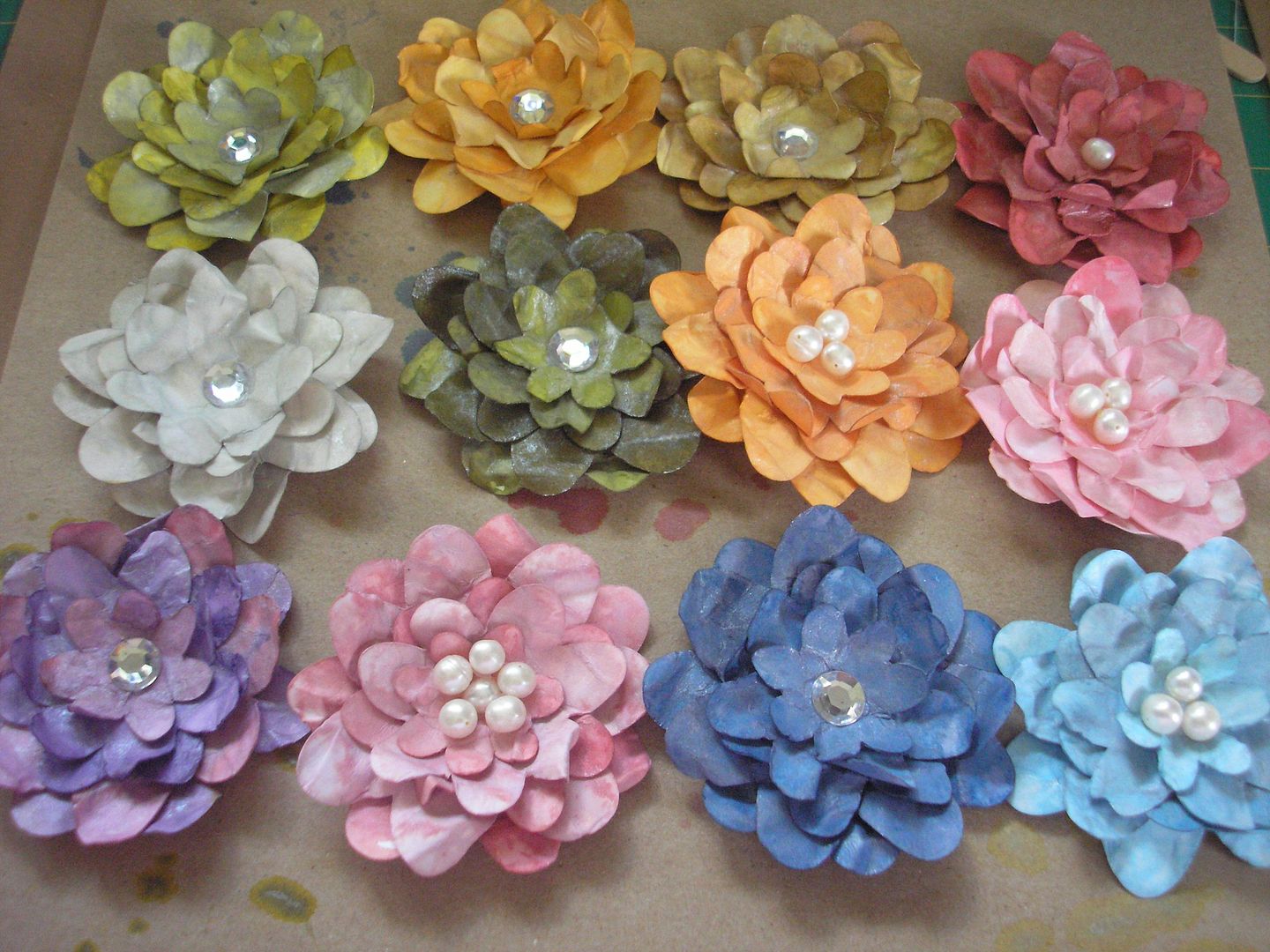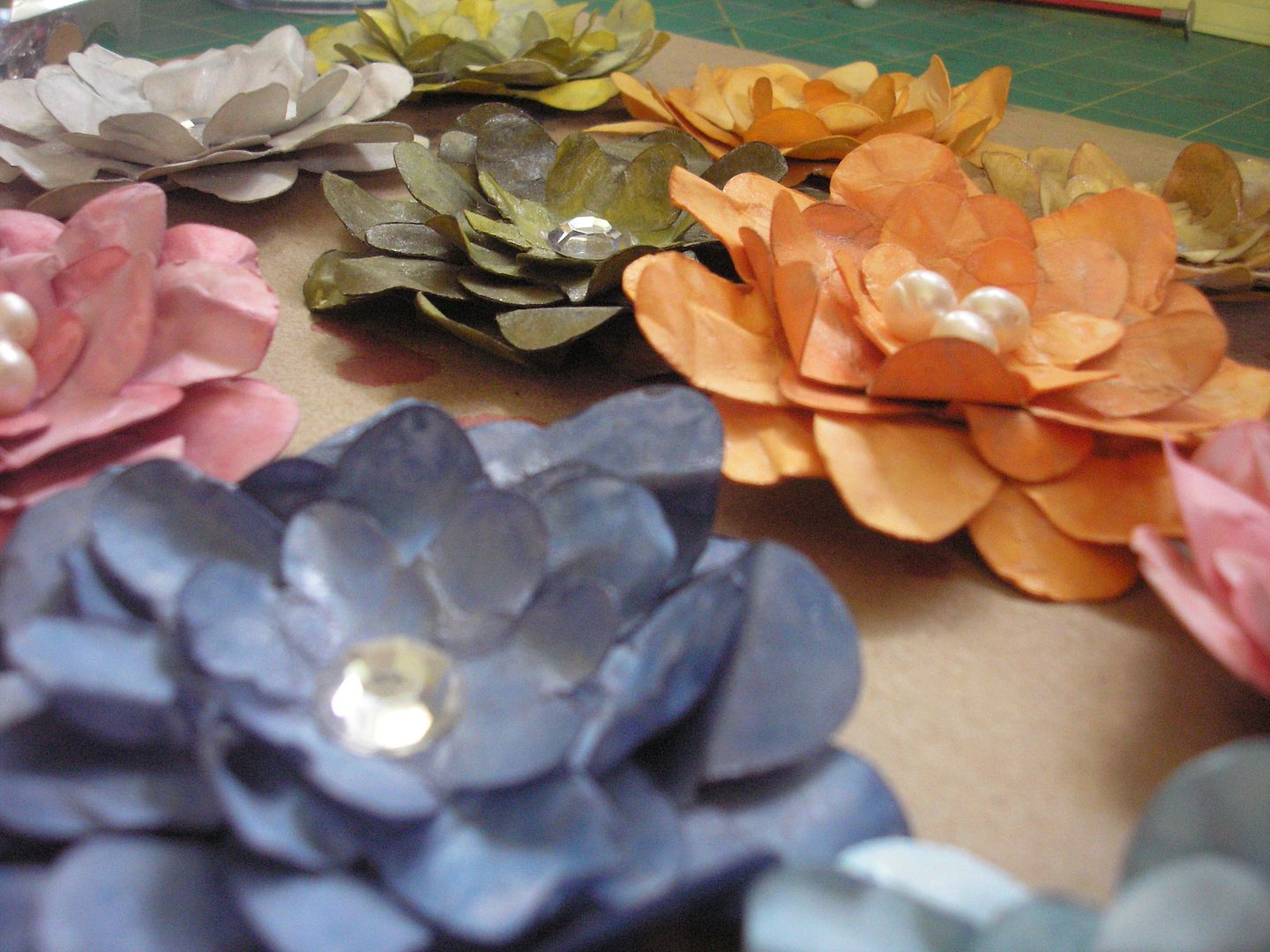 I painted some
Glossy Accents
on the tips of each petal and then shook on some
Diamond Dust
. They now have a 'sugared' look, so very cool!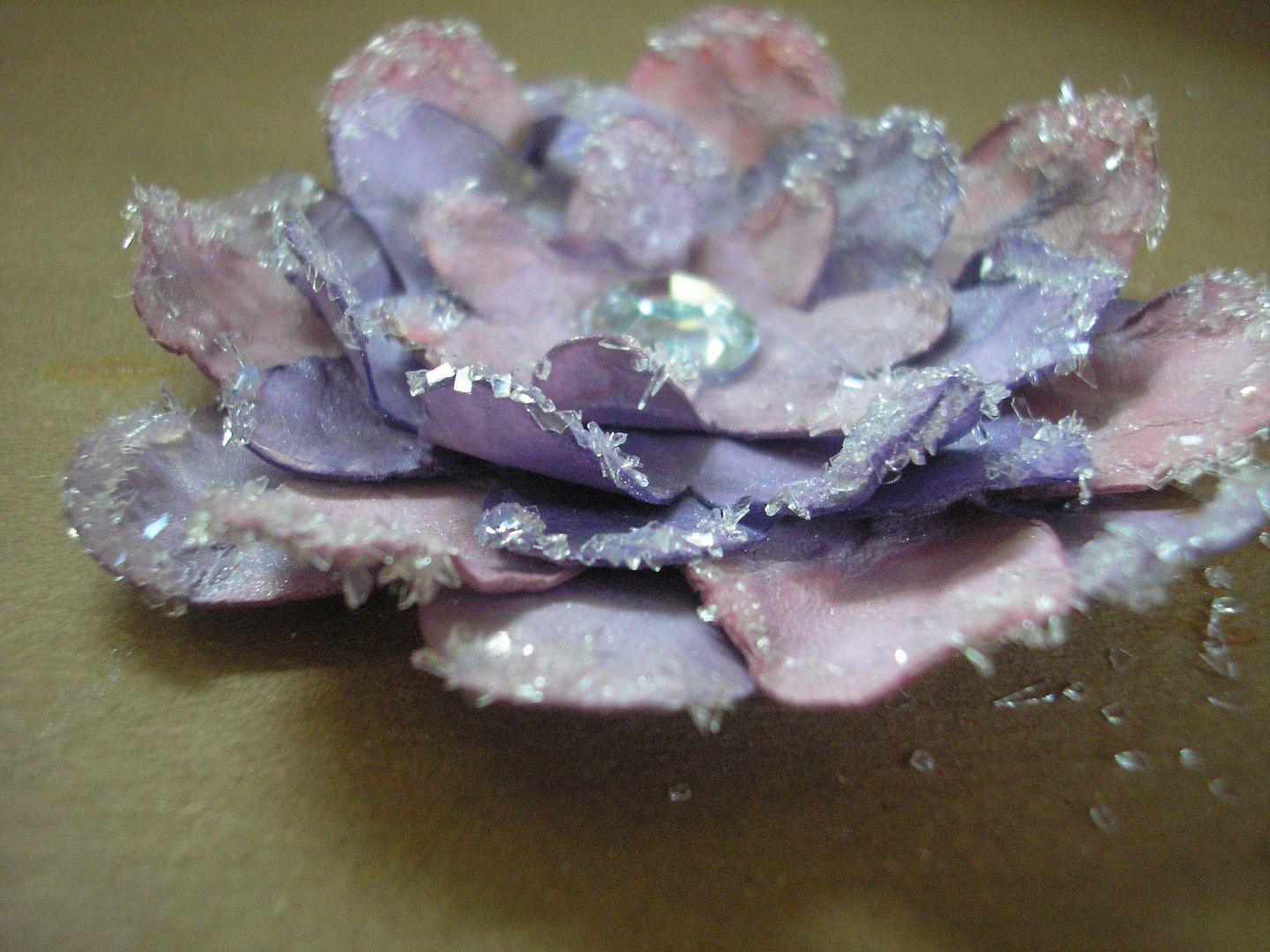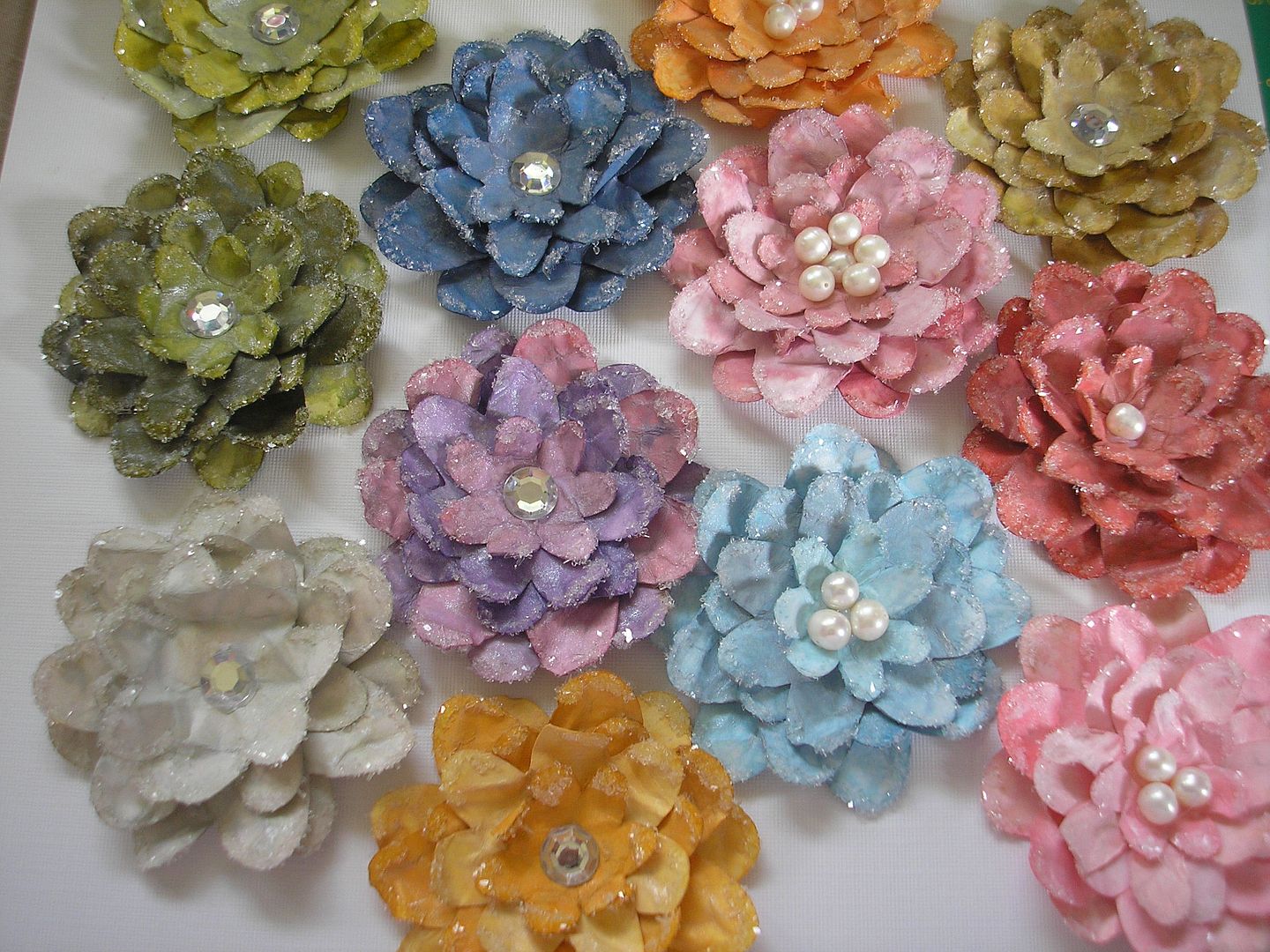 These are so fun to make, and I will be doing more! This set is in my
Etsy Shop
and the sale will be going to my
3day walk fundraiser
;)