I was inspired this weekend to make some cards!
Here's a fun slider...
Another slider...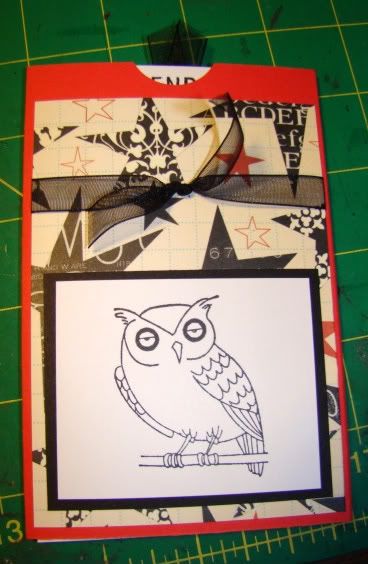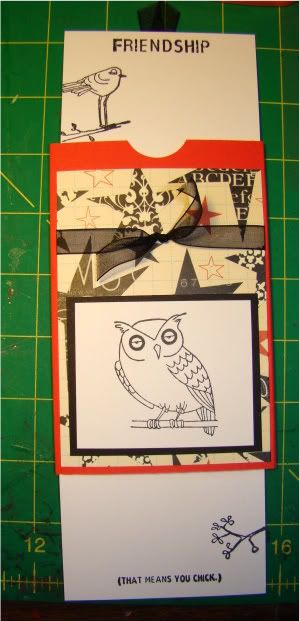 I know it is only March, but I was going through my scraps and this piece called out to me :)
A waterfall card...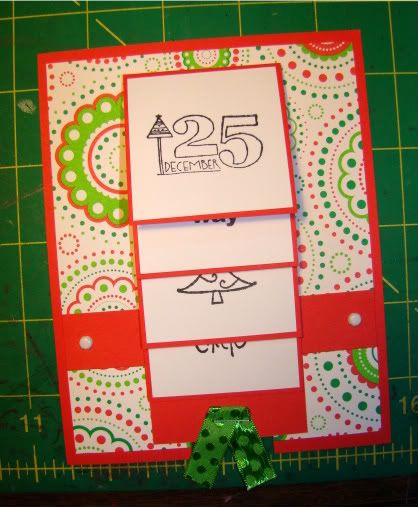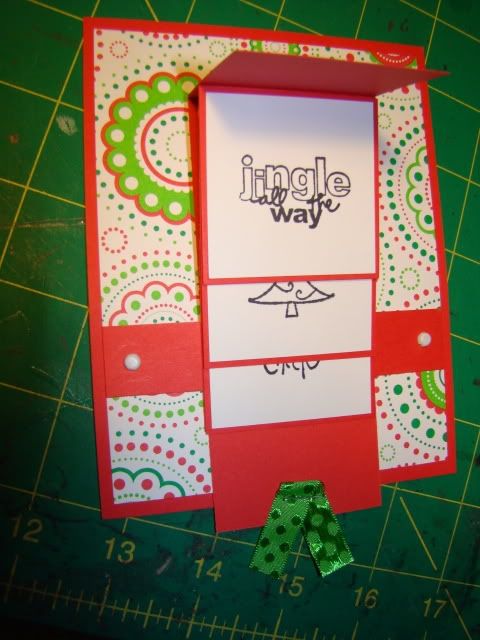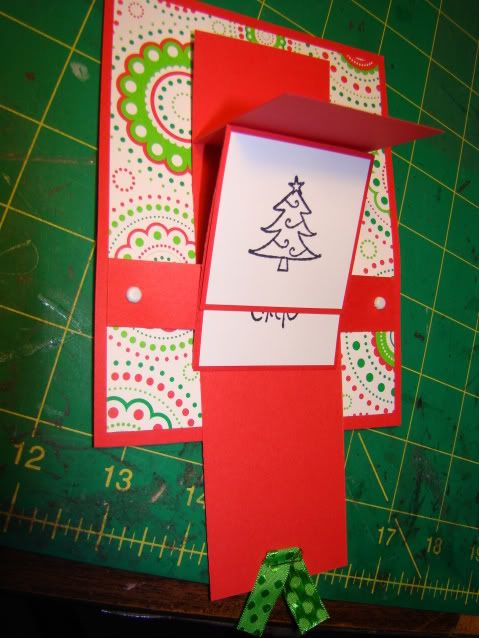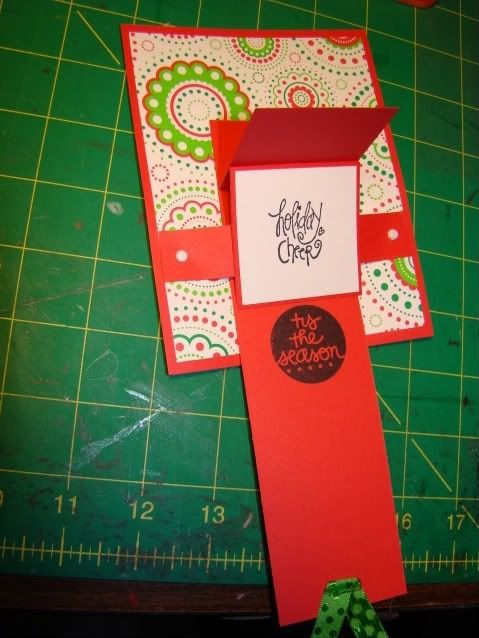 Pocket cards... This color combo looked better in my head LOL!
Two more waterfall cards...
Awhile ago I was cutting my aunt's hair (in the mall where I work) and she asked me if there was any good place in the mall to buy a birthday card. I stopped, and said, "BUY a card??? I do make them you know." She laughed, and I told her I would make her some.
So a while later I gave them to her and she turned them over to look at the back, and asked me if I had a stamp. I didn't, and told her so, and she said she was going to give me a GC to go buy one So here's the one I ordered, and it only took 5 days! I got a little bitty one, about 1" across, for the back of cards, and a larger 2 1/2" one for tags. Thanks Aunt Julie!