I decided to make some Project Life style cards with the ton of Disney leftover pieces I have accumulated... There are 3 4x6 size and 17 3x4 size cards, and are all double sided. I used mainly a combination of Simple Stories Say Cheese
1
&
2
and
Echo Park Magical
papers (plus stickers and embellishments from both lines), and a few other coordinating scraps and embellishments from my stash. The base cardstock is 4 different colors, black, white, kraft and red. These are not totally flat, as there are chipboard frames, jewels and other embellishments that are popped up on dimensionals to stand out a little bit, but they are not overly bulky. All of the frames are glued down with the tops left open so as to enable you to add a tag or photo inside. Some of them already have a tag inside, but not all.
This first set of 3 is the 3 4x6 sized ones.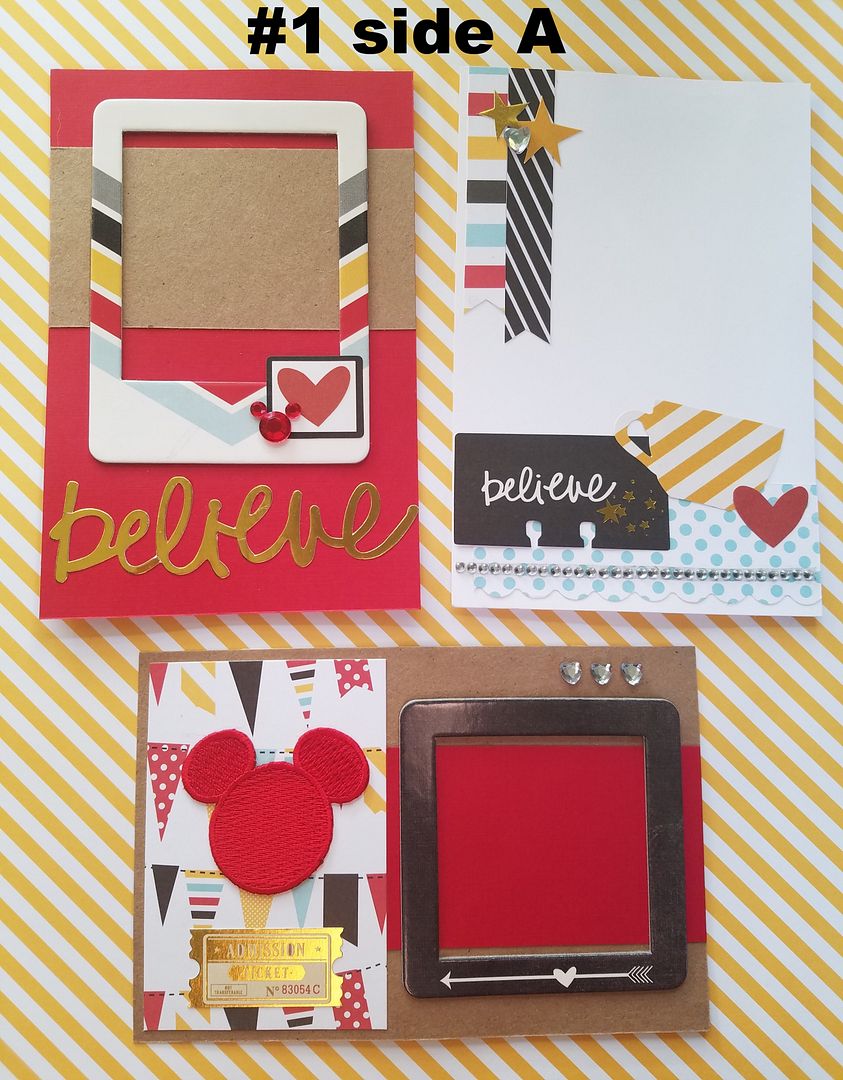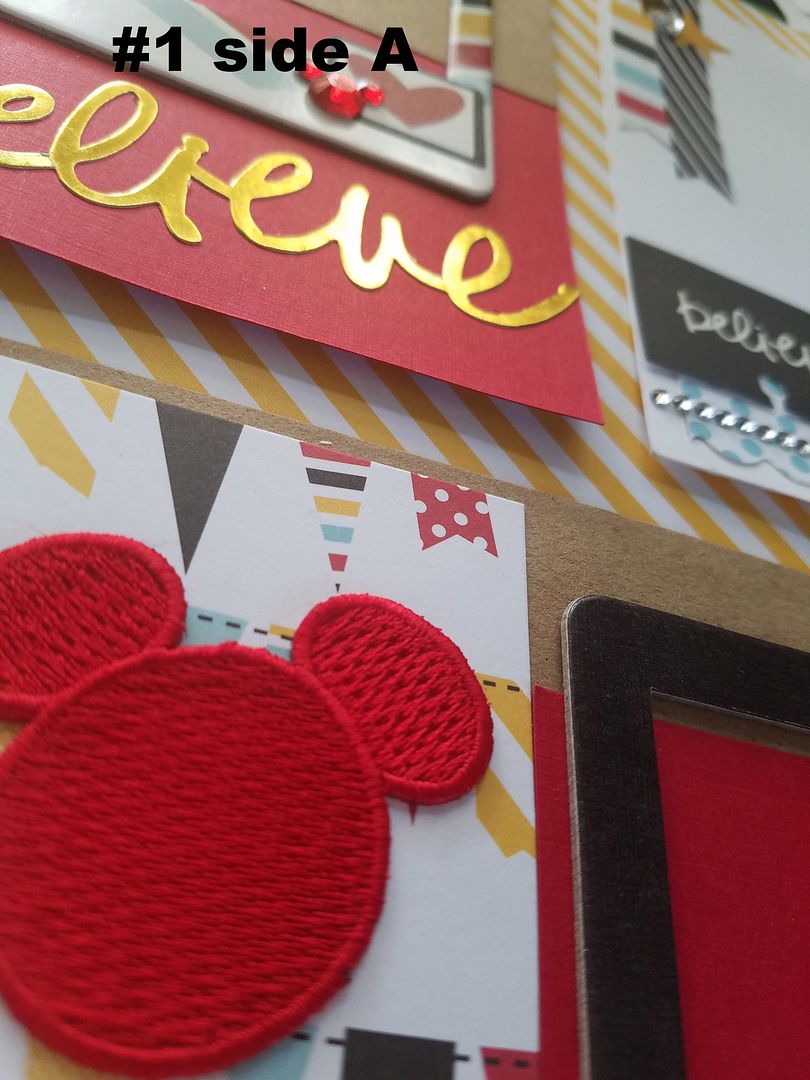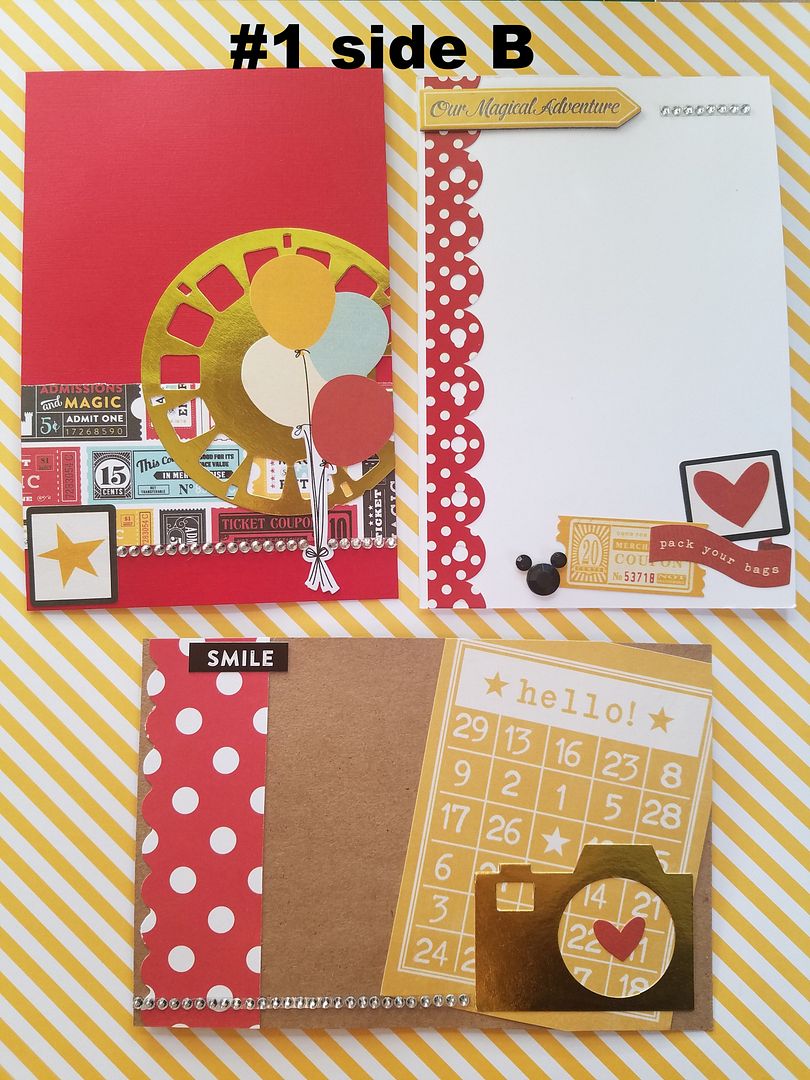 All of the rest are 3x4 size.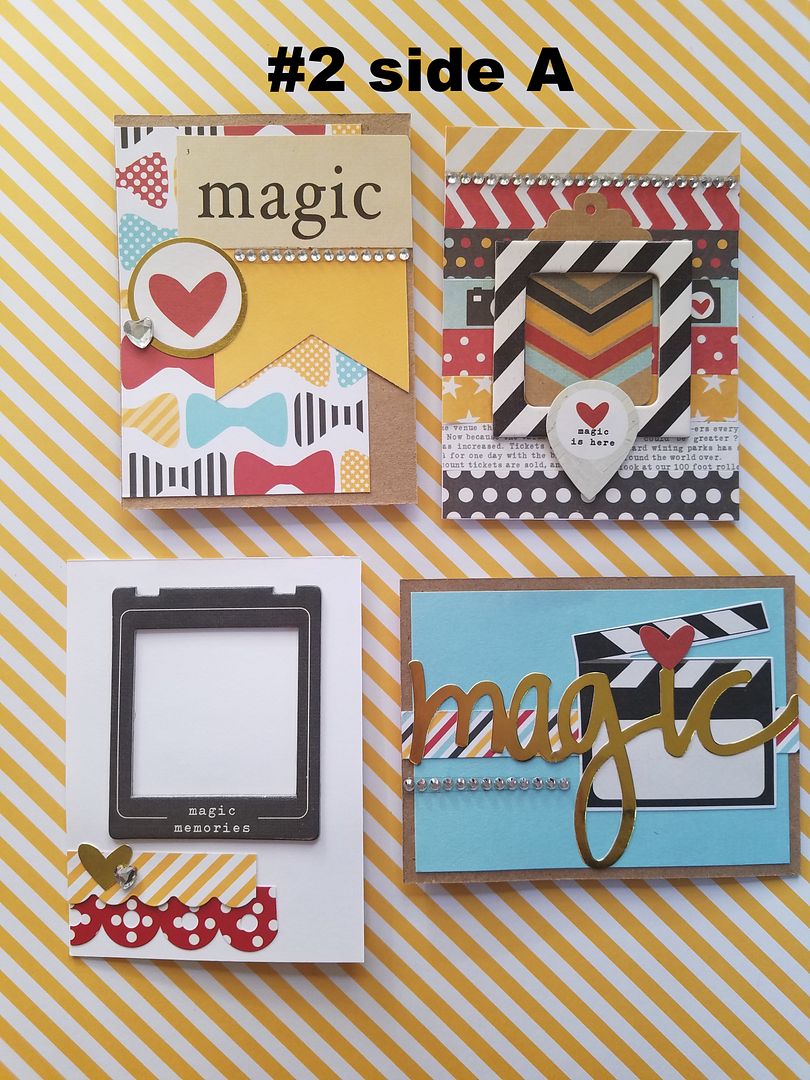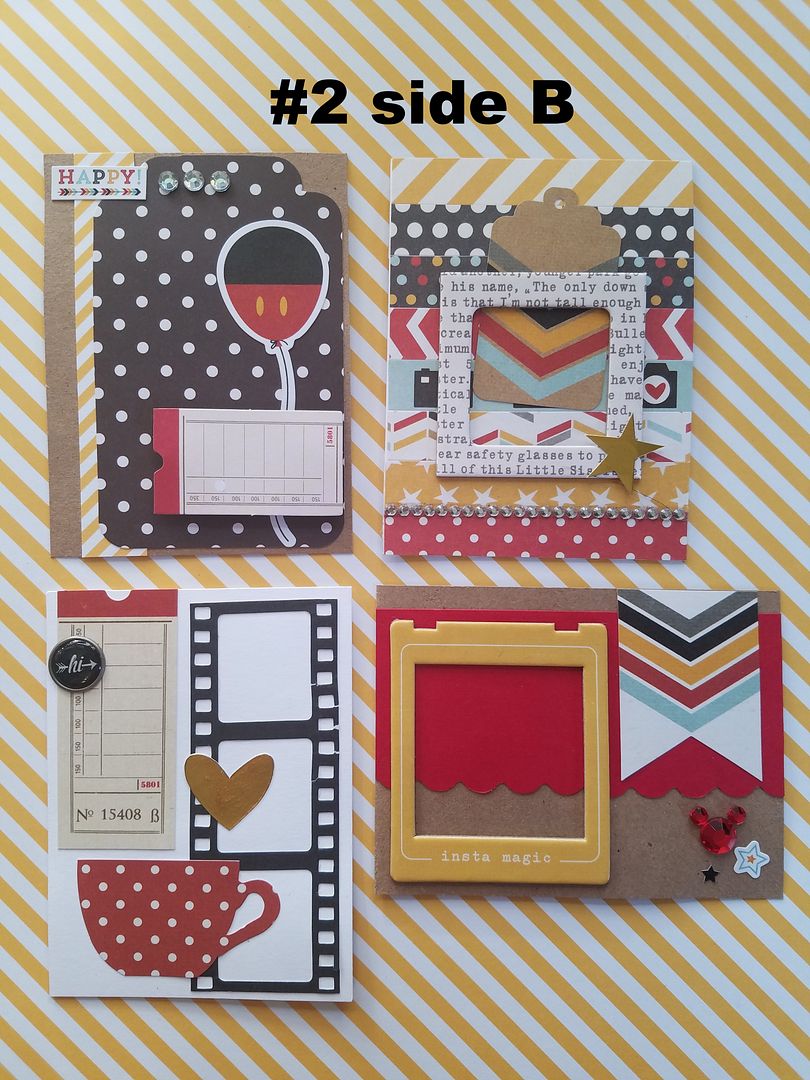 Set #3 is stamped with lines for journaling on both sides.