I have been on a watercolor kick lately and made a bunch of beautiful cards, plus a few more with some new Stampin Up! products that I bought. I used a variety of embossing folders on watercolor paper, and a mixture of Tim Holtz Distress Inks, water, Perfect Pearls powder and good, old fashioned Crayola water color paints.
I didn't take close ups of all of the watercolor ones, but they were all basically done the same way. I roughly painted them first, then sprayed the whole thing with the pearlized water, and then used my heat tool to speed up the drying process.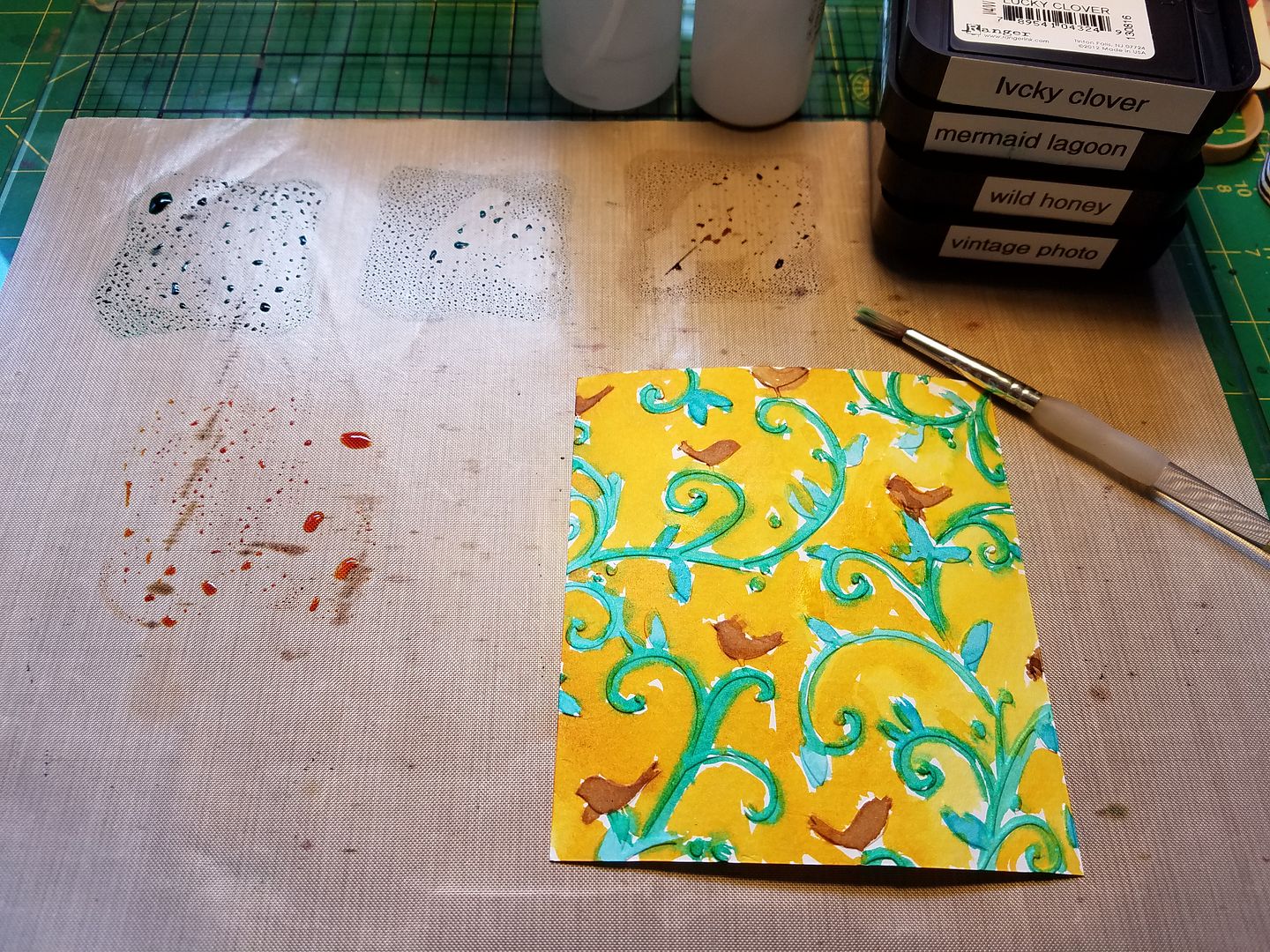 This is what they all looked like after they were dry.
I matted them on a simple black mat and kraft base, and added a banner and sentiment.
This one with the clouds, I added some Glossy Accent raindrops.
This one was my first attempt at the Galaxy style background. I stamped the foliage first, then I painted the colors the same way. I spritzed with clear water, no pearl powder this time, and used the heat tool to dry. After it was dry, I splattered some of the pearlized water on for some stars. The stamping was done first, and I didn't think it stood out enough, so I went back over it with clear embossing powder, and blended the edges with Dusty Concord and Black Soot.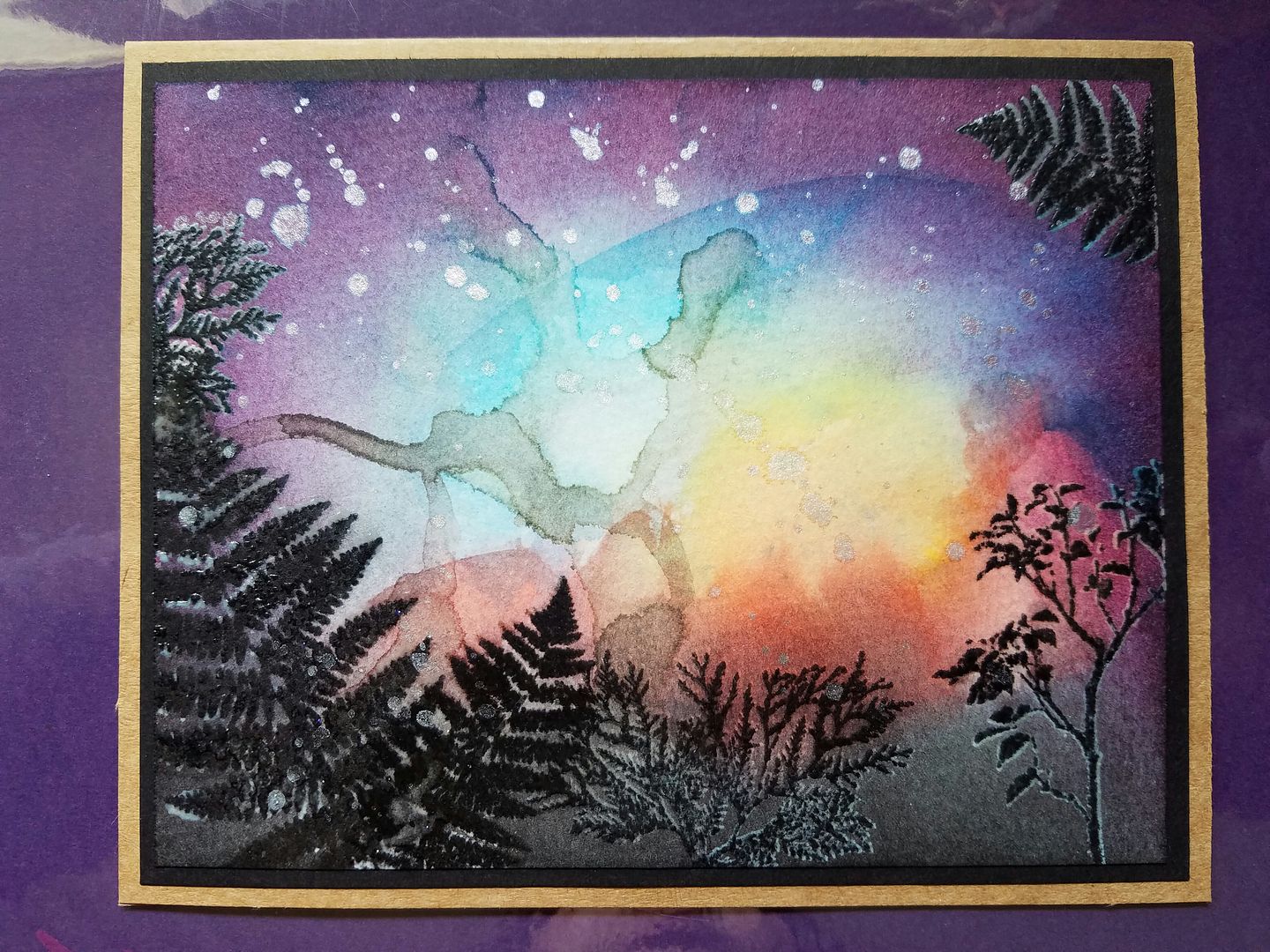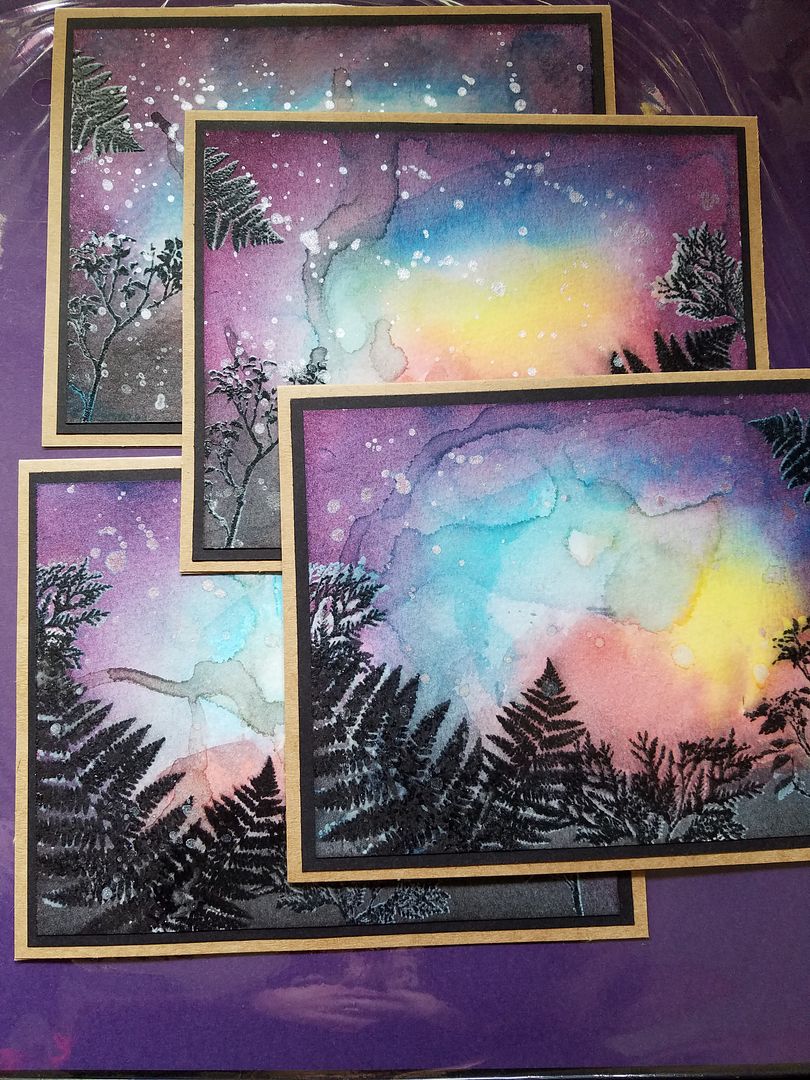 These ones were made with the new SU Flourishing Phrases set. I used the Distress inks directly on the base paper with the blending tool, and then used the large flourish stamp with plain water to get the watermark effect.
This background is just ink to paper with the blending tool, with the flourish die cut in black.
This last set, I inked the large flourish stamp with many colors of Distress Ink and sprayed it with water before stamping. The lacy strip across the card was also colored with coordinating Distress Ink.