I found this
stack
from Die Cuts With a View a few months ago with the intention of making a mini out of it. It is called Hello Darlin' and is super sweet. I made a larger one, and this one is actually the second one I made with this stack with the leftovers. I made this one with 6x6 pages and I decided last weekend to get started on one for a friend. I have an adorable coworker with an adorable family, so I creeped on her Facebook account for the pictures! I gave it to her yesterday and she was thrilled. She is not patient when it comes to crafty things, so could appreciate the time and effort that went into this book. I am super pleased with how it turned out as well.
I didn't measure it carefully before I gave it to her, but the pages are 6x6 inches with a 3.5" spine. I also added orange accents even though there is no orange in the papers, because it is her favorite color. After seeing a video on
YouTube
, I decided to make my own embellishments out of the scraps that were left over, and they turned out awesome. I have watched a ton of her videos and love her style!
This picture was perfect for the cover and the wording was already on it, win!
It is pretty chunky!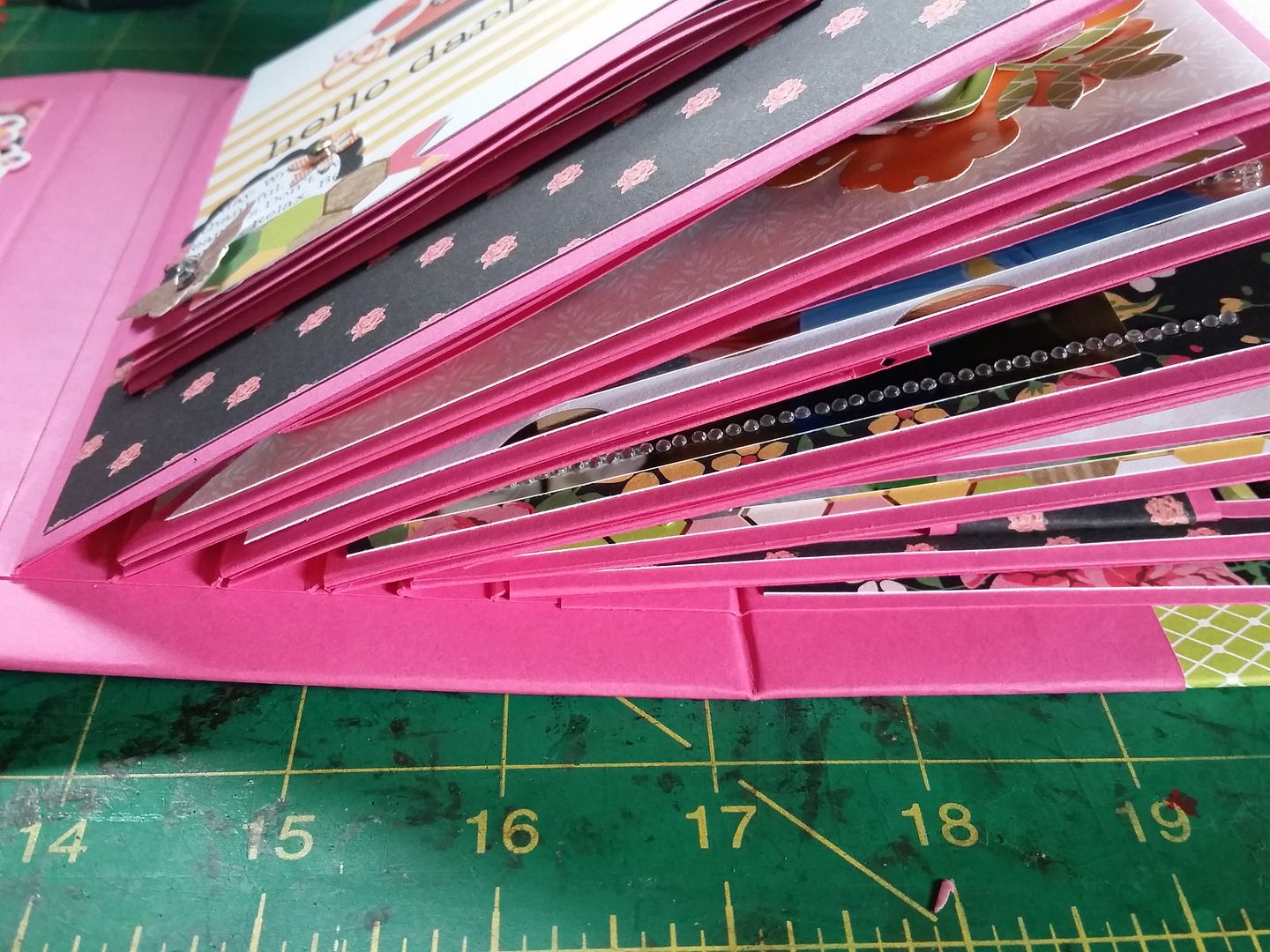 This page on the right opens up like an exploding box and closes with a magnet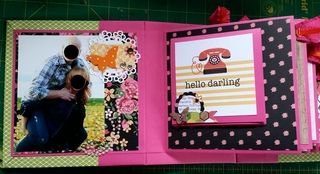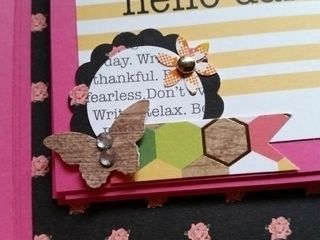 The page on the left is a flap that opens book style and a magnet closure.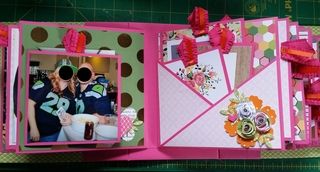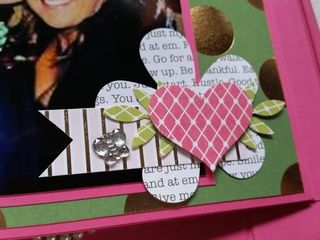 The page on the left here, the pictures are on a piece of cardstock that opens like a greeting card and slips into the pocket.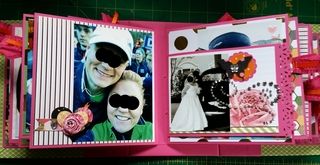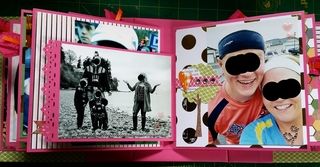 The page on the left is a waterfall of picture mats that is held shut with another magnet.
All done! Such a cute family! Here are some close ups of some of the embellishments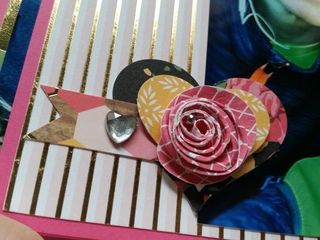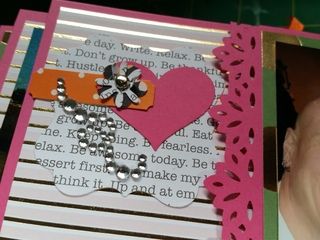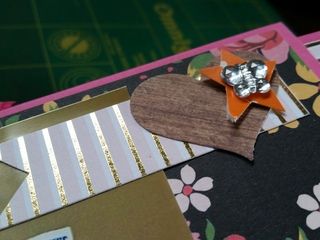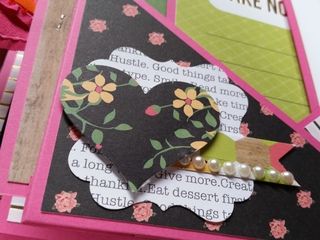 The back I left plain.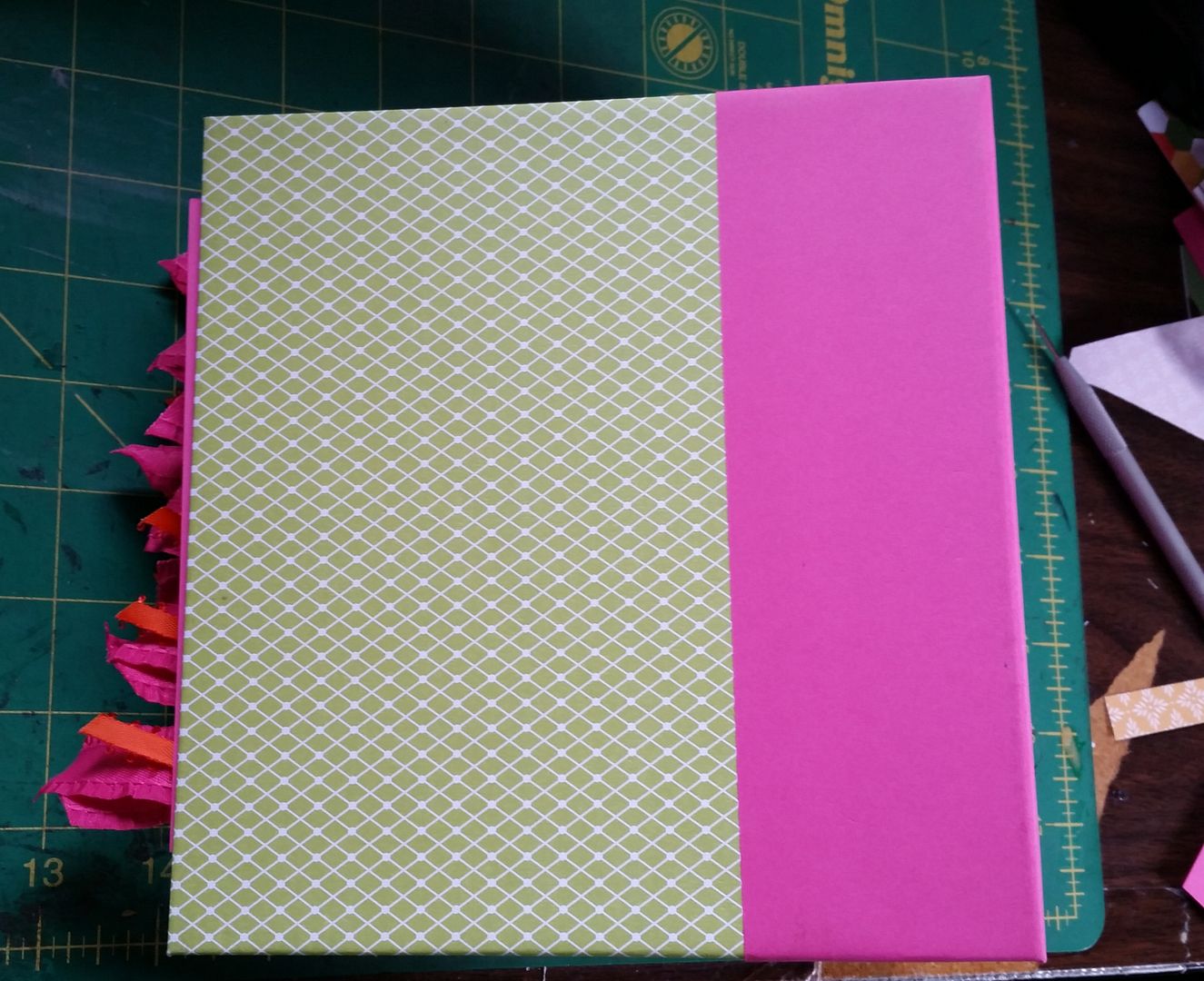 So I enjoyed making the embellishments so much I decided to make more. I didn't make any for the first album I made with this stack, and it was just crying out for some. I haven't finished it completely yet, but will be sharing the other one soon. I turned all of this scrappy mess into some serious cuteness!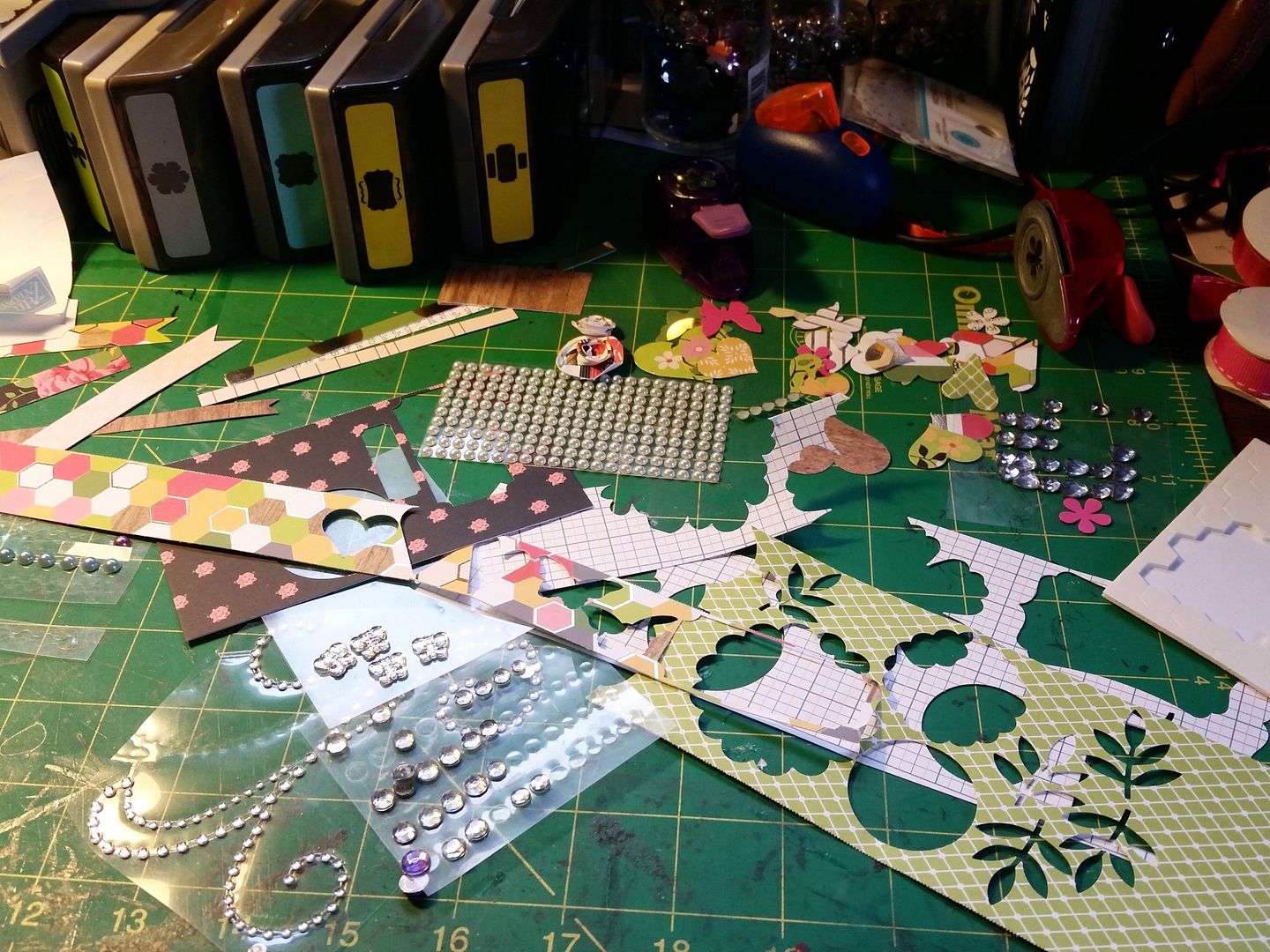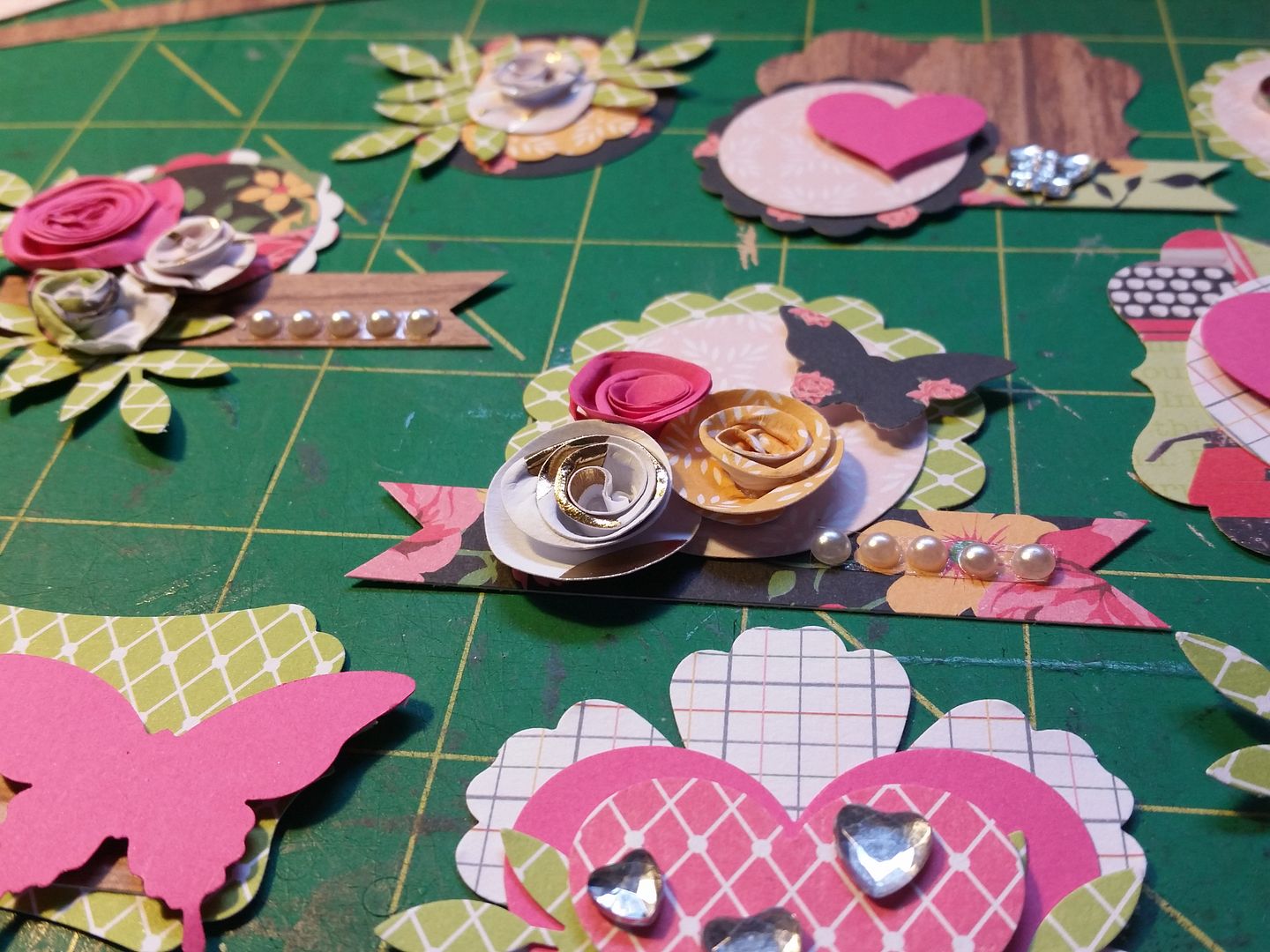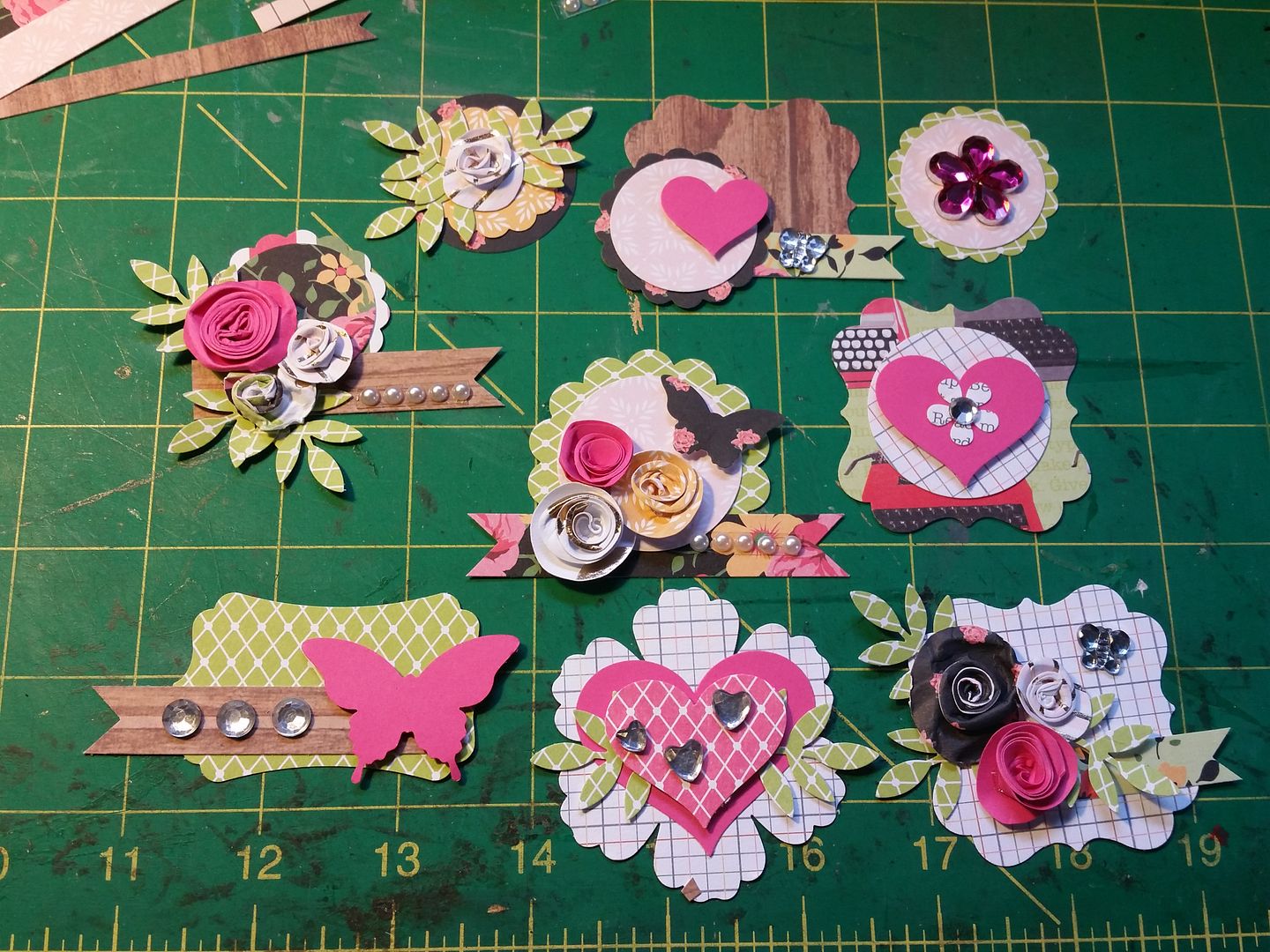 Thanks for looking!
xo
Shasta