My house smells DELICIOUS right now, and it is torture LOL! I have baked so much stuff yesterday and today, check it out!
These are some mini loaves of carrot cake that are in the oven right now...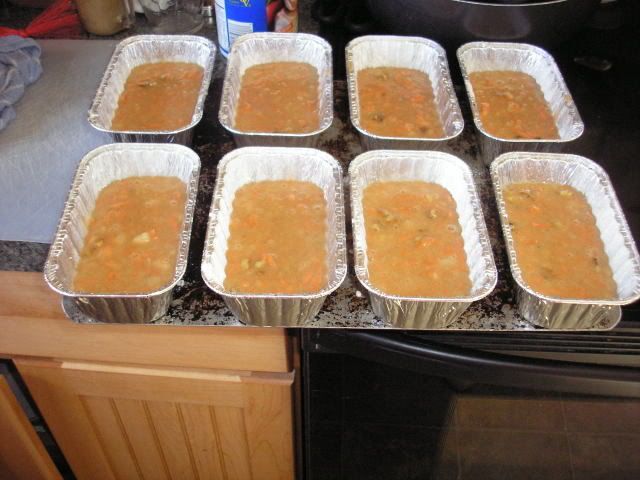 These are 2 loaves of banana bread, 2 of banana nut, 2 almond glazed poundcake and 2 lemon glazed bread. I had to tell my hubby to keep his hands off LOL!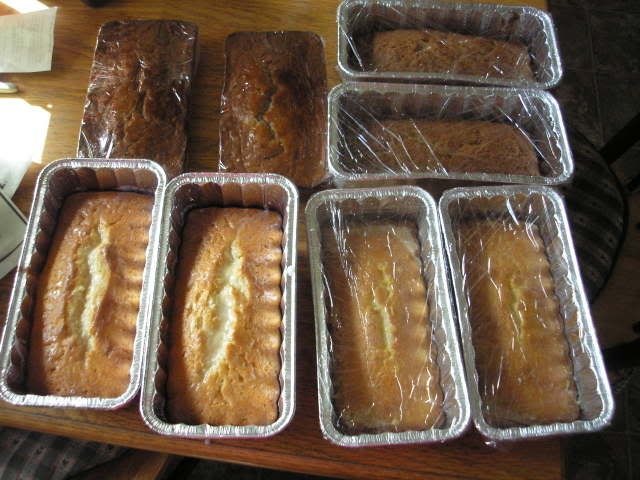 Here's 2 5x5 carrot cakes I just took out of the oven...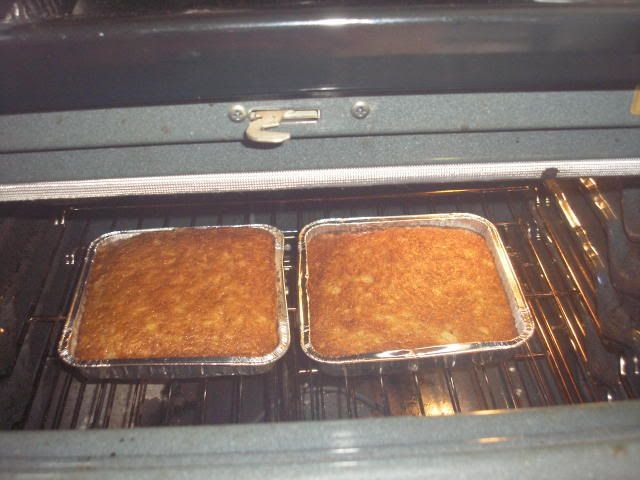 My friend Kim (and our team captain!) making cookies last night for our fundraiser, they are little pink ribbons :)
We went for a 3 mile walk last night in the rain, but it wasn't too bad! This is Kim and her daughter Matty who is also on our team. Both of them have gone to Lori's scrapbooking retreats with us!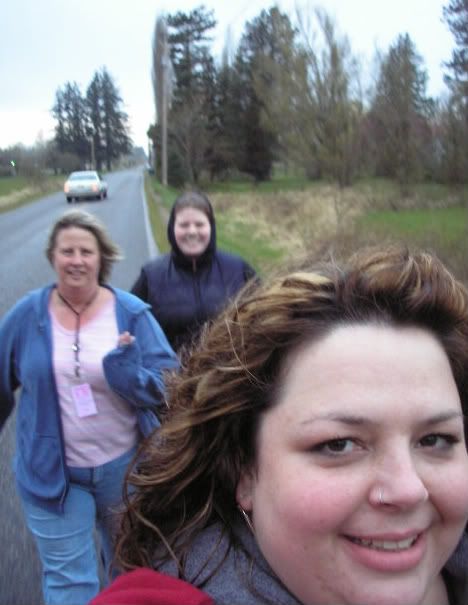 We are also having a garage sale and selling craft items, like cards and such. It is on Sunday so wish us luck and good weather!