I am in the middle of a weekend crop with my friend Mallory! It is from Friday night to Sunday afternoon. We arrived last night after spending a long day scrap-shopping in the Seattle area and we got so many fun goodies! We went to Lasting Memories in Lynnwood, PaperZone in Bellevue, Lila's in Everett, and the Container Store in Bellevue. We went to Storables in Lynnwood too.
We spent the rest of the night scrapping and stayed up waaaay too late. Then after breakfast we went to Treasury of Memories, Michael's and Joann's in Bellingham, as well as the PaperZone too! Holy cow we got a lot of stuff, LOL :)
We had a contest with a few of our online scrapping friends to see if they could spot us at Lasting Memories on their webcam. We told them we would be there between 1 PM and 5 PM PST and the first 2 people to spot us and post the time would get a prize, and they came through!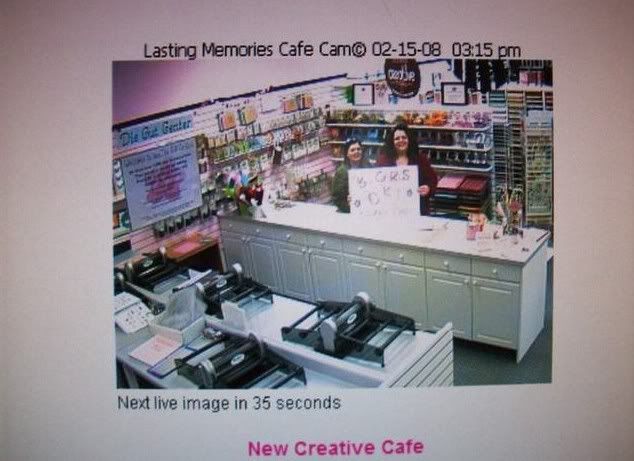 The Lasting Memories ladies were so very nice, and didn't mid us acting goofy at all! Their website is
http://www.lasting-memories.com/