A few weeks ago I wrote about my son's blanket
here
. I have been putting this off, but could not wait any longer! More and more pieces of Aaron's blanket were shedding around the house, and both he and my husband were asking when I was going to fix it...
So I did, and we survivied ;)
Here are the pics of the fabric we chose. I found the Diego fleece at my local Joann's and I was shopping with my friend Tammy at the Joann's by her house and found the Wubzy fabric. Aaron loved them, so away we went!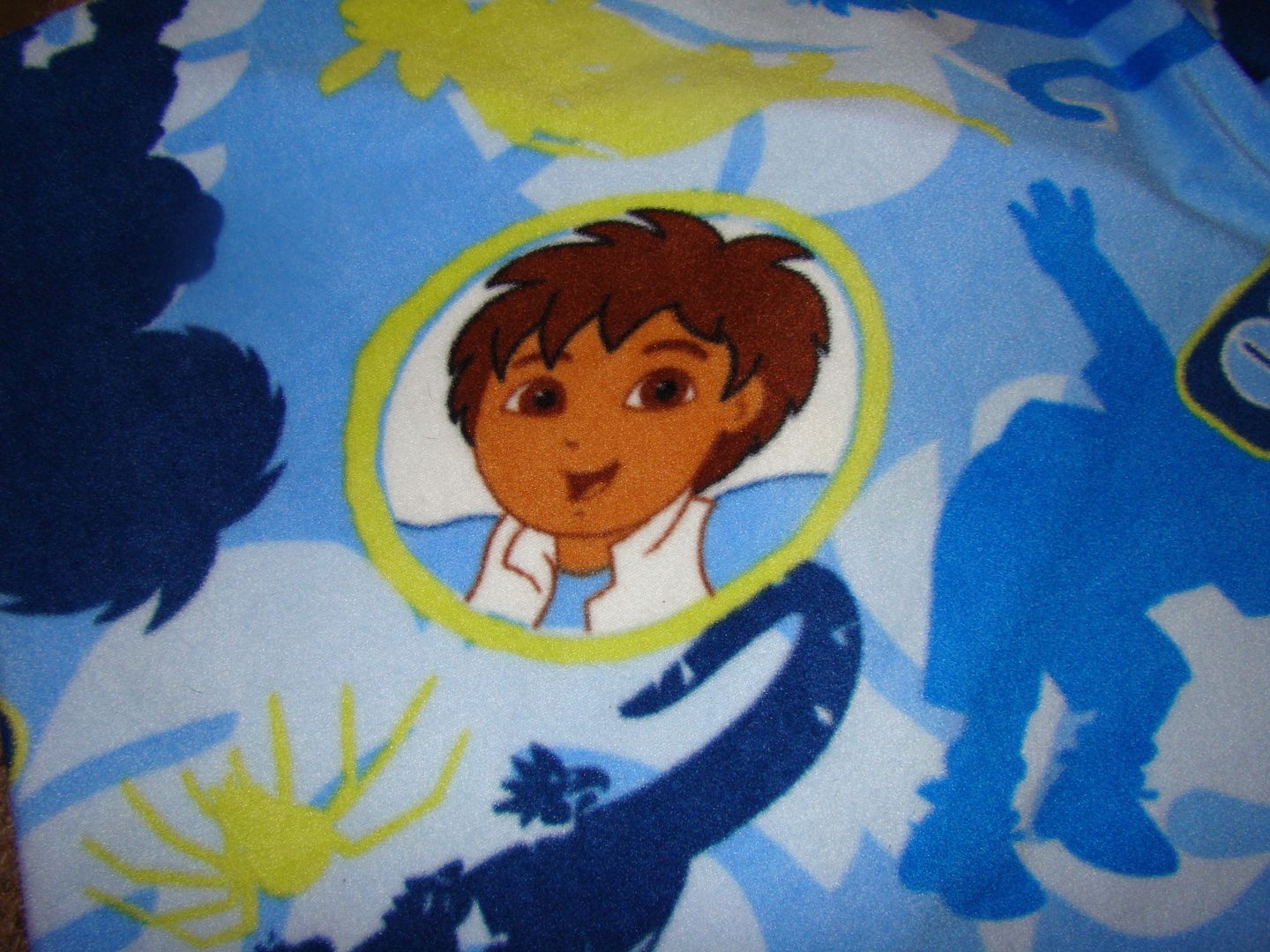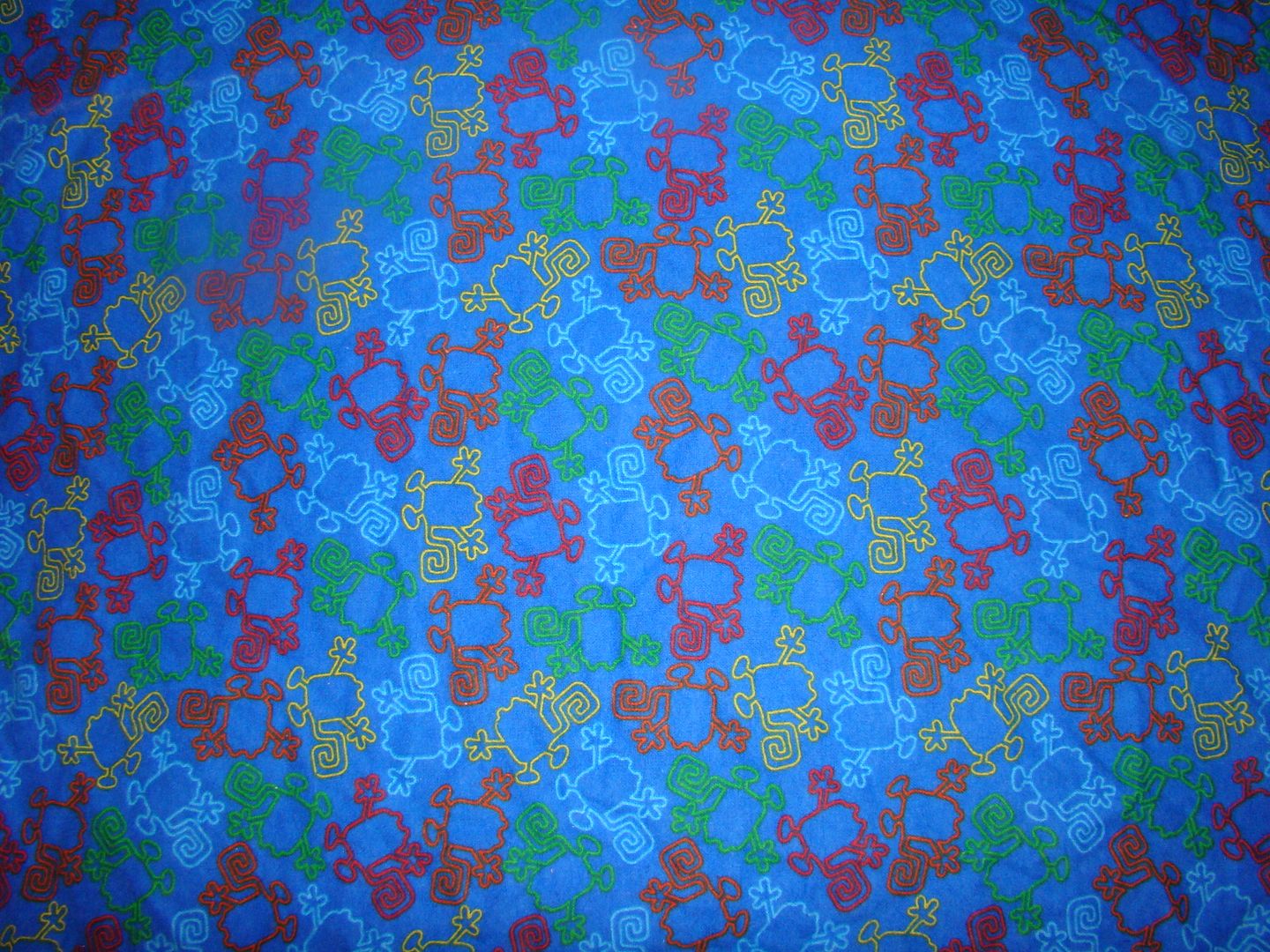 This 'remodel' is much simpler than the last, so it didn't take very long. I just made a sandwhich with the blanket in the middle. Though just like the last time, I left the edges open so the old parts could peek through a bit.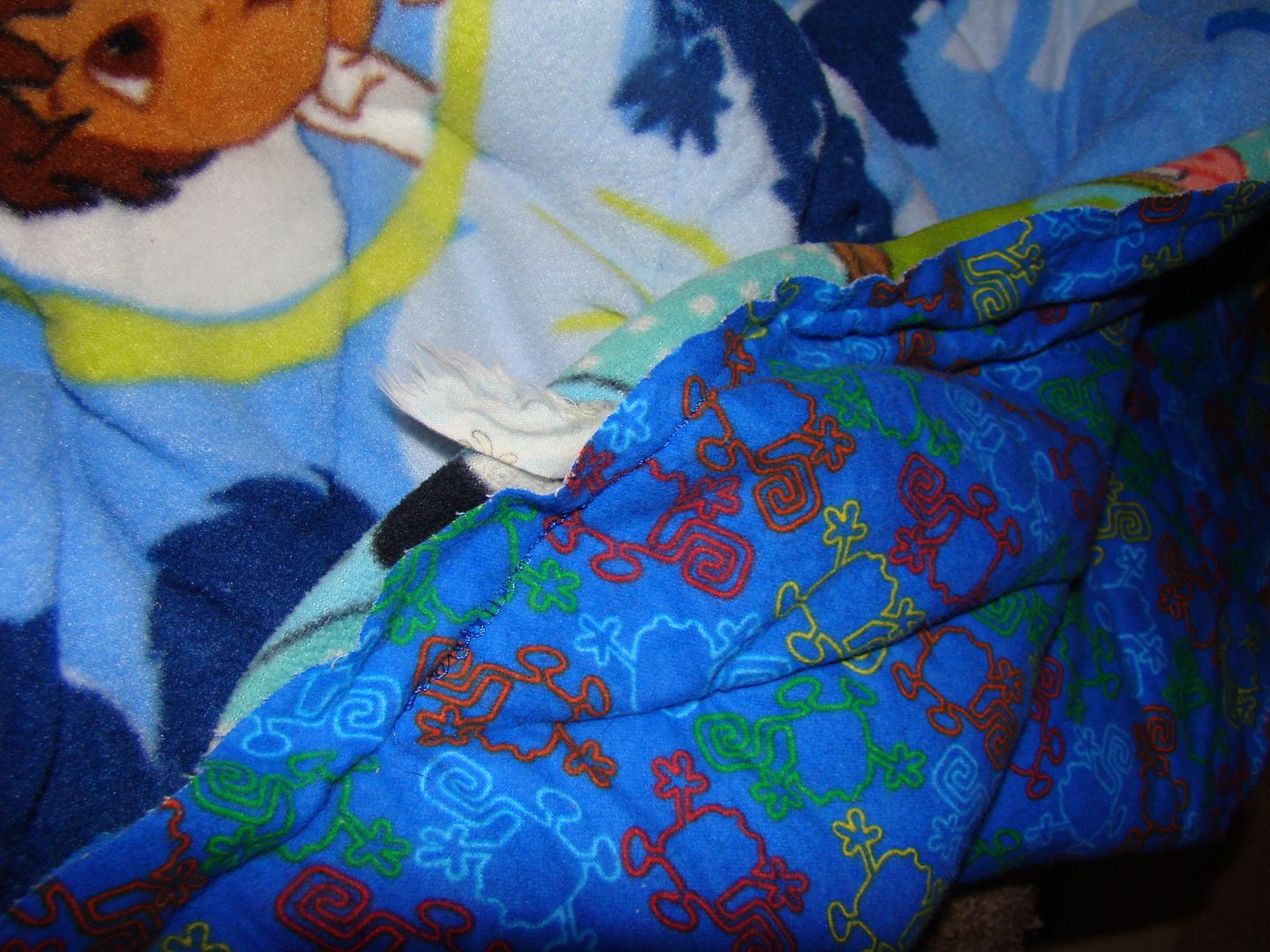 Phew, I was really dreading this! But Aaron waited (not so) patiently for me to finish sewing. He kept telling me how hard it was to wait until I was done. But when I gave Bah-jee back to him, he took it and all was right with the world ;)