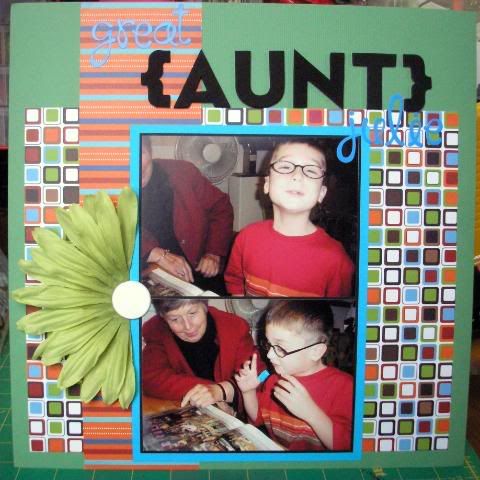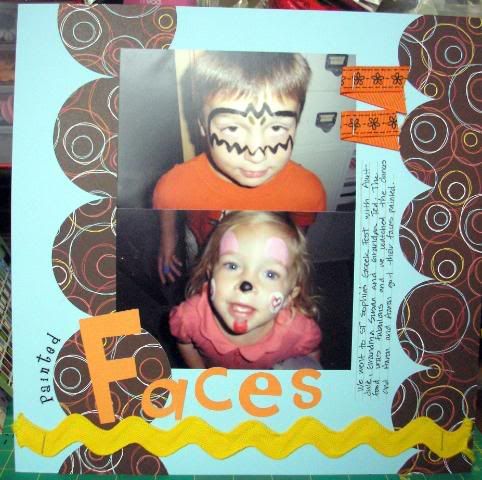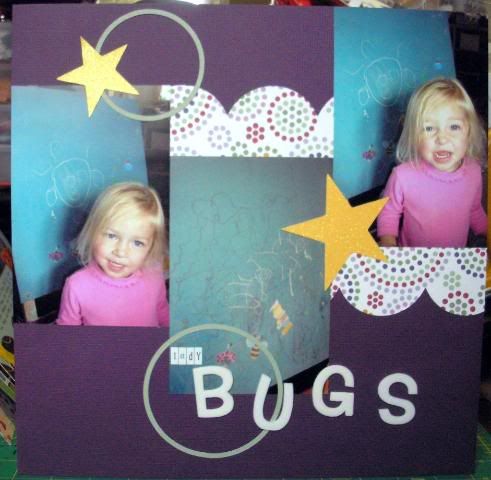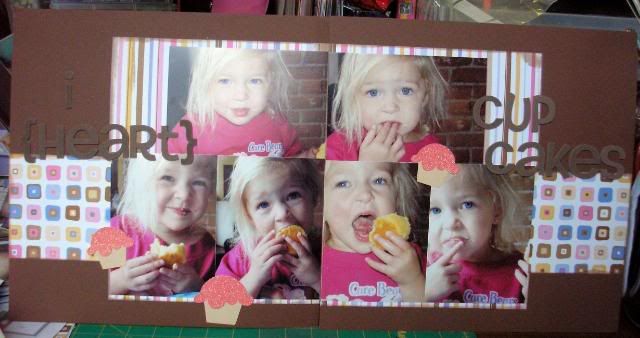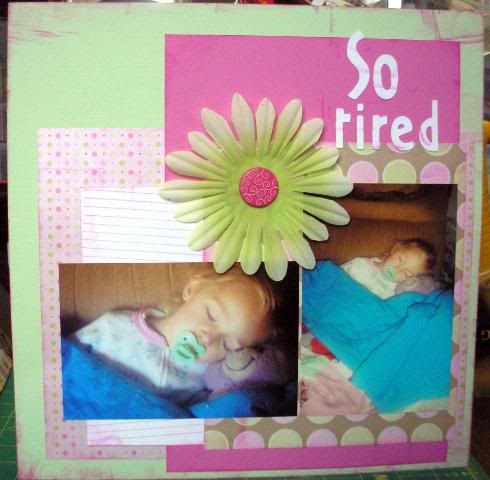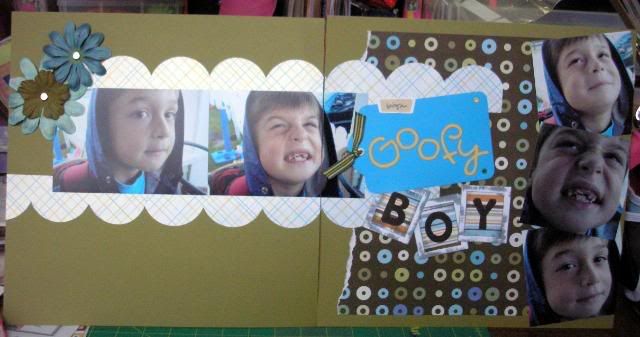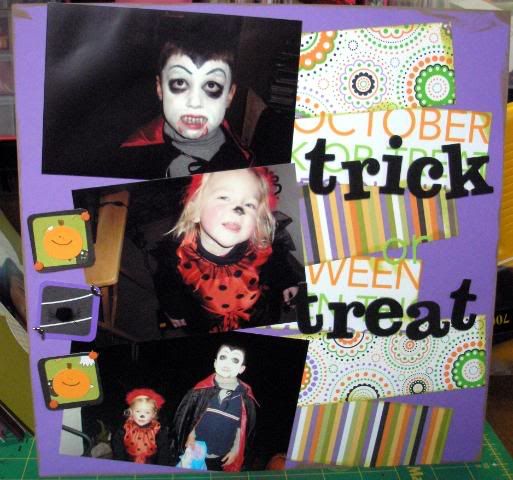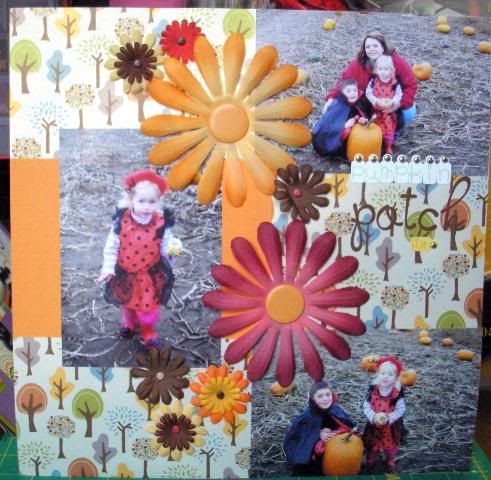 I think this one is my favorite of the weekend, I love it! And I noticed the typo, oh well.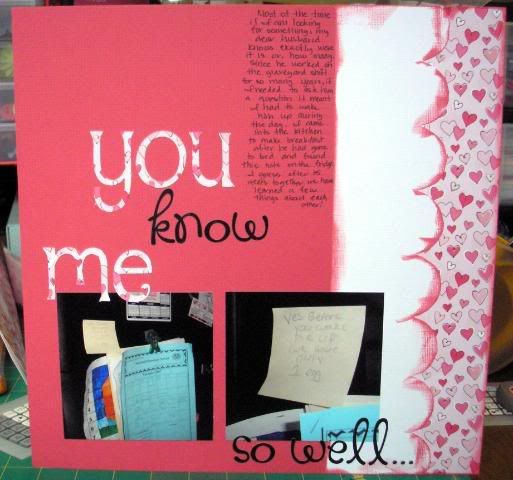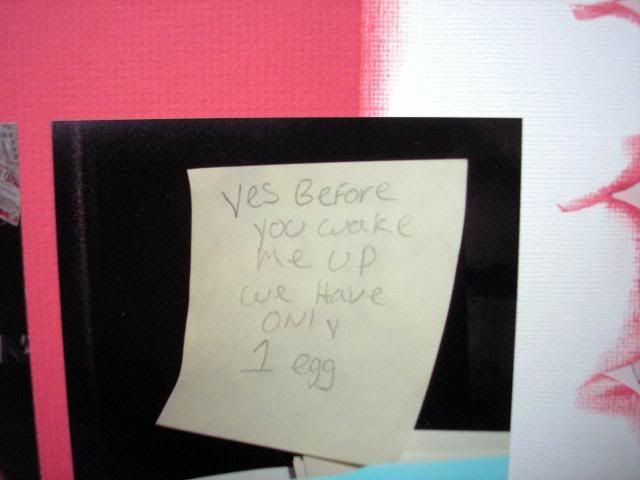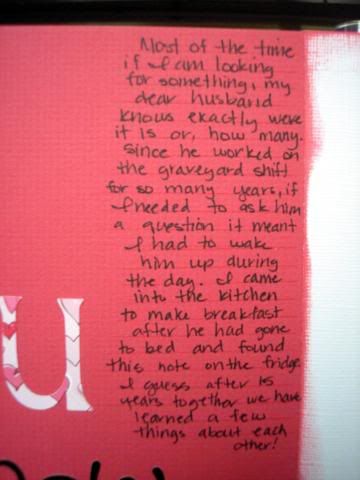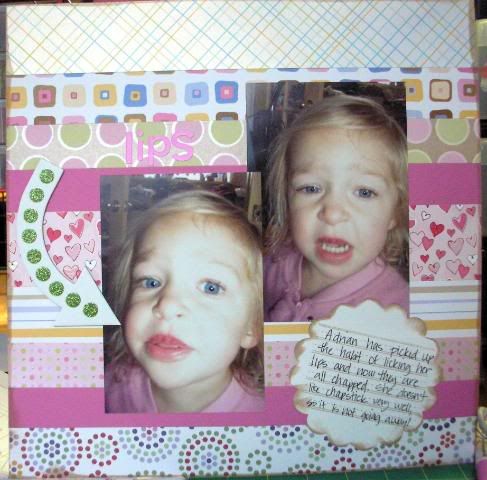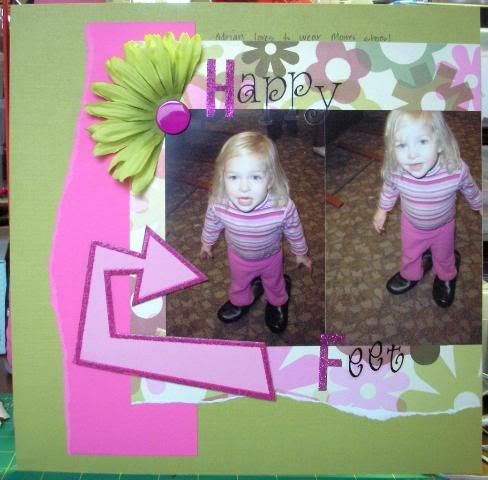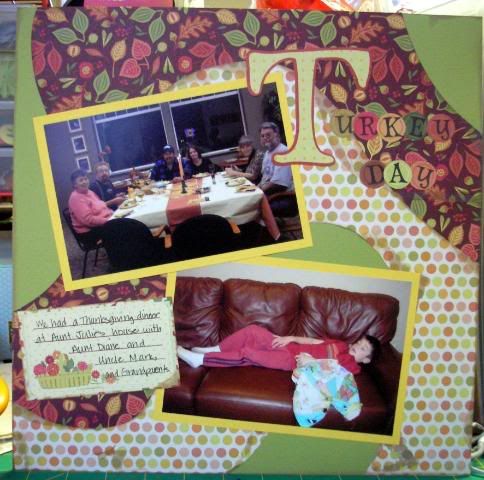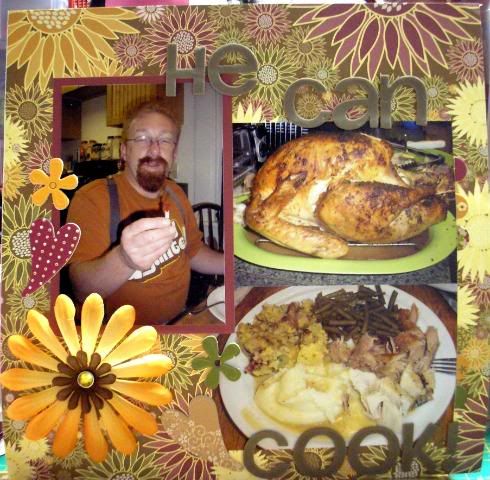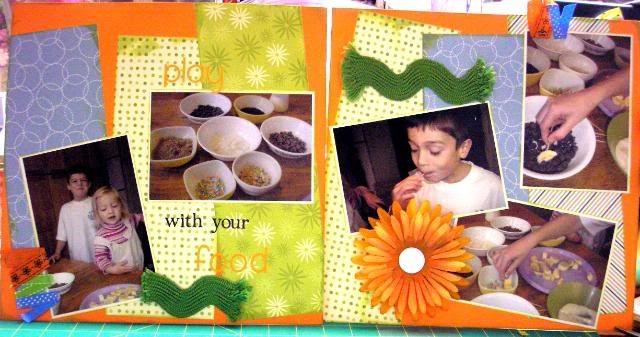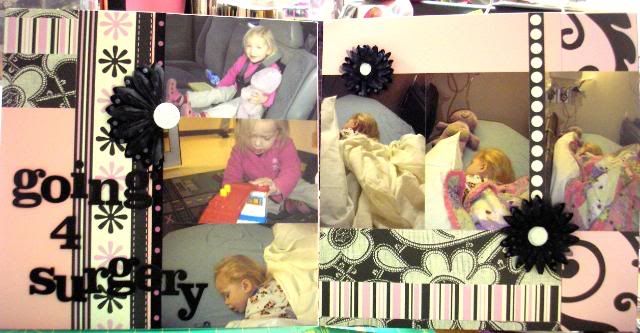 I used Design Studio to make this title and the shadow.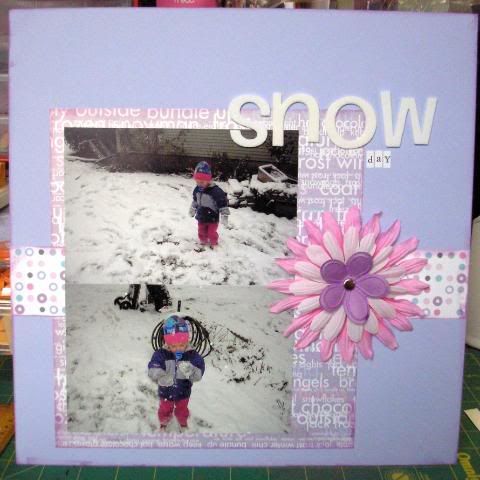 These next few LO's are from the last retreat in Nov at the same place. The first pic is Mal and my table...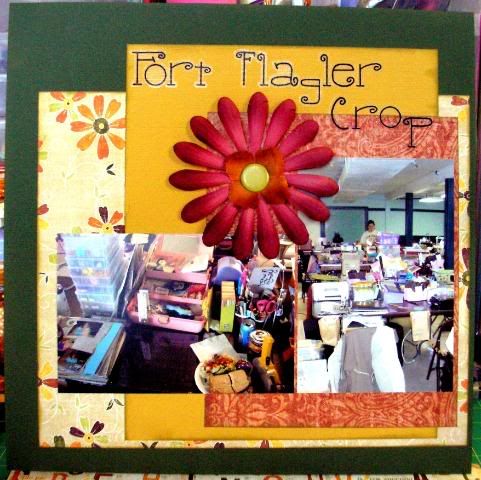 This one is my friend Kim (blue shirt) and her sister Lori and my other friend Dyona. Lori didn't come to this one but the other two were there again! Dyona was doing the massages!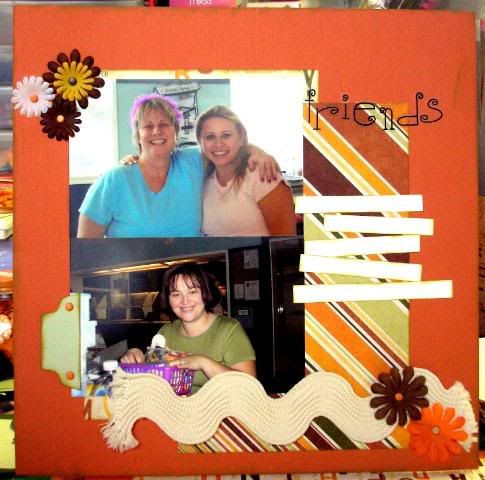 It was Kim's b-day one of the days we were there in Nov. That is Lori (EatNapScrap) the hostess of the retreats holding the cake!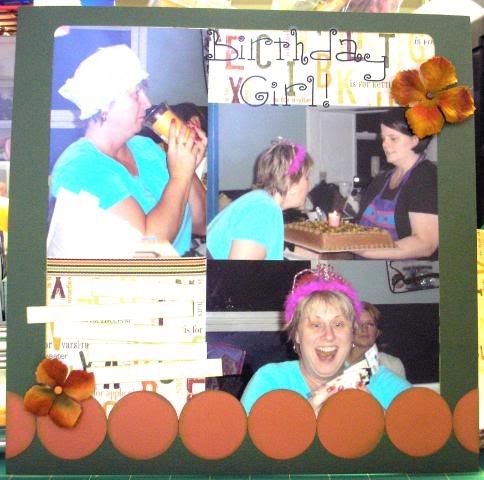 The last day of the retreat was Sunday and we had to be packed up and ready to go around 11. I packed up most of my stuff Sat night and I used my scraps to make cards that morning.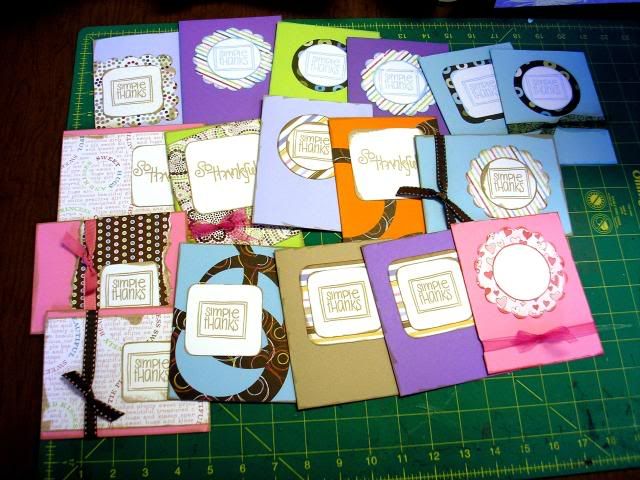 This is a project from one of the classes. The purse holds the six note cards and the pen, super cute!!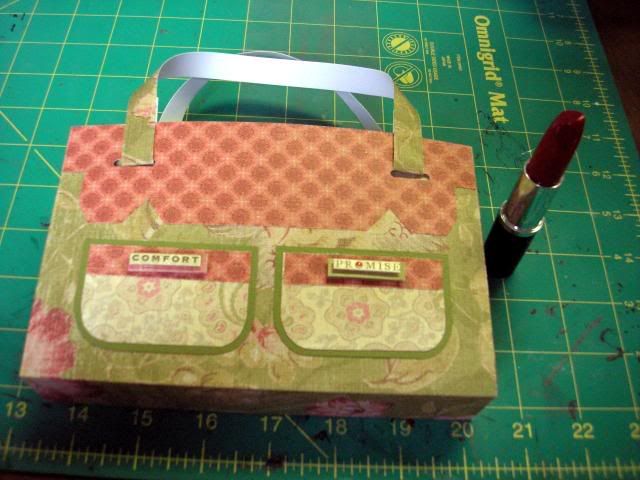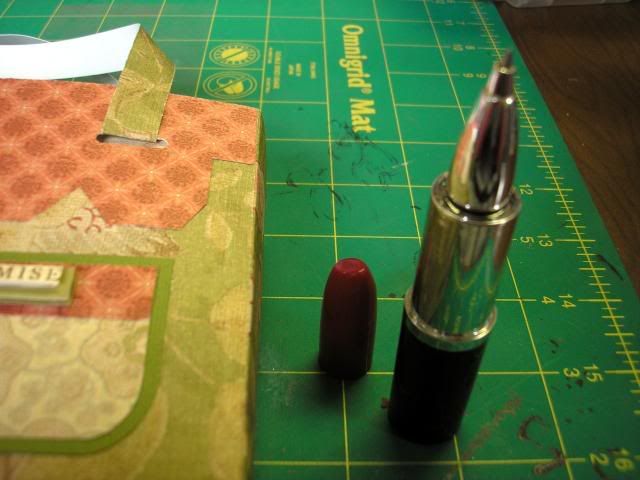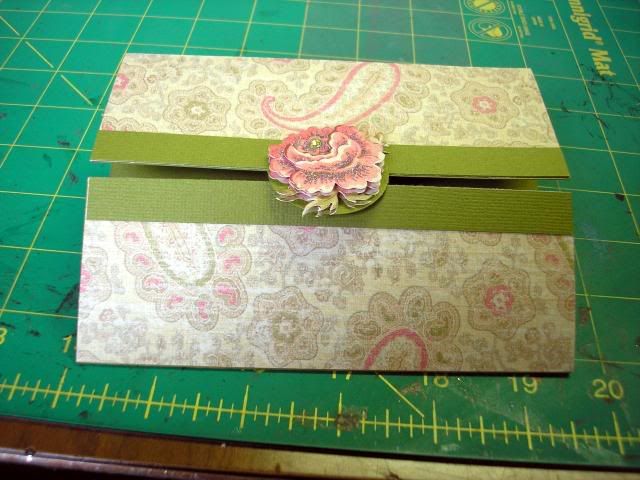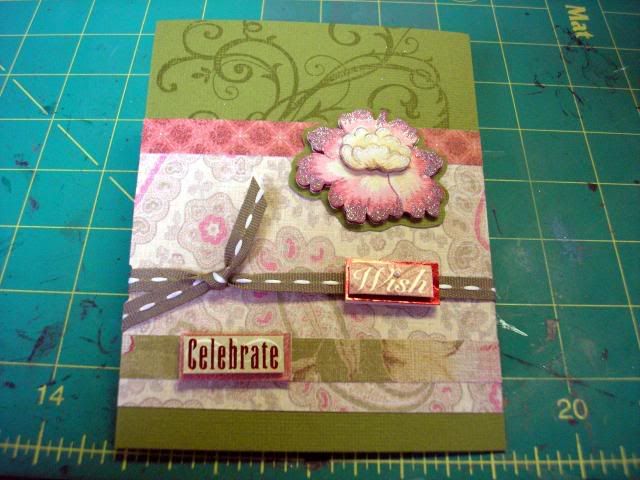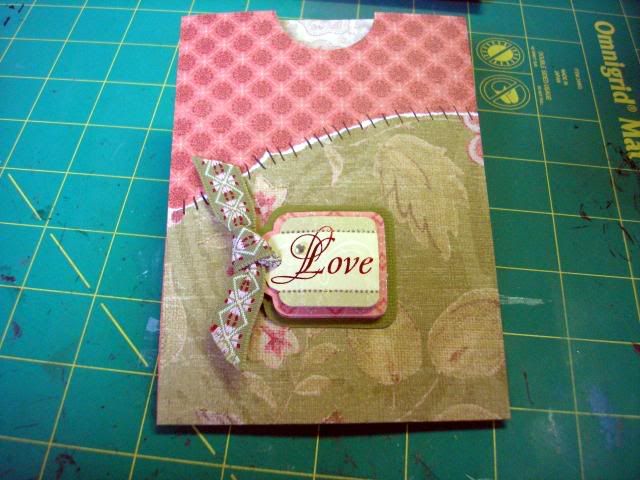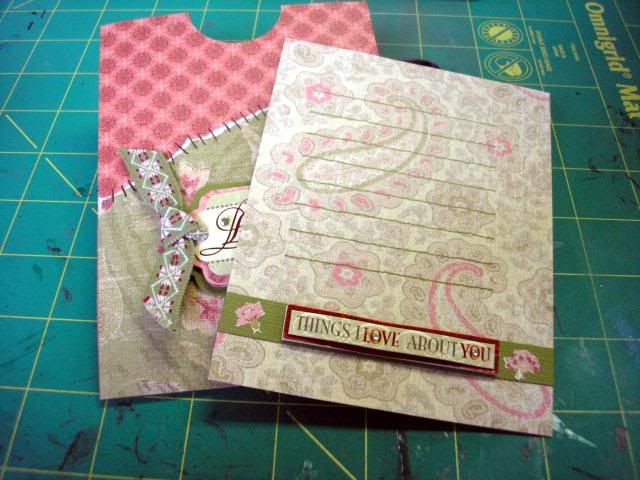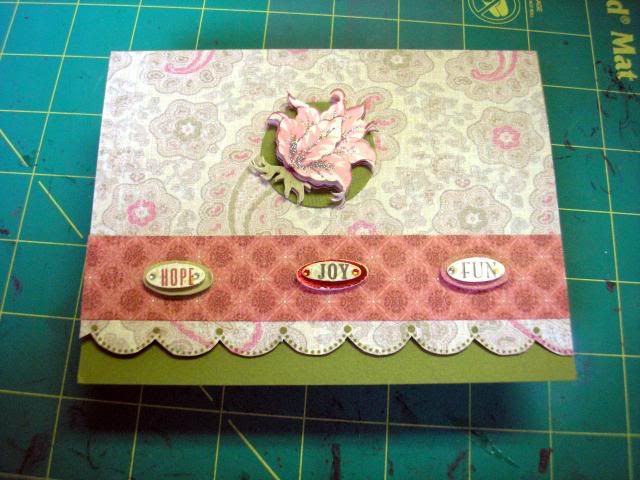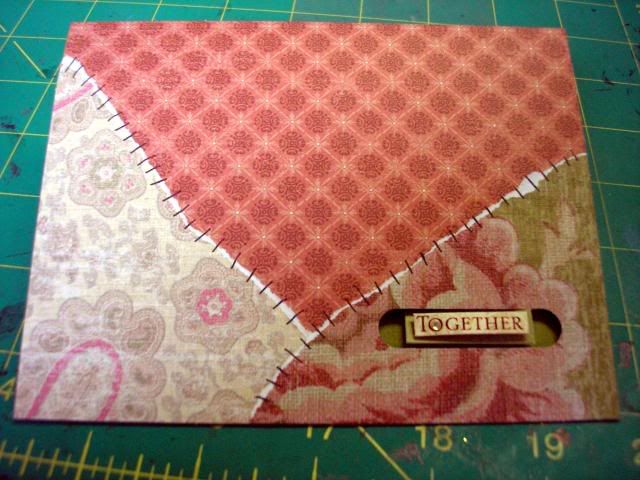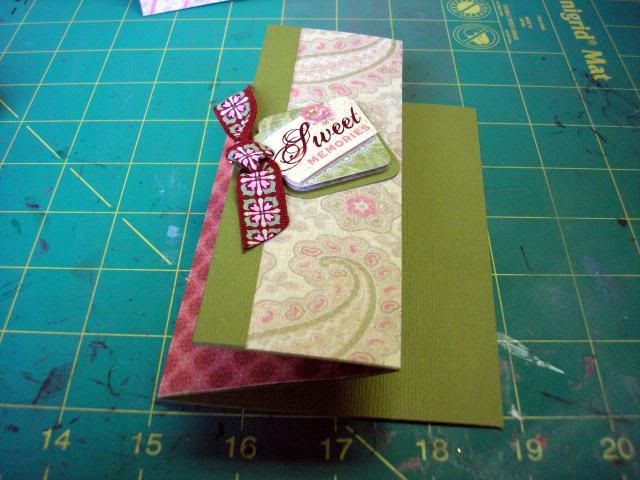 This clipboard is about 6x9 and I love this pp! It is CTMH Sillhouette. We also had a class with a band-aid tin and a tiny star mini book using this pp, so pretty!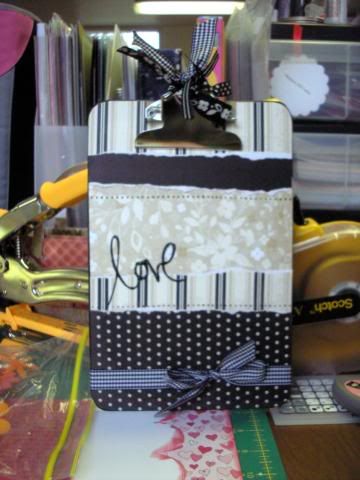 Here's my area and my yummy dinner, the food was fabulous!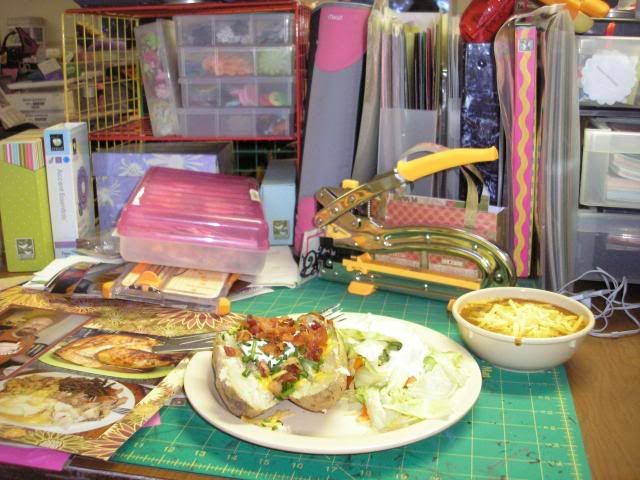 Here's Mallory teaching the Cricut 101 class for newbies.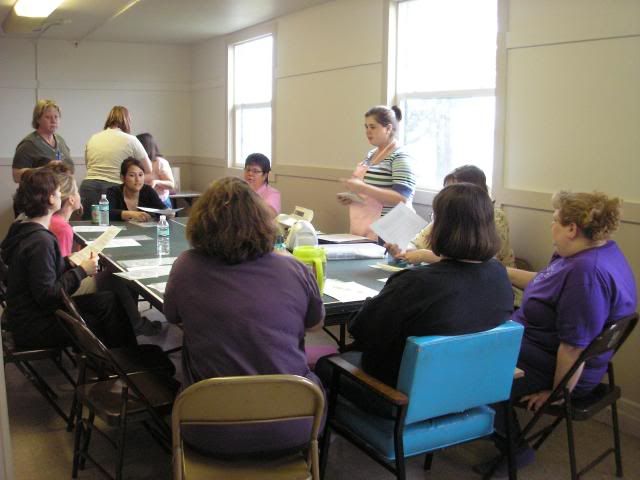 The theme was Croppin Corral and on Sat night there was a contest to dress up like a cowgirl and the winner got a Cricut cart! My friend Kim won, the one on the far left with the piggy tails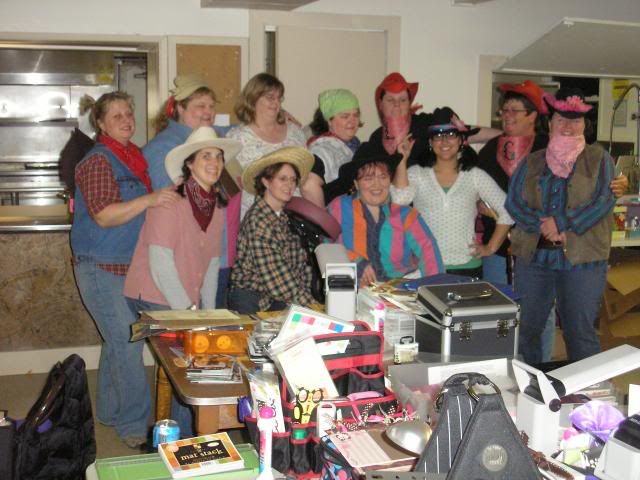 Here's the BabyCenter ladies that went! Kelsy (gabbygoosesmomma), Lori (EatNapScrap) and our host of the retreat, Mal (MALfunction), me and Angie (urmysunshine). It was so fun to meet some other ladies!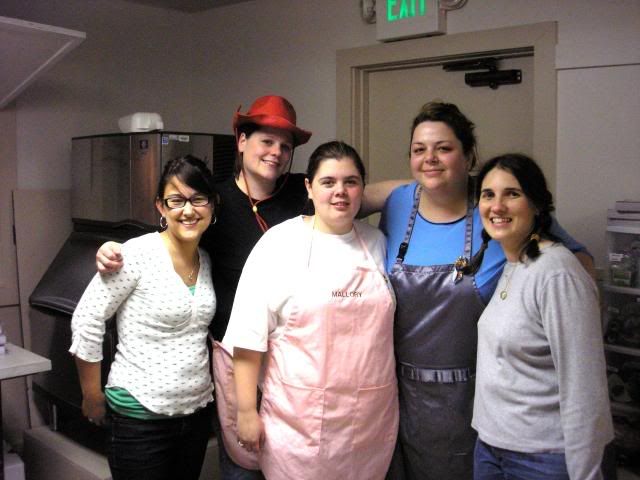 I guess this is why it is called Eat NAP Scrap LOL!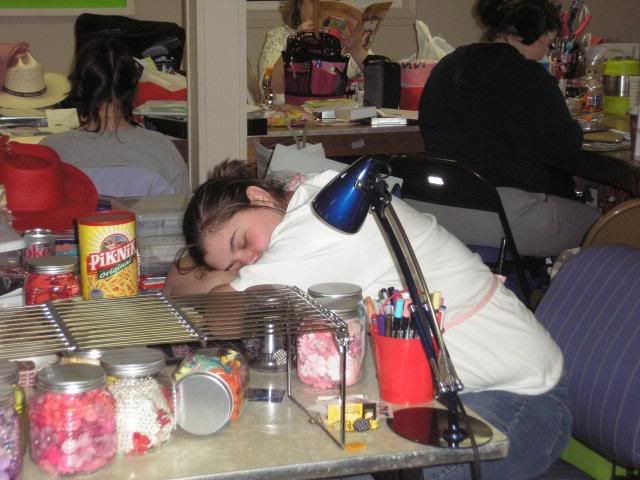 Here is the crop room, from side to side in three pics....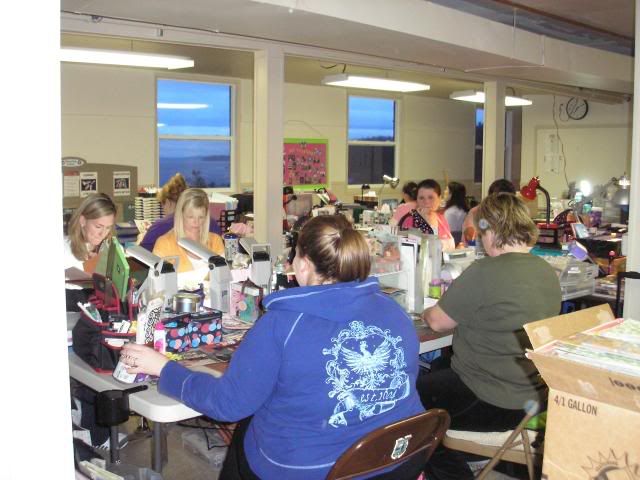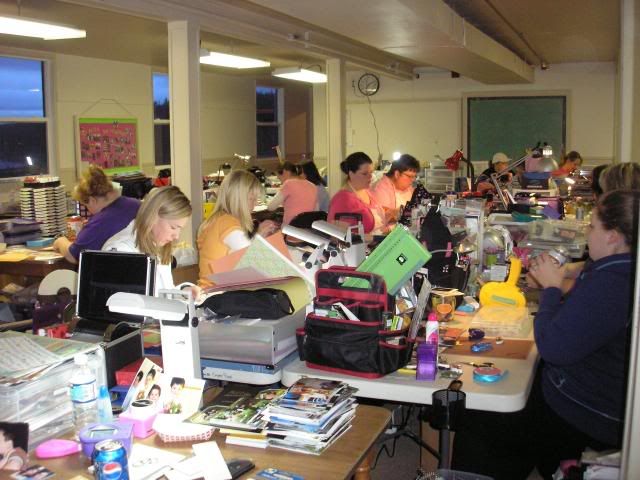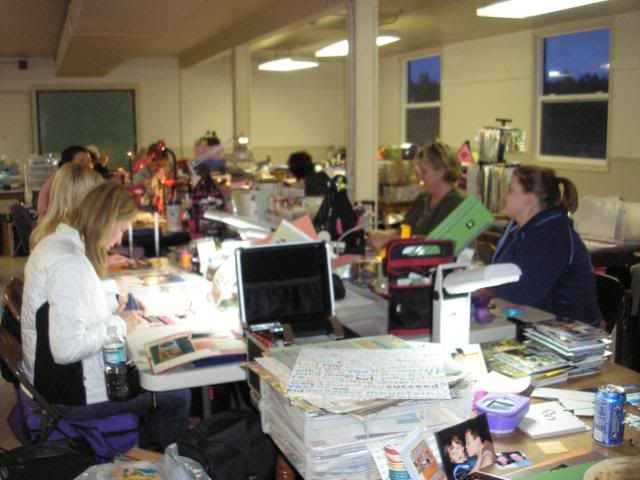 This is the class I taught on the Journal Jars.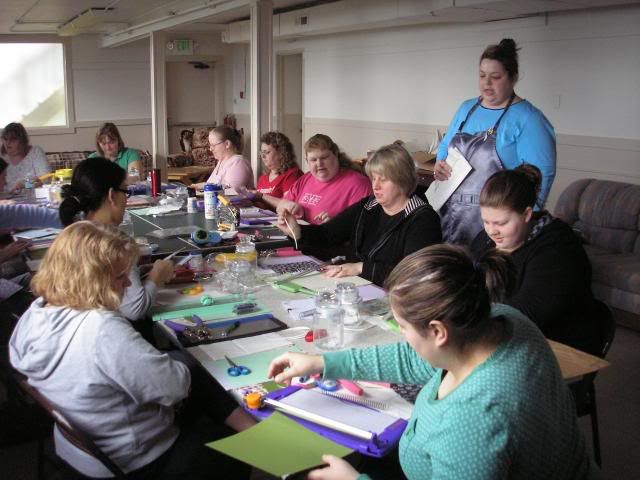 This is a group photo of all the ladies that went! Lori's mom, Gayle is also in the red hat and these two ladies are absolutely WONDERFUL!!!!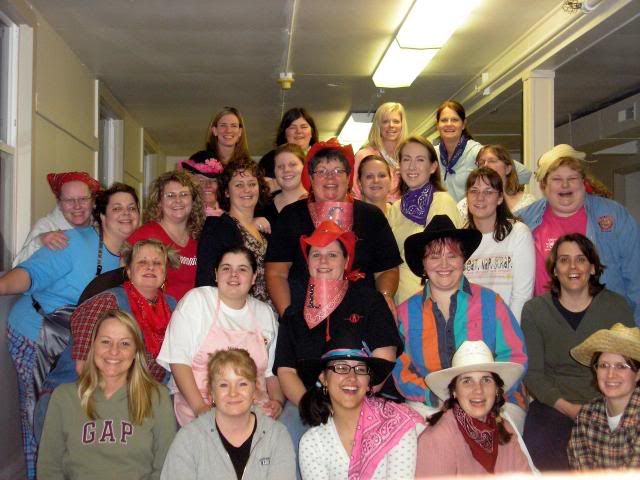 This is sunday morning right outside the retreat's door, what a view and there was an Eagle in the tree!
TFL if you made it this far!!